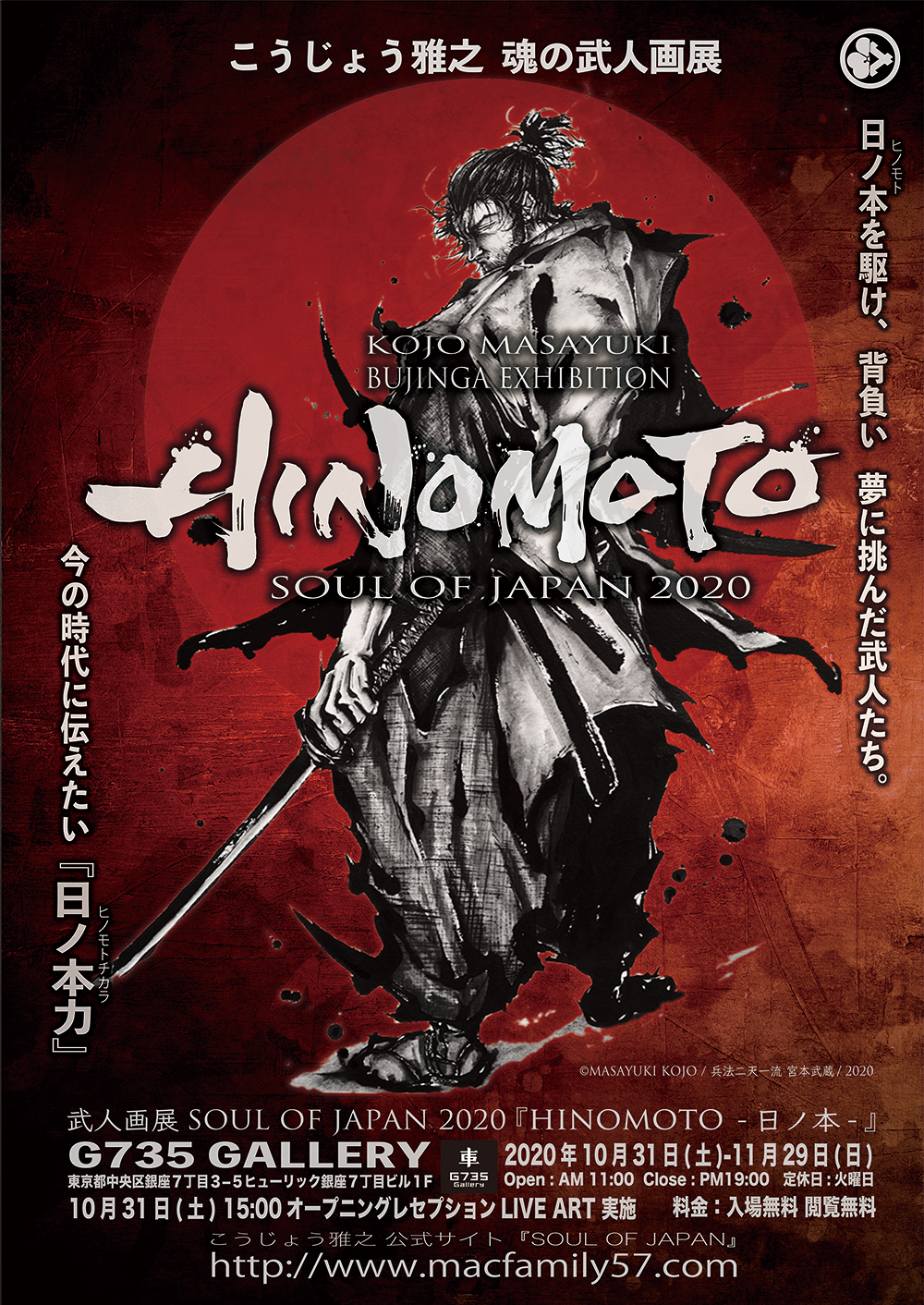 A samurai is a samurai painting specialist "Masayuki Kojo" who uses ink to draw veteran warriors such as Sengoku and Sangokushi under the theme of "preparation" as a "prepared person" rather than a fighting person.
The exhibition "SOUL OF JAPAN 2020" and "HINOMOTO -Hinomoto-" will be held at G735 Gallery in Ginza, Tokyo from October 31st (Sat) to November 29th (Sun).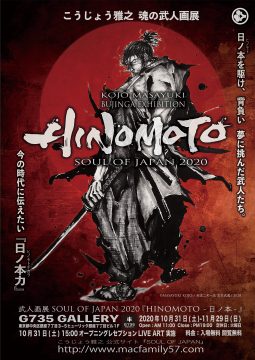 ---
---
Now that the entire country is exhausted due to the corona sickness, the appearance of "Han" who ran Hinomoto, carried Hinomoto on their backs, and challenged their dreams with Hinomoto, hoping "I want to help something with my own samurai paintings". .. Masayuki Kojo himself will take on the challenge of "creating a work that makes you feel something" with "Hinomoto Chikara" that you want to convey in this era.
This fourth solo exhibition in Tokyo will feature and sell about 30 works, including large ones. (Currently under construction)
Also, on Saturday, October 31st, we will be demonstrating a powerful LIVE ART from 15:00.
* Photographs in this solo exhibition and posting on SNS are OK! !!
* Admission is free! !!
* Please note that admission may be restricted on the day of the event.
* Please consider the social distance and view at a distance from the surroundings.
* Please wear a mask, disinfect your hands, and measure the temperature on the day of the event.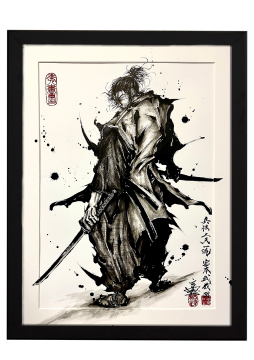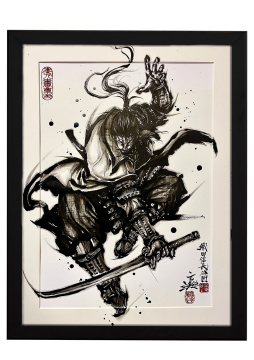 ■ Masayuki Kojo Taketo Illustration Exhibition "SOUL OF JAPAN 2020" "HINOMOTO -Hinomoto-"
Session: October 31, 2020 (Sat) -November 29 (Sun) OPEN 11:00 to CLOSE 19:00 Regular holiday: Every Tuesday
■ Opening live art
October 31st (Sat) 15: 00-
Masayuki Kojo will be in the hall. * Some time may change.
■ Location: G735gallery 7-3-5 Ginza, Chuo-ku, Tokyo
Hulic Ginza 7-chome Building 1F
Inquiries: 03-6264-5077
■ Profile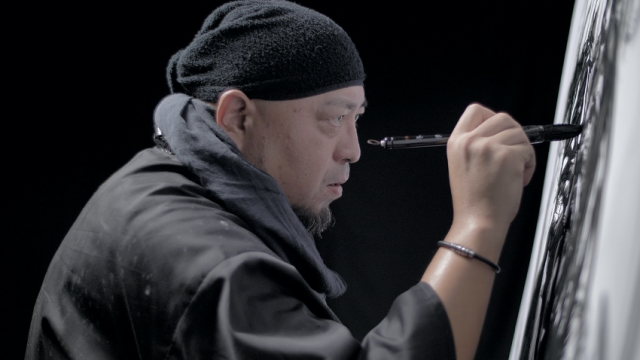 ■ Samurai painter Masayuki Kojo
Born in Uji City, Kyoto Prefecture on July 24, 1978. Based in Uji, Kyoto Prefecture, he became a warrior who had a history of war in the Warring States period as "a person who is not a warrior and who is prepared". At the center, he works as a "samurai painting specialist" who draws each "figure of preparedness" from various angles using ink.
From the desire to "change the future of painting," he will perform LIVE ART himself, aiming to realize the festival "LIVE ART Koshien" for high school artists and to increase awareness of "LIVE ART".
Also, in recent years, "Para Samurai Painting" has been fascinated by para-athletes, including collaborations with movies "Star Wars" and "Avengers", manga, anime, and games. A collaborative samurai painting realized in a dialogue with singer Tsuyoshi Nagabuchi. The triple collaboration of Yomiuri Giants x Under Armor x Masayuki Kojo has attracted attention, and collaboration samurai paintings with various genres such as sports, artists, and sports brands have become a hot topic.