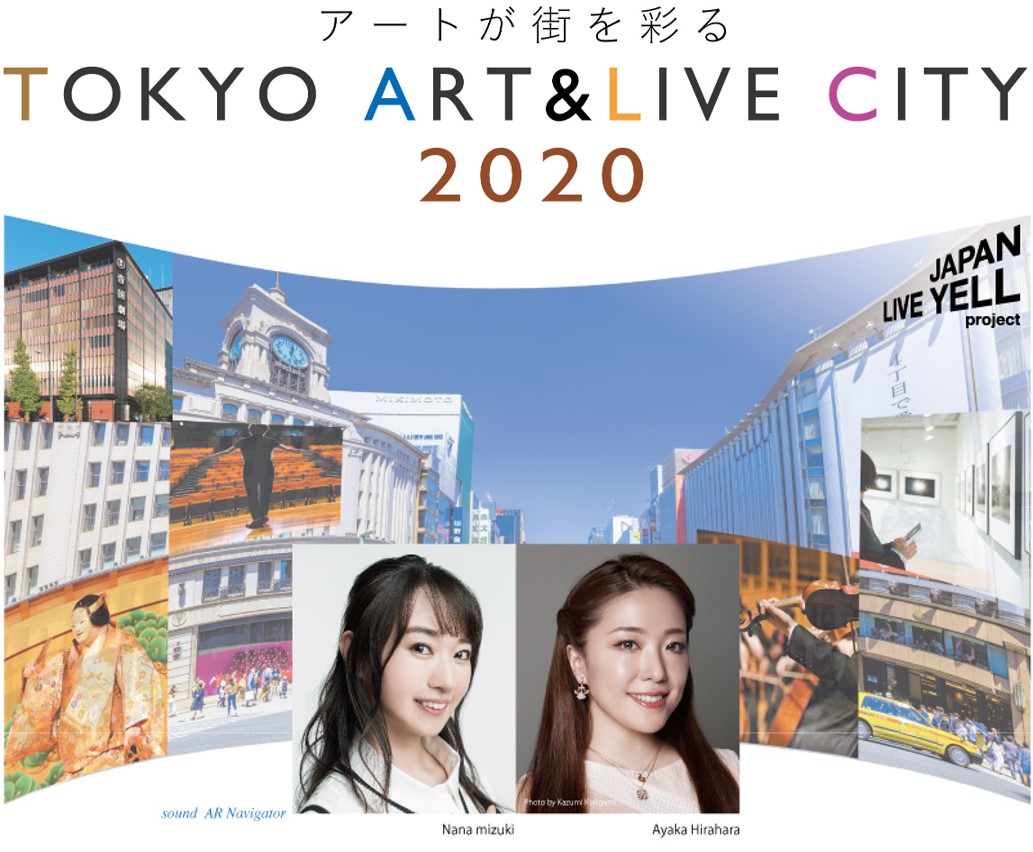 Held from November 1st as part of the Japan Live Ale Project
<Let's get started, enjoy art, and have a live ale opportunity! >
The Tokyo Art & Live City Concept Executive Committee, which promotes the "Tokyo Art & Live City Project" to grow the Hibiya / Ginza / Tsukiji area into one of the world's leading tourist bases, has been holding traditional performing arts, musicals, theater and galleries since November 1. We will hold "TOKYO ART & LIVE CITY 2020" to rediscover the charm of Tokyo, an art city, and disseminate it to the world by utilizing technologies such as tours, local experience-based city tours using Sound AR ™, and video distribution.
In the 420th year of the opening of Edo, this town created and nurtured a variety of diverse arts, and continues to disseminate them. With Corona, we will send it to the world to regain a life with culture and art.
* This event will be held as part of the Japan Live Ale Project.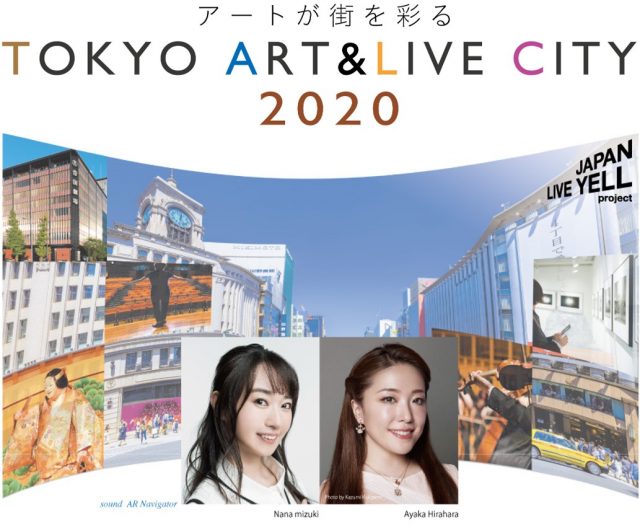 Website: https://www.artandlive.net
Organizer: Agency for Cultural Affairs / Japan Performers Association / Tokyo Art & Live City Concept Executive Committee Support: Chuo Ward / Chiyoda Ward / Zen Ginza Association
---
---
<Details of implementation>
■ Nana Mizuki / Ayaka Hirahara Voice Musical Walk with U ARTS @ Hibiya & Ginza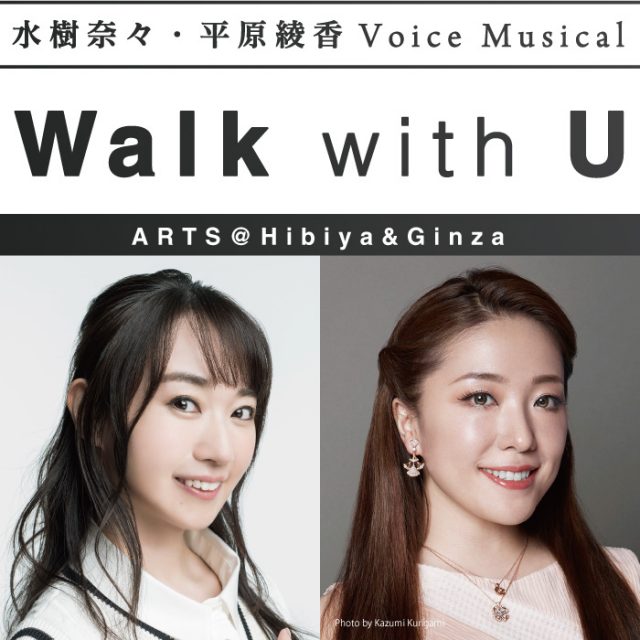 Walk with U is a service where you can enjoy the Sound AR ™ * experience of visiting the cities of Hibiya and Ginza with Nana Mizuki and Ayaka Hirahara. Sound AR ™ is a new sensation experience provided by Sony that mixes the sounds of the virtual world with the real world.
Along with the number of the musical "Beautiful" (Carole King), you can explore various cultural and artistic spots such as Noh, Kabuki, Takarazuka Theater, and gallery, and discover new charms and ways to enjoy the art town. Special appearances by Saburota Kanze (Noh performer), Hayato Nakamura (Kabuki actor), Hiroshi Ito (Cherito), and Reo Honda (actor). Please enjoy it.
In addition, to experience "Walk with U", you need the entertainment app Locatone ™ for enjoying Sound AR ™ developed by Sony.
The app will be downloaded from November 1st.
(Schedule: November 1, 2020 (Sun) -March 31, 2021 (Wed))
* Sound AR ™ and Locatone ™ are trademarks of Sony Corporation.
■ Special ticket offer for theaters participating in Tokyo Art & Live City
Tokyo Art & Live City Participating Theater will specially offer tickets for the November performance.
Details will be announced on www.artandlive.net.
■ Performance program
▶ "Shintomiza Children's Kabuki" Kinshu Special Performance-Children's Enthusiasm
November 3, 2020 (Tuesday / holiday) 15:00 Venue: Chuo Ward Chuo Elementary School Gymnasium
▶ Japanese dance and music-From Edo, I'm surprised at the Japanese tradition
November 11, 2020 (Wednesday) 18:30 Start (Open 17:45) Venue: Kanze Noh Theater (GINZA SIX B3F)
▶ Tradition-Rakugo and Japanese wife-Koyuza, Yujaku, and KYOKO are the essence of laughter and art
November 12, 2020 (Thursday) Start 18:30 (Open 17:45) Venue: Ginza Phoenix Plaza
▶ "Hagoromo" -Flying in Ginza-Oji Hall x Kanze Soke Supervision
December 1, 2020 (Tuesday) Start: 18:30 (Open 17:45) * Performers After Talk Venue: Kanze Noh Theater

■ Afternoon Galleries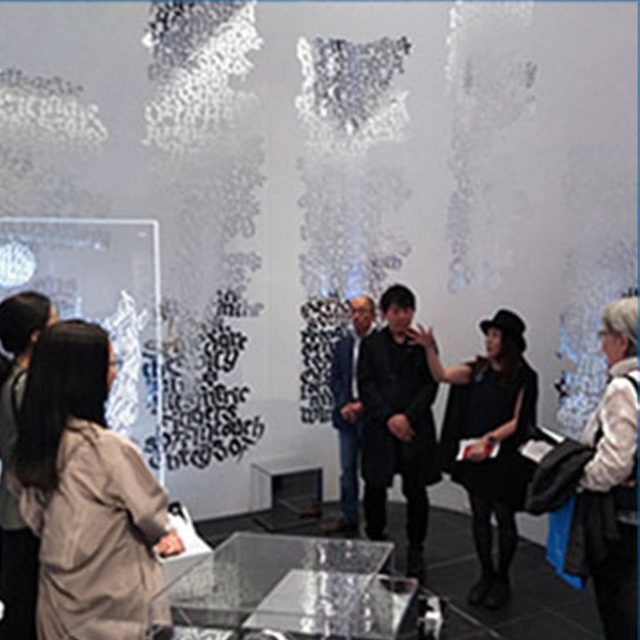 We propose a gallery tour where you can enjoy a variety of art works, such as 3 courses around 5 galleries by theme, and art spots in GINZA SIX.
■ Collaboration planning
▶ Walking around the museum around art GINZA SIX ART RAMBLING
Details: http://ginza6.tokyo
▶ Enjoy the BAR in Ginza AUTUMN GINZA NIGHT
During the period, 5 kinds of cocktails will be offered at special prices at 15 participating stores.
▶ HIBIYA CINEMA FESTIVAL
Details: https://www.hibiya.tokyo-midtown.com/hibiya-cinema-festival
▶ 13th Chuo-ku Whole Museum 2020
Details: http://www.marugoto-chuo.jp
■ ARTS & LIVE with U info.
From November 1st to December 1st, we will open "ARTS & LIVE with U Info." To guide you through the city of art. We provide various information such as introduction of theaters and galleries, event information and ticket provision, how to enjoy "Walk with U", how to use Sound AR ™ and Locatone ™, earphone rental and so on.
Please drop in to enjoy Hibiya, Ginza, and the city of art.
Opening schedule: November 1st (Sun) -December 1st (Tue), 2020
Business hours: 10: 00-19: 00
Phone: 080-6082-7747
Location: Chuo-ku Ginza Sukiyabashi Crossing B2F (Ginza Station C2 or C3 exit immediately after COFFEE SHOP waiting room 2)
<What is the JAPAN LIVE YELL project?>
It is a support project of the Agency for Cultural Affairs that encourages people's participation, appreciation, and creativity in with Corona and tries to regain a life with cultural arts. Many artists, staff, amateurs and children are taking on the challenge in 27 regions nationwide. Ale for many people in art, ale for art!
Website: https://jlyp.jp