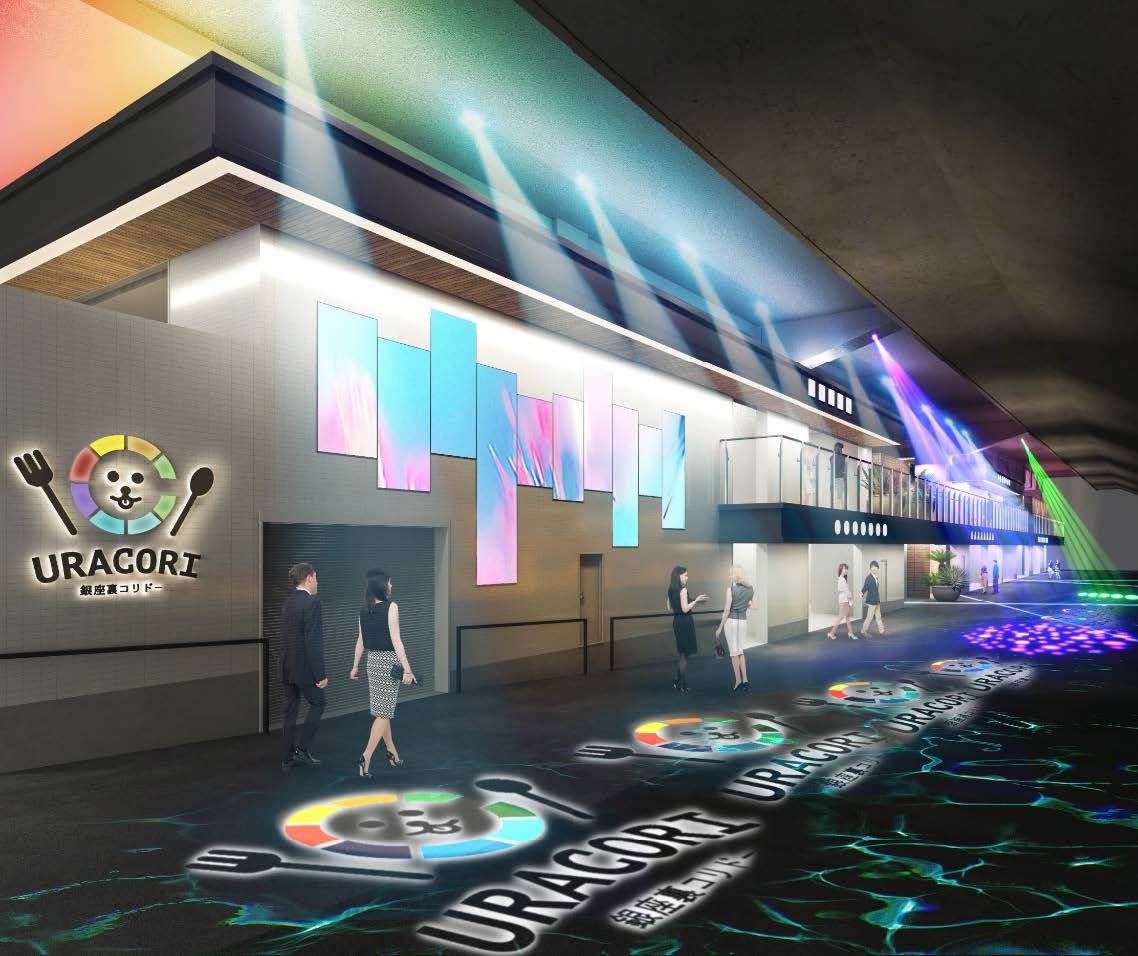 ~ 1st Anniversary & Christmas Event ~
Tokyo Kotsu Kogyo Co., Ltd. will hold a Christmas event and commemorate the 1st anniversary of the opening of a new commercial facility "URACORI (Ginza Ura Corridor)" for adults in the Shimbashi / Yurakucho area that opened on November 20th last year.
"Ginza Ura Corridor-gai" is known as a drinking area that continues under the railroad between JR Shimbashi Station and Yurakucho Station, and in September of this year, "Sunday OKUROJI" will open in the same area as a new facility. However, the Shimbashi / Sunday area that continues from URACORI is being noted as a hotspot this winter.
Many businessmen and foreign tourists visit the Shimbashi / Japan area, and it is attracting attention as one of Tokyo's leading entertainment districts. Last year, 11 new URACORI stores were born under the JR line in an area that is crowded with many people, with a lineup of fashionable izakaya, restaurants where you can enjoy dishes from around the world, and more. , 36 new stores of Hibiya Okuroji will be born this year.
Due to the impact of the new coronavirus infection, URACORI, which is centered around a drinking shop, also suffered a great deal of damage, but on its 1st anniversary, we will welcome customers with a smile as much as we did when it opened last year. ..
URACORI official website
https://uracori.com/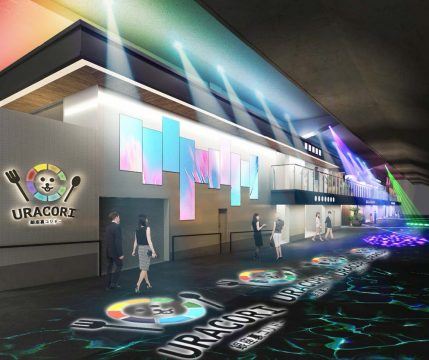 ---
---
"URACORI" floor map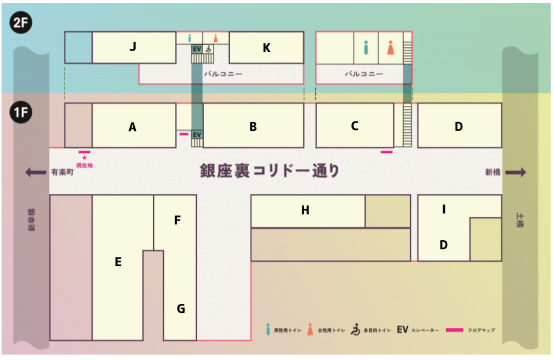 A: "Takkanmari Theater" (Takkan Marigekijo)
B: "Kyushu no Umakamon Umakasake Kusuo"
C: "Kushiage Kushikazari"
D: "Third generation bird melody" (Sandaime Torimero)
E: "club GHQ" (Club Jieichikyu)
F: "BAR GHQ" (Bar Jieichikyu)
G: "Kitakata Ramen Sakauchi" (Kitakata Ramen Bannai)
H: "MURA BAR Ginza Ura Corridor Store" (Murabar Ginza Urakoridoten)
I: "Miraizaka" (Mirai Zaka)
J: "Tokyo Oden Love Story" (Tokyo Oden Love Story)
■ "Takkanmari Theater" (Takkan Marigekijo)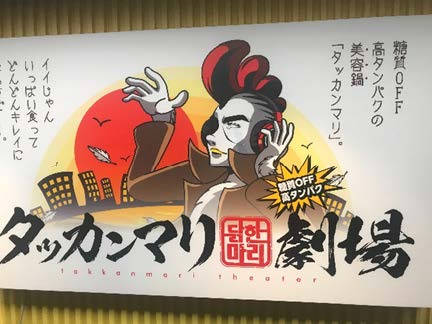 [Business format] Korean food Takkanmari uses whole chicken, so you can enjoy various parts such as thigh meat, breast meat, and specially made tsumire. Takkanmari's sauce can be prepared by the customer, and you can enjoy the spiciness and taste of your choice.
https://tabelog.com/tokyo/A1301/A130103/13252068/
■ "Kyushu no Umakamon Umakasake Kusuo" (Kyushu no Umakamon Umakasake Kusuo)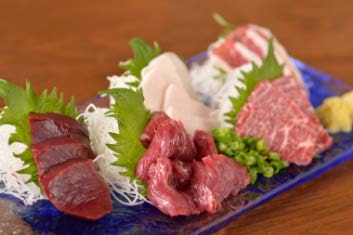 [Business format] Creative Kyushu cuisine An izakaya where you can enjoy local cuisine from all over Kyushu. The bright appearance with the motif of Hakata Gion Yamakasa creates a lively and exciting feeling that makes you feel like you are jumping into the festival whenever you visit. The cast is cheerfully supported by yukata and samue. We are always attentive and strive for detailed service. In addition, each store has a "Shochu Meister", so we recommend the shochu that suits your taste. We also have a semi-private room that looks like a hideaway, so even those who want to drink in a calm atmosphere can enjoy it.
https://kusuo-ginza.com/
■ "Kushiage Kushikazari"
[Business format] Kushiage specialty store First opened in Osaka. Founded in 1990, the taste that has been loved for about 30 years is opened for the first time in Tokyo by the members at the time of establishment, and the seasonal ingredients of Sankai are fried in a fresh manner. We mix popular skewers and seasonal skewers in a well-balanced manner, and serve them little by little while keeping them hot, and stop at the customer's place. Please enjoy the Omakase course.
https://akr9977879234.owst.jp/
■ "Miraizaka" (Mirai Zaka)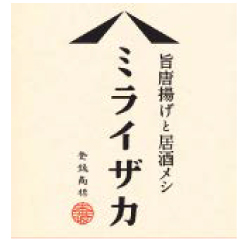 [Business format] Izakaya
199 yen NEO general bar pursuing a new style that recommends highball and domestic fried chicken. We aimed to create a stylish space that is easy for women to enter and special dishes.
https://miraizaka.com/shinbashi/
■ "club GHQ" (Club Jieichikyu)
■ "Bar GHQ" (Bar Jieichikyu)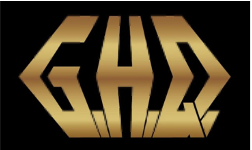 [Business format] CLUB
A spectacular space boasting a ceiling of 7 meters. The speaker is France NEXO and the insole lighting is equipped with 40 moving lights. The image is a high quality production with two large screen LEDs installed. We arrange gorgeous sofa seats and provide high quality service.
https://www.clubghq.com/
■ "Third generation bird melody" (Sandaime Torimero)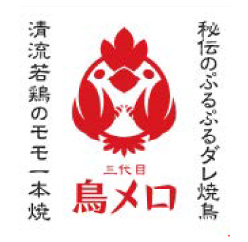 [Business format] The secret sauce that the first izakaya arrived at after trial and error, with plenty of maples and combs simmered in it! We put a generous amount of such secret sauce on the yakitori, which was carefully skewered one by one, and baked it carefully! Speaking of izakaya menu, yakitori! If you are new to Tori Melo, please try the first yakitori!
https://torimero.com/ginzadobashi/
■ "Kitakata Ramen Sakauchi" (Kitakata Ramen Bannai)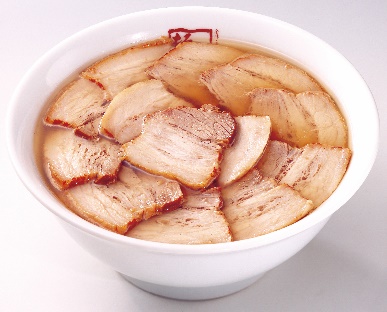 [Business category] Kitakata ramen A shop that offers authentic Kitakata ramen with its main store "Sakauchi Shokudo" in Kitakata City, Fukushima Prefecture. Although it is a chain store, we are particular about in-store cooking, and we will provide "handmade deliciousness" and a relaxing space through a cup of ramen.
https://ban-nai.com/
■ "MURA BAR Ginza Ura Corridor Store" (Murabar Ginza Urakoridoten)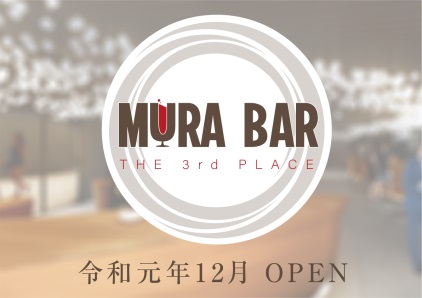 [Business format] Restaurant (Standing Bar)
Another place to return, with the theme of the village community, where people create "horizontal" connections. A state-of-the-art bar that uses a self-ordering system that allows customers to make orders from their smartphones with complete cashless payment.
https://www.mura-bar.com/uracorido
■ "Tokyo Oden Love Story" (Tokyo Oden Love Story)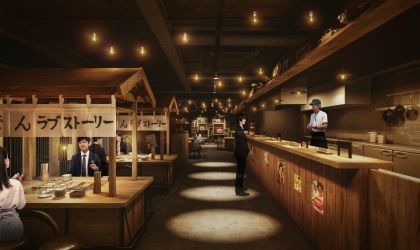 [Business format] Izakaya Nostalgic Showa-style meeting place. The popular oden stall "Tokyo Oden Love Story" in Ebisu will open in "Ura Corridor-gai", which is under new development, right next to Shimbashi / Corridor-gai! It is a space where you can play like a game with oden as a trigger. It is the start of a new social gathering through Japanese food! !!
https://odelove.com