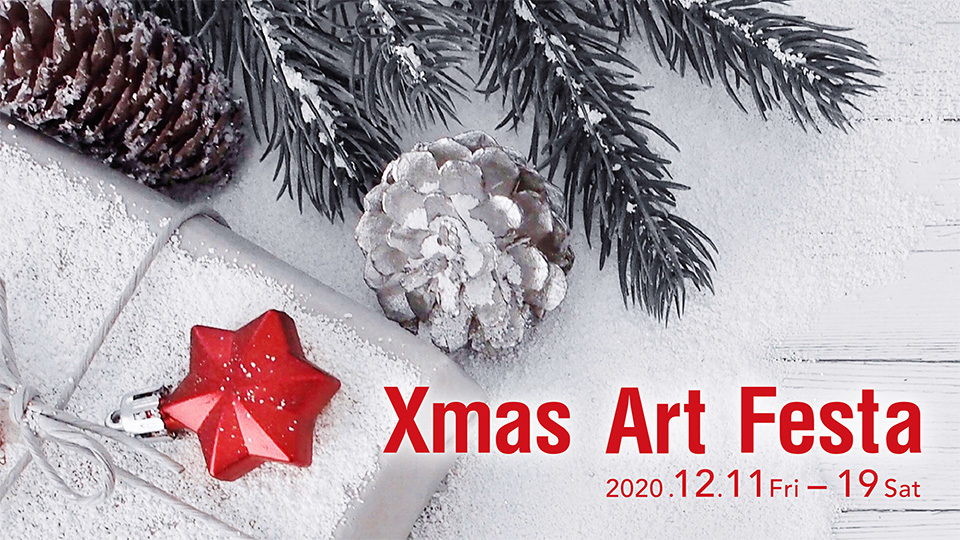 Ginza Gallery's has announced that it will hold an art event "Xmas Art Festa 2020" around 21 art galleries and galleries in the Ginza area from December 11th (Friday) to December 19th (Saturday), 2020. I will.
"Xmas Art Festa" is an art event that has been held by galleries in the Ginza area since 2009 and is celebrating its 12th anniversary this year. There isn't much custom in Japan to decorate a room with art, but choosing your favorite art as if you were choosing clothes or a bag is a very enjoyable experience. The galleries are waiting for you with their elaborate exhibitions. Would you like to start living with your favorite art?
■ Outline of the event
<Session>
---
---
December 11th (Fri) -December 19th (Sat), 2020 * Common session
<time>
According to the business hours of each gallery
<Participating gallery>
21 houses in the Ginza area
Monji Fine Art Gallery / Nagai Gallery / Tokyo Gallery + BTAP / Gallery Hirota Fine Art / Yasuaki Gallery / Galerie Taménaga / Ginza Kuroda Toen / Galerie Akikado / Eizendo Gallery / Gallery Ueda / Ginza / Jansen Gallery / Soei Gallery / Soei Gallery Ginza Store / Ginza Yanagi Gallery / Nichi Video Gallery / Yasyama Gallery / Gallery Art Morimoto / Etsuko Shibata Gallery / Gallery Goto / Kyobashi Gallery / Gallery Gunji
<Details of implementation during the session>
・ A "Special Party" will be held at Shiseido Ward Hall on Saturday, December 12th.
・ On December 15th (Tuesday), a "gallery tour" led by a gallerist will be held.
・ Post common landmarks (posters and flags) to make it easier to find participating galleries
【home page】
https://www.xmasartfes-ginza-galleries.com
■ What is Ginza Gallery?
Ginza, the epicenter of Tokyo's fashion and culture, is also known as the largest "gallery district" in Japan. "Ginza Gallery" is a voluntary organization organized by gathering art galleries in the city of Ginza. We hold events three times a year so that many people can feel close to art and enjoy visiting the gallery. We strive to promote art and culture, and disseminate art information in collaboration with various entertainment fields.
<SNS>
Twitter: https://twitter.com/ginzag
Instagram: https://www.instagram.com/ginza_galleries/
Facebook: https://www.facebook.com/ginzagalleries