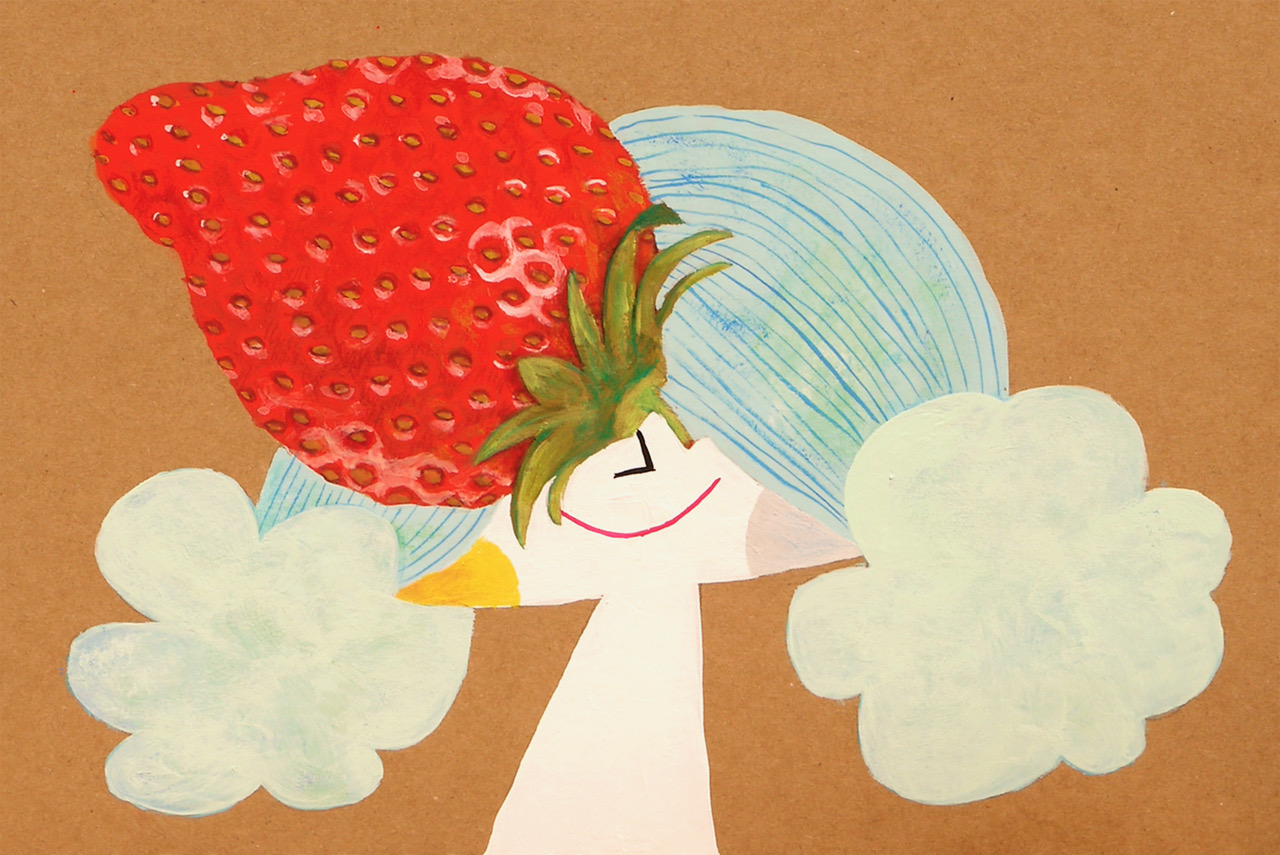 It's a Christmas session! Picture book writer, Harapeko glasses and musician, Yukiko Nishii
At Ginza Tsutaya Bookstore, at GINZA ATRIUM (GINZA SIX 6F Ginza Tsutaya Bookstore Central Atrium Space)
Picture book writer Harapeko glasses and musician Yukiko Nishii will hold "Stomachful Love Full Xmas Live Painting" on December 20th (Sun).
You can enter this event for free. In addition, live distribution and recording distribution on the net will be held.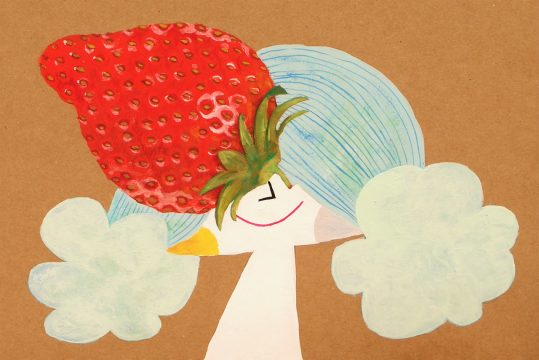 ◆ Thoughts on holding an event
In 2020, the situation was full of anxiety and difficult. It's still going on.
Still, I think that both children and adults are doing their best every day.
And, unlike usual, the long-awaited Christmas is coming soon.
---
---
Ginza Tsutaya Bookstore, which is holding the Christmas fair "LOVE & ART Xmas 2020", will deliver an Xmas live event as a Christmas present to everyone who has worked hard for the past year.
This event is a delicious and fun "live painting and music" session by picture book writer Harapeko Megane and musician Yukiko Nishii.
Harapeko Megane is a picture book unit that draws pictures with the theme of "food and people."
Fruits, oden, sushi, sukiyaki, chicken rice … The "foods" drawn by Harapeko Megane all look delicious and make me hungry.
"I believe that delicious food is beautiful and has the power to connect people." Smiles naturally gather under the two paintings.
Yukiko Nishii is a musician who mainly composes and plays herself. While providing music for movies and theatrical performances, I am fascinated by the "moment when people start playing music and the moment they start making music," and I am making sessions and songs at schools, cultural facilities, and welfare facilities.
The sounds that Mr. Nishii creates are kind of fun, and as you listen to them, your mind and body start to move naturally.
This time, Mr. Harapeko glasses will draw "Delicious Christmas food" and Mr. Nishii will improvise the sound.
Live painting will also be streamed live on the Internet.
This is the moment when "delicious food" connects people and creates pictures and music.
We hope that you will have a great time full of love by overlapping pictures, music and delicious food.
◆ Artist profile
Harapeko glasses
A couple illustration unit by Shin Harada, born in Tokushima Prefecture in 1983, and Kaori Seki, born in Osaka Prefecture in 1982.
After graduating from the design department of Kyoto Seika University in 2005, both became independent as illustrators after working as a graphic designer. In 2011, he formed Harapeko glasses. He is widely active on the theme of "food and people".
I believe that delicious food is beautiful and has the power to connect people.
Picture books include "Yakisoba Banban" (Akane Shobo), "Kudamono Hashimono" (PHP Institute), "Minna no Sushi" (Poplar Publishing), "Gohanyama" (Hakusensha), "Nikunokuni" (educational picture drama) and so on.
The latest work "Kakeru" (Kosei Publishing) will be released in January 2021. In addition, he is in charge of the jacket art for "Gochisong DJ Music" (DJ Misoshiru and MC Rice).
WEB: http://harapekomegane.com/ Harapeko glasses
Yukiko Nishii
Born in 1983. A composer, a member of the all-female rock band FALSETTOS. Graduated from the Department of Music Environment Creation, Faculty of Music, Tokyo University of the Arts, and completed the master's program at the Graduate School of Music. Tokyo International Arts Festival Participation "Atomic Survivor-Children of Wagna-" (Director: Hatsumi Abe), Documentary Film "Adults", KUNIO15 "Greek's", Festival / Tokyo 20 Participation Momonga Complex "We" Is complete. ", Provides music for stage works and movies, and supports and arranges works by other artists.
2016 first album "Still Life's Pupil", 2019 collaboration album with illustrator biibi "biibi"
"Calendar Songs" announced.
YUKIKO NISHII WEBSITE: https://www.yukikonishii.com/
FALSETTOS WEBSITE: https://www.falsettos.beer/
◆ About live in-store viewing and distribution
Live painting will include live performances at Ginza Tsutaya Bookstore and live distribution on the Internet for customers who have difficulty visiting.
Delivery method | We will publish the delivery method on the special website URL of the special website | https://store.tsite.jp/ginza/blog/art/17614-1036151209.html
Delivery time | December 20th (Sun) 14: 00-15: 30
* The archived video will be released after distribution.
◆ Event details
Name | Full of full love Live painting session | December 20, 2020 (Sun)
Time | 14: 00 ~ 15: 30 Venue | Ginza Tsutaya Bookstore GINZA ATRIUM (Central atrium space in Ginza Tsutaya Bookstore) 10-1 GINZA SIX 6F, Ginza 6-chome, Chuo-ku, Tokyo
Entrance | Free ※ Admission may be restricted depending on the number of people Organizer | Ginza Tsutaya Bookstore Planning Cooperation | Bookstore Shan / Shoko Nakamura Phone | 03-3575-7755
URL | https://store.tsite.jp/ginza/blog/art/17614-1036151209.html
◆ Store information
Ginza Tsutaya Bookstore Ginza Tsutaya Bookstore proposes "living with art" by connecting art, Japaneseization and living through books.
Location | GINZA SIX 6F, 6-10-1, Ginza, Chuo-ku, Tokyo 104-0061
Phone number | 03-3575-7755
Business Hours | Please check the store homepage.
Homepage | https://store.tsite.jp/ginza/
Facebook | https://www.facebook.com/GINZA.TSUTAYABOOKS/?ref=bookmarks
Twitter | https://twitter.com/GINZA_TSUTAYA
Instagram | https://www.instagram.com/ginza_tsutayabooks/