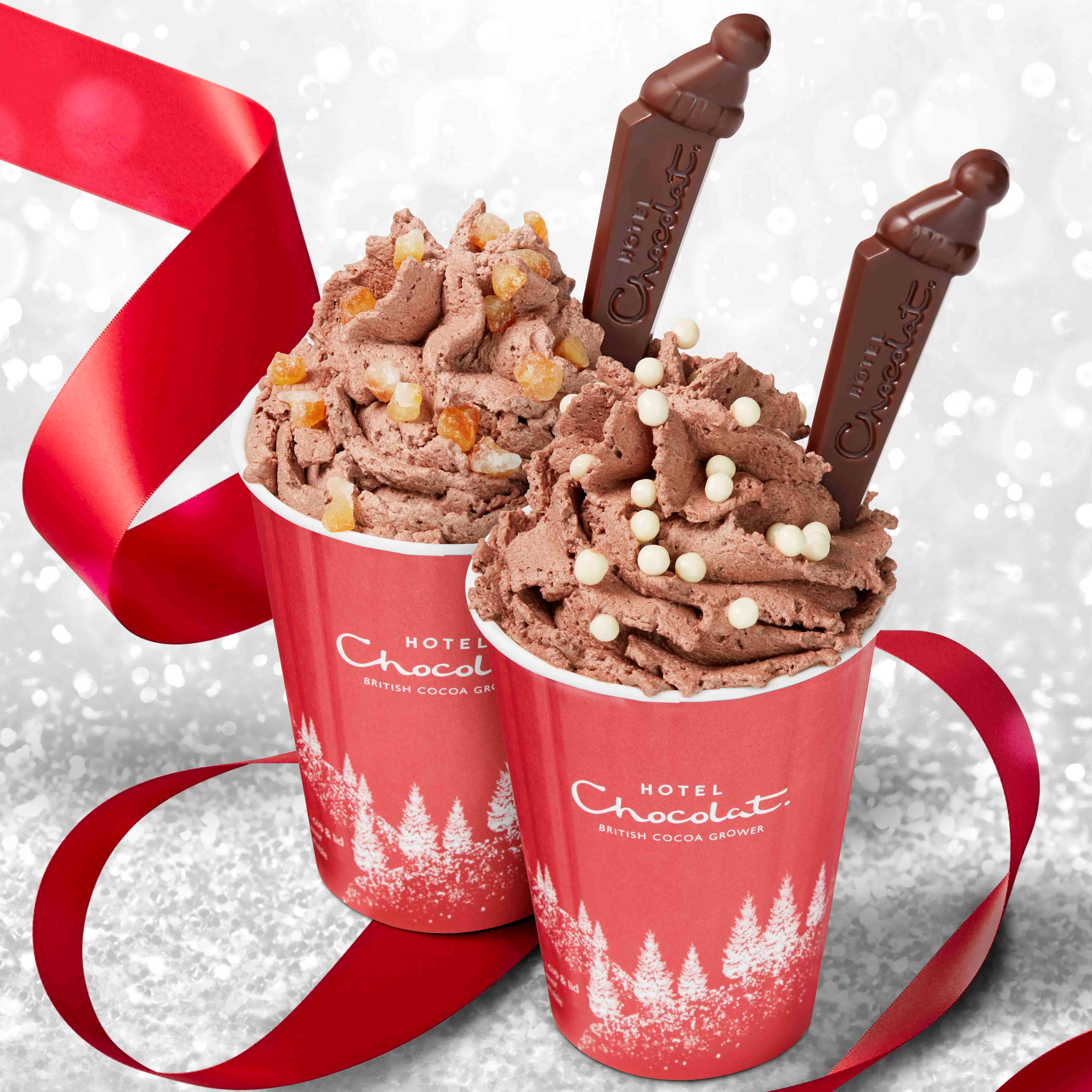 -Developing store interiors and products that match the image of the modern and luxurious city of Ginza-
Hotel Chocolat Co., Ltd. will open the fourth store in Tokyo, "Hotel Chocolat GINZA SIX Store", following Omotesando, Marunouchi, and Nakameguro on Thursday, December 24, 2020.

At the opening of "Hotel Chocolat GINZA SIX", CEO and co-founder Chris Holobin explained the appeal of the store as follows.
"I think Ginza is a unique city that combines quality, authenticity, history and tradition, luxury with trends and fashion. Many of my British friends want to come to Japan and go to Ginza. Ginza has a charm that is known not only in the UK but all over the world. Our shop is also designed with an image suitable for this high-class, high-quality yet modern city that actively introduces new things. I did.
With the concept of "More Cacao, Less Sweet", a wide variety of chocolates with a focus on high-quality cacao are lined up in the store. We also have special gift items that will debut on the day of the opening of the GINZA SIX store. In addition, we will also sell the beauty item "RABOT 1745" series using cacao. There is also a take-out cafe where you can easily enjoy your favorite coffee, chocolate drinks, ice cream, and more. Please come to the store. "
---
---
"Hotel Chocolat GINZA SIX store" store overview
Location: GINZA SIX B2F, 6-10-1, Ginza, Chuo-ku, Tokyo 104-0061
TEL: 03-6264-6088
Business hours: 10: 30-20: 30 (Regular holidays: GINZA SIX)
URL: https://hotelchocolat.co.jp/pages/ginzasix
Features of "GINZA SIX store"
There is a cafe where you can enjoy a take-out menu using cacao, centering on chocolate that is particular about high-quality cacao. In addition, beauty items using cacao are also available. A new way to enjoy cacao will open up.
• Store area: Approximately 15.5 tsubo • Development category: Chocolate, take-out cafe (Rabot Estate Coffee by Hotel Chocolat), beauty item (Rabot1745)
You can enjoy sweets such as cacao ice cream and sundae as a takeaway along with a variety of specialty coffees and chocolate drinks.
[Christmas season limited menu]
At the time of opening, we will also sell drinks and Sundays limited to the Christmas season.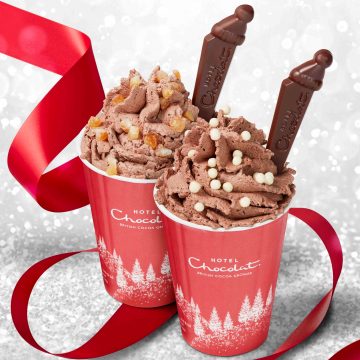 Salt caramel & clementine (left photo)
Clementa inflator hot chocolate with salt caramel and citrus scent.
Topped with dry orange chips on top of the cocoa whipped cream.
Gingerbread (right photo)
Hot chocolate with 50% cacao milk caramel, cinnamon, nutmeg and ginger flavors.
Topped with pearly crispy white chocolate.
Each regular: 600 yen Large: 700 yen (tax included)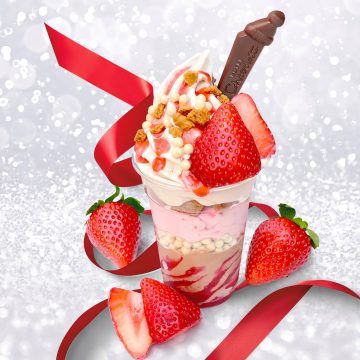 Christmas Strawberry Sundae ¥ 800 (tax included)
I used two kinds of ice cream (cacao milk, chocolate 65) of "Ice cream of the god" luxuriously.
Strawberry Sunday that makes you feel like Christmas, just like a shortcake.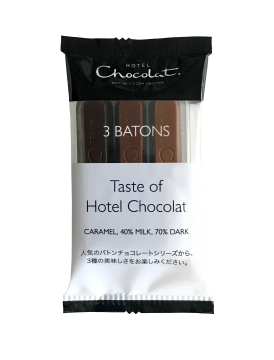 GINZA SIX store opening commemorative event held !!
December 24th (Thursday), 25th (Friday), 26th (Saturday) limited gifts !!
For 3 days from the opening, customers who come to the store and register as members, the first 200 people each day will receive "Baton Chocolate" (3 pieces) as a gift! * Only once per person.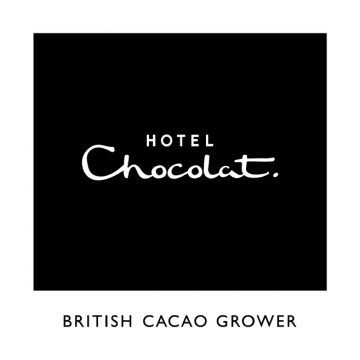 About Hotel Chocolat
Hotel Chocolat started its business in the UK in 1993 as an online chocolate shop. The cacao brand opened its first store in London in 2004 and now has more than 120 stores throughout the UK. In addition to chocolate, we are expanding our business all over the world with a wide range of cacao-related products, including restaurants and cafes that serve cacao dishes, hotels, beauty products and alcohol. We continue to develop various efforts to fully convey the appeal of cacao and improve its value.
Hotel Chocolat owns the vast cacao plantation "RABOT ESTATE", which has been in operation since 1745, on the island of Saint Lucia surrounded by wonderful nature in the Caribbean Sea. We practice our own ethics program with cocoa producers and aim for sustainable business management centered on fair partnerships.
In 2017, we formulated our own environmentally friendly "Planet Pledge". The goal is to make 100% of the packaging compostable, recyclable or reusable. In addition, based on the aesthetics unique to Japan called "Mottainai," we are implementing all possible initiatives as a company with the aim of reducing food waste.
In Japan, the first store was opened in November 2018. On November 1, 2019, we opened our first roadside store in Omotesando, Tokyo. Currently (*), we have 16 stores and online stores in Japan. (* At the time of release). In addition, the cafe format "Rabot Estate Coffee by Hotel Chocolat" has started to be the first in the world. It is a hot topic as an innovative cafe serving cacao cuisine.
Hotel Chocolat is scheduled to open further in 2021 and is accelerating business development in Japan.