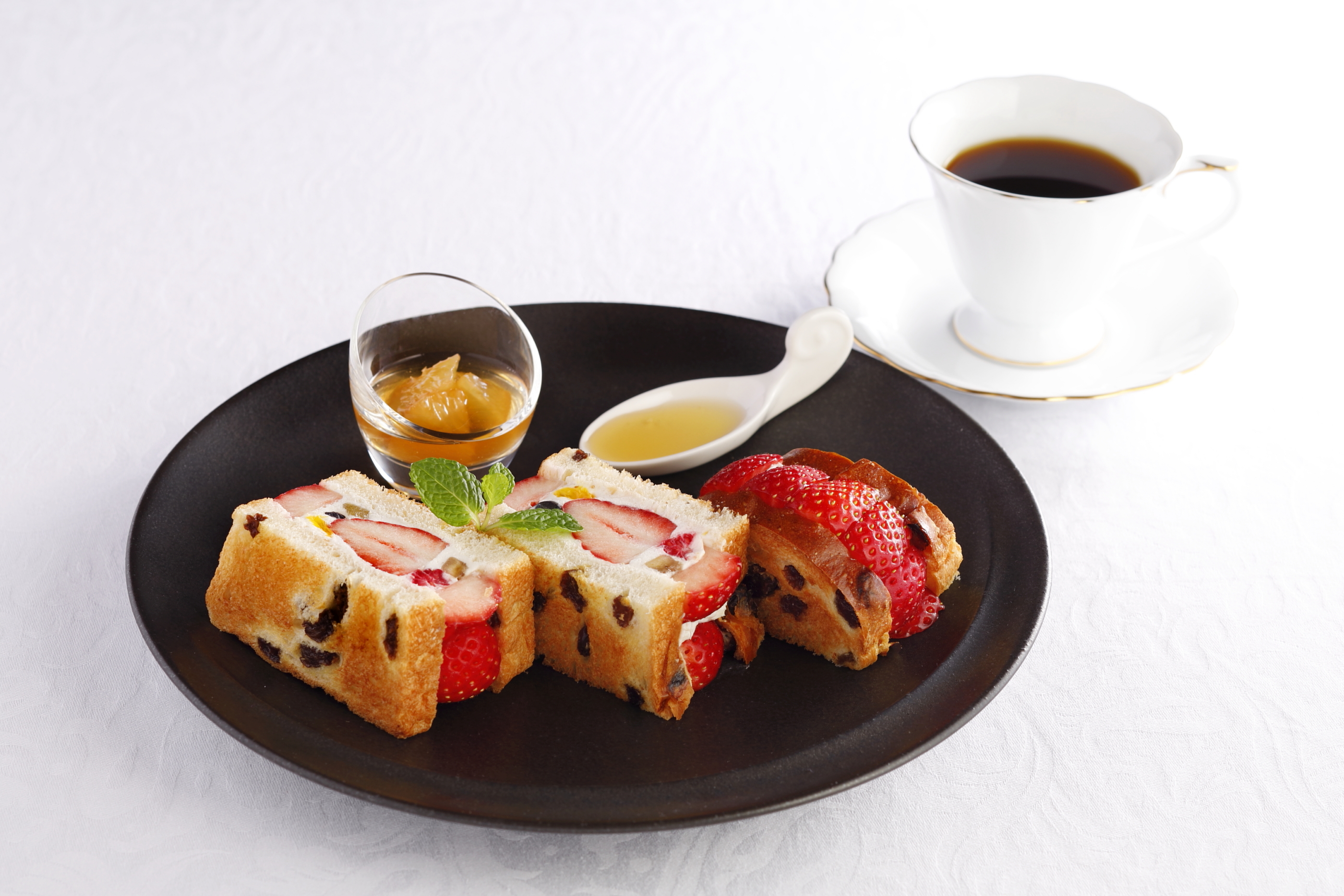 "Shiseido Parlor Ginza Main Store Salon de Cafe" will hold "2021 Special Strawberry Fair" from January 3rd (Sun) to March 31st (Wed), 2021.
We carefully select delicious strawberry varieties according to the season and make them into desserts such as parfaits. Introducing a number of adorable strawberries in red and white happy colors that allow you to enjoy different flavors for each variety. Please enjoy a very happy time at Shiseido Parlor.
"2021 Discerning Strawberry Fair" January 3rd (Sun) -March 31st (Wed), 2021
[First] January 3rd (Sun) -31st (Wed)
"Strawberry parfait of" Sanukihime "from Kita-gun, Kagawa Prefecture" 2,000 yen (tax included)
This parfait uses the strawberry "Sanukihime", which was named with the desire to be loved by many people. Enjoy the aftertaste of fruit juice, sweetness and aroma that fills your mouth.
"Premium Strawberry Parfait of" Mino Musume "from Ibi-gun, Gifu Prefecture" 3,500 yen (tax included)
I used a large strawberry "Mino Musume" up to ice cream. It is a strawberry with white flesh and very good umami and flavor.
"Ice cream soda of" Sanukihime "from Kita-gun, Kagawa Prefecture" 1,150 yen (tax included)
It is a supreme cup of traditional vanilla ice cream floated on strawberry syrup carefully finished with strawberry "Sanukihime" from Kagawa prefecture.
"Fruit sandwich (strawberry)" set 2,300 yen (tax included) * Drink included
We used 7 kinds of seasonal fruits and carefully selected fruits, combined them with our proud fresh cream, and sandwiched them with lightly toasted raisin bread. Please enjoy with ripe honey and seasonal fruit compote of "Karasuzansho" from Chiba prefecture, which is characterized by a bitter sweet adult flavor.
"Royal Strawberry Parfait from Ikoma District, Nara Prefecture" 5,000 yen (tax included)
◎ January 3rd (Sun) -February 28th (Sun) * Limited quantity each day
A parfait that luxuriously uses the original variety "Kotoka" from Nara prefecture. A strawberry with a sweet scent that is released softly, a juice that overflows gently, and a rich sweetness and sourness. I made all the sauces and ice cream using "Kotoka". Large strawberries that are rarely seen in the Kanto region, each weighing 45 grams or more, are called "* Nara Prefecture Premium Select", and only the size of the strawberries harvested between December and February is approved by Nara Prefecture. It will be a rare variety.
* Since "Special Strawberry Day 2021" will be held on January 15th (Fri) and 16th (Sat), the menu will be different.
* Menu contents and offer period may change depending on the availability of ingredients.
※The photograph is an image. Offerings may differ from the photos.
Shiseido Parlor Salon de Cafe Lazona Kawasaki Store "Special Strawberry Fair" January 15th (Fri) -March 31st (Wed), 2021
We offer store-only parfaits and desserts. Please enjoy the taste of carefully selected seasonal strawberries.
【store information】
72-1 Horikawa-cho, Saiwai-ku, Kawasaki-shi, Kanagawa Lazona Kawasaki Plaza 2F
TEL: 044-874-8593
Business hours: 10: 00-21: 00 (20:30 LO) * Business hours and regular holidays are based on the facility
<Collaboration project>
SHISEIDO GLOBAL FLAGSHIP STORE × Shiseido Parlor Ginza Main Store Salon de Cafe <br /> Ticket offer period: January 15th (Friday) -March 31st (Wednesday), 2021
Customers who enjoy "parfait" at the Salon de Cafe in Ginza Main Store will receive a "Strawberry Makeup" lesson and a lipstick card sample gift ticket proposed by SHISEIDO. For men, we offer skin care sample presentations and skin care or makeup lessons. We will inform you on the official website from December 25th.
SHISEIDO GLOBAL FLAGSHIP STORE
3-3-13 Ginza, Chuo-ku, Tokyo
TEL: 03-3538-5071
Business hours: 11:00 to 20:00 (irregular holidays)
URL: https://www.shiseido.co.jp/ginza
[Shiseido Parlor Ginza Main Store Salon de Cafe]
Address: 8-8-3 Ginza, Chuo-ku, Tokyo Tokyo Ginza Shiseido Building 3rd floor Phone: 03-5537-6231 (reservations not possible)
Business hours: Tuesday-Saturday 11: 00-21: 00 (LO20: 30) / Sundays and public holidays 11: 00-20: 00 (LO19: 30)
Regular holiday: Monday (open on public holidays), year-end and New Year URL: https://parlour.shiseido.co.jp/?rt_pr=pl344