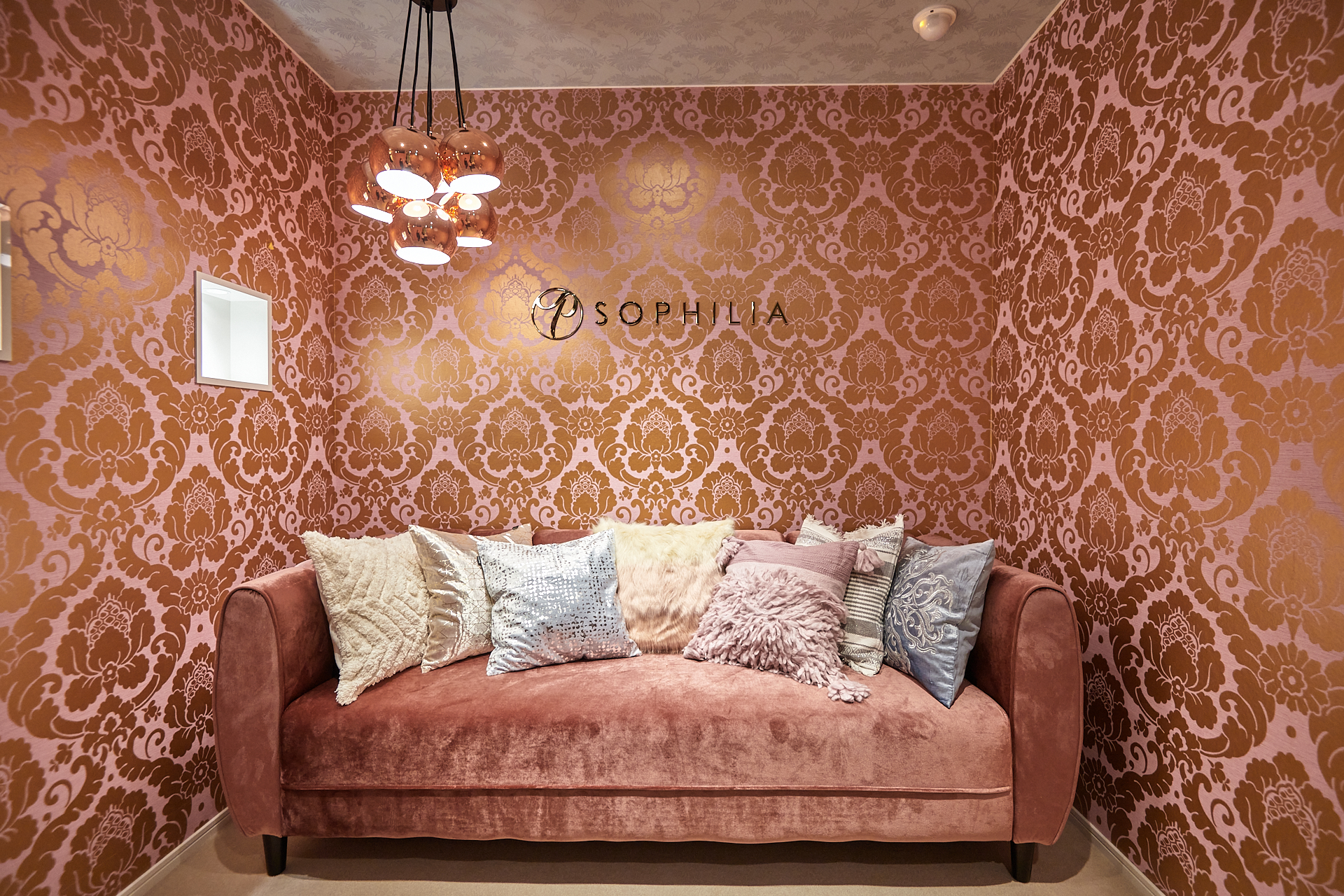 Sophia Co., Ltd., which operates a beauty salon, will open a super-luxury nail salon "Sophilia" with all-seat private room booths in line with the new normal of the Corona era on Thursday, December 10, 2020 at 6-chome, Ginza Chuo-dori, Tokyo. ) Opened.
[About "Sophilia"]
"Sophilia" aims to be the most luxurious salon in Japan where you can spend the best time, and you can enjoy a wide range of nail art in one store, from simple designs to characters and 3D art, including luxurious interiors with interior costs of tens of millions of yen. It is a completely new nail salon for a new era.
---
---
<Features of "Sophilia">
(1) A space that makes you feel as if you are in a palace
The interior of the store is made from first-class furniture, wallpaper, curtains, all imported from Europe (mainly the Netherlands, France, and the United Kingdom), and each and every thing you see is beautiful, making you want to stay here forever. The interior of the store, where details such as blankets and accessory holders are lined up with Gucci and Tiffany, is exactly what girls long for.
(2) Aim for the best hospitality
From the moment you step inside the store to the time you leave the door and return, we will provide you with the best time you can only experience at Ginza Sophilia. In addition to the sophisticated hospitality and customer service skills of our staff, we also offer welcome drinks and wonderful gifts that change every month to all our customers.
(3) Inside the store designed and devised for the Corona era to thoroughly prevent infectious diseases
To prevent infection in the store, all 12 seats are private booths (one of which is a spacious special room). Unlike traditional nail salons, customers do not line up in open spaces, which helps prevent infections and protects privacy. In addition to measuring the temperature of employees and customers and disinfecting hands with alcohol, we will install ozone generators and air purifiers to remove viruses and bacteria in each booth to take thorough measures against infectious diseases.
[Overview of new store]
Store name: Sophilia
Location: 6-9-6 Ginza, Chuo-ku, Tokyo Kikusui Diana Joint Building 6th Floor Regular Holidays: None, Irregular Holidays Business Hours: 10: 00-22: 00
Brands handled: Pre-gel, Lily gel, etc. Price range: 7,000 yen ~
TEL: 03-6280-6174
URL: http://www.instagram.com/sophilia_nails
■ Representative Eri Ikeda Profile After graduating from university, Sophia Co., Ltd. was established in 2020 at the age of 23.
Opened Nail & Eyelash Sophilia in December 2020.
■ Company profile Trade name: Sophia Co., Ltd. Representative: Representative Director Eri Ikeda Established: October 2020 Business description: Salon management, consulting business
URL: https://sophiliaco.wixsite.com/home
[Contact information from customers regarding stores and products handled]
Sophia Co., Ltd.
Tel: 03-6280-6174