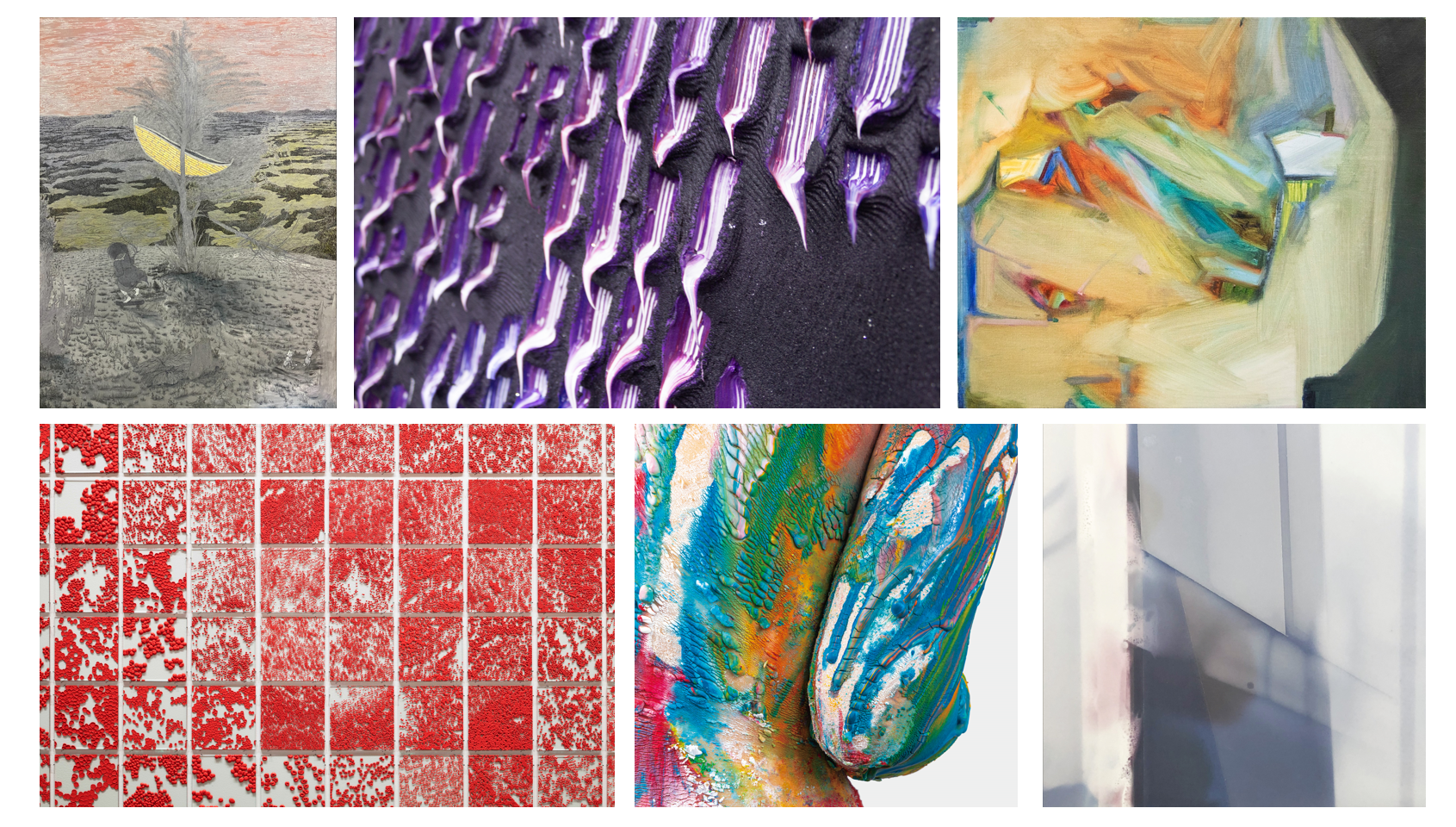 10 up-and-coming artists such as Mio Yamato and Kanako Shintaku will exhibit
Ginza Tsutaya Bookstore will hold a special exhibition "Up_01" by "Oni Daimyo" (Kengo Kito, Daisuke Ohba, Kohei Nawa) to introduce up-and-coming artists from January 14th to 21st, 2021 in Ginza Tsutaya. It will be held at the bookstore GINZA ATRIUM.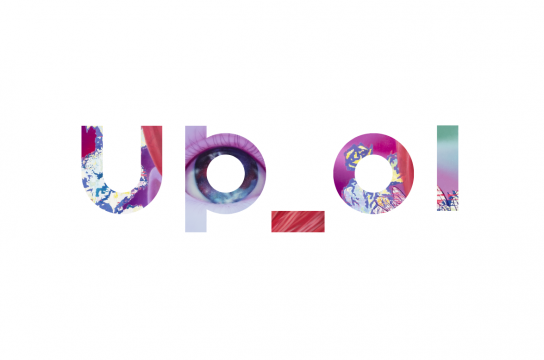 Kengo Kito, Daisuke Ohba, and Kohei Nawa have been involved in education at the Graduate School of Kyoto University of Art and Design, and have been involved in education as Kito, Ohba, and Nawa Seminar (commonly known as Oni Daimyo) at Artist Fair Kyoto and Starbucks Coffee Kyoto. He has been involved in the planning of the BAL store, Anteroom Kyoto, Naha, and Seoul, and has widely introduced the works of young artists, mainly in western Japan. "Up" is a special exhibition by a demon daimyo held for the first time in Tokyo. The first "Up_01" was composed aiming at the "one level up" stage, which was well-received mainly by graduate students and graduates of the seminar.
Characterized by the connections between generations and the network of multiple art schools, Kyoto has a thriving exchange of artists, and even today, the number of joint studios continues to increase, creating a unique cultural sphere of contemporary art. In this exhibition, the latest works of young artists who play a part in the art scene in Kyoto will be introduced.
---
---
The exhibiting artists are Shinya Imanishi, Yurina Okada, Kengo Kito, Yuki Saegusa, Mika Shinagawa, Kanako Shintaku, Kohei Nawa, Kohei Yamada, Mio Yamato, and Naosuke Wada.
Special page: https://store.tsite.jp/ginza/blog/art/17857-1011351225.html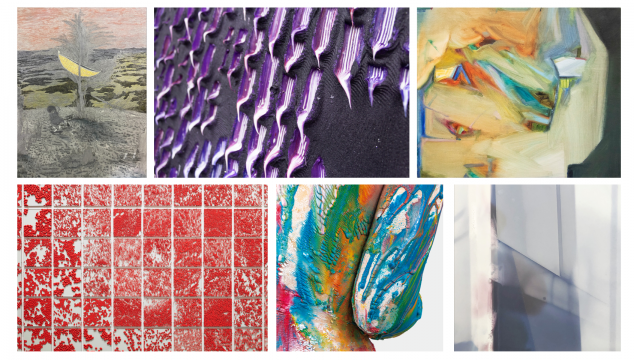 "Up_01"
Date: January 14th (Thursday) -January 21st (Thursday), 2021
* Please check the store website for business hours.
* The session is subject to change.
Venue: Ginza Tsutaya Bookstore GINZA ATRIUM 6-10-1, Ginza, Chuo-ku, Tokyo GINZA SIX 6F
Admission: Free Organizer: CCC Art Lab Co., Ltd./Ginza Tsutaya Bookstore Cooperation: Onidaimyo / Sandwich Co., Ltd. Inquiries: 03-3575-7755 / info.ginza@ccc.co.jp
Special page: https://store.tsite.jp/ginza/blog/art/17857-1011351225.html
* The work will be sold at stores and online stores (OIL by Bijutsutecho.com/ ). Details will be posted on the special page and SNS officials at a later date.
※Order of the Japanese syllabary
Shinya Imanishi
Born in Nara prefecture in 1990. Winner of the 2019 Kyoto Art Tomorrow 2019 (Kyoto Prefecture New Selection Exhibition Excellence Award) and the 2020 Shell Art Award Exhibition Grand Prix.
Yurina Okada (Erina Okada)
Born in Hyogo prefecture in 1995. 2017 TOKYO FURONTLINE PHOTO AWARD # 7 (Shigeo Goto Award) 2019 The Art of Color DIOR (selected, exhibited).
Kengo Kito
Born in Aichi prefecture in 1977. Professor at Kyoto University of Art and Design. In 2020, after the reopening at the Kyocera Museum of Art, Kyoto City, the solo exhibition "Full Lightness" was held as the first exhibition.
Yuki Saegusa
Born in Nagano prefecture in 1987. 2017 solo exhibition "Children of Eden" Ebisu Art Lab Gallery (Aichi). 2020 group exhibition ARTISTS'FAIR KYOTO etc.
Mika Shinagawa (Mika Shinagawa)
Born in Kumamoto prefecture in 1988. Based on the theme of "What is me? What is a human being?", He finds and draws ambiguity and duality in the existence of children, such as knownness and unknownness, cuteness and fear.
Kanako Shintaku
Kyoto base. NONIO ART WAVE AWARD 2020 Painting Division Grand Prix. Yokohama Triennale 2020 episode00 Performing artist.
Kohei Nawa
Born in 1975. Sculptures using a variety of materials and technologies create a perceptual experience that exposes the viewer to the physical characteristics of the material.
Kohei Yamada (Yamada Kohei)
Born in Osaka in 1997. In the award history, he was selected for the 2019 "Student Selection Exhibition" Encouragement Award and "FACE Exhibition". CAF Award 2020. 2020 Gallery Bisha (Tokyo) for solo exhibition.
Mio Yamato
Born in 1990. Major solo exhibition "project N 74 Mio Yamato YAMATO Mio" (Tokyo Opera City Art Gallery / 2018).
Naosuke Wada (Wada Naosuke)
Born in Hyogo. The main exhibitions are Art TNZ (TERRADA ART COMPLEX II / 2020) FOCUS (TEZUKAYAMA GALLERY / 2020) and the island where the demons live (WAITING ROOM / 2019).
Ginza Tsutaya Bookstore
We propose "living with art" by connecting art, Japanese culture and living through books.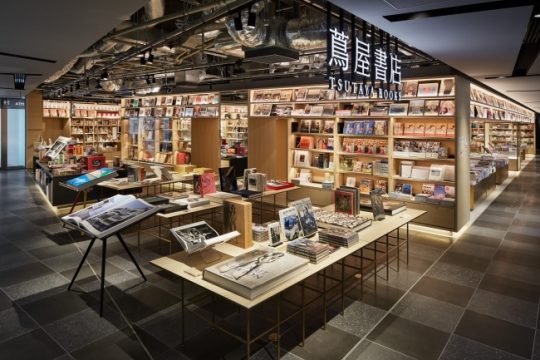 Address: 6-10-1, Ginza, Chuo-ku, Tokyo 104-0061 GINZA SIX 6F
Phone number: 03-3575-7755
Business hours: Please check the store homepage.
Homepage: https://store.tsite.jp/ginza/
Facebook: https://www.facebook.com/GINZA.TSUTAYABOOKS/?ref=bookmarks
Twitter: https://twitter.com/GINZA_TSUTAYA
Instagram:https://www.instagram.com/ginza_tsutayabooks/