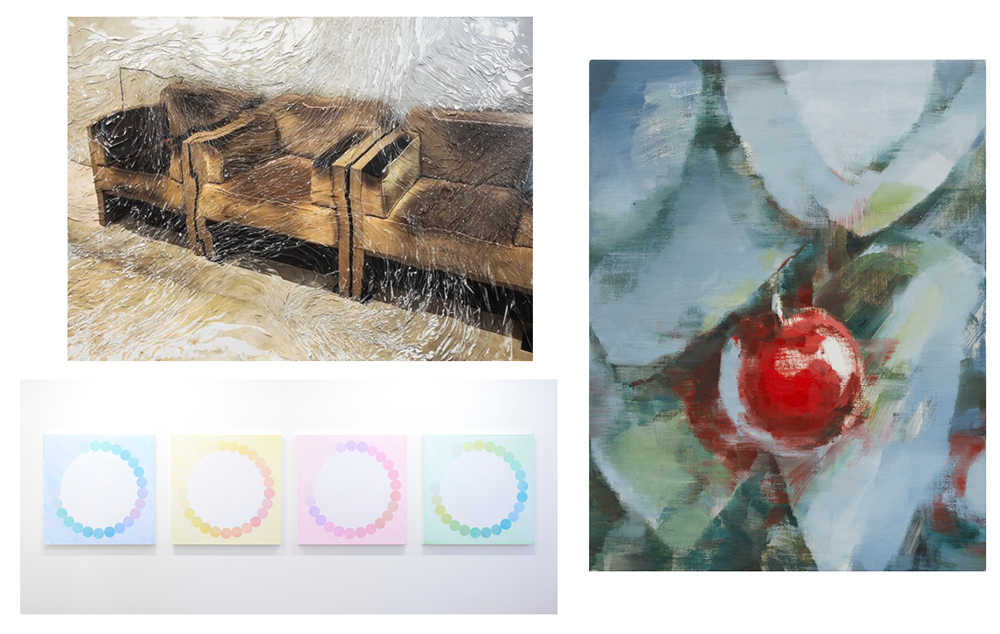 Ginza Tsutaya Bookstore is a bookstore that proposes "living with art".
At Ginza Tsutaya Bookstore (Chuo-ku, Tokyo), a group exhibition "The Story of Beloved Art" by three artists belonging to Nerhol, Reina Sampei, and Yoshiaki Mukaiyama will be held from Saturday, January 23, 2021 to February 4, 2021. It will be held at GINZA ATRIUM during the period of Thursday).
All the artists exhibiting at this group exhibition take on what people have been thinking and spinning since ancient times in the changing society of "what is a human being?" And "what kind of place is the world?" I think about it and put that feeling into my art work.
What kind of feelings do they sublimate in their works in the present age when the environment changes rapidly every day? In this exhibition, we will exhibit from past works to new works. We would be grateful if you could feel the progress of each artist in Ginza.
---
---
Nerhol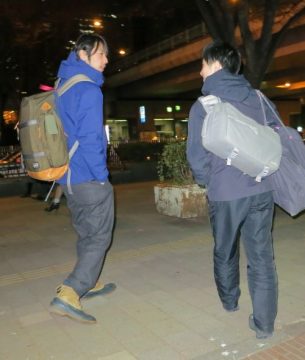 An artist duo consisting of Ryuta Iida and Yoshihisa Tanaka. While choosing various motifs such as portraits, roadside trees, animals, and water, we have consistently attempted to unravel the multi-layered existence of organic matter that is often overlooked in our daily lives. In recent years, historical images left as records have also been selected as materials for works, where unexpected encounters, fraying, and one-person human beings straddling the time of various historical events. The image of an individual who stands up paradoxically in an event that goes beyond a lifetime is presented, and the world view that the work conveys is more multidimensional.
This time, we will introduce from portrait works to the latest works so that you can know the various works of Nerhol so far.
Major solo exhibitions include "For want of a nail" (KASHIMA 2018 BEPPU ARTIST IN RESIDENCE, Oita), "Interview, Portrait, House and Room" (2017, Youngeun Museum of Contemporary Art, Korea), "Promenade" (2016, 21st Century Museum of Contemporary Art, Kanazawa), "Index" (2015, Foam Museum, Amsterdam), etc.
Rena Sanpei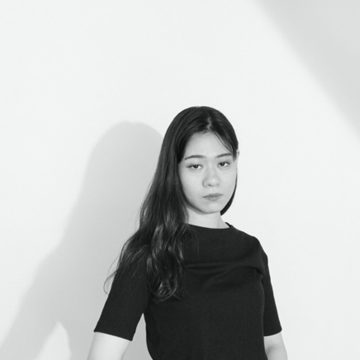 Born in Aichi prefecture in 1992. Completed the master's course in oil painting at the Graduate School of Fine Arts, Tokyo University of the Arts.
The painter, Rena Sanpei, creates her works by going back and forth between the two extremes of abstraction and concreteness. Things that are familiar to the artist, what the artist has experienced, and the phenomena that stand up around the artist-these are depicted by the balance between the strokes of the paintbrush and the paint, which are seemingly concise but deeply elaborated. It results in an abstract, sometimes concrete work.
Also, in recent years, as we have talked about title series such as "seeing colors," "seeing lines," and "weaving light," human perception is traced from the scenes captured in everyday life and repeatedly considered. I am also focusing on how to express this in paintings. Rena Sanpei's latest 2021 work will be announced.
Major solo exhibitions include "Seeing Colors" (2020, Yutaka Kikutake Gallery, Tokyo), "project N 69 Reina Sampei" (2017, Tokyo Opera City Art Gallery), and group exhibitions "VOCA Exhibition 2020 Perspectives on Contemporary Art" New plane writers ─ "(2020, Ueno no Mori Museum, Tokyo)," Arts Challenge 2019 "(2019, Aichi Arts Center), etc.
Yoshiaki Mukaiyama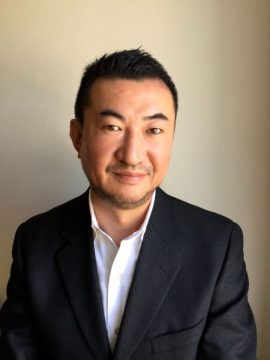 Born in Osaka in 1968. Currently based in Tokyo.
Yoshiaki Mukaiyama spent his childhood on Mt. Koya, which is lined with one of Japan's leading esoteric Buddhist temples, and has been exposed to the quiet environment and Buddhist art that exists there. The original experience has led to the fundamental existence of light, which Mukaiyama has consistently treated as a motif since the early days. The painting and drawing works are finished with the concept of touching history and human spirit, using color, that is, light itself, as a material. Works that pursue Japan's unique minimalism seem to convey an important message to the present world as well as a macroscopic view of the world.
This time, in addition to the painting work "Las" that has a strong and undulating color, we will exhibit drawing works that the artist made to trace the memory of his stay in Las Vegas for half a year in 2018. ..
Major solo exhibitions include "3" (2020, Kurenbo, Tokyo), "11.33" (2019, Yutaka Kikutake Gallery, Tokyo), and group exhibitions include "Timeless: Standards of Beauty" (2019, 2019, Former Rikyu Nijo Castle Ninomaru Palace Kitchen, Okiyodokoro, Kyoto), "Space and Art" (2017, Mori Art Museum, Tokyo), etc. The work is stored in various companies such as Mori Art Museum, Yokohama Museum of Art, Obayashi Corporation, Quilt Planning Office, and MGM Resorts International.
Exhibition information
Group exhibition "Lovely Art Story"
Special page: https://store.tsite.jp/ginza/blog/art/18140-1517140112.html
Date: January 23rd (Sat) -February 4th (Thursday), 2021 * Please check the store website for business hours.
Venue Ginza Tsutaya Bookstore GINZA ATRIUM
Free admission store / online store (OIL by Bijutsu Techo) is planned.
* Please check the special page for online store sales. Sponsor Ginza Tsutaya Bookstore Cooperation Yutaka Kikutake Gallery
Inquiries | 03-3575-7755 (during business hours) /info.ginza@ccc.co.jp
URL | https://store.tsite.jp/ginza/
Ginza Tsutaya Bookstore
We propose "living with art" by connecting art, Japanese culture and living through books.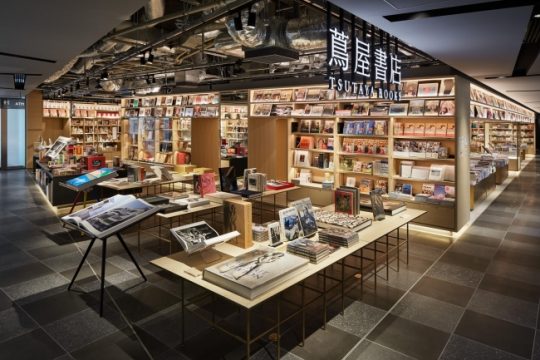 Address: 6-10-1, Ginza, Chuo-ku, Tokyo 104-0061 GINZA SIX 6F
Phone number: 03-3575-7755
Business hours: Please check the store homepage.
Homepage: https://store.tsite.jp/ginza/
Facebook: https://www.facebook.com/GINZA.TSUTAYABOOKS/?ref=bookmarks
Twitter: https://twitter.com/GINZA_TSUTAYA
Instagram: https://www.instagram.com/ginza_tsutayabooks/