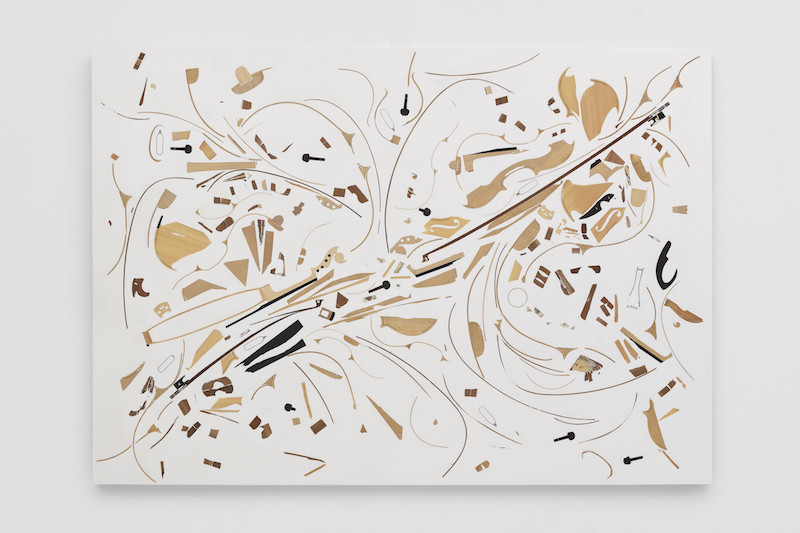 A new work produced after a solo exhibition at the Metropolitan Museum of Art in NY in 2019. We will evolve three-dimensional objects such as violins into flat works like paintings.
At Gallery THE CLUB (Ginza GINZA SIX6F, Chuo-ku) in Ginza Tsutaya Bookstore, we will hold a solo exhibition of Oliver Beer, a world-famous artist who has exhibited at the Metropolitan Museum of Art and Pompidou Center, by appointment. This exhibition will be the first in a group structure.
THE CLUB is pleased to announce Oliver Beer's solo exhibition "Ghost Notes". After a solo exhibition at the Metropolitan Museum of Art in New York in 2019, I will introduce new works in two parts. "Ghost Notes (Part 1)" introduces a two-dimensional work that explores how the universal characteristics of music and harmony connect various cultures across civilizations and times. "Ghost Notes (Part 2)" scheduled for July 2021 will be an exhibition of hands-on installations.
---
---
In "Ghost Notes (Part 1)", violins, tuning forks, colored pencils, shining fragments of butterfly shells, metronomes, etc. are evolved into painting-like works that Via calls "two-dimensional sculpture". The real thing is cut at an accurate angle, embedded in a mass of resin so that only the cross section can be seen, and polished until it becomes completely flat.
This unique production method combines both painting and sculpture into a single work. A solid becomes a plane, which is like "material cubism" in which multiple viewpoints are perceived at the same time. Direct transmission by these substances is by the same mechanism as sound transmission, allowing us to perceive the world beyond the surface as if we were "seeing with our ears and listening with our eyes."
"Ghost note" is a musical term that means a sound that is played with almost inaudible suppression.
This exhibition invites people to a world beyond the general limits of vision that Marcel Duchamp called "retinal art" and makes us feel the musicality inherent in the material world.
"Sound is a sculptural entity that depends on form, time, geometry, and space. What we would have missed if we were purely visual, when we look at an object from an acoustic point of view. It's coming out. "-Oliver Beer
・ Artist profile
Oliver Beer
Born in Kent, England in 1985, lives in Paris and London. He holds a bachelor's degree in contemporary music from the Academy of Contemporary Music and a bachelor's degree in fine art from the Ruskin School of Drawing and Fine Arts, University of Oxford. Studied film theory in the Master's program at Sorbonne University.
Beer's works include The Met Breuer in New York, the Metropolitan Museum of Art, MoMA PS1, Pompidou Center in Paris, Fondasion Louis Vuitton, Palais de Tokyo, the Musée d'Art Contemporain in Lyon, and Birmingham. It has been exhibited in many solo and group exhibitions such as Ikon Gallery in Brussels, WIELS in Brussels, Sydney Biennale and Istanbul Biennale. In Japan, there will be an exhibition at the Ginza Maison Hermes Forum in 2014 and at the Pola Museum of Art in 2019. As for residence activities, he has been staying and producing at Palais de Tokyo, Watermill Center, Sydney Opera House, and Hermes Foundation.
・ Exhibition details
Ghost Notes (Part 1) Ghost Notes Part 1
Artist: Oliver Beer Date: February 6, 2021 (Sat) -March 16, 2021 (Tue)
Hours: 12: 00-19: 00 Closed: Sundays and Sundays. In addition, GINZA SIX will be closed on February 24th (Wednesday) and 25th (Thursday).
Location: GINZA SIX 6F THE CLUB (inside Ginza Tsutaya Bookstore)
Enter: Free reservation: Please make a reservation from the URL below before visiting.
https://airrsv.net/theclub/calendar
Contact: info@theclub.tokyo
Introduction site: https://store.tsite.jp/ginza/event/art/18438-1753210129.html
In consideration of the safety of our customers, we will open by reservation so that you can enjoy the work with peace of mind. Therefore, we ask for the following cooperation. In addition, the staff will thoroughly wash and disinfect, wear masks, and manage their physical condition, and are waiting for your visit. Thank you for your understanding.
・ Please refrain from customers who have symptoms such as fever and cough.
・ Please cooperate in wearing a mask when you come to the hall.
・ Please note that we will refrain from visiting the corridor without a reservation.
・ THE CLUB
Under careful curation, we will hold exhibitions that transcend time and fields, centered on contemporary artists who have few opportunities to visit Japan.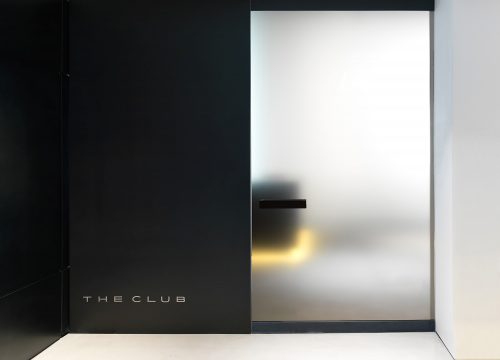 Address: 10-1, Ginza 6-chome, Chuo-ku, Tokyo 104-0061 GINZA SIX 6F Ginza Tsutaya Bookstore Inquiries: info@theclub.tokyo
Business hours: 12: 00-19: 00
URL: http://theclub.tokyo/
Instagram: theclub.tokyo
·store information
Ginza Tsutaya Bookstore Address: 6-10-1, Ginza, Chuo-ku, Tokyo 104-0061 GINZA SIX 6F
Phone number: 03-3575-7755
Business hours: Please check the website.
Homepage: https://store.tsite.jp/ginza/
Facebook: https://www.facebook.com/GINZA.TSUTAYABOOKS/?ref=bookmarks
Twitter: https://twitter.com/GINZA_TSUTAY
Instagram: https://www.instagram.com/ginza_tsutayabooks/
CCC Art Lab Co., Ltd. Press Release List
https://prtimes.jp/main/html/searchrlp/company_id/58854