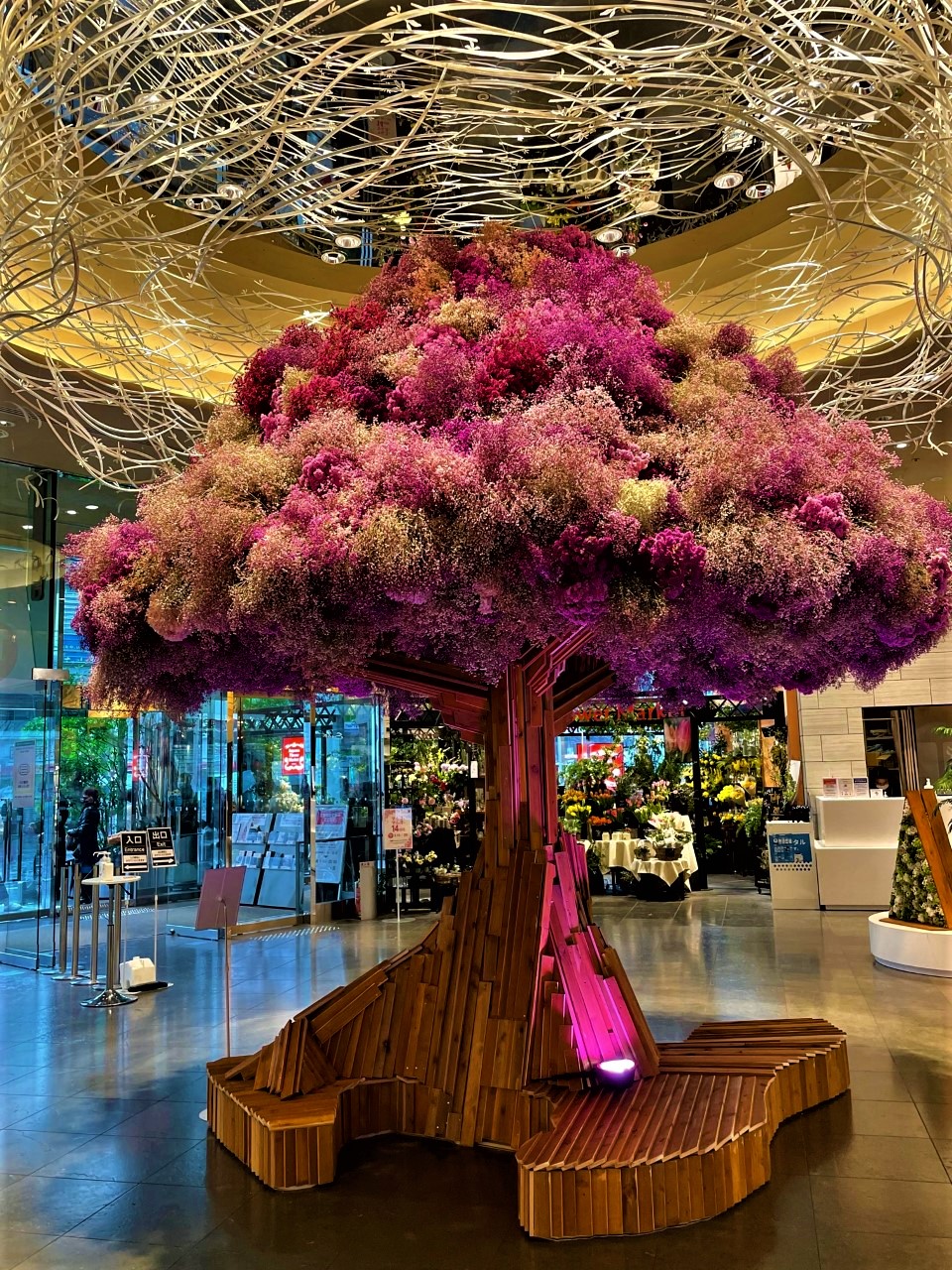 Yurakucho Marui is developing a SAKURA-style photo spot that utilizes flowers that were scheduled to be discarded as a symbol of the spring campaign "SAKURA Happiness".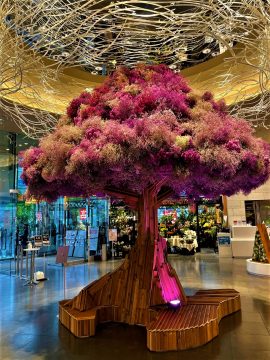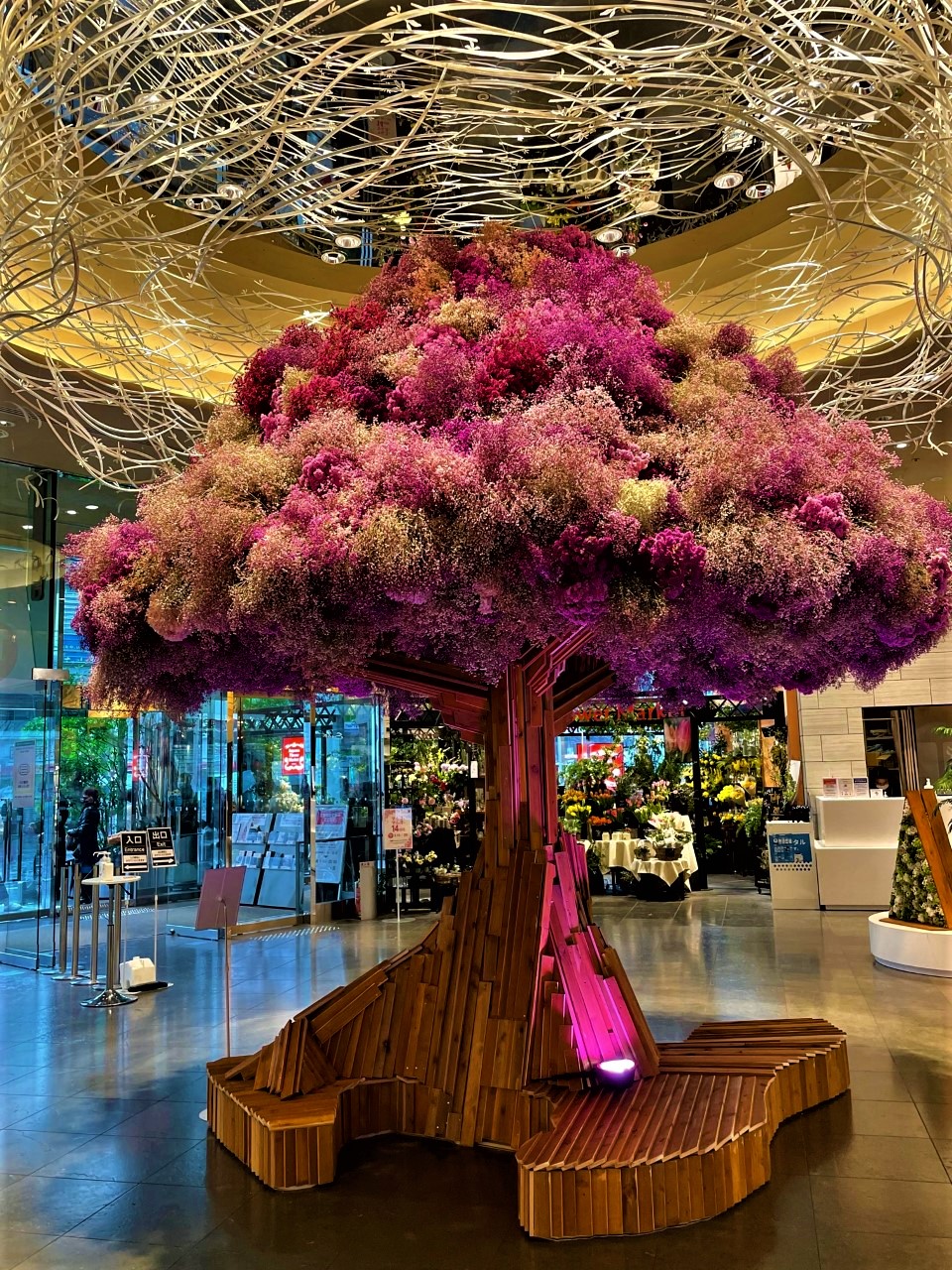 ---
---
■ About the "SAKURA Happiness" photo spot <br /> In connection with the "SAKURA Happiness" campaign, we hope that customers who are disappointed with the self-restraint of cherry blossom viewing will feel a little cheerful. A SAKURA-style photo spot is available at the entrance on the 1st floor.
The photo spot, which has the image of a cherry tree, can be taken not only from the front but also from various angles of 360 °. You can also feel the "cherry blossom viewing feeling" by sitting on the flat part of the trunk and looking up at the flowers. It is a healing space where you can feel the original gentle warmth of flowers along with the faint scent of flowers. Please take this opportunity to feel the arrival of spring in Yurakucho Marui.
▼ Click here for details on "SAKURA Happiness"
https://www.0101.co.jp/sakura-happiness/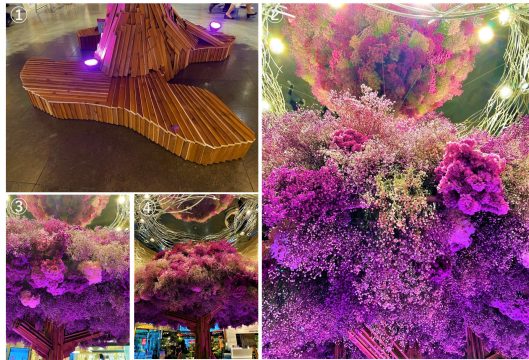 ① You can hang the trunk part with a space ② If you look directly above, you can see the overwhelming scenery such as "gypsophila" ③ ④ Various flower atmospheres depending on the place and angle you see * The photo may differ from the actual color.
■ About the materials used <br /> For the flower part of the photo spot, we used "Kasumi grass" that was planned to be discarded, and for the trunk part of the tree, we reused the materials that were previously used for decoration in the hall. ..
Due to the postponement and cancellation of various events and concerts caused by the Corona disaster, and the shelving and simplification of ceremonies such as weddings and funerals, the demand for commercial flowers has diminished and many flowers are discarded unused. Unfortunately, by reusing the flowers that were scheduled to be discarded, I hoped that the flowers that were originally supposed to be unveiled in front of many people could be spotted, which led to this photo spot production.
■ Outline of the event [Venue] Yurakucho Marui 1F Entrance [Date and time] From now on until April 11 (Sun) [Time] 11: 00-20: 00
* Business hours are subject to change.
▼ Yurakucho Marui
https://www.0101.co.jp/086/
* Business hours are subject to change. Please check the above HP for the latest information
▼ Marui
https://www.0101.co.jp/