Ginza Tsutaya Bookstore (GINZA SIX 6F, Chuo-ku, Tokyo) is an exhibition of works inspired by the statue of Kofukuji by Ichigo Ueji, an artist who thoroughly pursues reality and builds "portraits". "Ichigo Works Exhibition" will be held from May 12th (Wednesday) to May 31st, 2021 (Monday).
* If there is a change in the content of the leave request from the national or local government in the future, the period of this exhibition may change accordingly. Please note that any changes will be announced on the Ginza Tsutaya Bookstore website, official SNS, etc.
·Overview
Ginza Tsutaya Bookstore is a bookstore with the theme of art and Japanese culture. Until now, we have taken up Buddhist statue works by contemporary Buddhist masters as Buddhist art that has a great influence not only on contemporary art but also on Japanese culture.
This time, I would like to introduce the work of the artist, Ichigo Ueji, as a contemporary art that gives a strong impression of Japanese culture. This work, which was created based on the Buddha statue housed in Kofukuji Temple in Nara, was reconstructed in modern times by the artist's thorough observation and passion. Its freshness goes beyond the real world and makes you feel uncomfortable. Since winning the semi-grand prix at SICF16 in 2015, his work exhibited at art fairs in Japan and abroad has continued to make a strong impression on viewers.
---
---
We hope that you will feel the "overlap" and "difference" between contemporary art and Japanese culture through his work.
・Artist statement
The work exhibited this time is based on the Buddha statue enshrined at Kofukuji Temple in Nara Prefecture.
Horsehair is used for the hair of each statue, and the four heavenly kings tie their hair in the same way as they actually tie Japanese hair. Evil demons are also permed like real humans. In addition, the characteristic facial expressions of each image were created in detail by observing one's face with a mirror and checking the position and movement of each muscle.
The reality that is cultivated from such a lot of ingenuity and insistence is the core of my work. There is a strong commitment to every part, including one wrinkle, one pore, and one hair.
I hope you can feel all the energy of the sculpture that became the model, the artist who made it, and the person who made this work inspired by it.
-Kamiji Ichigo
・ Artist profile
Ichitaka KAMIJI
Born in Osaka in 1992
2011 Entered Kyoto University of Education, Faculty of Education, Art Area
Graduated from the same university in 2015
Award
2015 SICF16 Semi-Grand Prix
Solo exhibition
2015 "re: male" (Kyoto Gallery Knowledge)
2018 "Realism of Sculpture A Reek of Horniness" Tokyo, Minna no Gallery
2019 "Realism of Sculpture The Place of Holiness" Tokyo A / D Gallery
2019 "Realism of Sculpture A Reflection of Self" Tokyo Qing Art Space
2020 "Realism of Sculpture" HOLE IN THE WALL ・ Tokyo
・ Event details
"Exhibition of works by Tsuyoshi Kamiji"
Exhibitor: Ichitaka Kamiji
Venue: Ginza Tsutaya Bookstore Art Edition Pre-Sales Session: May 12th (Wednesday) -May 31st (Monday), 2021
* Please check the store website for the time. Organizer: Ginza Tsutaya Bookstore Contact: Tel 03-3575-7755 (during business hours) /info.ginza@ccc.co.jp
Special page: https://manage.store.tsite.jp/ginza/blog/art/19869-1244570430.html
<About sales>
Ginza Tsutaya Bookstore Store / Online Store (OIL by Bijutsu Techo) will be on sale from 10:30 on May 12 (Wednesday)
·store information
Ginza Tsutaya Bookstore
We propose "living with art" by connecting art, Japaneseization and living through books.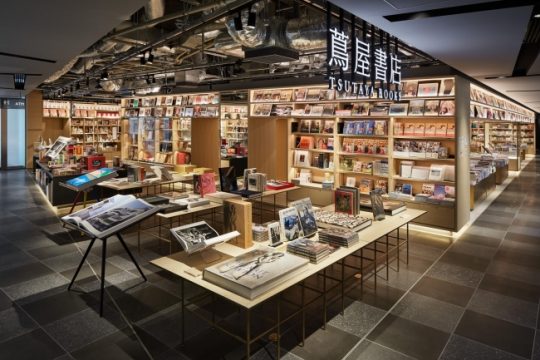 Address: 6-10-1, Ginza, Chuo-ku, Tokyo 104-0061 GINZA SIX 6F
Phone number: 03-3575-7755
Business hours: Please check the store homepage.
Homepage: https://store.tsite.jp/ginza/
Facebook: https://www.facebook.com/GINZA.TSUTAYABOOKS/?ref=bookmarks
Twitter: https://twitter.com/GINZA_TSUTAYA
Instagram:https://www.instagram.com/ginza_tsutayabooks/