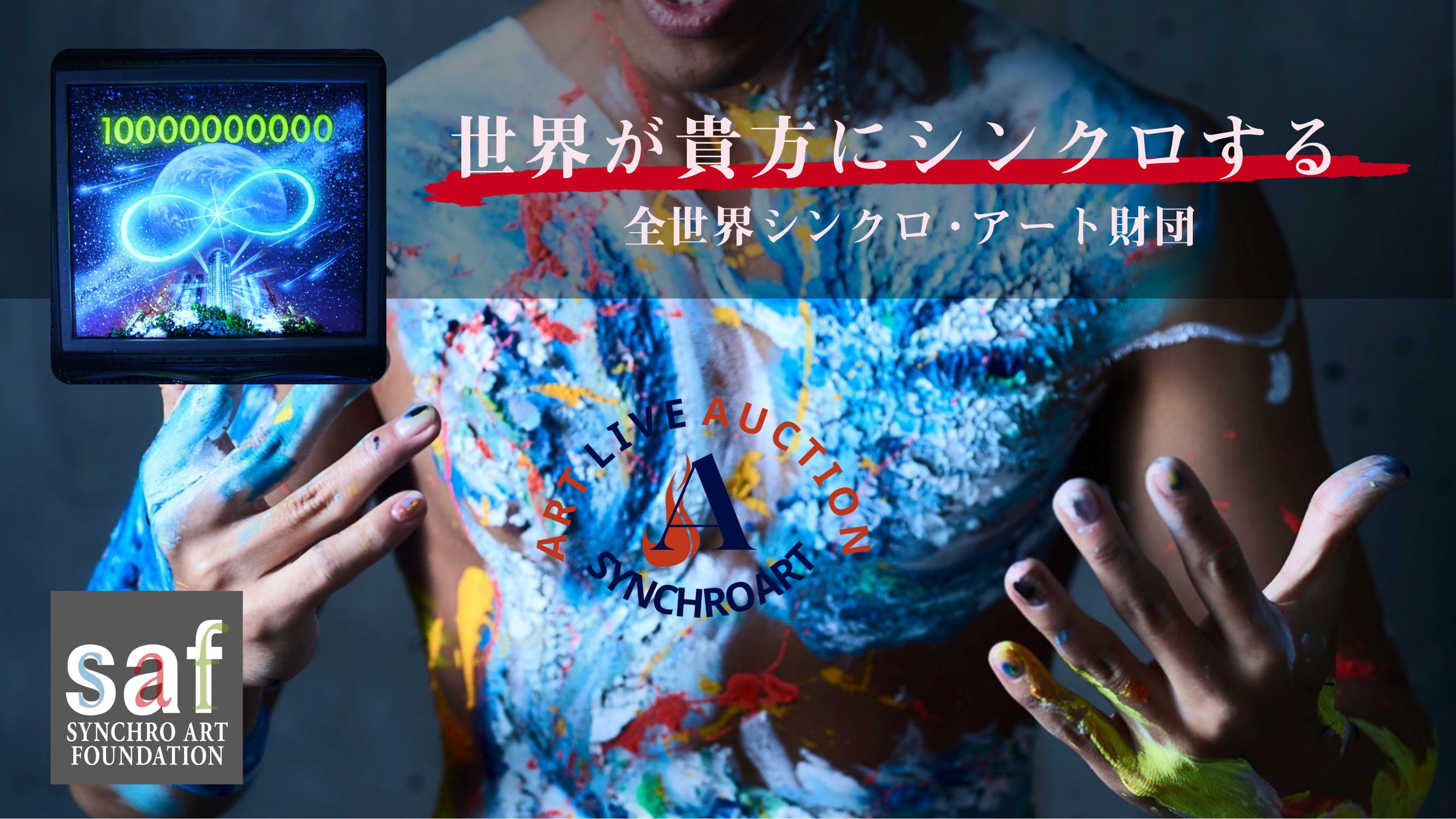 ~ "Synchro Art Ginza Store" that brings together the techniques of craftsmen from all over Japan There are many art events held online and in real life with no admission fee / no entry fee! ~
The Global Synchro Art Foundation (hereinafter referred to as the "Synchro Art Foundation") opens up difficult times with the power of art.
6-9-14 Ginza, Chuo-ku, Tokyo Hoen Building 1F Roadside store
Business hours: 12:00 to 20:00 every day * Business hours may be changed in a hurry due to a state of emergency. For more information, please contact us by LINE or phone.
HP: https://synchroart.or.jp/
LINE: https://lin.ee/fS2Z69O
Phone number: 03-6206-4614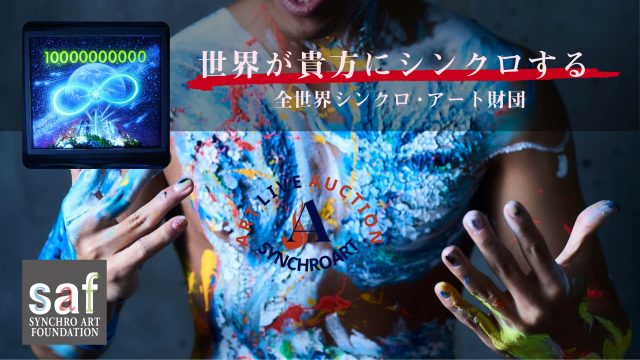 ・ Exhibition of works that bring together the techniques of craftsmen from all over Japan "Synchro Art Ginza Store" Directly operated by artists, various artists are present on a daily basis
"Synchro Art Ginza Store" is a miracle roadside store operated directly by the artist himself.
Although there is no admission fee or participation fee, we hold many art events in real life and online, and deliver new stimuli to everyone every day. This is possible because the artist runs it directly and the artist is in the hall on a daily basis.
This "Synchro Art Ginza Store" is an art gallery where visitors can play a leading role throughout the event.
For those who are familiar with art, those who have been familiar with art, and those who are interested but do not know how to look at it, I hope that it will be a chance to learn new ways to enjoy art. I will. We will welcome you with various arts that are unique and have a collection of craftsmanship.
There are the following art projects for that purpose, some of which are announced in advance and some of which are suddenly performed when the artist is in the hall, so it is a real pleasure to be able to enjoy the live feeling of the place. Your concept of art may change drastically, and you may feel the depth of art.
---
---
<Art planning>
・ Custom-made art production ・ Participatory art events ・ Art live auctions, etc.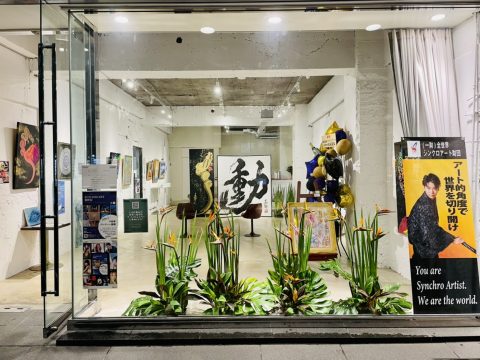 At the Synchro Art Foundation, the power of art synchronizes the dreams and hopes that everyone has with the people and environment that surround them, creating a world surrounded by dreams and hopes that are beyond imagination and smiles. With that in mind, I planned this exhibition.
Art has the power to foster imagination and lead to a more attractive future.
This "Synchro Art Ginza store" brings together the techniques of craftsmen from all over Japan.
Surprisingly, Japanese technology and culture have had a great influence on the world in history. Especially in art history, it has a shocking influence on European art history, and many products and services are produced all over the world from that art history.
The power to create the future is art.
We, the Synchro Art Foundation, will open up the world from an artistic angle with the thoughts and works of the artists.
・ Break away from "artists can't make money". Income increased from poor condition and moved to Ginza store
In Japan, where general art education is scarce, there is an unacceptable soil for individuality. Also, in the midst of various consumer activities, it is often said that art is not necessary for daily life, and combined with the recent recession, the phenomenon of "art cannot be sold" and "artists cannot earn". Was happening.
Artists who want to throw a stone in such a world stood up, and we established the Synchro Art Foundation.
At the Synchro Art Foundation, not only artists but also art collectors play a leading role in business development.
We have adopted a policy of increasing the value of art by increasing the value of art collectors and visitors, rather than just increasing the value of art.
Art isn't just for the artists who make it. How the person who bought the art (art collector) feels when he sees the art, how his family, friends, and various visitors feel when he sees the art as a part of his life, and it is inherited. There are various stories through the art, such as handing it over to other people.
Even the story after the art has passed is important, and that is what leads to the value of art in posterity.
Along with that desire, as a result of activities based on the idea of "I want to make" artists "top the income ranking by occupation", as a result, ・ The highest sales in Japan in a single gallery (2018-2019)
・ Recorded annual salary of over 25 million yen for Foundation participating artists (2018-2019)
have become.
Furthermore, this Synchro Art Exhibition was very well received, and it will be permanently opened as the Synchro Art Ginza store.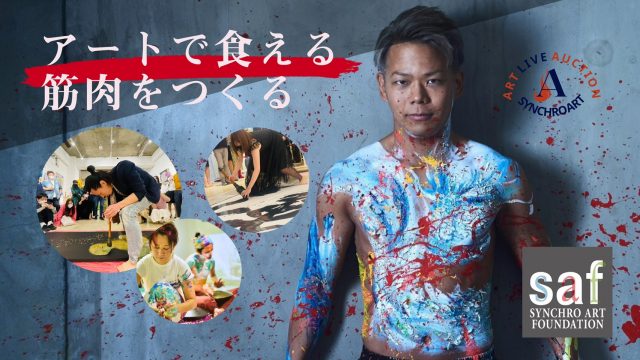 ・ Participatory gallery "Synchro Art Ginza store" plan contents, how to enjoy
<Made to order art production>
Only one in the world, your own art will be colored by unique artists.
We will have a free trial session of art session. We will collide your world with the world of the artist and turn the image that came down into art.
If you become a member of the Synchro Art Foundation, you will receive a free drawing of the completed art.
Please experience the art that expresses your own life.
<Participatory art event>
We hold many art events, both real and online, by the artists in the hall.
We will create a creative space in the city of Ginza, where Japan's highest peak "finished products" are lined up.
The live feeling that the artist creates with all his soul in front of him is tremendous, and it can only be conveyed by the person who sees it directly.
Please experience a variety of valuable art events such as oil paintings, calligraphy, sculptures, dances, and swords.
Many events are held in which children and people with disabilities play a leading role. We are also actively engaged in CSR activities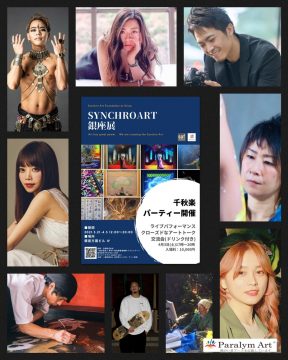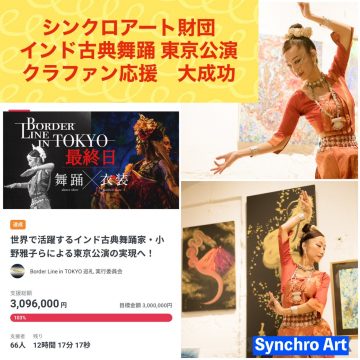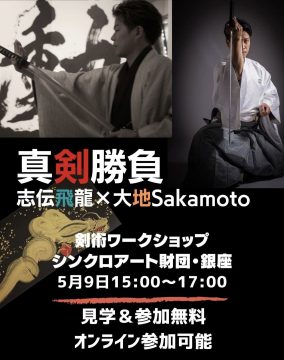 <Art Live Auction>
By making a successful bid at the moment when art is born, you can get the works of artists who have already been evaluated faster, cheaper and fresher than anywhere else.
"Tsukiji Market in the Art World"
Don't overlook the first collector privilege, where you can make a profit even if you sell it the moment you own it.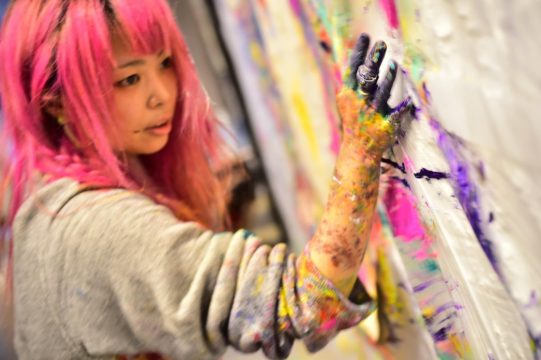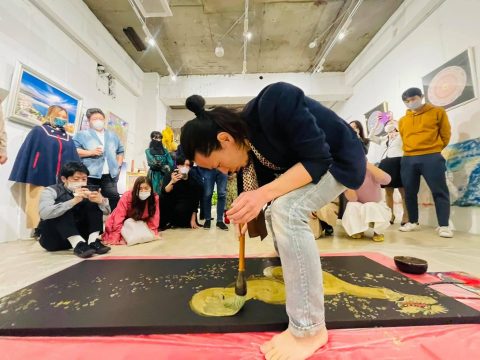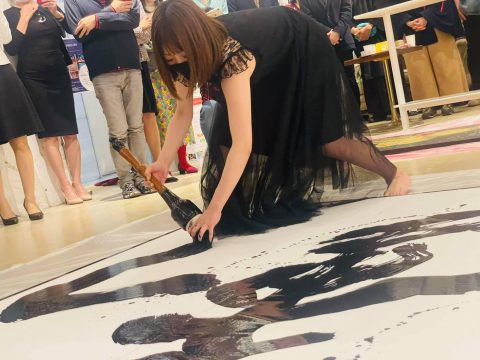 ・ Experience the explosive power of art! !!
"Art power" is not "good at drawing" or "good at singing", but "power to impress".
Impressive power is an important power for both artists and non-artists, and is directly linked to "influence." I would like you to enhance your emotions and enrich your life in this live art space.
We also hold art study sessions and explain why the world's top business owners like art.
"The explosive way of raising the value of art, such as a 10-yen work becoming 1 billion yen, can be used as it is for raising the value of individuals and companies." I will also explain the viewpoint.
Please come to the Synchro Art Ginza store, a miracle space where you can enjoy, learn, enrich, and increase your unique friends.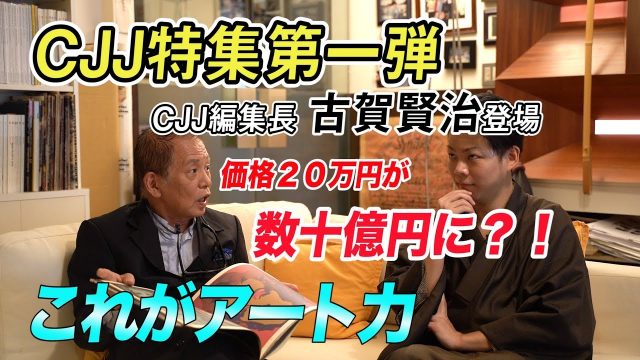 ・ Reliable visitors with the introduction of Air Future, which reduces the risk of infection
Synchro Art Ginza store has introduced Ion Cluster Air Future as a countermeasure against indoor infection in order to reduce the risk of infection. Please come to the store with confidence.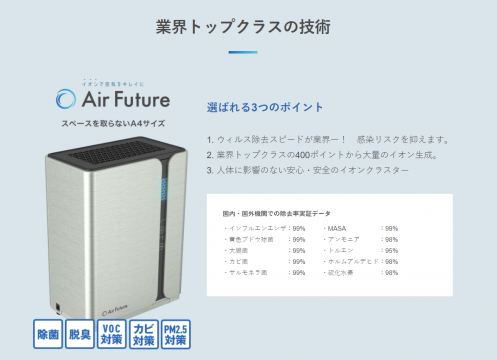 [Synchro Art Ginza Store]
6-9-14 Ginza, Chuo-ku, Tokyo Roadside store Business hours: 12:00 to 20:00 every day * Business hours may change in a hurry due to a state of emergency. For more information, please contact us by LINE or phone.
HP: https://synchroart.or.jp/
LINE: https://lin.ee/fS2Z69O
Phone number: 03-6206-4614