We have started the "Takeaway Menu"!
Enjoy the taste of Ginza / Wako Annex Tea Salon at home.
We have started the "Takeaway Menu"!
---
---
The Wako Main Building, known for its clock tower in Ginza, and the "Wako Annex" that stands alongside it.
We have a wide variety of "food" that are particular about the high quality unique to Wako, and the attractive lineup is full of seasonal ingredients using seasonal ingredients. The basement is a gourmet salon with Japanese and Western tastes, the first floor is a cake and chocolate shop where cakes and chocolates made in the atelier of Ginza 4-chome are lined up, and the second floor is a great location overlooking the city of Ginza and the sunlight It is a tea salon for adults who serves desserts and light meals in a calm shop.
We are pleased to announce the launch of the "Takeaway Menu" where you can enjoy the popular menu of the tea salon on the 2nd floor at home!
On the morning of the day, the chef's commitment is packed everywhere, such as not only offering freshly prepared dishes, but also delicious even if you reheat the items you brought back, and the menu is made through careful preparation like the tea salon menu. I have.
For those who have more opportunities to eat at home as the new lifestyle continues.
For those who do not have time to eat slowly but are looking for a full-fledged taste of the restaurant.
For those with small children (Wako's tea salon does not allow preschoolers to enter).
We want everyone to know the taste of Wako in the wake of the tea salon's "take-out menu," and in the future, we plan to introduce new chef recommendations, reprints of popular menus, and take-out limited items. Please look forward to it.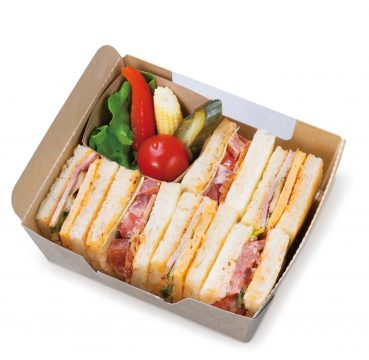 Toast sandwich ¥ 1,296 including tax
Homemade omelet, sautéed king trumpet mushrooms, fresh tomatoes, etc. were sandwiched between loin ham. With a bite, you can enjoy the harmony of exquisite taste.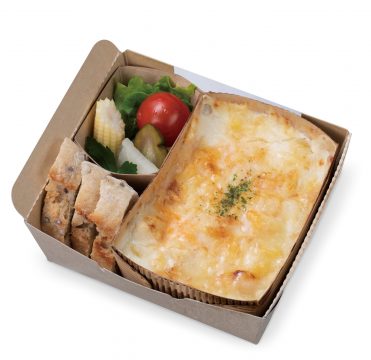 Gratin tax included ¥ 1,296
"Gratin" is one of the long-selling menus. It looks small, but it's actually the same amount as we offer in the store. It is an elaborate and self-confident work made with exactly the same preparation as the tea salon gratin.
Caprese salad tax included ¥ 540
Colorful tomatoes, mozzarella cheese, basil, etc. are beautifully packed. You will surely be satisfied not only with lunch, but also with it as a snack for sake.
● Stores handling 〒104-0061 4-4-8 Ginza, Chuo-ku, Tokyo
Wako Annex 1st floor Cake & Chocolate Shop (03) 3562-5010 (Chocolate direct)
◎ The sales location is subject to change.
Wako homepage https://www.wako.co.jp/