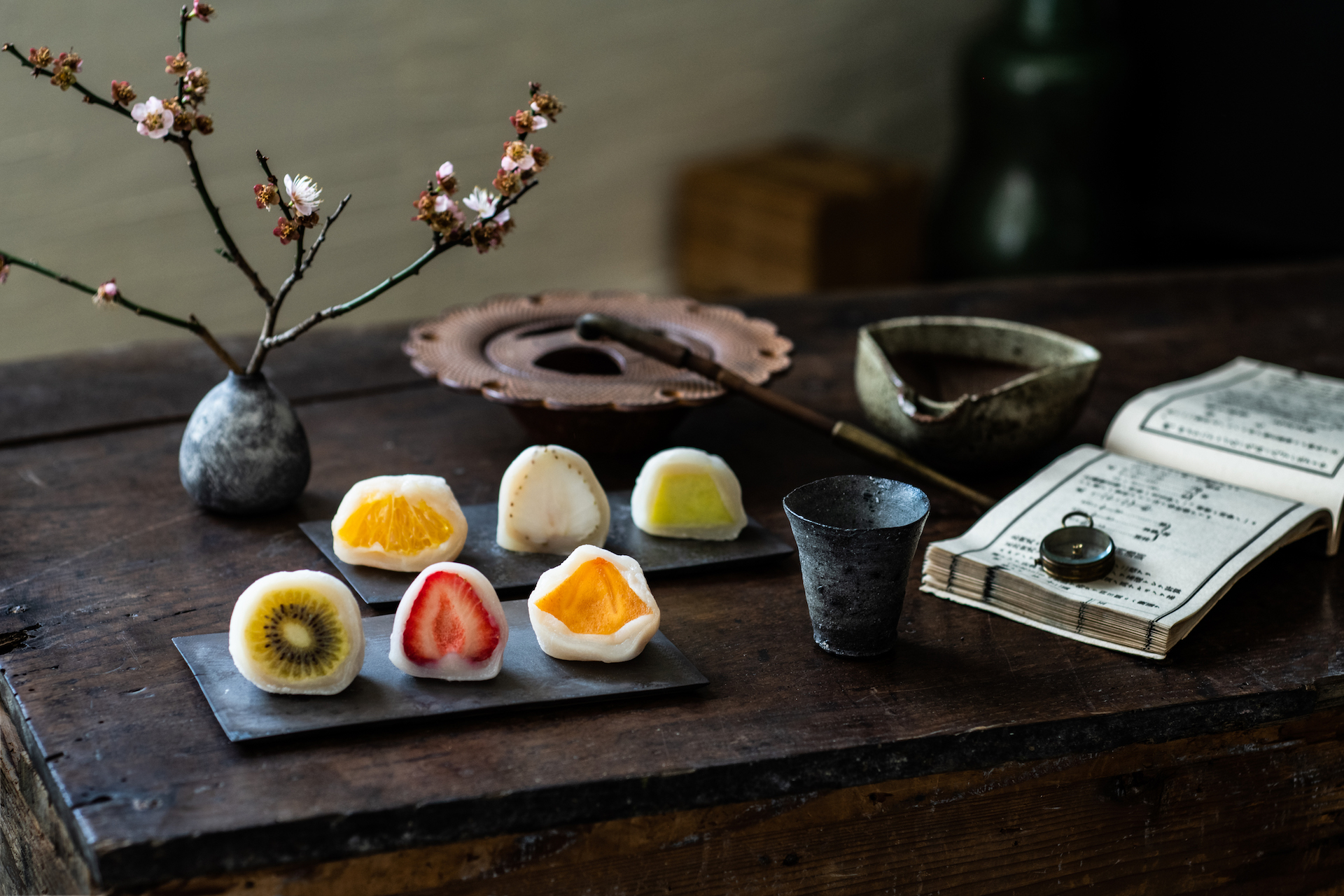 On June 5, 2021, a new store of Kakuoyama Fruit Daifuku Bensaiten opened in GINZA SIX.
Since opening its first store in 2019, Benzaiten is a fruit Daifuku specialty store that now has more than 50 stores nationwide.
This time, we have opened a new store in "Ginza", a city of culture, art and fashion.
We regard Fruit Daifuku as an art work and express a space where you can relax and appreciate the art.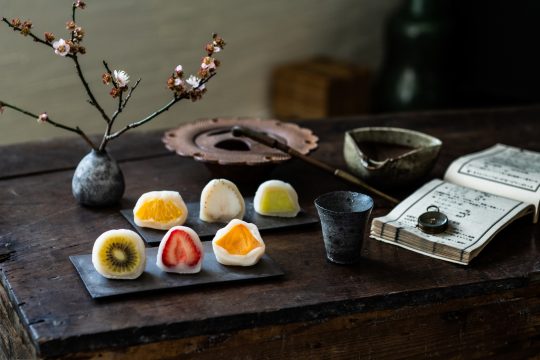 Kakuoyama Fruit Daifuku Bensaiten
"Kakuoyama Fruit Daifuku Bensaiten" opened on October 18, 1945 in the historic land of Nagoya Kakuoyama.
We aim to create Japanese sweets that can be enjoyed by people of all ages, places, and men and women of all ages.
At Benzaiten, seasonal fruits are sent directly from the market every morning, and more than 10 kinds of fruit Daifuku are always available at stores. In addition, many of our products use whole fruits.
Daifuku is the protagonist of fresh fruits. In order to maximize the original taste of the fruit, we are particular about the golden ratio of thin bean paste and thin skin, and with a low-sweetness white bean paste that makes the best use of the taste of the material and an elegant fertilizer using high-grade habutae powder, one every day. I'm wrapping one in my hand.
---
---
<Limited product> * Price varies depending on size and market conditions.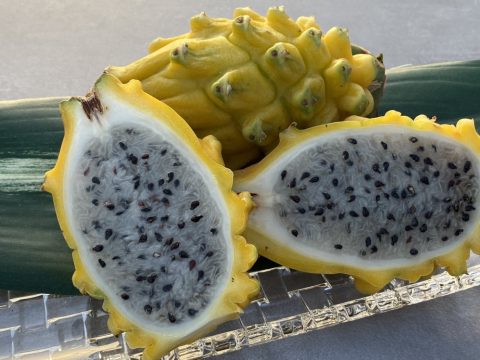 Kirinka (Yellow Pitaya)
New product this summer. It is a member of the dragon fruit and uses yellow dragon fruit from Colombia.
It is a fruit with plenty of freshness.
950 yen (tax included)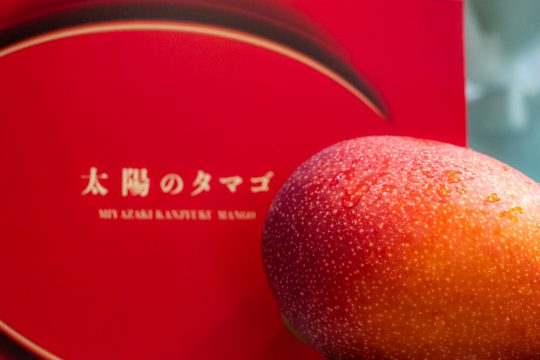 Sun egg
Ripe mango from Miyazaki prefecture. Its quality is said to be the highest peak.
Not only is it rare, it has a high sugar content and a fine texture, and it has a smooth taste.
1,500 yen (tax included)
<List of some other products> * Prices vary depending on size and market conditions.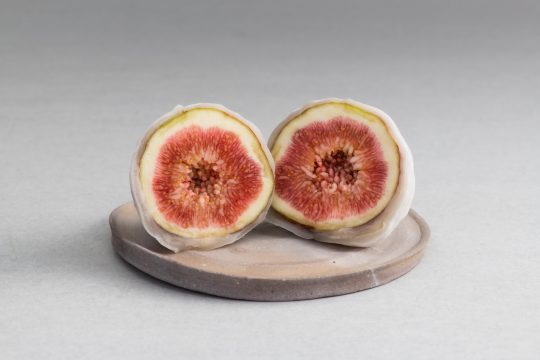 fig
Summer-Autumn sales
The most popular Daifuku in our shop. The sweet taste and unique taste are loved by many customers.
1,000 yen (tax included)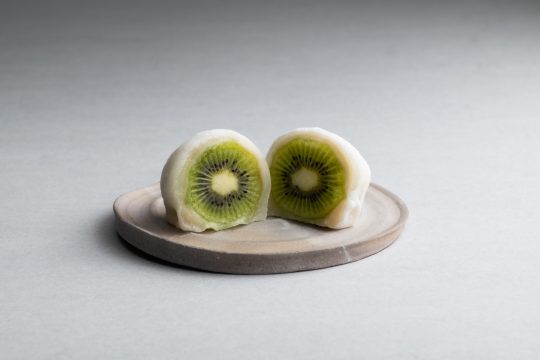 Kiwi
Year-round sale
It is a popular product with a refreshing sweet and sour taste.
It is a delicious fruit that is rich in vitamin C and is good for the body.
650 yen (tax included)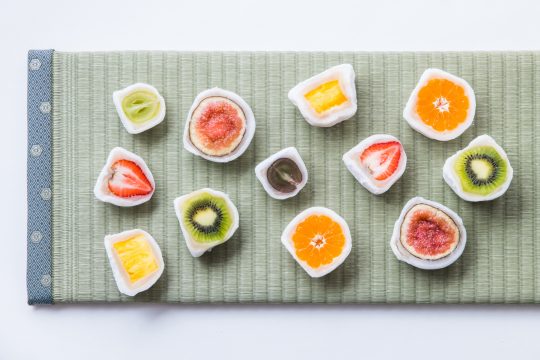 <Store information>
Kakuoyama Fruit Daifuku Bensaiten GINZA SIX store
6-10-1, Ginza, Chuo-ku, Tokyo B 2nd floor
Tel. 03-6804-3382
Business hours (as of 6/5) 11: 00-19: 00 (closed as soon as sold out)
<Future open information>
From June 9th
Iwataya Fukuoka store
2-5-35 Tenjin, Chuo-ku, Fukuoka City, Fukuoka Prefecture
From June 10th
Meieki West Exit
5-17 Tsubaki-cho, Nakamura-ku, Nagoya-shi, Aichi
Tel. 052-451-8977
From July 10th
Tezukayama store
1-3-33 Tezukayamahigashi, Sumiyoshi-ku, Osaka-shi, Osaka
From July 11th
Nihonbashi Coredo Muromachi store
2-2-1 Nihonbashi Muromachi, Chuo-ku, Tokyo 1st floor
Tel. 03-6804-2226
Late august
Kamakura store
1-4-18 Komachi, Kamakura City, Kanagawa Prefecture
<Official website and Instagram>
Website: https://benzaiten-daifuku.jp/
Instagram: https://www.instagram.com/benzaiten.daifuku/