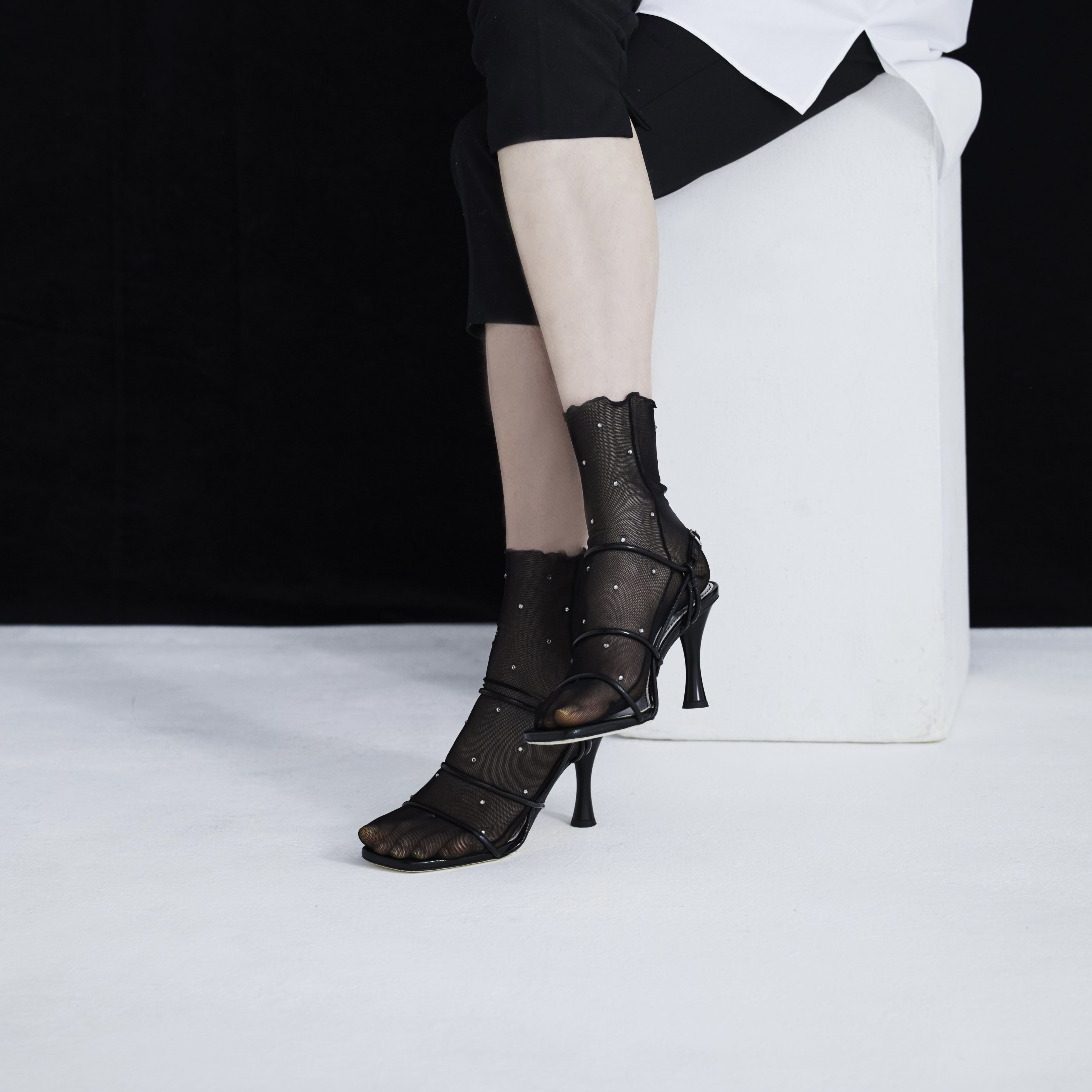 Tabio Co., Ltd. operates and develops socks specialty stores such as "Tabio", "Tabio", and "Tabio MEN" nationwide, and plans and sells socks that combine delicate comfort and design unique to Made in Japan. The company will reopen "Tabio Japan GINZA SIX Store" as the flagship store of the Tabio brand on Friday, June 11, 2021.
[About the Tabio brand]
"Tabio" is a sock that targets sophisticated working adult women and develops Japan-quality legwear (socks) backed by reliable materials and craftsmanship in highly sensitive commercial facilities and department stores. It is a specialty store format. At Tabio Japan GINZA SIX, the flagship store of the Tabio brand, we are also focusing on proposing men's products with the theme of "man's culture."
By reopening the Tabio brand flagship store "Tabio Japan GINZA SIX Store", we will expand the recognition of the "Tabio" brand to a wider range of customers and further improve the brand value.
---
---
[Points of renewal]
<Introduction of the first projection mapping in Tabio>
At "Tabio Japan GINZA SIX store". At the time of this renewal, we will introduce an interactive floor projection mapping "DISCOVER GARDEN" with the theme of "seasonal nature". You can experience the seasonal scenery digitally at the store.
<Pre-sale of flagship store limited products>
As a Tabio brand flagship store limited product, sewn tulle x rhinestone crew (4,400 yen including tax) with rhinestones and sewn faux leather x tulle crew (2,970 yen including tax) with edgy material switching Will be sold in advance.
At the time of opening, customers who purchase over 3,000 yen including tax will receive a Dorayaki branded with the original brand of "Kobikicho Yoshiya" (finished as soon as it runs out).
[Store overview]
・ Store name: Tabio Japan GINZA SIX store
・ Location: 6-10-1, Ginza, Chuo-ku, Tokyo GINZA SIX 4F
・ Phone number: 03-6263-9700
・ Store area: 27 tsubo
・ Business hours: 10: 30-20: 30 (Weekdays / Saturdays, Sundays, and holidays * 11: 00-19: 00 for the time being)
* Business hours may change in a hurry.
* Please check the GINZA SIX official website for the latest business hours.
GINZA SIX Official Homepage: https://ginza6.tokyo/
・ Products: Ladies, Men's, Tabio Sports, Leg Labo
[Tabio Co., Ltd. (TSE Second Section Securities Code: 2668)]
Since its founding in 1968, Tabio Co., Ltd. has been pursuing "a second skin" that makes you forget that you are wearing socks for more than 50 years. In order to make socks that are delicate and comfortable to wear, the products are carefully knitted one by one by Japanese craftsmen who have many years of experience and skills. Currently, there are 255 sock specialty stores (as of the end of May 2021) such as "Tabio", "Tabio", and "Tabio MEN" all over Japan.
In addition, we are developing stores named "Tabio" in Paris, London, etc., and the comfort and design of Made in Japan are highly evaluated in Paris, the home of fashion.
〇 Business content
Planning / wholesale / retail of socks, development of directly managed stores (tabio / tabio / tabioom), development of franchise chains (tabio)
Homepage: https://tabio.com/jp/