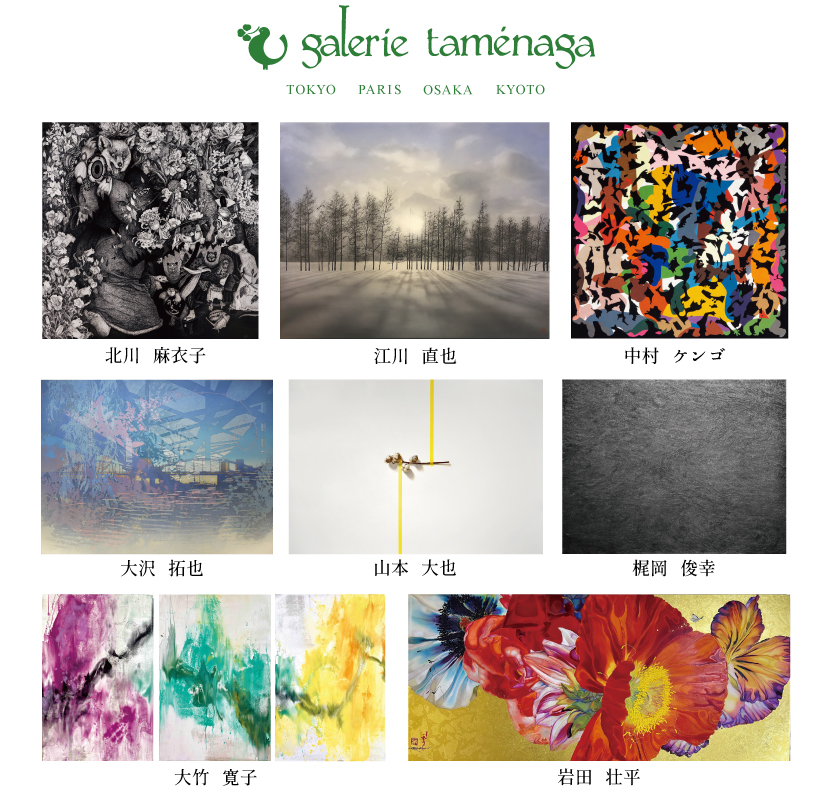 This time at Galerie Taménaga Tokyo store
From July 10th (Sat) to August 15th (Sun), we will hold the "Japanese Eight People Exhibition that Fascinates Paris".
[Writer's corridor]
・ Saturday, July 10th, Takuya Osawa, Toshiyuki Kajioka, Maiko Kitagawa, Daiya Yamamoto
・ July 11th (Sun) Sohei Iwata, Naoya Egawa, Hiroko Otake, Kengo Nakamura
---
---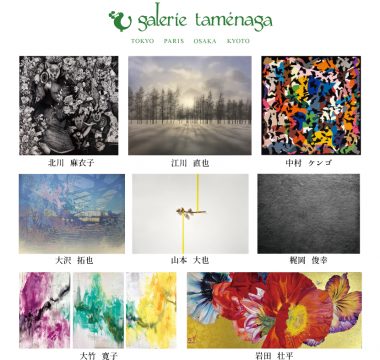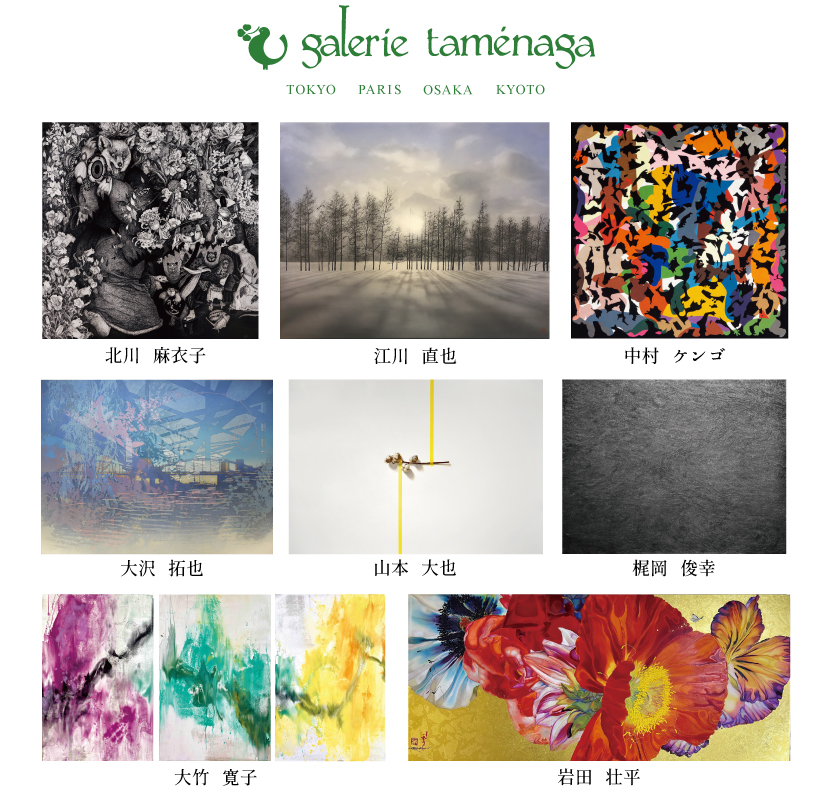 greeting
Last year, which was the first time, it is necessary to introduce contemporary Japanese writers who participate in'Nouvel Horizon Japon'(a new era exhibition in Japan) held at the Paris store every year in their home country of Japan. It was an exhibition that I felt. The exhibition in Paris has already counted five times, and it continues to be supported by the enthusiastic eyes of many art lovers who visit Paris every year, including Parisians and Parisienne, but the "Japanese Artist Exhibition" in Tokyo is also in the Paris store. Similarly, it was held for the second time because it was very well received.
Even though the world is in the midst of corona, I feel that my passion for art tends to increase rather than diminish. The eight writers may be exploring their respective arts, making a clear distinction from the current chaotic world as if they were living in the world they envision. If you think that it is crowded with dry and mysterious animals, it is a landscape where dignified tranquility spreads, and if you think that the glossy modern elegant flowers are in full bloom, you will be sucked into a different dimension of jet-black mystery. Each depicts a variety of worlds with their own feelings.
In this exhibition, about 40 creative and diverse works will be exhibited. We hope you will take this opportunity to enjoy it.
Kiyotsugu Akinaga
Outline of the exhibition [Japanese eight-person exhibition that fascinates Paris]
Date: July 10th (Sat) -August 15th (Sun), 2021
Venue: For Galerie
7-5-4 Ginza, Chuo-ku, Tokyo TEL: 03-3573-5368
Hours: Mon-Sat 11: 00-19: 00 Sundays and public holidays 11: 00-17: 00
* Open until 19:00 on July 11th (Sun) only
web page:
https://www.tamenaga.com/event-detail/49275/ A Japanese eight-person exhibition that fascinates Paris
[Writer's corridor]
・ Saturday, July 10th, Takuya Osawa, Toshiyuki Kajioka, Maiko Kitagawa, Daiya Yamamoto
・ July 11th (Sun) Sohei Iwata, Naoya Egawa, Hiroko Otake, Kengo Nakamura