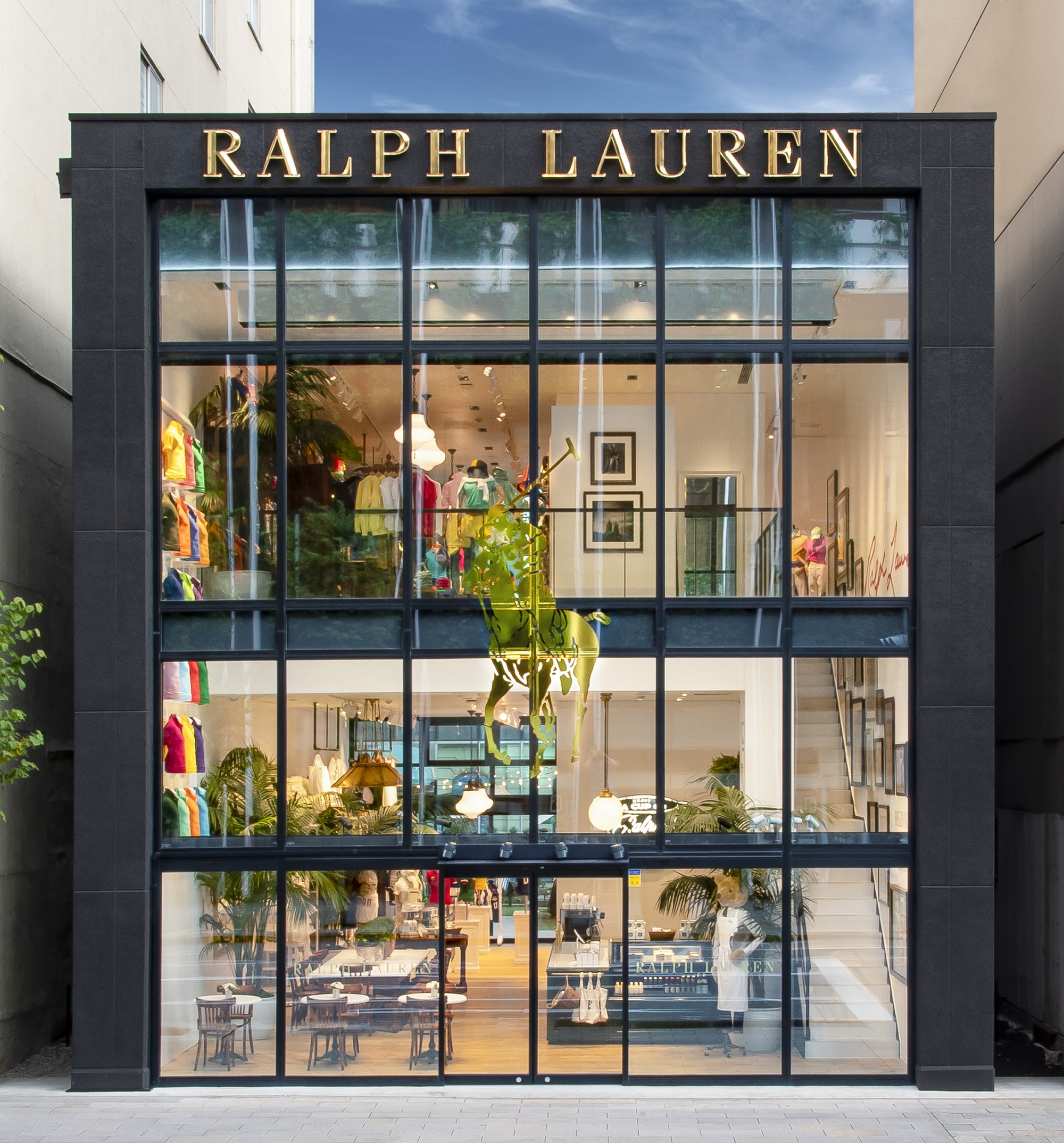 There is also a new style of Ralph's coffee that you can enjoy in the garden that appeared in the center of Ginza. "Ralph Lauren Ginza" Grand Opening on Friday, July 2, 2021
Ralph Lauren will open a limited-time concept store "Ralph Lauren Ginza" on July 2, 2021 (Friday) on Ginza Chuo-dori, one of Japan's leading main streets.
Located on Ginza's Chuo-dori, a mix of Japanese tradition and cutting-edge trends, the new two-story concept store has a simple and sophisticated interior that suits its contemporary location, yet Ralph Lauren has been around the world. It is a space where you can feel the roots and history of the brand by collecting the essence of the brand's identity and world view that have been created and transmitted.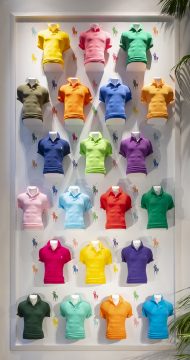 ---
---
On the 1st floor, we have a wide lineup from the latest collection to the concept booth of polo shirts, which is an eternal icon. An on-demand customization service "CYO Custom Shop" that allows you to customize only one original item in the world will be permanently installed, and a Ginza limited design print that will be available only at this store will also appear. There is also Ralph's Coffee with a luxurious garden that is open and bright, and you can enjoy coffee and exclusive drinks under the iconic umbrellas with branded colors.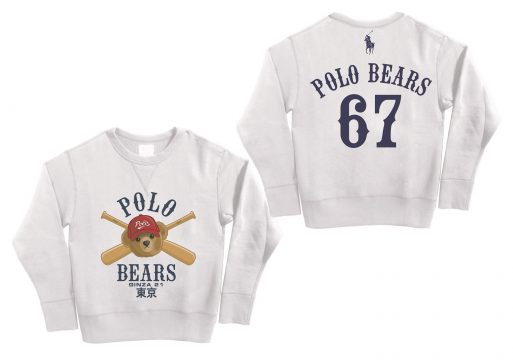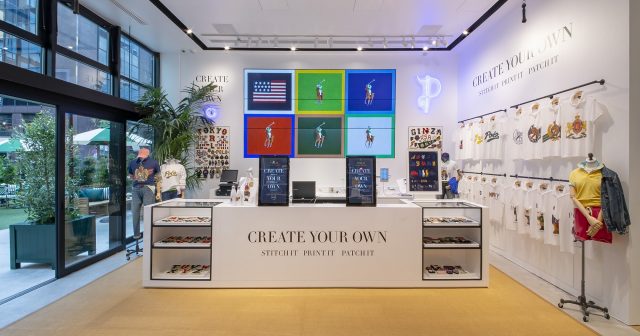 Ralph Lauren's passion for design and his passion for fashion are depicted on the stairs leading to the second floor, and valuable photographs that express the history from its founding in 1967 to the present are displayed along with artwork. .. The entire wall is expressed as a timeline that allows you to look back on the brand history of more than 50 years. In addition to the sales area where the brand's world view is condensed, there is a special distribution area on the 2nd floor for the new concept "RL NEWS STATION" that distributes new content every month. ..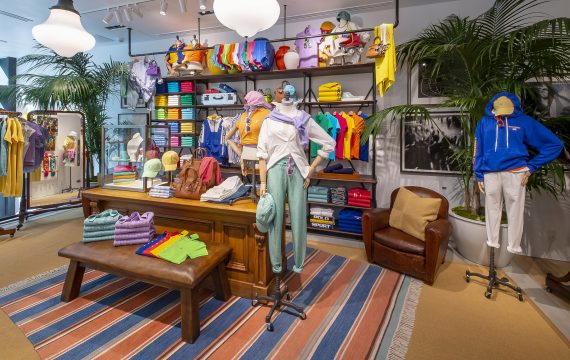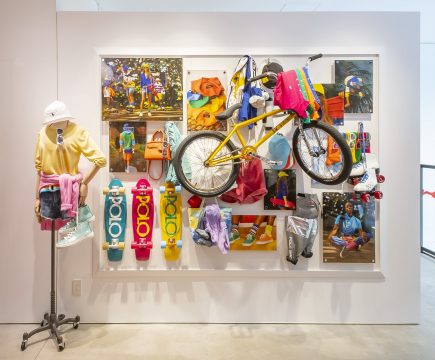 World's first information transmission station "RL NEWS STATION"
A completely new form of information transmission station that is unique in the world is born. From the special area set up in "Ralph Lauren Ginza", various video contents will be distributed online every month. Various athletes, artists, and celebrities who have walked with Ralph Lauren will be invited as guests, and special movies that can only be seen here will be released one after another.
Don't miss "RL NEWS STATION", which delivers exclusive content unique to Japan.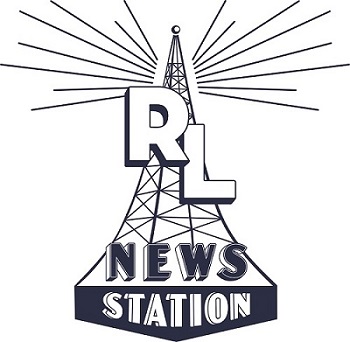 ▼ Click here for the RL NEWS STATION special page (* Scheduled to be released on July 2nd)
https://rl-news-station.rlginza.com
Special digital content to commemorate the opening <br /> To commemorate the opening of this store, you can enjoy it only at the WEB SNAP "CYO SNAP" where you can customize only one photo in the world and at the Ginza store. We are launching a special AR content "POLO BEAR In the House".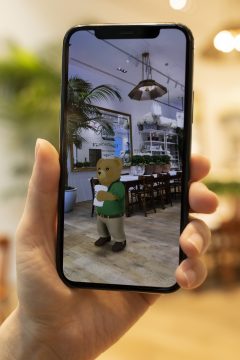 You can experience these two services by registering an official LINE account dedicated to "Ralph Lauren Ginza" as a friend.
At the limited AR SNAP "POLO BEAR In the House" that you can enjoy in the store, Polo Bear, who is familiar with the icon of Ralph Lauren, is waiting for customers in various places in the store.
This is a store-only content where you can take pictures with Polo Bear in AR and have tea with Ralph's Coffee. In addition, WEB SNAP "CYO SNAP", which can be enjoyed online even by those who cannot come to the store, places Ralph Lauren's iconic patches on the photos taken and the photos in the camera folder, making it the only photo in the world. Can be First of all, let's register an official LINE account dedicated to "Ralph Lauren Ginza" as a friend.
▼ Click here for the official LINE account for "Ralph Lauren Ginza"
https://lin.ee/WCpXBlR
▼ Click here for a special page about Ralph Lauren Ginza Open
https://www.ralphlauren.co.jp/contents/stores/ginza/
Store Overview <br /> Name: Ralph Lauren Ginza Opening Date: Friday, July 2, 2021
Address: 2-6-3, Ginza, Chuo-ku, Tokyo 104-0061 Phone number: 03-6438-5872
Business hours: 11: 00-19: 00