The store name was changed from "Ginza Matsuzaki Senmochi" to "MATSUZAKI SHOTEN", and the official site for the new normal era was opened at the same time.
Matsuzaki Shoten Co., Ltd. will open MATSUZAKI SHOTEN in Ginza 4-chome on Wednesday, July 21, 2021. The main store was moved from Ginza 5-chome to 4-chome, and a new store with an office was opened with an eat-in space on the theme of rebuilding rice crackers and regional exchanges. We will change the store name from "Ginza Matsuzaki Senbei" to "MATSUZAKI SHOTEN" to create new entertainment centered on Senbei.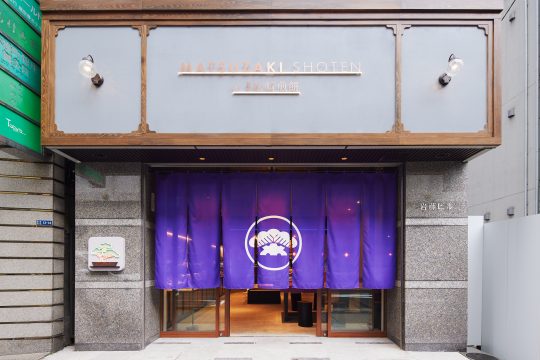 ◆ About Matsuzaki Shoten Co., Ltd. A long-established rice cracker shop founded in Shibao Aizaka in the first year of culture (1804). In the first year of Keio (1865), the store was moved to Ginza, and it has been more than 200 years since spring and autumn. The carefully selected Kawara Sembei, which is made with plenty of eggs and baked with all your heart, is a signboard product that has been loved over time.
◆ Background of the relocation of the head office Due to the spread of the new coronavirus infection, it was judged that it would be difficult to maintain the company with the same business content as before. Therefore, we decided to move to a new store with a large space in order to consolidate the products we have created so far and strengthen our brand power. In addition, we have been united with the people of the city to overcome the corona disaster, including the Ginza Tamatebako ( http://gintama.tokyo), and have made various efforts. I realized once again the need for a place where people can gather and discuss the better future of the city. At the new store, we will create opportunities for people to connect and create new value, and will contribute to the development of the city as a third place in Ginza.
◆ About the new MATSUZAKI SHOTEN store Eat-in space has been newly established, mainly for product sales. In 1964, we remade and revived the memorable table used in the Matsuzaki Building, which was established in the year of the Tokyo Olympics. At the entrance of the store, neon lights that stimulate playfulness are installed to create a unique and unique atmosphere that fuses history and modernity.
---
---
[Store photo]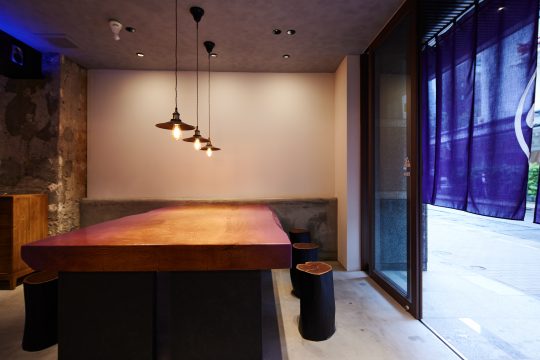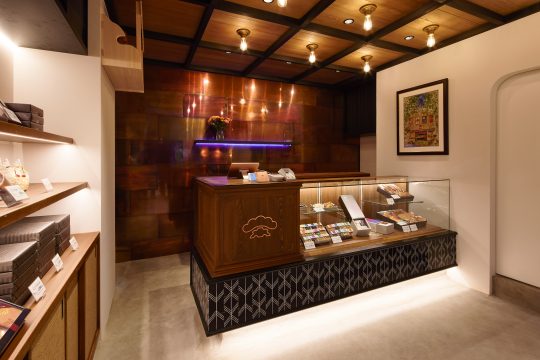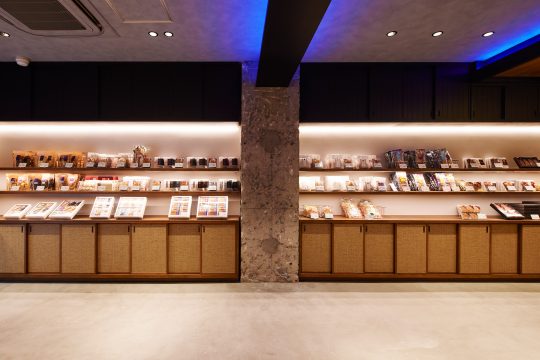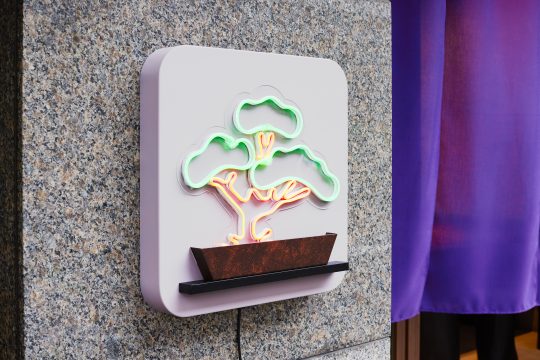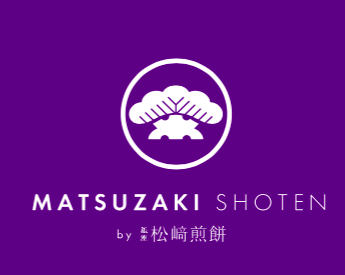 ◆ Change the theme color to purple (fuji color) Red (dark red), which is the brand color, and blue (indigo), which is the main color of the Shoin Shrine front store with the theme of "community-based / return to origin", are interwoven. The purple color (Fuji color) has been changed to the concept color of the new store. We will integrate what we have been working on and aim for further development as a brand that has tradition and innovation.
◆ Introduction of new products Based on the manufacturing knowledge we have cultivated so far, we develop products that match the times. New products using red bean paste from "Ginza Kuya Sorairo" will also be released.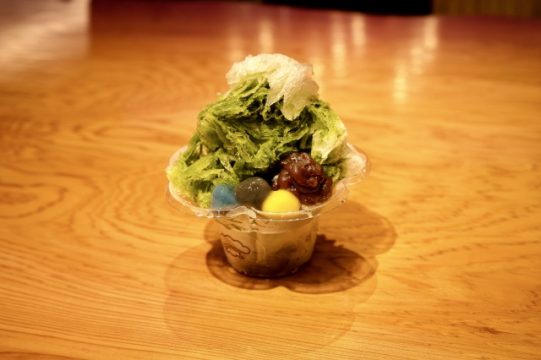 [Matsuzaki Roru with Ginza Kuya Sorairo] 385 yen (left) Anko of "Ginza Kuya Sorairo", a new type of rice cracker sweets with white balls colored with natural coloring sandwiched between soft tiles
[Ujikintoki] 825 yen (right) Matcha-flavored shaved ice made from natural ice topped with red bean paste from "Ginza Kuya Sorairo" and white balls colored with natural coloring * Summer only, sales will end as soon as the ice runs out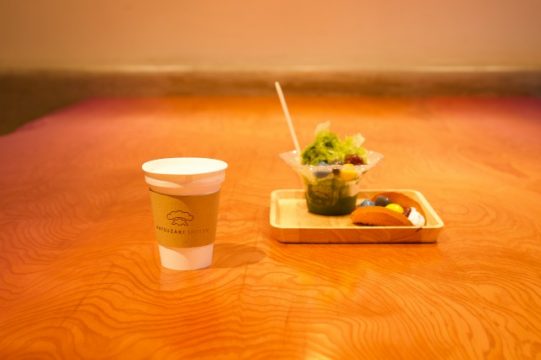 [Oedo Matsuzaki Tenshu Sanmikan] All 12 types 162 yen each (left) Features cute pastel-colored illustrations reminiscent of the four seasons of Japan, drawn with natural coloring on the classic Kawara Sembei * MATSUZAKI SHOTEN pre-sale
[Hot coffee, Americano, cappuccino with Kawara Sembei]
Hot coffee, Americano 550 yen each, cappuccino 660 yen (right) We have prepared a special cup that you can enjoy together with the eat-in menu! Uses eco-friendly paper cups
◆ New initiatives for revitalizing the city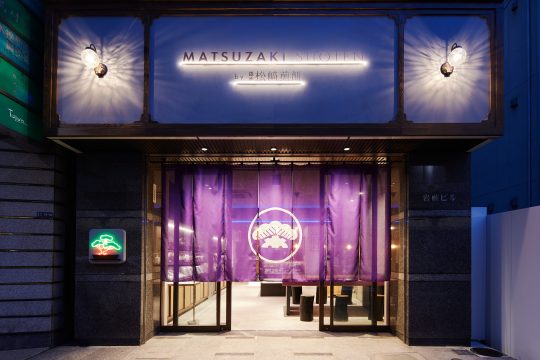 "Without Ginza de"
We will hold a unique event "Ginza de Naruto" that makes you want to enjoy rice crackers with one hand on an irregular basis. We aim to be a third place in Ginza where people gather and new encounters are born.
* Detailed information will be announced on the official Instagram (https://www.instagram.com/matsuzaki_shoten).
"Ginza no Koto"
Started "Ginza no Koto", a column that describes the charms of people, things, and things around Ginza! We will send out the charm of the city that people who are active in this place where history is alive and want to experience it.
"Ginza no Koto" ( https://matsuzaki-shoten.tokyo/column/:slug )
◆ Comment by Sohei Matsuzaki, Representative Director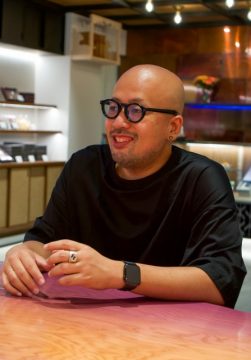 How do you keep the store going while customers are not returning to Ginza due to the corona disaster? From there, this project started. The Ginza Tamatebako, which started with the desire to connect with the people of the city and take some action, and the Shoin Shrine-mae store, which was able to continue to be supported by the people of the city even under these circumstances.
And the charm of Kawara Sembei that customers order even when there are few people. It is in this age that it is necessary and required to be highlighted. All the staff have been working on product development and store design in order to create a truly enjoyable store that concentrates only the important parts. Starting from this place, all employees will work together to take on new challenges that go beyond the boundaries of rice crackers.
Thank you for your cooperation in MATSUZAKI SHOTEN.
◆ MATSUZAKI SHOTEN Official Site
URL: https://matsuzaki-shoten.tokyo/
We plan to introduce a mobile order and charge billing system! Providing new services that integrate real and online
◆ MATSUZAKI SHOTEN Official Instagram
https://www.instagram.com/matsuzaki_shoten
◆ Store information 4-13-8 Ginza, Chuo-ku, Tokyo 104-0061
Business hours: 10: 00-19: 00 (eat-in LO: 18:30)
Phone number: 03-6264-6703
Access: Tokyo Metro Hibiya Line, Toei Asakusa Line "Higashi-Ginza Station" Exit 3
◆ Company Profile Matsuzaki Shoten Co., Ltd. Founded: May 1804 Main business: Manufacture and sale of Japanese sweets and rice crackers Headquarters location: 4-13-8 Ginza, Chuo-ku, Tokyo
Representative name: Sohei Matsuzaki Number of employees: 50 Main business: Manufacture and sale of Japanese sweets and rice crackers