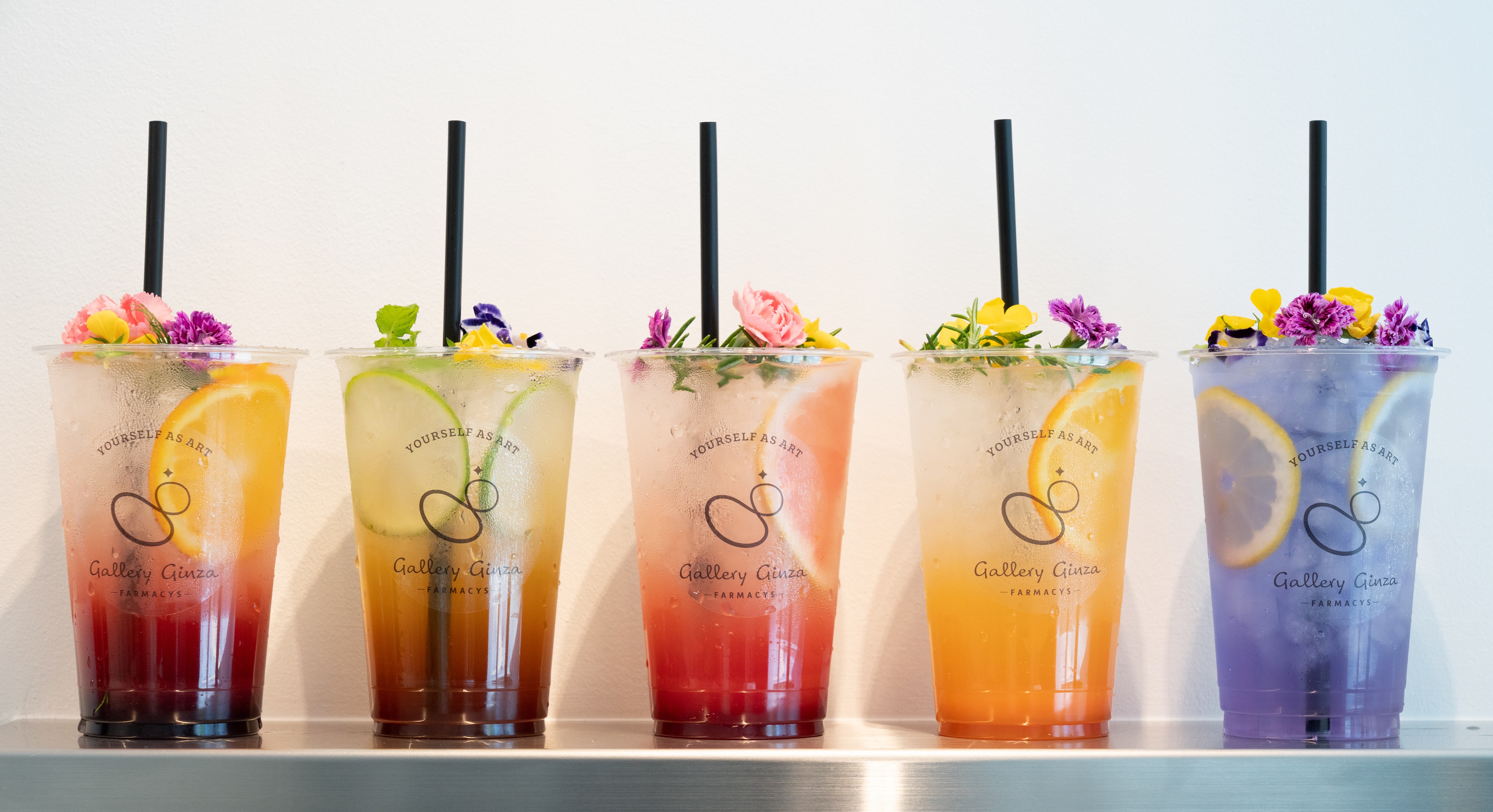 ~ Fruit Chinese drink specialty store × Art gallery ~
"FARMACYS Gallery Ginza" (representative: Mizuki Yasuda), a fruit Chinese drink specialty store, will be exhibiting a collaboration between the flower design brand gui flower design and "Flower Art x Fruit Chinese" for a limited time until September 5th. to hold.
---
---
The theme this time is "Sustainable Flower Art".
How will the vitality, cuteness, and fragility of plants, expressed by flower artist Yuki Maeda and the gui flower design team, harmonize with the lives of humankind? For example, we have a lineup of works that stimulate the imagination of the viewer, such as "preserved petal art" that utilizes "surplus petals" that occurred in daily creative activities, and each one contains the artist's thoughts. I did.
We hope that you will take this opportunity to spend a precious time with wonderful flower art at this gallery.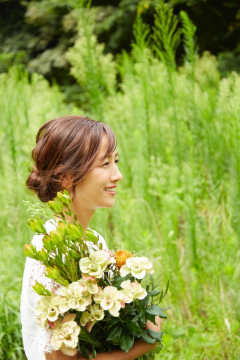 [Flower artist Yuki Maeda]
After working for a TV station for 10 years, studied abroad in England in 2013. After working as an apprentice gardener in an old castle in Gloucester, Cotswolds, he trained for three years at a flower shop in Tokyo. He launched his own flower brand gui in the fall of 2018 with the desire to "make flowers and greens closer to people's lives," and opened NUR in front of Jingu in April 2021.
Instagram: https://www.instagram.com/yukimaeda0117
[Gui flower design]
A flower design team with the concept of "a place where you meet flowers". Flower design, which weaves in collaboration with various worlds such as fashion and art, creates a place where many people can meet new flowers.
URL: https://gui-flower.com/
Instagram: https://www.instagram.com/gui.flower
[About FARMACYS Gallery Ginza]
We combine plants (Korean ginseng, goji, hawthorn / hawthorn) that are sometimes included in Chinese herbs with fruits and herbs, and provide them as fruit Chinese drinks with a focus on deliciousness and health. As the world's first fruit Chinese drink specialty store, please enjoy the cocktail menu using fruit Chinese, including our original recipe Chinese squash, with beautiful visuals.
■ Store Overview Store Name: FARMACYS Gallery Ginza / Pharmacy's Gallery Ginza Location: 1 minute walk from Ginza 1-chome Station on the Tokyo Metro Yurakucho Line
TEL: 03-6263-2469
Business hours: 12:00 to 19:00 (until 20:00 on weekends and holidays)
Regular holiday: Monday
URL: https://farmacys.jp
Instagram: https://www.instagram.com/farmacys_gallery_ginza
■ Company Profile Company Name: Wild & Company Co., Ltd. Location: 1-3, Ginza, Chuo-ku, Tokyo 1st floor of Kita Yuraku Building Representative: Mizuki Yasuda Established: December 23, 2020
URL: https://farmacys.jp
Business: Planning and management of the "FARMACYS Gallery Ginz" brand, a fruit and Chinese drink specialty store Corporate vision:
We at Wild & Company are based on the basic principle of "intercultural x mutual contribution", and members with diverse cultural backgrounds work together as a team to pursue the creation of a regenerated society through business.
■ Inquiries from customers << Inquiry name >>
TEL: 03-6263-2469
e-mail: farmacys@willedco.com
Instagram: https://www.instagram.com/farmacys_gallery_ginza
* Please send us a direct message on Instagram.
<Related article>
[GRAND OPEN] Enjoy the perfect summer squash in the art space! "FARMACYS Gallery Ginza" debuts in Ginza!