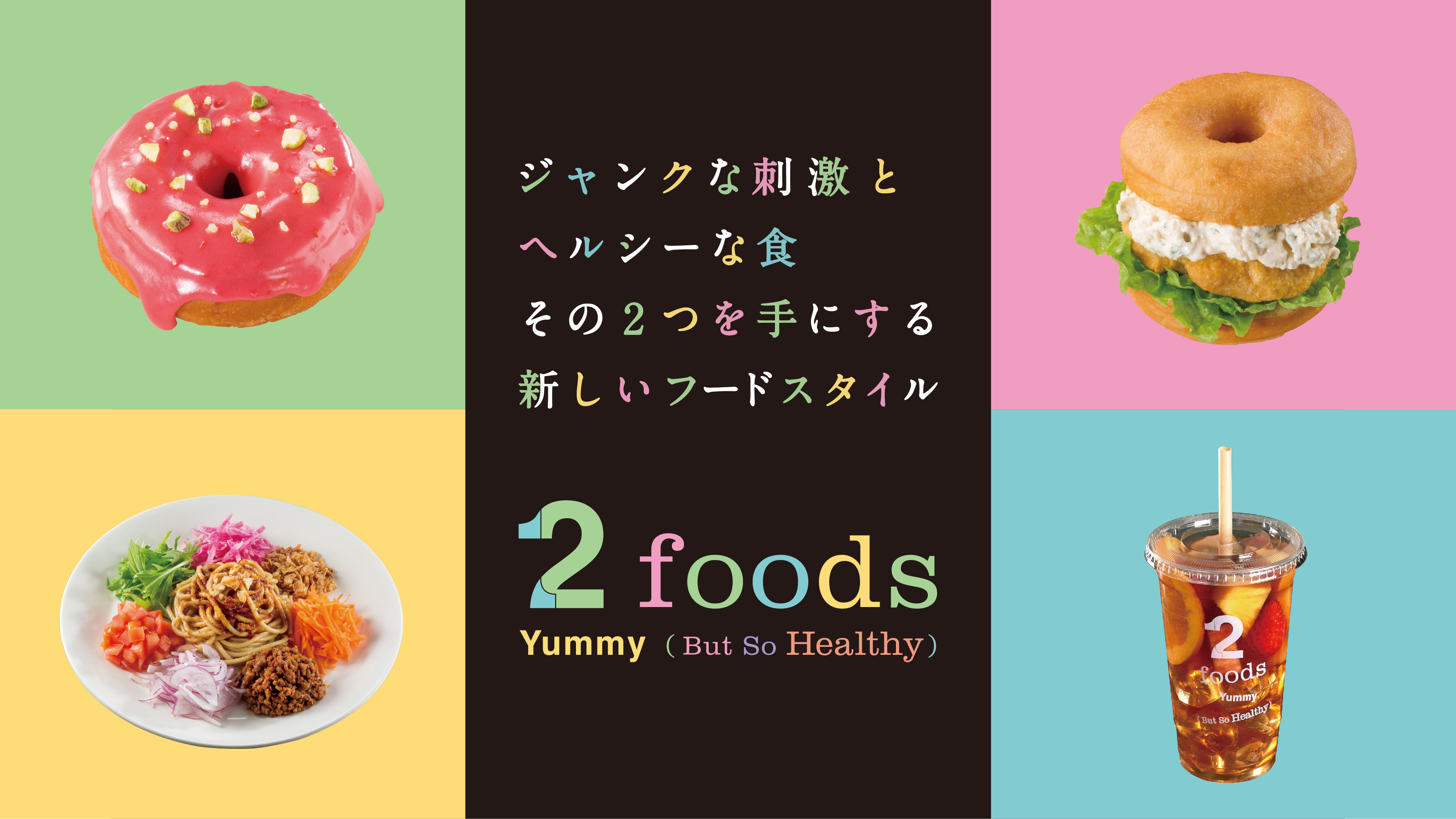 Loft Co., Ltd. will open a cafe "2foods Ginza Loft Store" on the 1st floor of Ginza Loft Food Lab on November 2, 2021 (Tuesday), where you can enjoy a healthy junk menu.
"2foods" is a cafe where you can enjoy delicious, healthy, and reasonably priced " plant-based foods " that do not use animal ingredients (including milk and eggs) and use plant-derived ingredients. Loft will be the second store following the Shibuya Loft store that opened in April of the same year.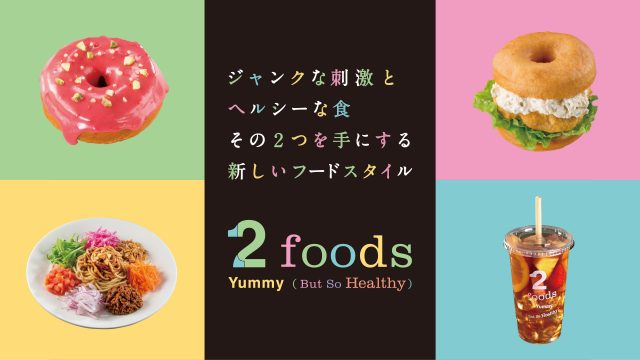 At the Ginza store, "plant-based sweets" will be the main products, and sweets, sundaes, and soft serve ice cream that combine "warm" and "cold" will be introduced. In addition, we will prepare a total of about 40 types of food menus such as standard salads and curries, and colorful donuts. We also have a souvenir box limited to the Ginza Loft store, which is ideal for small souvenirs. Amid growing global health consciousness, a cafe that matches the trend-sensitive customer base in Ginza is now available.
■ Name: "2foods Ginza Loft Store"
■ Opening date: Tuesday, November 2, 2021
■ Location: 2-4-6 Ginza, Chuo-ku, Tokyo Ginza Belvia Pavilion Ginza Loft 1st floor ■ Business hours: 11:00 to 21:00 (LO20:00) * Sundays only 11:00 to 20:00 (LO19:00)
■ Phone number: 03-3528-6811
■ Store area: Approximately 130㎡ (approximately 40 tsubo)
■ Number of seats: 38 seats ■ Price range: Meals / 363 yen to 1,023 yen Drinks / 308 yen to 980 yen * For eat-in
---
---
<Menu example> * All prices include tax Take-out price in parentheses
・ "Hot & Cold" luxury sweets "Hot & Cold Sweets" 858 yen ~ (842 yen ~)
Sweets with cold soft serve ice cream on warm donuts. The crispy outside and the fluffy donut inside go perfectly with the plant-based soft serve ice cream.
・ "2foods original plant-based donuts" 7 types from 363 yen (356 yen)
No animal raw materials used. Donuts are kneaded from flour in-house and aged by low-temperature fermentation for a long time to create a fluffy donut with a deep wheat flavor.
(Raspberry Pistachio / Mont Blanc / Maple Chocolate Nuts / Pistachio Wreath / Matcha An Butter / Mango & Passion / Plain)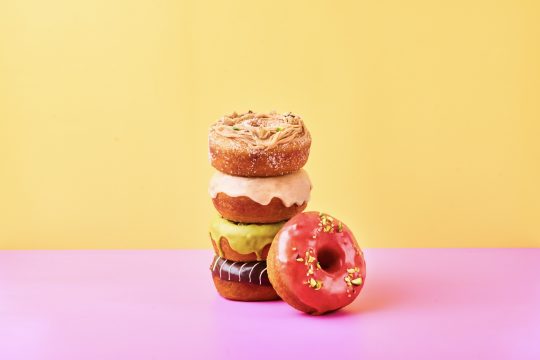 ・ "Shaving Gateau Chocolate Sunday" 780 yen
Plant-based chocolate sundae with rich gluten-free gateau chocolate that does not use animal ingredients and white sugar. Soft serve ice cream, flakes, gateau chocolate, coffee jelly, and soy milk whipped cream are layered, and you can enjoy various flavors and textures.

・ Limited to Ginza store! "Plant-based soft serve" all 3 types 480 yen (470 yen)
No animal-derived ingredients are used, soy milk and oat milk are added to coconut to achieve a milky flavor similar to milk. (Vanilla / Chocolate / Vanilla & Chocolate)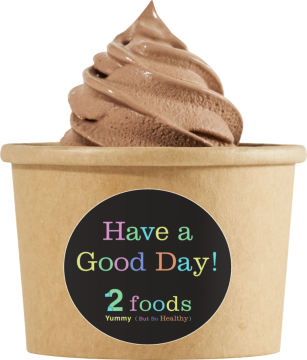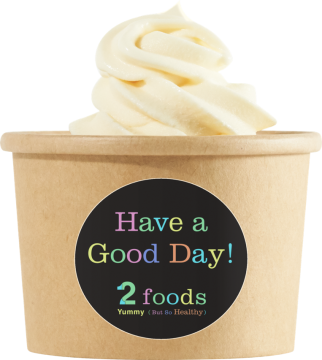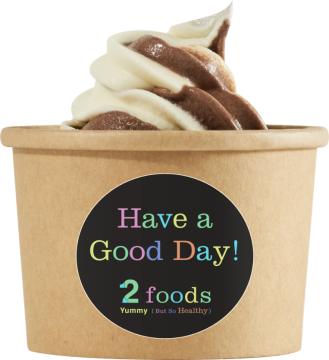 [Ginza Loft store limited souvenir box]
If you purchase 4 of your favorite sweets, they will be put in a special box for free. The perfect box for take-out and souvenirs is designed by the popular illustrator "Hikaru Ichijo".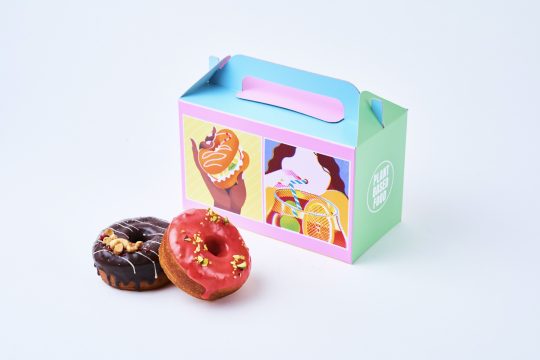 [2foods Ginza store opening commemorative campaign held]
・ Invite followers of 2foods official Instagram <br /> Invite 30 groups of 60 followers to Ginza Loft (announcement will start from November 2 (Tuesday))
・ Drink gifts for store visitors
From November 2nd (Tuesday) to 30th (Tuesday), if you purchase 800 yen or more including tax and post it on Instagram with "# 2foods Ginza Loft Store", you will receive a drink of your choice. .. * Excluding fruit tea
[Operating company] TWO Co., Ltd. (Shibuya-ku, Tokyo / CEO Yoshikazu Higashi) was established in December 2015 as a company that develops a universal well-being business that is globally accepted. In addition to the product business centered on the bathing agent "BARTH", in April 2021 we launched the cafe "2foods" as a healthy food business using plant-based foods (plant-derived ingredients), and opened 3 stores in Tokyo including the Shibuya Loft store and an online shop. Grand opening, aiming to develop business as a global brand representing Japan.
<Past related articles>
[Loft] Showa Retro Lively Shopping Street Loft "Bung Yokocho" Held
[Loft] Coffee from California landed for the first time! "Klatch coffee" POP UP SHOP @ Ginza Loft
[Loft] "Super Markit! Village" will be held, focusing on 13 villages, the third in a series that re-edits the charm of Japan!