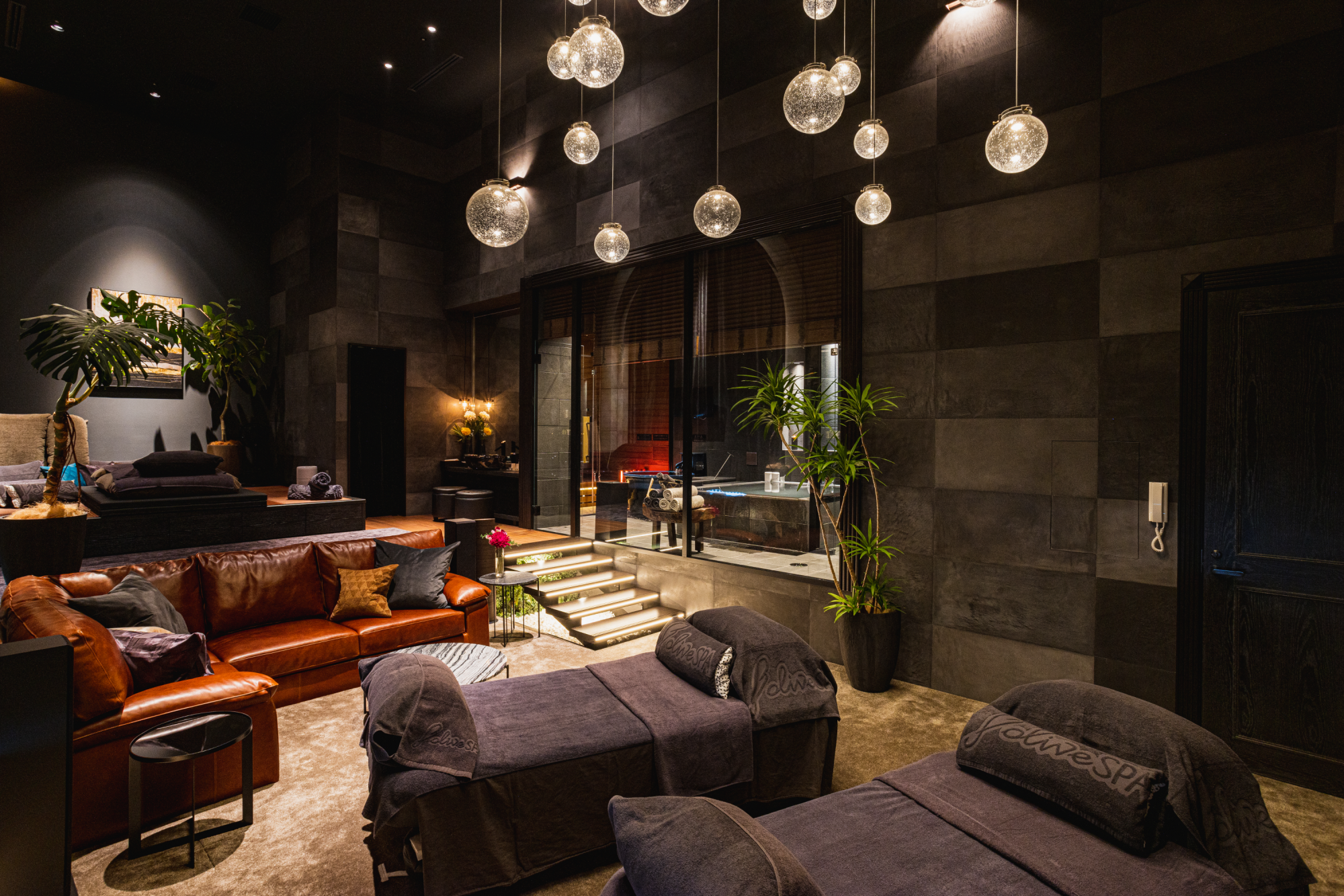 Olive Spa Co., Ltd., which operates the relaxation salon "OLIVE SPA", offers the best service of OLIVE SPA in the PANTHEON Ginza Namiki-dori store (Ginza Grand Hotel 1st and 2nd floor, 8-6-15 Ginza, Chuo-ku, Tokyo). We have opened the "PLATINUM PENT HOUSE" that we offer.
---
---
<About "PLATINUM PENT HOUSE">
"Platinum Pent House" is a luxury relaxation salon "OLIVE SPA" and Olive Spa Co., Ltd., which has operated "PENT HOUSE" that is particular about luxury space and services more than OLIVE SPA, has been up to now. It is the highest relaxation service of Olive Spa, which was created in pursuit of "highest grade and exceptional hospitality" by gathering know-how, experience and customer's request.
Although it is located on Namiki-dori Street in Ginza, it is a completely private room that is isolated from the outside world. × Lava "and a cold bath are available. Through space, treatment, customer service / service, and warmth, we will provide a "special healing time" where you can relax from the depths of your mind and body.
In addition, we have prepared a newly developed treatment menu limited to Platinum Penthouse and special clothing and amenities, and it is a service that does the best of hospitality.
■ Store information / address: 8-6-15 Ginza, Chuo-ku, Tokyo Ginza Grand Hotel 2F (PANTHEON Ginza Namiki-dori store)
・ TEL: 03-6264-5753
https://www.olivespa.co.jp/pantheon-ginza/index.php
* Reservations can be made by phone.
<What is OLIVE SPA>
Olive Spa is a relaxation salon that offers "the best healing moments".
We have 25 stores in Japan, mainly in Tokyo and Osaka, which are highly evaluated for their luxurious private room space, carefully selected treatment technology, and hospitality.
On October 28, 2021, we opened the second store in the Ginza area, "PANTHEON Ginza Namiki-dori Store".
Since the time when the word "relaxation" had not yet penetrated in Japan, we have developed our own treatments that suit Japanese people, and we offer all-hand treatments while brushing up according to the times.
■ Olive Spa Co., Ltd. Company Profile Representative Director: Yoji Iga Location: 4-5-48 Minami Azabu, Minato-ku, Tokyo
Established: August 2004 Business: Operation of relaxation salon and training of spa therapists
URL: https://www.olivespa.co.jp/