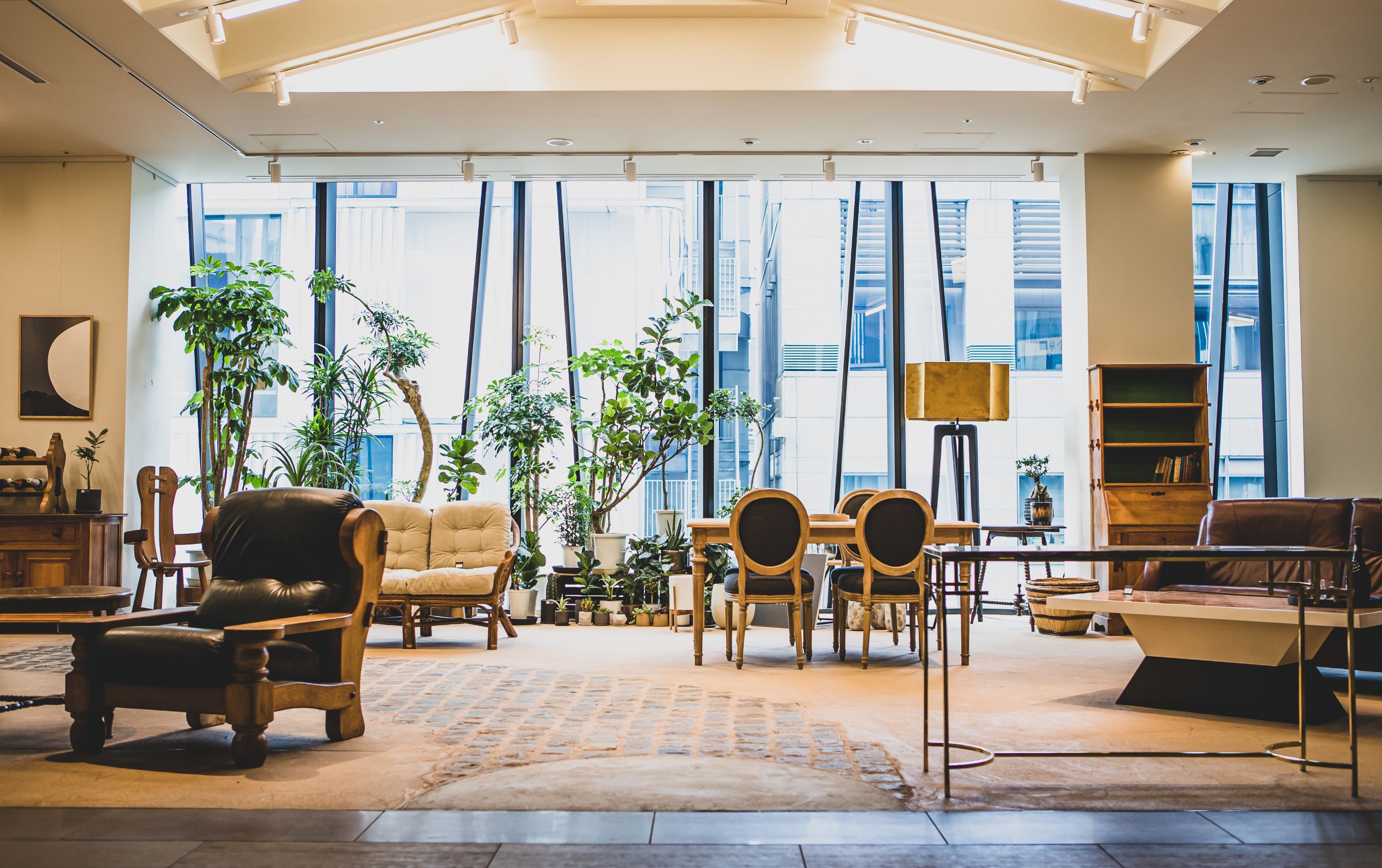 April 2, 2022 (Sat) -FACE RECORDS (operated by FTF Co., Ltd.) and partner companies offer a hands-on store "Space Is the Place" that proposes "living with records". Place) will be opened in Tokyu Plaza Ginza for a limited time of about one year.
"I want you to experience the diverse cultures surrounding records while relaxing as if you were visiting a friend's house." — "Space Is the Place" was born from such a thought.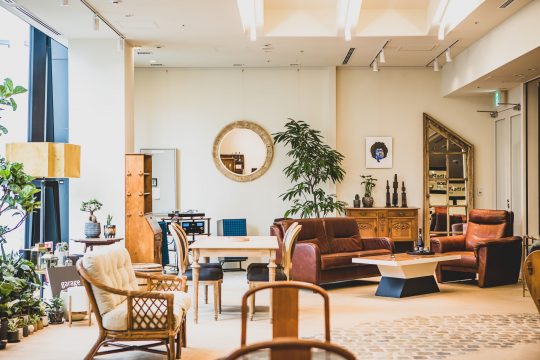 In the space where the records flowing from high-end audio are used as BGM, alcohol, vintage furniture, books, and interior green selected by experts. All of these can be tried out and purchased while directly experiencing "living with records". * Alcoholic beverages will be on sale from mid-May onwards, and books will be on sale in sequence.
---
---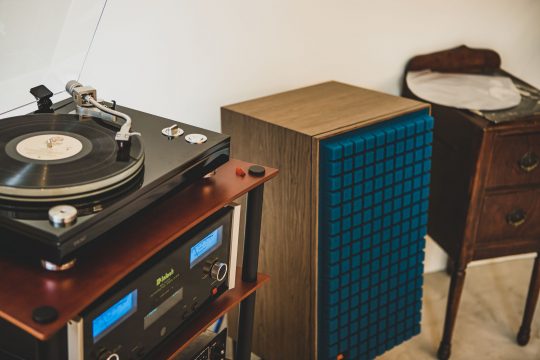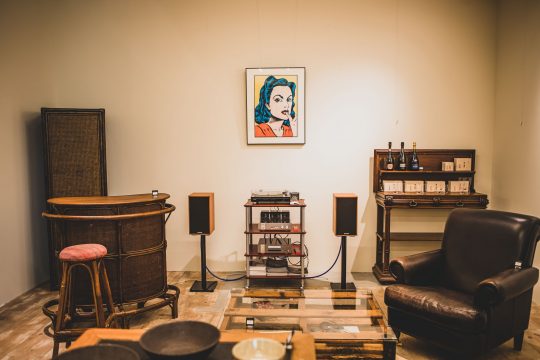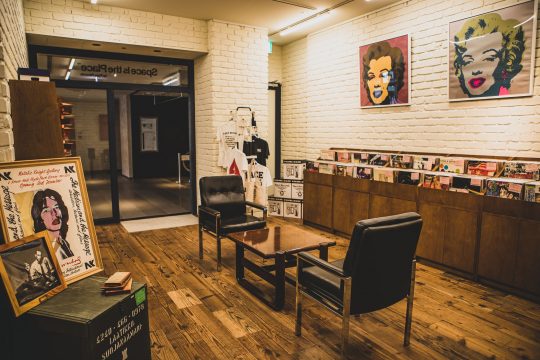 In addition to FACE RECORDS, which is the driving force, it produces audio equipment sales "Home Shokai", liquor sales "Nihon Shurui Hanbai Co., Ltd.", interior design "ANYNAL INC." And gardening design "garage".
"Space Is the Place" -it's the "cultural space that surrounds records." Events related to culture and art, such as workshops and gallery exhibitions, will be held in sequence. Enjoy your time in this space as if you were collecting pieces of inspiration.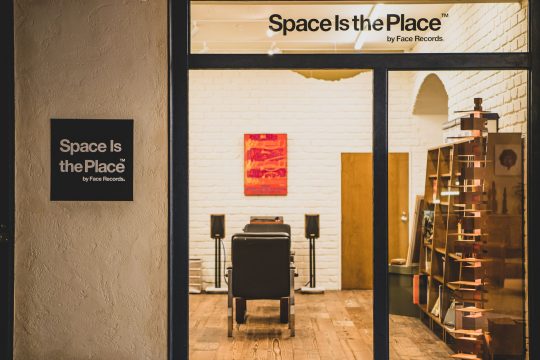 *************************************
Space Is the Place by Face Records
Tokyu Plaza GINZA 5F
Business hours: 11:00 to 21:00 (20:00 for the time being) Irregular holidays Tokyu Plaza Ginza 5F, 5-2-1 Ginza, Chuo-ku, Tokyo 104-0061
TEL: 03-6263-8879
WEB: https://space-is-the.place/
MAIL: info@space-is-the.place
Instagram: https://www.instagram.com/spaceistheplace_byfacerecords
Twitter: https://twitter.com/SpaceIsthePla13
Facebook: https://www.facebook.com/spaceistheplacebyfacerecords
PRE OPEN
2022.3.30 (Wednesday)
GRAND OPEN
2022.4.2 (Sat)
Space Is the Place Partners
DESERGO (Interior)
A workshop represented by Takeshi Irie, who trained at PACIFIC FURNITURE SERVICE in Ebisu.
We undertake the design and production of the interior of FACE RECORDS MIYASHITA PARK and a set of furniture.
HP: https://desergo.co.jp/
ANYNAL INC. (Furniture)
A comprehensive creative company that constantly explores the "things" and "things" that are sent to the world and creates completely new value in modern society.
HP: https://anynal.co.jp/
GARAGE (Green)
Born in Toyohashi City, Aichi Prefecture in 2007 with the concept of "living with plants".
We have interiors and furniture from seasonal plants, foliage plants, succulents, etc., and propose a modern life with plants.
HP: http://www.garage-garden.com/
Home Shokai (Audio)
Founded in 1952, it is one of the leading audio specialty stores in Meguro.
Face Records We undertake the audio system of the actual store and handle high-quality entry models from high-end products.
HP: https://www.homeshokai.jp/index.html
Nihon Shurui Hanbai Co., Ltd. (Alcohol)
Since its founding in 1949, it has played a role in connecting manufacturers and customers as a "professional group for intermediate distribution of alcoholic beverages."
HP: https://www.nishuhan.co.jp/
Company Profile Company Name: FTF Co., Ltd. Headquarters Location: 1-4-9 Shoto, Shibuya-ku, Tokyo San Elsa Building B1F Home Page: https://facetofacecoltd.com/
Representative Director: Shinichi Takei Established: June 1994 Number of employees: 100 Capital: 41 million yen Business description: Operation of comprehensive reuse business such as analog records, package media, books, audio, planning and manufacturing of clothing and fashion accessories Support and consulting services related to sales, IT, digital marketing, etc.
<Past related articles>
[Tokyu Plaza Ginza] Implementation of "Clothing Post", an initiative to donate sleeping clothes to contribute to environmental conservation and social contribution activities
Nana Suzuki fires "nice!" Tokyu Plaza Ginza "Mana Belle Marche-Production Process Exhibition Covered by Children-" Coverage Report
An unprecedented antenna shop "Mana Belle Marche" will open for a limited time at Tokyu Plaza Ginza, which will be a step toward thinking about the attractiveness of a sustainable society and region!