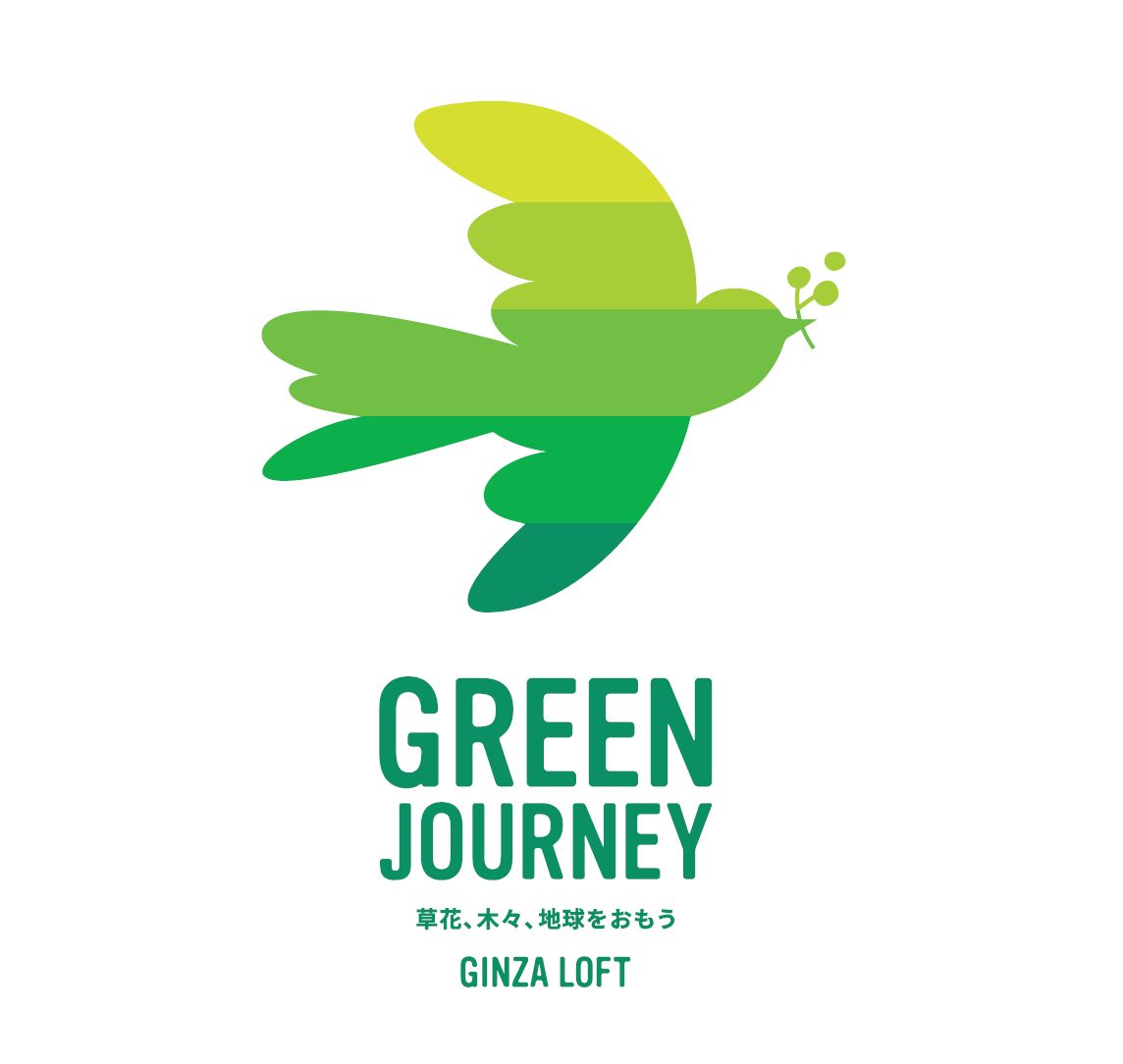 Ginza Loft will hold "GREEN JOURNEY 2022", which is a collection of various sustainable miscellaneous goods from Japan and overseas, from April 19th (Tuesday) to May 15th (Sunday).
Since November 2021, Loft has been proposing sustainable lifestyles through miscellaneous goods under the slogan of "LOFT GREEN PROJECT'The power of miscellaneous goods to make life and the earth happy." Since its opening in June 2017, Ginza Loft has been developing as a model store for lofts that is constantly taking on new challenges, with "sustainable" as one of the themes as a next-generation flagship store.
In "GREEN JOURNEY 2022", a sustainable miscellaneous goods base will be set up on each floor, and a roof garden, which will be the fourth year of this year, will be started on the rooftop to continue local production for local consumption. For the first time, we will also work on a collection base for textile supplies.
<[GREEN JOURNEY 2022] Overview>
◆ Period: Tuesday, May 19th to Sunday, May 15th
◆ Venue: Ginza Loft 1st to 6th floors, roof garden
◆ Contents: Sale of miscellaneous goods with the concept of sustainability
---
---
[ 1st floor: Cafe & food section] * All prices include tax

① Ginza Botanical Garden by the Farm UNIVERSAL Ginza 】 ※ ~ May 31st (Tuesday)
The "Ginza Botanical Garden", which was popular last year, will be held again this year. Produced by "the Farm UNIVERSAL", a plant specialty store on the 1st floor of Ginza Loft, we have a collection of rare plants that you can't usually meet and those that are easy to handle at home. We also sell up-cycled pots and environmentally friendly fertilizers. Workshops will also be held during the period.
② ZENB JAPAN POP UP SHOP * -Project "ZENB" that proposes a new future eating habits that are well-being for 3 months. We will develop foods that you can feel "whole delicious" using plant skins, cores, pods, seeds, cotton, etc. as much as possible.
・ Zenbu noodles ・ ・ ・ 792 yen ・ Soup / sauce for noodles ・ ・ ・ 198 yen, 298 yen ・ Zenbu stick ・ ・ ・ 298 yen etc.
[ 2nd floor: Beauty and health goods section]
Nail brands such as "KIA CHARLOTTA" and "sundays" that do not use any animal-derived skin care and cosmetics are also available.
[3rd floor: Fashion miscellaneous goods bag & travel miscellaneous goods section]
We develop sustainable fashion and outdoor items such as the sustainable umbrella "RE: PET" made from recycled PET bottles and the Swedish torch "THE TORCH" made from thinned wood.
[4th floor: Life miscellaneous goods section]
Imabari towel maker "KONTEX RECYCLE" that uses recycled PET bottle fibers and cutting scraps to make towels, and candles from Los Angeles fragrance company "PF CANDLE" that uses pure plant ingredients. Deployment.
[5th floor: Stationery section]
Clairefontaine's notebook series "Jeans & Cacao" using recycled denim scraps and cacao bean shells.
[6th floor: Variety miscellaneous goods design miscellaneous goods section]
Cultivation sets using used paper and pots made of natural materials, and the board game "poi" where you can think about how to separate garbage while playing.
[Rooftop: Roof garden] * Not open to the public This is the 4th year of the roof garden using the green space on the rooftop. We cultivate more than 10 kinds of herbs such as mint and basil without using pesticides, and the harvested herbs are used as ingredients at restaurants in the Ginza Belvia Pavilion, and we are also working on local production for local consumption. Herb seedlings are scheduled for May and harvest is scheduled for July.
<Past related articles>
[Loft] "THE COFFEE MARKET" will be held at Ginza Loft! From world brand beans to coffee trees
[Loft] "Super Markit! Ehime 2022" will be held at Ginza Loft! Selling citrus fruits such as oranges and lemons and peel jam
[Loft] "Super Markit! Village" will be held, focusing on 13 villages, the third in the series to re-edit the charm of Japan!