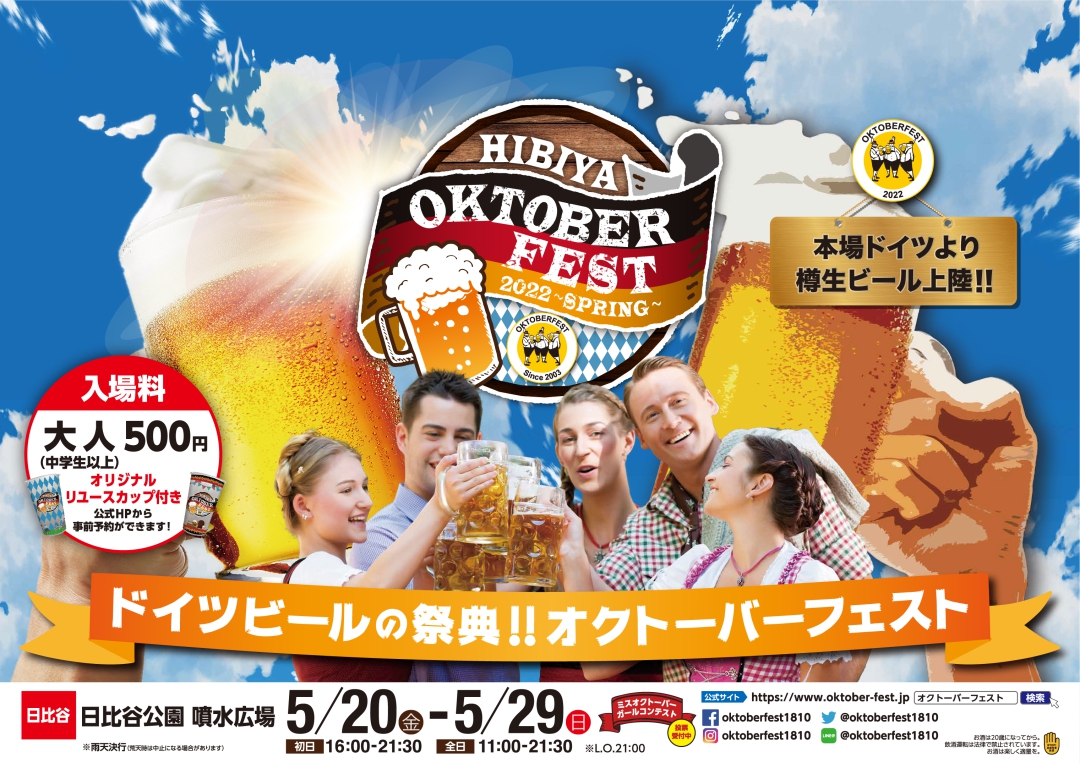 Authentic taste in Tokyo! Oktoberfest, a German beer festival, is back in Hibiya Park for the first time in three years!
<Outline of implementation>
● Name: Hibiya Oktoberfest 2022 ~ SPRING ~
● Date: May 20th (Friday) -May 29th (Sunday)
Weekdays 16: 00-21: 30 / All days 11: 00-21: 30
(Last order 21:00 each day)
● Meeting place: 1 Fountain of Hibiya Park, Chiyoda-ku
● Main event: Oktoberfest Executive Committee
● Support: German Chamber of Commerce in Japan, German Tourism Bureau,
Bavarian State of Bavaria, Tokyo
■ Admission: Adults (junior high school students and above) 500 yen Children (elementary school students and below) free
● Cooperation: SKW East Asia, KKday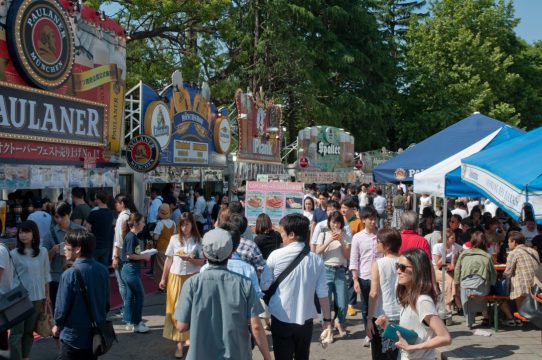 Oktoberfest is the world's largest beer event held every year in Munich, Germany. Held in mid-September to early October, Munich attracts more than 6 million people from around the world each year. In 2003, the executive committee held the first October Fest in Yokohama and Hibiya in order to enjoy such authentic German beer in Japan, and this year marks the 19th year. Due to the influence of the new corona, the Oktoberfest will be held for the first time in three years, but at Hibiya Park in the spring, we will give everyone food, music and entertainment while feeling the refreshing breeze and the sun. I would like to deliver it. Nowadays, Oktoberfest is held in each region of the country, but as the originator and the head family, we want more people to experience the deliciousness of German beer and the fun of Oktoberfest. I would like to deepen the cultural exchange between Japan and Germany.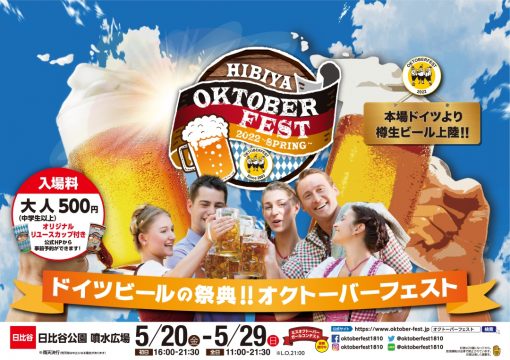 [Official HP] https://oktober-fest.jp
[Official Twitter] https://twitter.com/oktoberfest1810
[Official Facebook] https://www.facebook.com/oktoberfest1810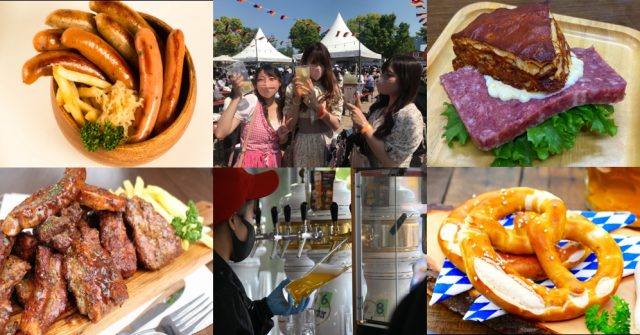 ---
---
German barrel draft beer, which is rarely seen in the home, is a perfect match for various sausages and German prices. Since it is a beer event, you may think that it is unrelated to those who are not good at beer and children, but in reality, there are not only beer but also attractive meals such as German sausages, mussels, ice bins and pretzels. , It is an event where many women and children gather.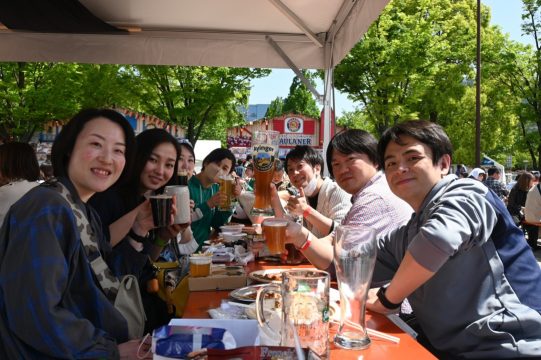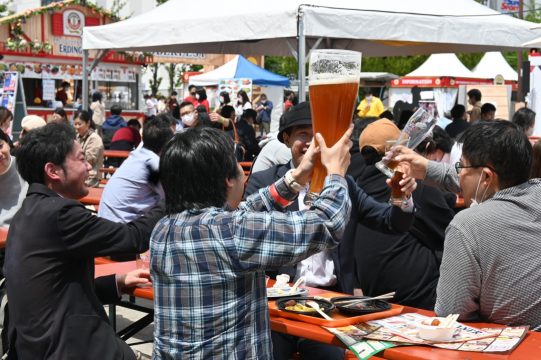 Prost under the blue sky! The German beer that you drink outside on a sunny day feels much more delicious ♪ Some people can drink German beer in a huge 3 liter glass!
A large collection of draft beers sent directly from Germany!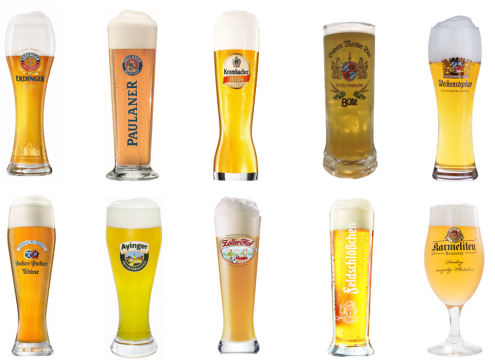 After all, the leading role of Oktoberfest is beer! The draft beer in barrels sent directly from Germany is the only one you can drink here! If you tilt the glass with "Prost", you will forget about your daily life. The fun time will pass ♪ Enjoy the taste of real beer ♪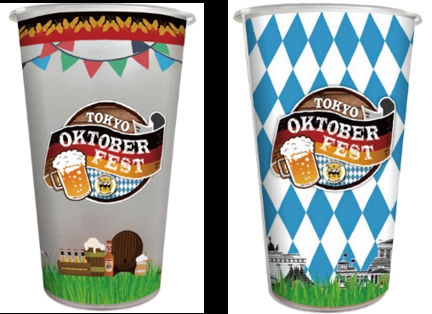 "Original reuse cup" gift ♪
As an admission privilege, we are handing out original reuse cups at the entrance. You can also take it home as a souvenir after using it in the venue! Advance reservation tickets for admission will also be on sale from May 13th ♪ We will inform you on the official website ♪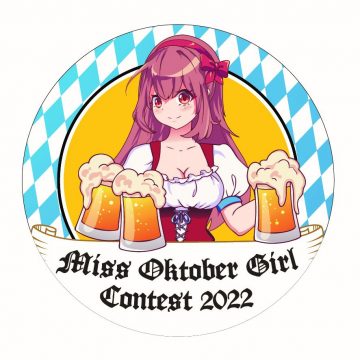 Miss October Girl Contest 2022
Another pleasure for women at Oktoberfest is wearing fashionable dirndl. This time, we will hold a Miss October Girl Contest wearing dirndl. We will also sell take-out beer with facial photos of candidate October girls ♪ The number of purchased bottles will be the point and the Grand Prix will be selected! One of the pleasures is to drink beer while cheering for your favorite girl ♪ You can also vote online, so please check the website ♪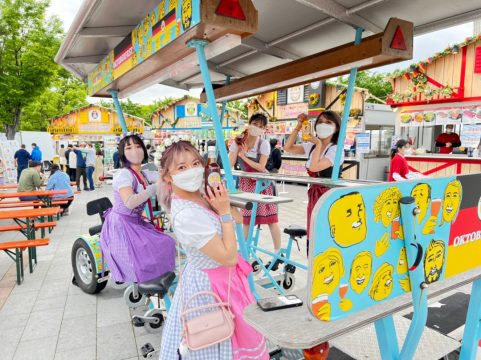 Beer bikes imported from Germany are now available!
A huge 12-seater beer bike will run in the venue with the October Girl! Customers can ride freely while drinking beer ♪ Please feel free to ride when you see it ♪
Cheers with fun music! Also pay attention to the entertainment that integrates the venue!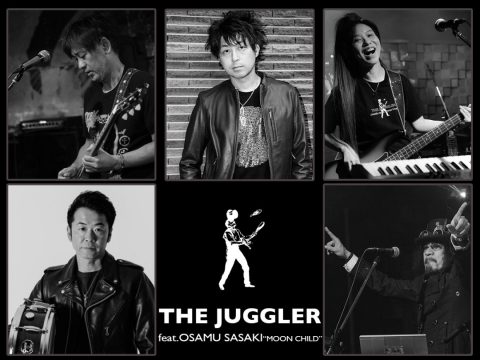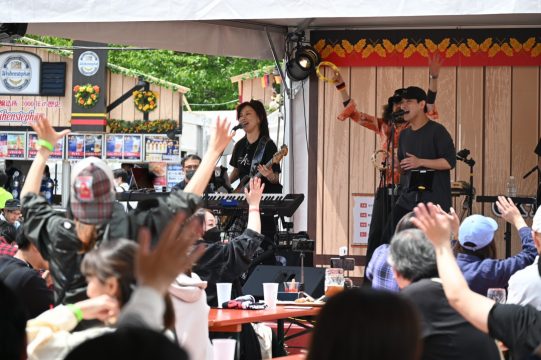 THE JUGGLER
The Western music cover band THE JUGGLER from the 70's and 90's will appear in "Hibiya Oktoberfest 2022 ~ SPRING ~" to be held at Hibiya Park Fountain Square in May. With Osamu Sasaki as a guest singer, the stage will be shown for four days, May 21st (Sat), 22nd (Sun), 28th (Sat) and 29th (Sun).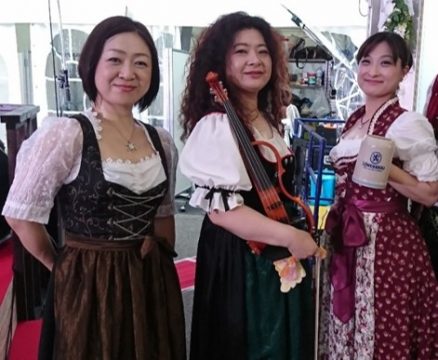 Festival Capelle <br /> A special unit featuring Yukako Kodate, the leading gypsy violinist in Japan, Yukino Takekawa (left) of Viano & Accordion, and Yasuko Ohno (right) on vocals. Cool and fun performances.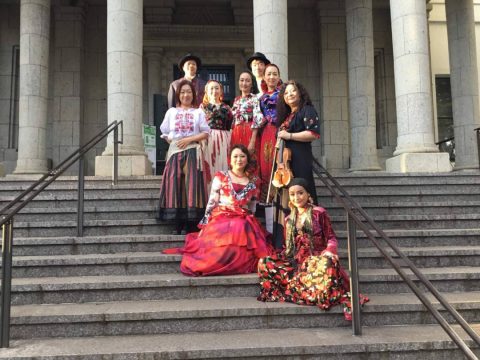 Gypsy Ladies
Spanish tuna band
There are many other entertainments ♪
<Past related articles>
Meat Festival (Nikumatsuri) -Eat and cheer! Tohoku brand beef lineup-held at Hibiya Park!
[Experience Report] Enjoy the illuminations at "Tokyo Christmas Market 2021 in Hibiya Park"! Introducing store openings, miscellaneous goods, and congestion status
"Paella Tapas Festival 2019" will be held at Hibiya Park / Fountain Square for 3 days from April 19th (Friday) to 21st (Sunday)!