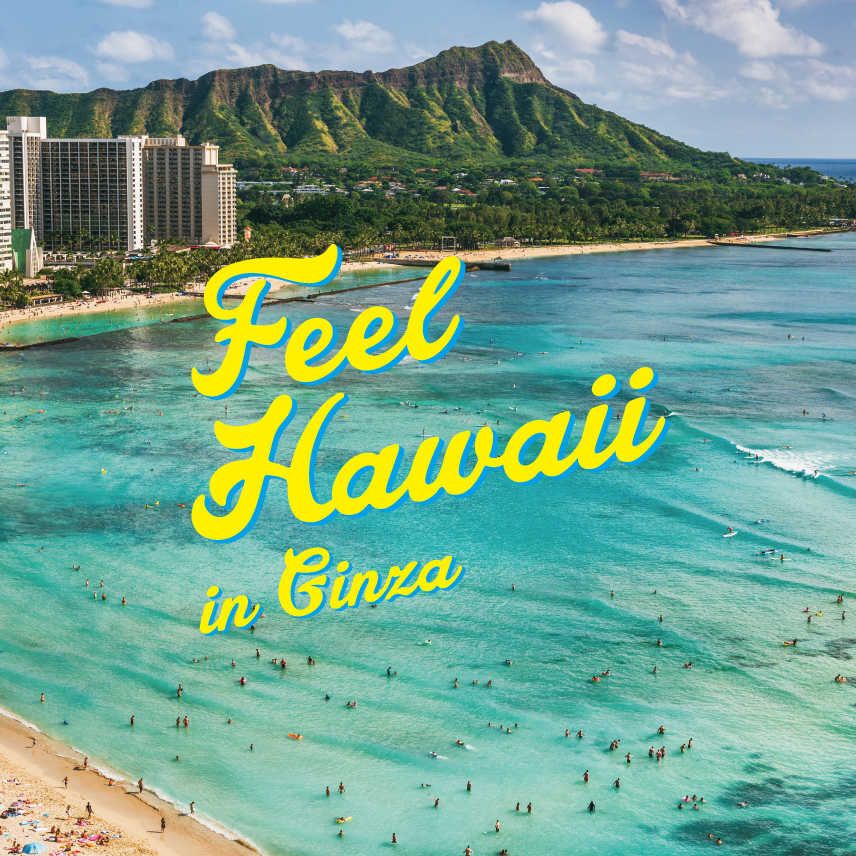 EC starting a week ago strengthens product lineup 2.5 times
July 14th (Thu) -19th (Tue) Matsuya Ginza 8th Floor Event Square (Closed at 5pm on the last day)
Matsuya Online Store: Wednesday, July 6th, 11am to 18th (holiday, Monday, 5pm)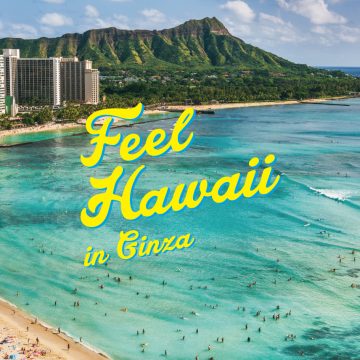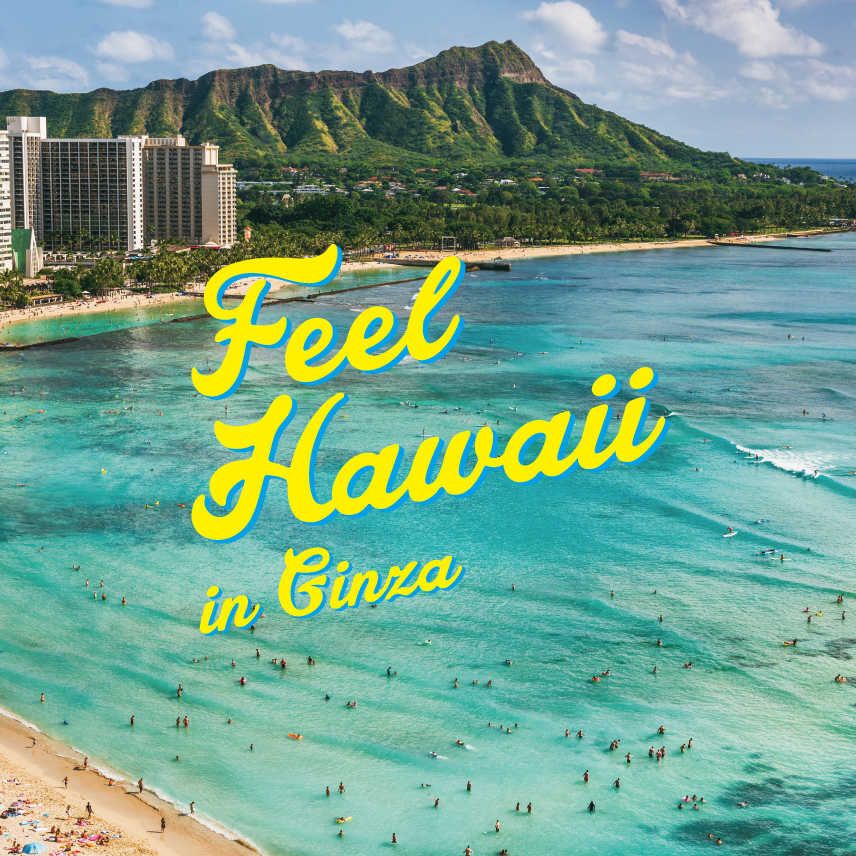 Hawaii is the top overseas travel destination that you want to go after the Korona -ka, even in the questionnaire by a major travel agency and the trend of the number of reservations for summer vacation. While there are high hurdles to overseas travel such as a rise in fuel surcharges due to the depreciation of the yen and soaring crude oil prices, and a decrease in the number of flights, we hold a fair where you can feel the charm of Hawaii to the fullest while you are in Ginza .
This is the 5th time, and a stage event will be held for the first time in 3 years . We will provide a special space where you can fully feel the charm of Hawaii.
<Points held this year>
1. 1. Strengthening EC. Assortment of products more than 2.5 times that of last year 2. Resumption of stage events, resumption of visits by overseas artists
・ "Strengthen EC" Matsuya online store starts one week earlier than the store!
Matsuya online store "Feel Hawaii in Ginza"
https://store.matsuya.com/goods/list.html?cid=hawaii
102 items in total (up 65 items from last year)
(14 food items / 88 items such as accessories and miscellaneous goods)
---
---
<Lauren Ross>
Canvas basket bag
12,100 yen <br /> A design that is perfect for summer, combining hibiscus with refreshing blue.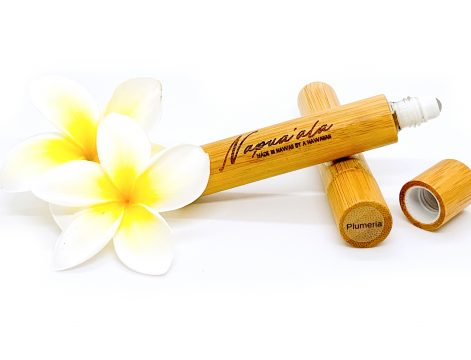 <Napuaara>
Roll-on perfume (Plumeria)
5,280 yen
Perfumes handmade one by one. The sweet and soft scent is reminiscent of hula dancer lei and hair ornaments.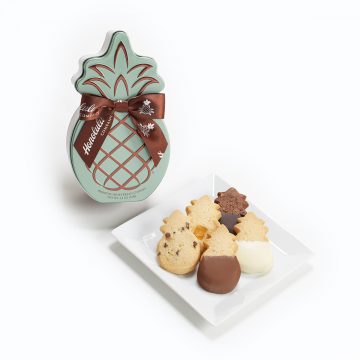 <Honolulu Cookie Company>
Pineapple gift can
2,160 yen (limited quantity)
A cute can that makes you want to collect it. Pineapple, 5 popular flavors, 9 shortbread cookies in total.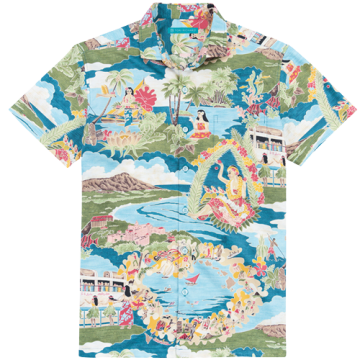 <Tori Richard>
Aloha shirt
22,000 yen <br /> Aloha shirt that is dyed in Japan and sewn in Hawaii.
・ 12 popular Hawaiian food stores!
Eat-in is also seated this year! 24 seats + 6 standing tables are available.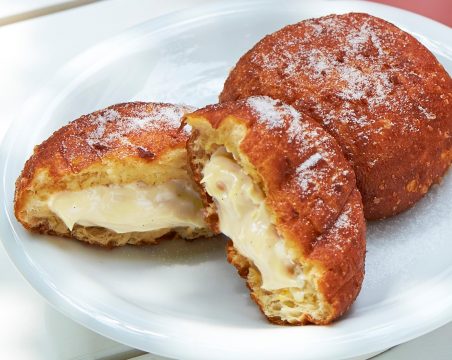 <Leonard's>
Malasada custard cream 241 yen Sugar 181 yen <br /> Fried bread with a chewy texture that is crispy on the outside and fluffy on the inside. (Up to 6 points per person)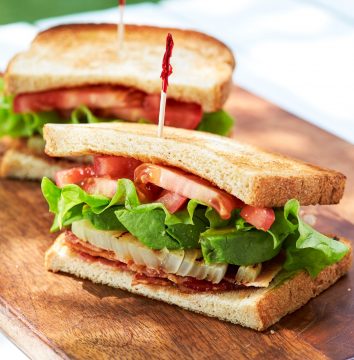 <Kua Aina Sandwich>
Matsuya first appearance
BLT & Avocado 1,120 yen <br /> The combination of crispy bacon and ripe avocado is the most popular product.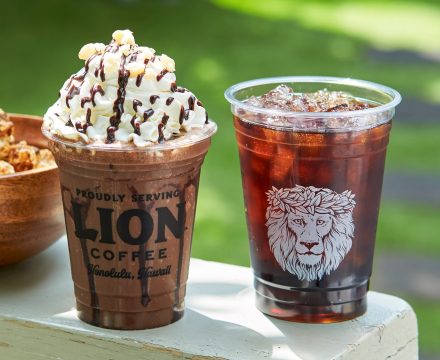 <Rainbow Islands Cafe>
Matsuya's first appearance <br /> Left) Hawaiian Horst Collaboration Frappe 620 yen (Matsuya Ginza limited)
Right) Iced coffee 401 yen A cafe officially recognized by "Lion Coffee" has appeared for the first time.
[Other shops] Ube / Ogo Onoroa Hawaii / Karani 1555 Coffee Factory / Pioneer Saloon / Hawaiian Select / Hawaiian Horst / Honolulu Cookie Company / Rays Hawaii Popcorn / Wow Wow Lemonade
・We also recommend items that enhance your "home time"!
As the time spent at home increases due to Korona-ka and the number of people reconsidering their interiors and hobbies is increasing, we will develop items such as popular Hawaiian art, cosmetics, and accessories that will enhance your time at home.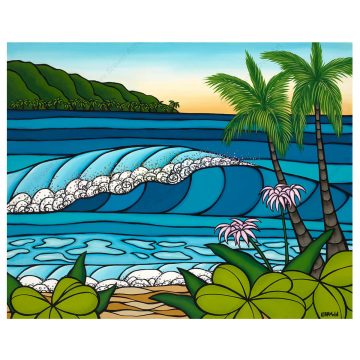 <Heather Brown>
Rainbow Spray
(W50 * H40cm)
89,100 yen <br /> A work that searches for "Rainbow Spray" that is hard to find while sitting on the beach and watching the mood of the waves for hours. Limited edition serial number included.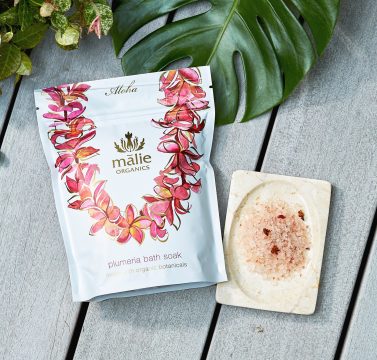 <Malie Organics>
Bath salts (Plumeria) 567g
5,390 yen <br /> Bath salts that are a blend of the popular Hawaiian sea salt and plant-derived essential oils.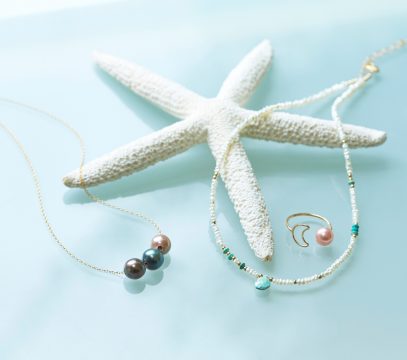 <Mauimari>
Necklace 24,200 yen Ring 22,660 yen <br /> Elegant Hawaiian jewelry using pearls by a Japanese designer living in Maui.
Maui-based designer Mari Diller visits the store
July 16th (Sat) -19th (Tue)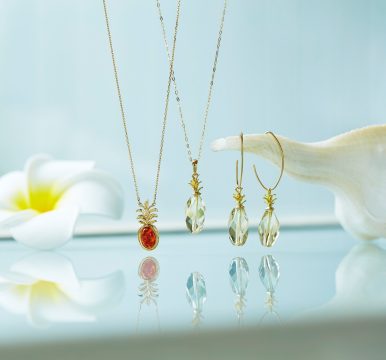 <Artistry & Eye>
From the left
Pendant 173,800 yen Pendant top 38,500 yen * Chain sold separately
Earrings 77,000 yen <br /> Hawaiian jewelry with fresh fruit motif.
(Because it is made to order, it takes about 6 weeks to hand over)
Demonstration sale by Mr. Glen T. Onoue, a jewelry craftsman from Oahu
July 14th (Thursday) to 19th (Tuesday) 11:00 am to 6:00 pm
[Art] Heather Brown / Bree Port / Nick Kutcher / Koji Toyoda / Jack Suoren / Lauren Ross [T-shirt] Local Motion / High Life / Aloha Surf Project / Hawaii University / Matsumoto Shave Ice / Strong Current [Clothing / Jewelry] Philippe Sabad / Aperitivo / Muse by Limo / Manukai Jewelry / Tori Richard / Kahala Shirt [Miscellaneous Goods / Living] Happy Haleiwa Market / Soha Living / Aloha Stampy / Beaded Cotton Wrap / Aloha Collection / Happy Wahine / Hokurele Baby / Petit Aloha Warmy / Kathy Mum Island Style [Cosmetics] Ranikai Bath & Body / Punani Naturals / Napuaara / Blossom / Kura Herbs / Island Soap & Candle Works / Island Bath & Body
・ Holding shows and events that make you feel Hawaii
We will hold events such as shows and workshops for our customers for the first time in three years.
1) Stage event
July 14th (Thursday) to 19th (Tuesday)
8th floor event square special stage <br /> Stage events by more than 30 performers, including a total of 34 hula dances, 6 times a day (4 times on the final day).
2) Outdoor hula event
Saturday, July 16th from 12:00 / 14:00 / 16:00
17th (Sun) From 13:00 / From 15:00 / From 17:00
MG Terrace on the 8th floor <br /> On weekends, live hula and ukulele performances by dancer Melia Yonekura, who has many show performances in Hawaii and Japan.
* All listed prices include tax. * Products handled in "Feel Hawaii in Ginza" include products produced outside of Hawaii.
<Past related articles>
"That Time I Got Reincarnated as a Slime Exhibition 2" in Matsuya Ginza A voice guide and collaboration cafe will be held by gorgeous voice actors!
TV anime SPY x FAMILY POP UP SHOP will be held at Matsuya Ginza for a limited time from June 29th (Wednesday)!
"That Time I Got Reincarnated as a Slime Exhibition 2" July 21st-August 9th in Matsuya Ginza will be held!