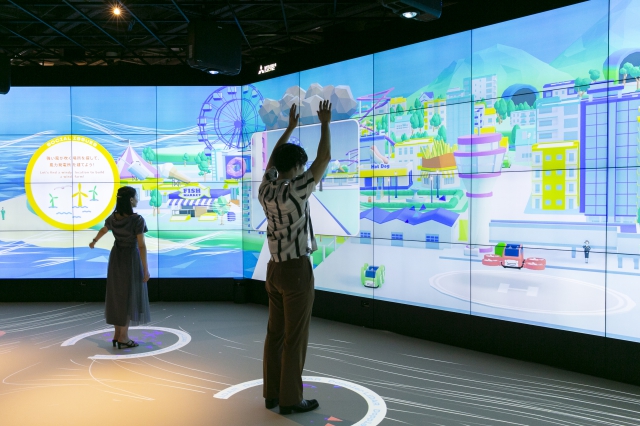 -Experience technology that visualizes invisible wind and a flying car-
[METoA Ginza PR Secretariat]
Due in part to the effects of the La Niña phenomenon, this summer's heat is expected to continue into autumn.
Many people may be worried about where to go out with their children during summer vacation due to the heat wave.
Therefore, this time, we will spend summer vacation meaningfully and comfortably.
We will introduce "3 free indoor facility spots where you can enjoy learning in a cool room".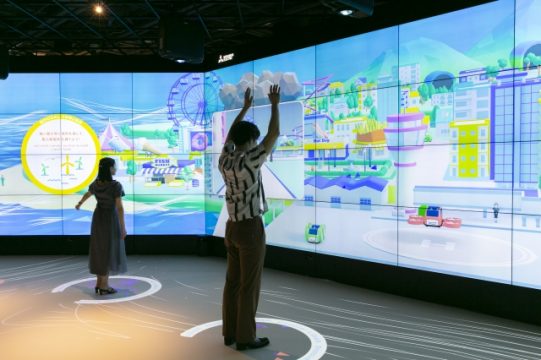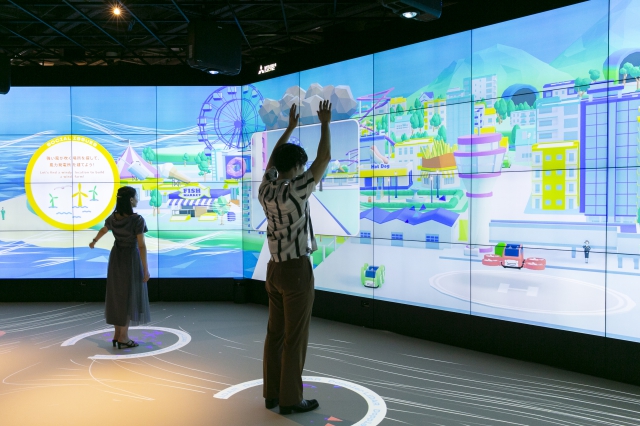 ---
---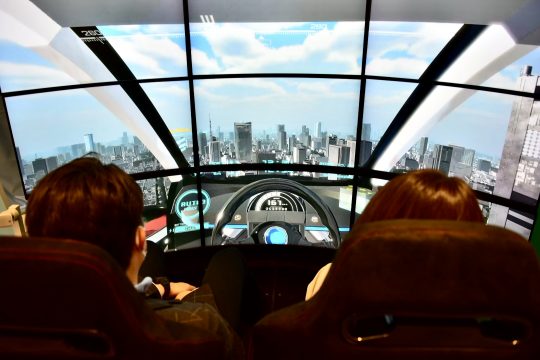 ■Learning about a sustainable future created by technology that "sees the wind" through a game
At the Mitsubishi Electric event square "METoA Ginza" in Ginza, we provide opportunities to learn and think about the technologies that will realize a sustainable future through various hands-on projects.
On the 2nd floor, you will work on various missions that occur in the virtual city "Sodateru Town" that spreads out on a huge display.
Participants will operate drones and flying cars with gestures while looking at the "strength" and "direction" of the wind visualized with arrows to solve the problems that dot the city.
Through the experience, participants can learn how new wind technology is used in society and how it will be utilized.
On the 3rd floor, you can experience a virtual ride in a "flying car".
Get on the realistic motion base and move over Tokyo while watching the wind in a flying car.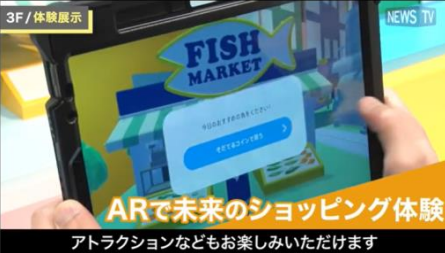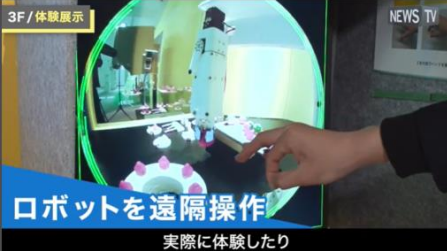 In addition, you can enjoy various attractions such as "robot remote control experience" and "regional revitalization experience with digital local currency" using AR.
This is an event that will give you an opportunity to think about how the latest technology can expand your life and how it can be used.
■ Event information
Growing town -I can see the invisible wind! The future spreads! ―
Date: June 23, 2022 (Thursday) to September 4, 2022 (Sunday)
Time: Event space: 11:00-20:00
Place: Tokyu Plaza Ginza "METoA Ginza" 1F-3F (5-2-1 Ginza, Chuo-ku, Tokyo)
Fee: Free
URL: https://metoa.jp/event/sodateru-town/
*Please check metoa.jp for the latest information such as changes in business hours.
*MeToA staff will guide you from 1F to 3F.
In addition, alcohol disinfectants are available at each exhibition to prevent infectious diseases.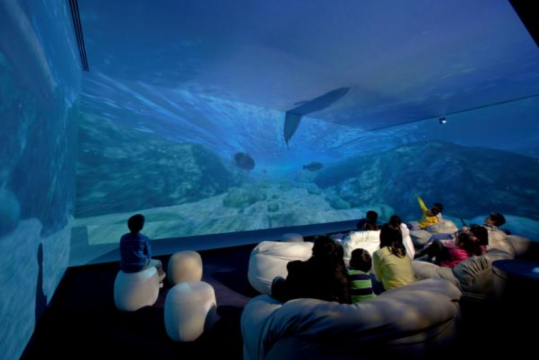 ■In cool summer! Experience the mystery and importance of water through the latest technology "Tokyo Museum of Water Science''
Where did the "water" that normally comes out when you twist the spigot come from?
We can think about where it flows and where it comes to us.
At the latest video theater, you can experience the "water trip",
There is a powerful water supply observation tour using projection mapping.
■ Tokyo Water Science Museum <br /> Business hours: 9:30-17:00 (Last entry at 16:30)
Address: 3-1-8 Ariake, Koto-ku, Tokyo
Admission fee: Free
https://www.mizunokagaku.jp/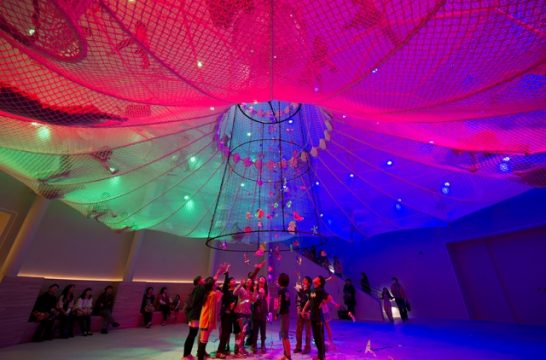 ■Experience-based complex facility "Galaxity" where you can learn while playing
Children can nurture their dreams and challenge spirit through play and experience.
This is a new facility for children of the future.
The "Children's Future Creation Center" in the facility has the largest planetarium in the 23 wards, "Maruchi Taiken Dome",
Experience facilities for climbing, which has been selected as an Olympic sport, are available.
■Galax City <br /> Hours: 9:00-21:30 (Children's area closes at 18:00)
Address: 1-3-1 Kurihara, Adachi-ku, Tokyo
Admission fee: Free
http://www.galaxcity.jp/future-creation-hall/
<Related articles in the past>
[Held monthly at Tokyu Plaza Ginza] Hands-on workshop of "Flower arrangement made from vase"
Lifestyle shop "Space Is the Place" that proposes "living with records" Grand opening on Saturday, April 2, 2022 at Tokyu Plaza Ginza!
[Tokyu Plaza Ginza] Implementation of "Yofuku Post", an initiative to donate sleeping clothes to environmental conservation and social contribution activities