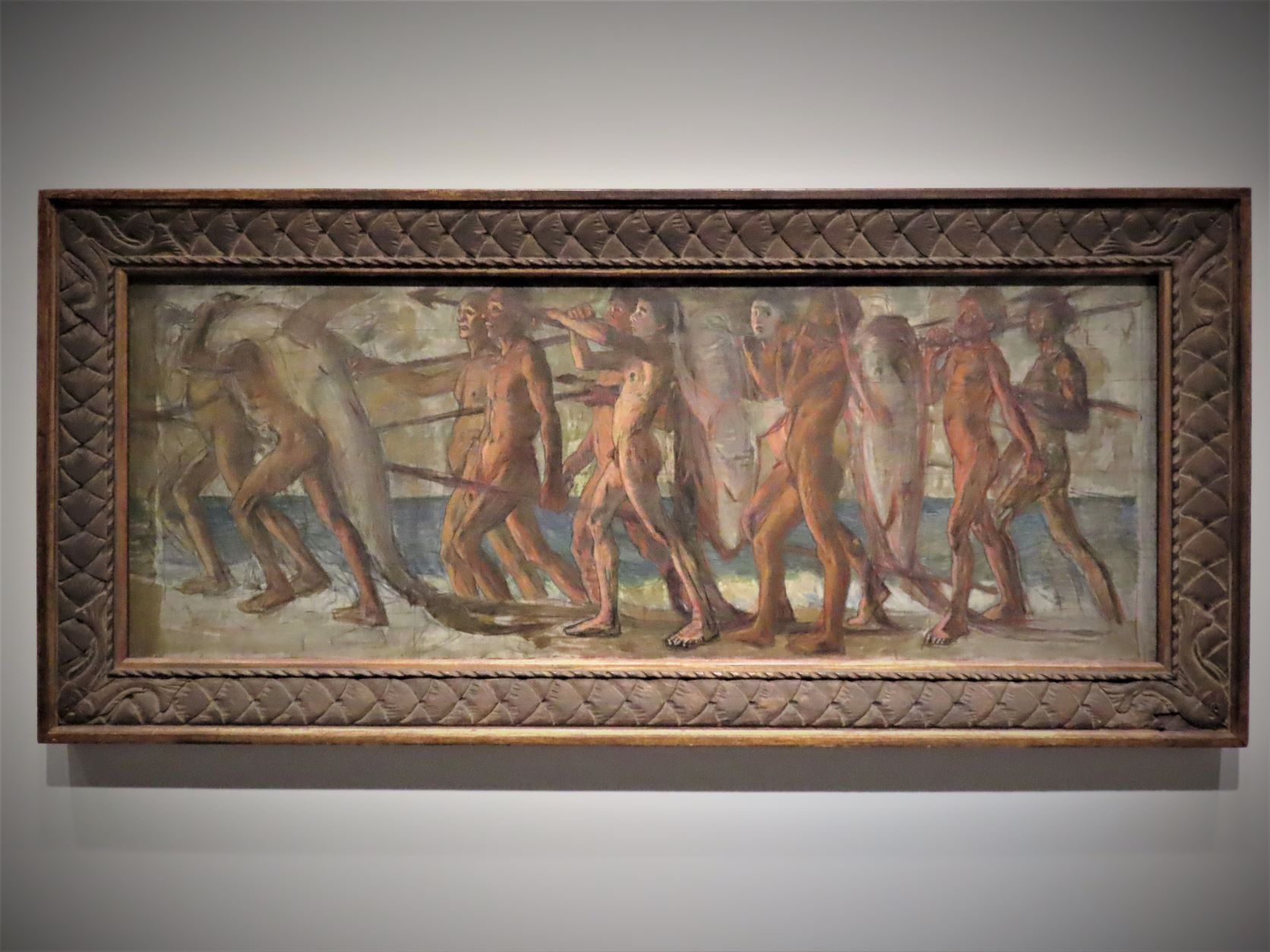 Shigeru Aoki << Seafood >> (1904) Important Cultural Property
At the Artizon Museum, from Saturday, July 30, 2022 to Sunday, October 16, 2022, "140 years of birth two journeys Shigeru Aoki x Hanjiro Sakamoto" will be held. A press preview was held prior to the event, so I will tell you about it.
Aoki Shigeru (1882-1911) and Sakamoto Hanjiro (1882-1969) were Western-style painters who each explored their own unique styles as Japanese Western-style painting matured. Both were born in what is now Kurume City, Fukuoka Prefecture, studied at the same elementary school, and aspired to be painters at the same cram school for Western-style painting.
In the commemorative year of the 140th anniversary of their birth, "140 years of birth: Two journeys: Shigeru Aoki x Hanjiro Sakamoto" will focus on about 250 works that well represent the characteristics and relationships of the two, and will be a time for each of their lives. We will unravel the "two trips" while crossing them.
Two souls meeting for the first time in 66 years.
Aoki and Sakamoto studied at Kurume-based painter Mitsumi Mori's Western-style painting cram school and were classmates in high school. did.
Aoki made a spectacular debut with The Goods of the Sea and attracted attention at a young age. On the other hand, Sakamoto, who made his debut several years after Aoki, continued to create paintings using horses, still lifes, and the moon for a long time until his death at the age of 87.
Retrospectives of Shigeru Aoki and Hanjiro Sakamoto have been held many times at each milestone, but the exhibition that featured both of them at the same time was the 1956 Shigeru Aoki and Hanjiro Sakamoto Exhibition. It will be the first time in 66 years since the Ishibashi Museum of Art). It can be said that this is an unprecedented competition between two artists born in Kurume in the same year.
This exhibition consists of four chapters: "Encounters", "Farewells", "Departure – Hanjiro Sakamoto", and "Intersecting Journeys". can do.
Sakamoto decided to go to Tokyo, inspired by the improvement in his drawing skills of Aoki, who moved to Tokyo and entered the Tokyo School of Fine Arts (currently Tokyo University of the Arts). A work when I went on a sketching trip with a mountain. In addition, the paintings that Aoki drew of Sakamoto when he moved to Tokyo are also on display, and you can learn about the friendship between the two at that time.
Originally, Aoki made his debut by exhibiting 14 works depicting Japanese and Indian gods at the Hakuba Kai Exhibition, but Japanese gods later became one of the main themes of his paintings. One of the highlights is the group of works called "mask sketches" that show Aoki's interest in classical culture. It has been closed to the public for a long time, but this time it will be exhibited together for the first time in about 40 years.
From the masks used in gigaku and bugaku, as well as the masks used in noh theater, which was completed in later eras, we can see Aoki's extraordinary interest in how the figures of ancient gods have been shaped.
Aoki and Sakamoto were working hard to master the art of painting together. However, it was the Tokyo Industrial Exhibition held in 1907 that marked a fork in the road for the two of them.
As a result, both Aoki and Sakamoto won third place. However, Aoki's "Wadatsumi no Irokonomiya" was ranked at the bottom of the third place, while Sakamoto's "Oshima no Itsu" was rated as the top. Aoki, who had already become a darling of the art world, was greatly disappointed by this result, but for Sakamoto, it was the first opportunity to receive a great honor in the art world.
Even after Aoki passed away in 1911, Sakamoto went on to study in Paris and continued to play an active role as a leading figure in the art world. At the venue, works centering on motifs such as the moon, horses, and still life are exhibited, and you can see how Sakamoto's painting skills have matured more and more.
Shigeru Aoki and Hanjiro Sakamoto. "140 Years of Birth: Two Journeys Shigeru Aoki x Hanjiro Sakamoto" where you can enjoy the charm of two Western-style painters who lived in the same era and worked hard together. Please visit the venue and take a look.
Simultaneous holding: "Ishibashi Foundation Collection Selection Special Corner Exhibition Countryside, Family, City" (July 20 (Wednesday) – October 16 (Sunday), 2022)
Overview of the event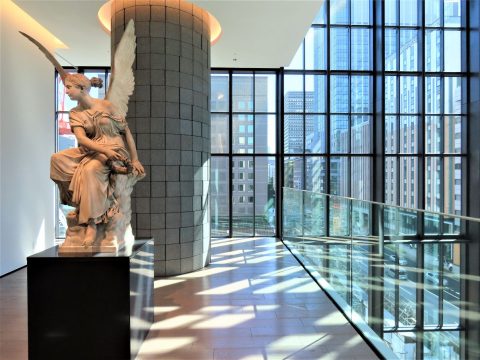 Exhibition name
140 Years of Birth Two Journeys Shigeru Aoki x Hanjiro Sakamoto
exhibition period
July 30 [Sat] – October 16 [Sun], 2022 (First term: July 30 [Sat] – September 11 [Sun] Second term: September 13 [Tue] – October 16 [ Day]
venue
Artizon Museum 6th and 5th floor exhibition room
Opening hours
10:00-18:00 (until 20:00 on Fridays except September 23rd) *Admission until 30 minutes before closing
closing day
Mondays (open on September 19th and October 10th), September 20th, October 11th
ticket price
Online reservation 1,600 yen Same-day 1,800 yen / University, vocational school, high school free (reservation required) / Disabled person with a disability certificate and one accompanying person free (reservation required) / Junior high school students and younger free (no reservation required)
Please see the event overview for details.
organizer
Ishibashi Foundation Artizon Museum
official page
https://www.artizon.museum/