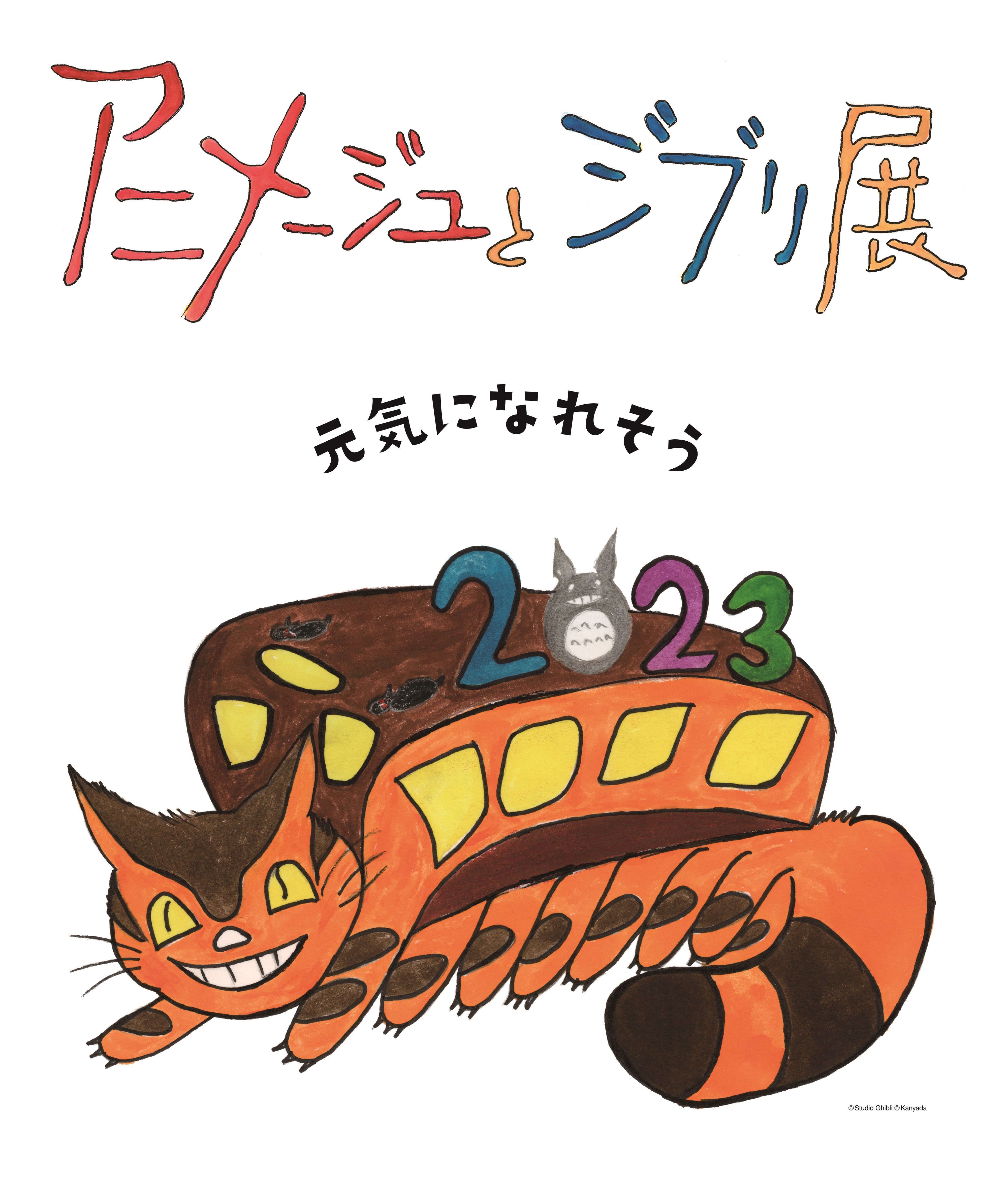 Studio Ghibli has taken a new step forward with the opening of the much-talked-about Ghibli Park, with producer Toshio Suzuki stating that "Goro-kun has inherited the spirit of Ghibli," about Goro Miyazaki, the park's director.
At Matsuya Ginza, an exhibition "Animage and Ghibli Exhibition" will be held from January 3, 2023 (Tuesday) to look back on the origins of Studio Ghibli.
This exhibition opened in April 2021 at Matsuya Ginza as the first venue for the exhibition, but closed in just 10 days due to the declaration of a state of emergency. After traveling to 6 venues nationwide, the exhibition will be held again at Matsuya Ginza with an upgraded version of the exhibition and product sales to meet customer expectations.
For the exhibition, we are reviewing the entire exhibition, increasing the number of works to be introduced, and considering a different composition from the last time. In the product sales, we plan to sell new products, so not only those who missed the previous exhibition, but also those who visited before can enjoy it.
Details of the exhibition and product sales will be announced later, so please look forward to it. In addition, the collaboration cafe that was well received last time is also scheduled during the exhibition period.
©Studio Ghibli ©Kanyada
---
---
[Exhibition new visual & logo release]
The new exhibition visual has been decided to be an illustration of the cat bus and a slogan of "I'll be fine". By opening the exhibition in 2023, we would like to deliver an exhibition that will make you feel energized.
The new visual is a cat bus drawn by Kanyada, a Thai woman who was the model for Toshio Suzuki's book "Southern Country Kanyada" (Shogakukan). Mr. Kanyada is also involved in the photography of the first official photo book "Ghibli Museum Story" (Discover Twenty One) of the Ghibli Museum, Mitaka, where you can enjoy the world of Studio Ghibli works. To match the new visuals, the new "Animage and Ghibli Exhibition" logo, written by Toshio Suzuki himself, was combined.
Kanyada Phatan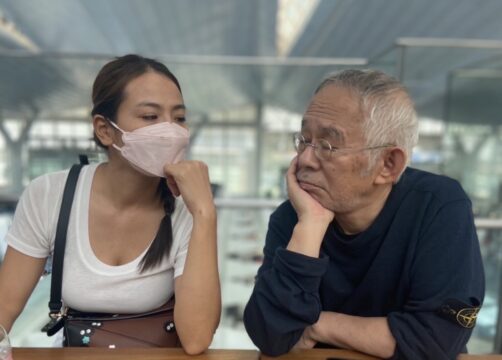 Photographer from Thailand. "From Pak Thong Chai" is being serialized in the monthly booklet "Hot Wind" published by Studio Ghibli in Japan. I contribute one photo and a poem every month. He is the author of Ghibli Museum Story (Discover Twenty One) and co-author of Where did you come from and where are you going? " (Tokuma Shoten), "A quote about work from Ghibli Suzuki. ] (KADOKAWA). In February 2022, he published a photo book "KANYADA" (Toseisha) that captures the beautiful scenery of Pak Thong Chai, Thailand.
What is Animage and Ghibli Exhibition?
A magazine that connects creators and viewers <br /> This exhibition focuses on the 1980s, from when the magazine Animage (Tokuma Shoten) was first published in 1978. More than 40 years ago, there was a time when animation made a big leap forward. Works of "Space Battleship Yamato" and "Mobile Suit Gundam" that young anime fans were enthusiastic about. Animage is a magazine that conveys the raw words of its creators. The catch-ball between creators and viewers through magazines has brought about the prosperity of Japanese animation that continues to this day.
The magazine where I met Isao Takahata and Hayao Miyazaki <br /> Animage, which has discovered many anime creators, meets the talents of these two. Isao Takahata and Hayao Miyazaki. The movie "Nausicaa of the Valley of the Wind" was born from the serialization of "Animage". Studio Ghibli's first work, "Laputa: Castle in the Sky," is a new place to create works that we can be satisfied with. And to "Grave of the Fireflies" and "My Neighbor Totoro" directed by both Takahata and Miyazaki. Despite being a magazine, Animage continued to publish the works of these two artists and convey their words to those who saw them.
Another story of the birth of Studio Ghibli <br /> There was a time when magazine production and animation film production were very close. In this exhibition, we will look back on the role that the magazine Animage played in the birth and development of many anime works through a wealth of magazine exhibits and valuable production materials. This shows that the creators of Animage launched Studio Ghibli with the same spirit, and continue to deliver their works to this day.
●About Animage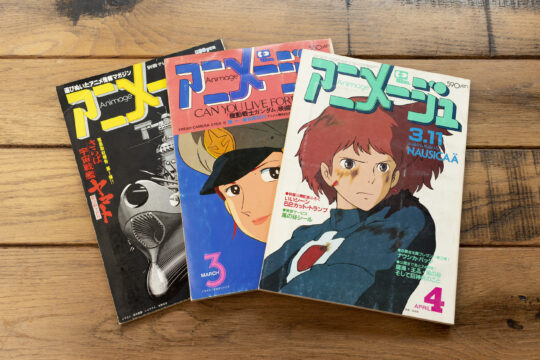 Launched on May 26, 1978, Japan's first full-fledged commercial anime magazine Monthly "Animage" (Tokuma Shoten). As a pioneer of anime magazines, interviews where you can see behind-the-scenes photos and behind-the-scenes production, with a close-up look at the inside of the industry, creators and people involved in production, who have never been in the limelight as a behind-the-scenes work. We have responded to the needs of fans, such as posting articles. This magazine, which triggered the establishment of Studio Ghibli with the animated film adaptation of "Nausicaa of the Wind", continues to serve as a bridge between anime and fans, celebrating its 45th anniversary in 2023.
[About ticket sales]
Entry to this exhibition is by appointment only. Please decide the date and time of your visit in advance and purchase a ticket. In addition, it may be sold out depending on the admission date and time because the quantity is limited for each date and time.
・Advance ticket with fixed date and time [Advance] General ¥1,300 / High school student ¥800 / Junior high school student ¥600 / Elementary school student ¥400
[On the day] General ¥ 1,500 / High school student ¥ 1,000 / Junior high school student ¥ 800 / Elementary school student ¥ 600
* Those who do not have a date and time ticket will not be allowed to enter the goods corner only.
*From 1/3 (Tue.) onwards, same-day prices will apply for all dates. If tickets are sold out in advance, there will be no same-day tickets.
・ Sales schedule [Advance sale] November 12, 2022 (Sat) 10:00-
[On the day] January 3, 2023 (Tuesday) 0:00 to each day, until each admission start time * First-come-first-served basis.
・ Purchase method Asoview! will be sold at
Details can be found on the Asoview website ( https://www.asoview.com/channel/tickets/bw7xw9rKis ).
Overview of the event <br /> Name: ""Animage and Ghibli Exhibition" Ghibli started from one magazine"
Date: January 3 (Tue) – January 23 (Mon), 2023
Venue: Matsuya Ginza 8F Event Square Opening hours: 10:00 am to 8:00 pm ≪Date and time designation system≫
*January 9 (holiday), 15 (Sun), 22 (Sun) until 7:30 p.m.
*Last day closes at 5:00 pm, admission until 30 minutes before closing Admission fee: [Advance] General ¥ 1,300 / High school student ¥ 800 / Junior high school student ¥ 600 / Elementary school student ¥ 400
[On the day] General ¥ 1,500 / High school student ¥ 1,000 / Junior high school student ¥ 800 / Elementary school student ¥ 600
Planning and production: Neutral Corporation Co., Ltd. Planning cooperation: Studio Ghibli Co., Ltd., Ghibli Museum, Mitaka Cooperation: Tokuma Shoten Co., Ltd., Maxell Co., Ltd., NPO Animation Special Effects Archive Organization Inquiries: Matsuya Ginza 03-3567-1211 ( major representative)
Exhibition official website: https://animage-ghibli.jp/
Exhibition Official Twitter: @animage_ghibli
* Business days and hours may change due to the spread of new coronavirus infections. For details, please see the Matsuya Ginza website ( https://www.matsuya.com/ginza/ ).
©Studio Ghibli ©Kanyada
[Matsuya Co., Ltd.] From the press release
<Related articles in the past>
Turkish traditional confectionery "Baklava" Asia's first permanent store opens <Nadir Gull> Open on Friday, November 11, 2022 Matsuya Ginza Basement 1st floor Western confectionery
Exhibition "Large Berserk Exhibition-Kentaro Miura 32 Years of Painting-Ginza Edition" First appearance goods, collaborative cafe menu announced! Held at Matsuya Ginza from Wednesday, September 21, 2022 to Tuesday, October 4, 2022!
It will be held at Matsuya Ginza from Wednesday, September 21st! "Tom and Jerry Cartoon Carnival"