Mdining Co., Ltd., which is owned by Yuki Mizutani, the president of DYM Co., Ltd., which conducts web business, human resources business, overseas medical business, etc., will open a luxury sushi " Ginza Sushi Yu" opened.


■Provide delicious sushi that does not allow any compromise <br />When I started this sushi restaurant, I had been looking for a sushi chef for about two years. It was very difficult to find a sushi chef, but we finally found a sushi chef who satisfied the owner, and decided to open this restaurant.
The chef has 20 years of training, including Ginza Kyubei, and is very confident in the taste.
The store is located on the first basement floor, and it is a hideaway-like space that can be used for dinner and private occasions.
---
---
■General Yoshihiro Tezuka
After graduating from a vocational school, he trained at Ginza Kyubey for about 16 years.
After that, he moved to South Korea and opened his own shop.
And after returning from Korea, he decided to play an active role in a prime location in Ginza,
To "Ginza Sushi Yu".
<Commitment to suppliers>
The owner, Tezuka, does not allow any compromise in procurement. If they don't have good ingredients, they don't buy them that day.
Tezuka's specialty sushi is "conger eel". It is impossible to express in words how Tezuka prepares his sushi with his sincerity, using ingredients with high scarcity value that are difficult to obtain depending on the season.
■ Selected sake and wine <br /> Katsuyama was born in a scenic place surrounded by nature, located at the foot of Mt. We procure Japanese sake from various places. There are also memorable wines such as Bordeaux Médoc First Class Marsannay and Vosne-Romanée Grand Crus, which are characterized by a firm body and are rich in complex, gorgeous aromas and fruit flavors, and extremely attractive Richebourg. We have a selection of carefully selected sake and wine that you can accompany on the day.

■Course menu ●Lunch: Tsubaki ¥10,000 (service charge included) + Drink: Kikyo ¥7,500 (service charge included) + Drink ●Dinner: Chrysanthemum ¥30,000 (service charge included) + Drink: Sasanqua ¥40,000 (service charge included) included) + drink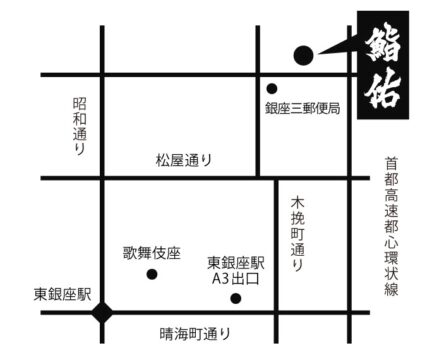 ■Store information・Ginza Sushi Yu
HP: https://suyu.jp
・Business hours Lunch 11:30-14:00 Dinner 17:00-19:30
20:00-22:30 (regular holidays: Saturdays, Sundays, and holidays)
・Address 3-14-17 B1F, Ginza, Chuo-ku, Tokyo
・Phone number 03-6264-0165
■Inquiries such as reservations <br /> Shotaro Nakano
Email: info@suyu.jp
URL: https://suyu.jp
■ Mdining Co., Ltd. Company Profile
(1) Trade name: Mdining Co., Ltd.
(2) Representative Director and President: Ryoo Iizuka
(3) Date of establishment: March 2018
(4) Capital: 15 million yen
(5) Head office location: 1-11-1 Osaki, Shinagawa-ku, Tokyo 141-0032
(6) Business description: Restaurant business
(7) Store URL: https://suyu.jp
<Related articles in the past>
Turkish traditional confectionery "Baklava" Asia's first permanent store opens <Nadir Gull> Open on Friday, November 11, 2022 Matsuya Ginza Basement 1st floor Western confectionery
DIESEL GINZA will open at Ginza Marronnier Gate 1 on Saturday, October 29, 2022
MOTHERHOUSE's food brand "LITTLE MOTHERHOUSE" opens its first specialty store in Ginza