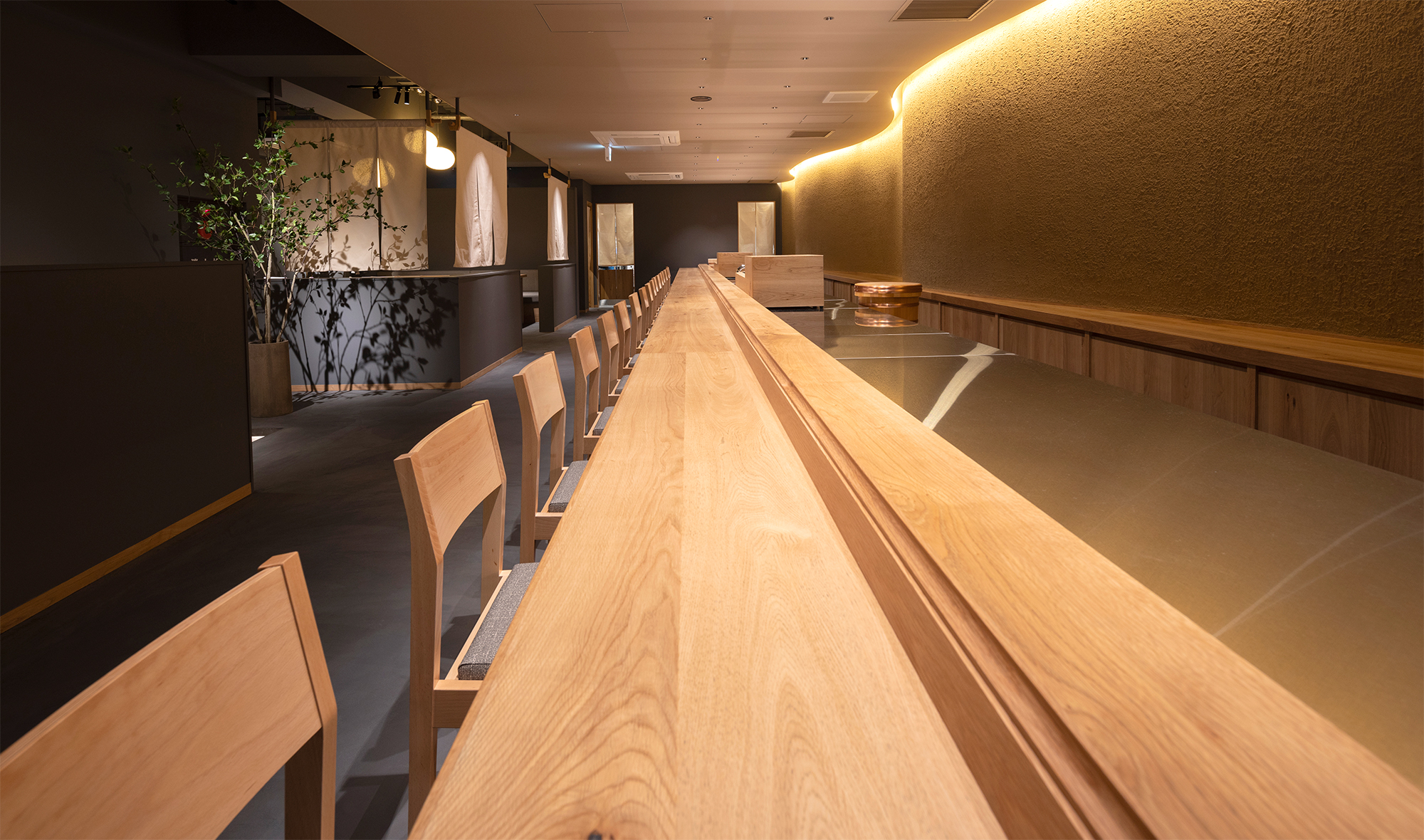 -Transferring Japanese food culture to the next generation. A stage for young craftsmen who will lead the future
Daito Enterprise Co., Ltd., which operates restaurants such as "Private Kaiseki Kitaoji" mainly in the Ginza area, will open a new authentic Edomae sushi restaurant "GINZA SUSHI BANYA KAI" in Ginza, Tokyo on Monday, January 16, 2023. increase.

・High-quality Edomae sushi made more casual
"GINZA SUSHI BANYA KAI" is a restaurant where you can enjoy high-quality Edomae sushi in a more casual and luxurious way. The menu is a sushi omakase course. Although it is located in Ginza, where there are many high-end sushi restaurants priced from 30,000 to 50,000 yen, we offer it at a price of 8,470 yen (tax included). The course was created with the desire to "enjoy seasonal ingredients in a luxurious way", and alternately offers sushi and a la carte dishes that make full use of the chef's 26 years of experience in kaiseki cuisine. You can fully enjoy a total of 22 dishes that are carefully crafted to bring out the full potential of the ingredients and the playfulness of the craftsmen.
・Pursuing cost performance by devising purchasing
We are particular about ingredients and purchases so that we can offer high-quality sushi at a high cost performance price. For this opening, we have developed our own procurement route from Akkeshi fishing port in Hokkaido. We deal directly with Gomei, a long-established fish shop in Akkeshi that has been in business for 100 years.
For the tuna, we offer large fatty and medium fatty tuna. Southern tuna is not well known in general and is not traded at as high a price as bluefin tuna, but it has a reputation for its deliciousness and has long been loved by fish professionals such as auctioneers and chefs. am. The high-quality fat is not heavy, and is sweeter than bluefin tuna.
---
---
In addition to ingenuity in purchasing, the menu structure is narrowed down to one "Omakase course", and by suppressing the purchase loss of ingredients, we have achieved reasonable prices.
・Stage for young sushi chefs
In addition, we are actively working on training young craftsmen. Sushi chefs are currently facing a serious shortage of human resources. Due to the high hurdle of requiring a long training period to become a full-fledged craftsman, the shortage of craftsmen, especially among the younger generation, has become an issue, and the corona crisis has added to the problem. In response to this situation, our company, which considers the craftsmanship of chefs and the inheritance of Japanese food culture as our mission, has started a full-fledged effort to cultivate craftsmen who will lead the future. Instead of strict training and learning by watching, we have opened the "Itamae Open School" where you can systematically learn from the basics such as how to handle kitchen knives and how to wholesale fish so that even inexperienced people can acquire skills in 3 months. We already have a diverse group of people who want to become sushi chefs, and half of them are women. Young craftsmen who have reached a certain level enter the shop's counter with veteran craftsmen and hone their skills through practice. As a token of our gratitude to our customers who support our young craftsmen, we have set our food prices at reasonable prices.
A total of 46 seats are installed, including table seats, centered on the overwhelming counter seats with 18 seats lined up in the store. Private rooms are also available, and can be used for a variety of occasions, such as casual entertaining in Ginza, dating, dining with colleagues, friends, and family.
We will continue to open up the future of food with innovative ideas and passion while valuing tradition.
【store information】
Store name: GINZA SUSHI BANYA KAI
Address: Ginza First Five Building 7F, 1-5-10 Ginza, Chuo-ku, Tokyo
Access: 1-minute walk from Ginza-itchome Station on the Tokyo Metro Yurakucho Line, 5-minute walk from Ginza Station on the Marunouchi Line, 4-minute walk from JR Yurakucho Station Phone: 03-6228-7301
Business hours: 12:00~14:30 (LO 13:30)
17:00~22:30 (LO 21:30)
Regular holiday: New Year's holiday Seating capacity: 46 seats, 18 counter seats, 14 table seats, 2 private rooms, 14 seats Square footage: 54 tsubo Opening date: January 16, 2023 (Monday)
URL: https://www.sushi-banya.jp/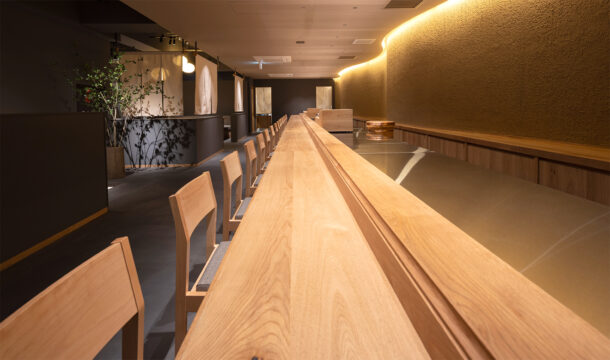 ・[Omakase course introduction]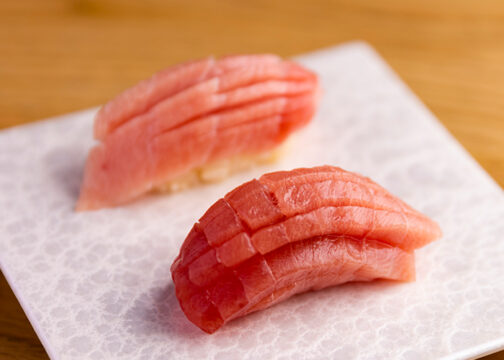 Comparing the finest southern tuna<br /> We offer large and medium fatty tuna, which are renowned for their deliciousness. The taste of high-quality fat spreads in your mouth.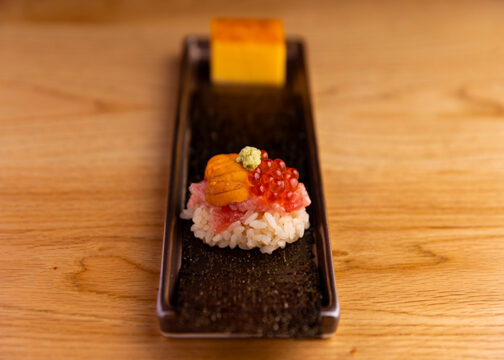 Zagin Roll <br /> A dish that lets you enjoy a luxurious taste of sea urchin, salmon roe, and tuna oysters. Enjoy it wrapped in flavorful seaweed.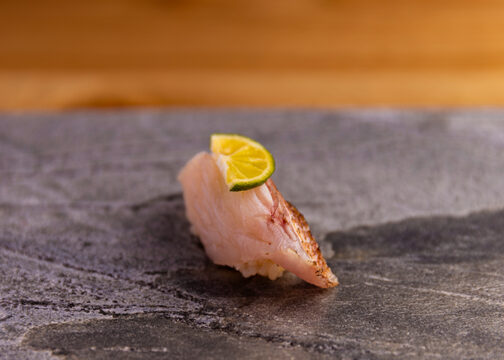 Roasted Nodoguro <br /> We only use well-oiled Nodoguro, which is grilled with the skin on for a fragrant finish. Simply with salt and sudachi.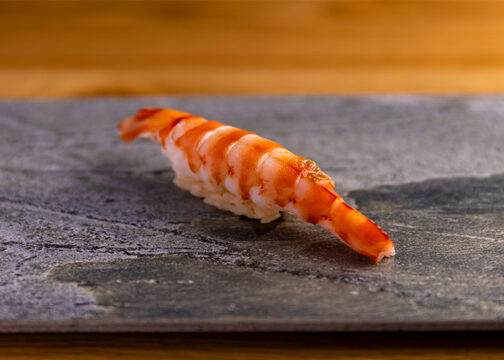 Drunken prawns <br /> By soaking live prawns in pure rice sake, the scum is removed and the meat is plump. You can also feel the faint scent of sake.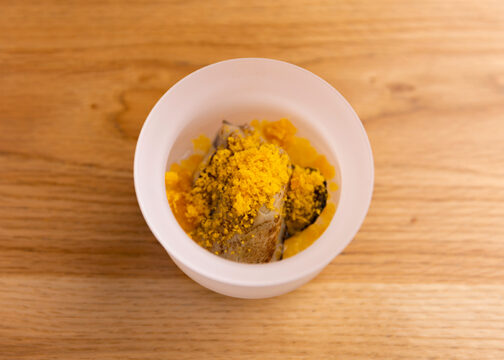 Grilled oyster Karasumi Yogoshi <br /> Oysters in the shell
They were peeled one by one, cooked at a low temperature of 65 degrees until soft, and then mixed with grated Chinese ink.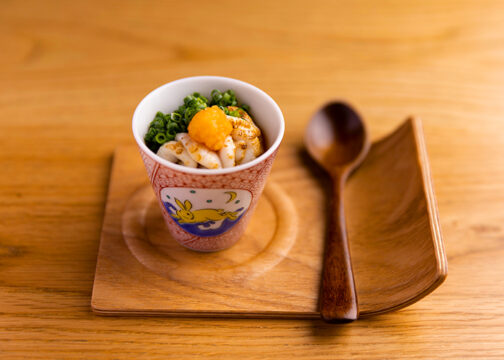 Tachi Chawanmushi "Tachi" means cod milt. A creamy texture is achieved by slow heating. Refreshing with ponzu sauce.
※The photograph is an image.
Sales price <br /> All 22 items 8,470 yen (tax included)
Course example <br />Tsu Fuyu-Kaburi Kani-zukuri Cold yellowtail tataki sushi Premium southern tuna taste comparison ・Large fatty nigiri ・Medium fatty nigiri temperature Chawanmushi pickled small spear squid Boiled in small spear squid Fried public fish Nanohana dipped sushi Jikinme Natural flounder kelp 〆 Bonito Broiled seared sea bream Grilled oysters Karasumi Yogoshikyu Green onion tuna soup sushi Drunken tiger prawns Pickled scallops Red vinegar Shime mackerel Two conger eels Zigin roll Castella egg soup Hanasaki juice Today's fruit
※The photograph is an image.
*Course content is subject to change depending on the season.

[About Daito Enterprise Co., Ltd.]
Founded in 1927 (Showa 2). We operate restaurants such as "Private Kaiseki Kitaoji" and "Private Japanese Cuisine Higashiyama" mainly in the Ginza area, and currently have 29 stores (January 12, 2023). Overseas, we operate one store in Bangkok, Thailand, and are planning to open more overseas stores in the future.
With "NEXT FOOD CULTURE GLOCALLY" as our corporate purpose, we are delivering "deliciousness" and "enjoyment" to local customers, and disseminating Japanese food to the world.
In the fall of 2022, we will open the "Itamae Open School" where you can learn while working at our store regardless of work history or age. We aim to develop global human resources who can play an active role overseas. We value the craftsmanship of our chefs, enhance the appeal of Japanese food culture, and pass it on to the next generation.
【Company Profile】
Company name: Daito Enterprise Co., Ltd. Head office location: 1-5-6 Kajicho, Chiyoda-ku, Tokyo 101-0044
Founded: March 1949 Representative: Takuya Kitao, President Business description: Restaurant planning and management, real estate rental business
URL: https://www.daitohkigyo.com/
<Related articles in the past>
Opened eel restaurant "Sumiyaki Unafuji Yurakucho Mukai" in Hibiya OKUROJI
The fully-attended yakiniku restaurant "Yakiniku Gyuin Ginza" will open on November 14th (Monday)!