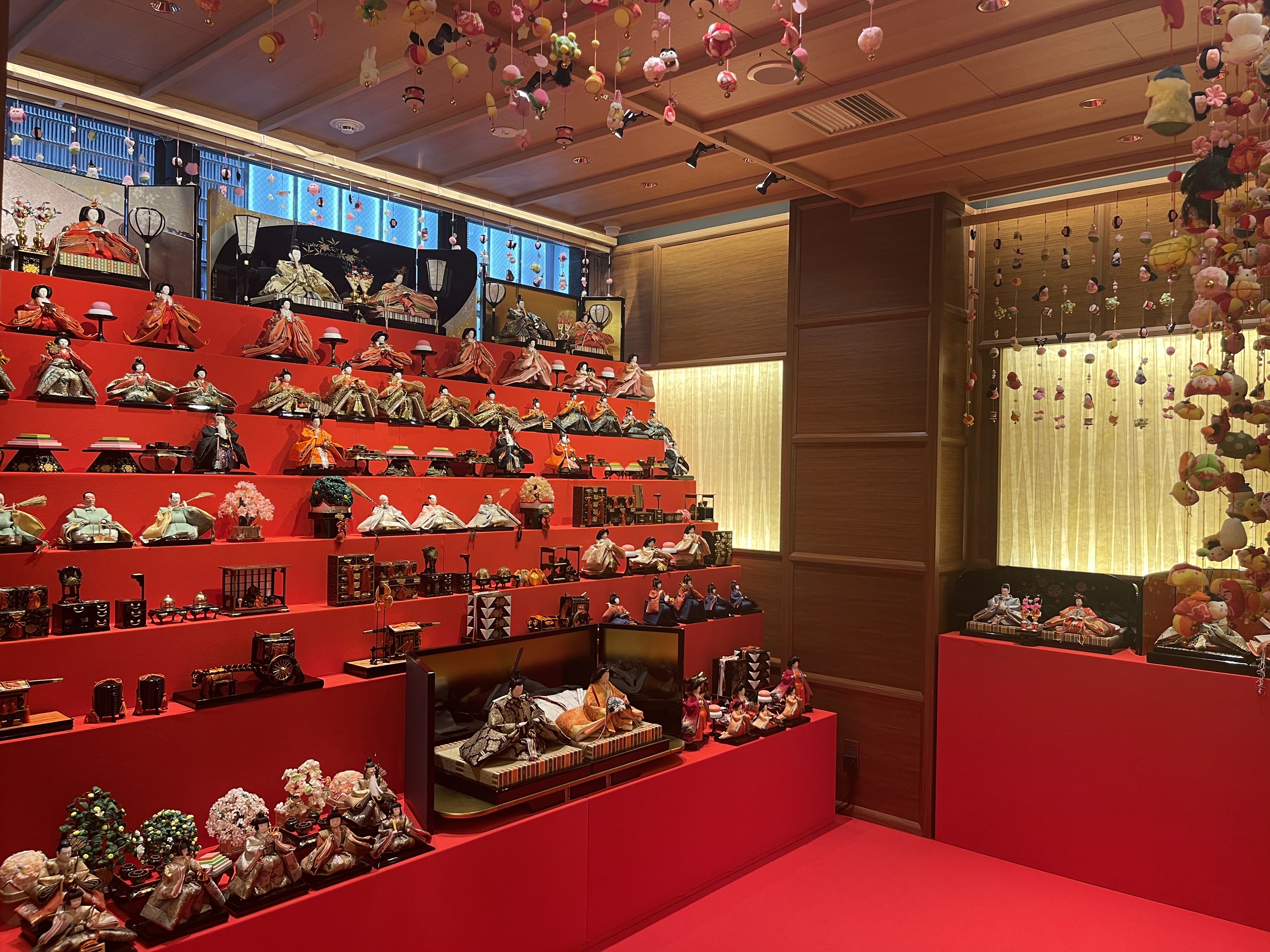 Soke Minamoto Kitchoan Co., Ltd. will hold the 8th Hina Doll Exhibition from January 17th (Tuesday) to March 6th (Monday) at the Soke Minamoto Kitchoan Ginza Main Store. In conjunction with the "Momo no Sekku" festival, we will display gorgeous hina decorations and about 4,000 cute hanging hina dolls, wishing for the healthy growth of girls.
---
---
"Soke Minamoto Kitchoan" is developing stores overseas and decorating stores according to the time of year in Japan with the desire to "convey Japanese culture to many people along with Japanese sweets." Pass through the corridor decorated with gorgeous hanging dolls on the 1st floor and take the elevator to the 2nd floor.
This event, where you can appreciate the hina dolls and tsurushi hina with no admission fee, can also be photographed. You can enjoy it in various ways other than just viewing, such as sharing the photogenic store for a limited time on SNS.
During the period of the Hina doll exhibition, we will present one "Sakuramochi" of Soke Minamoto Kitchoan to those who eat the meal menu at the cafe restaurant K.MINAMOTO attached to the same building.
In addition, customers who have made a reservation from the beginning of February will be able to enjoy the "Hinamatsuri limited course meal" at the cafe restaurant K.MINAMOTO at the exhibition venue. In addition, Hinamatsuri desserts will also appear on the regular cafe menu for a limited time. Please take advantage of this opportunity.
【store information】
Soke Minamoto Kitchoan Ginza Main Store <br /> Address: 6-9-8 Ginza, Chuo-ku, Tokyo
Phone: 03-5537-5457
business hours:
Weekdays 10:00-20:00
Saturdays, Sundays, and holidays 10:00-19:00
Cafe restaurant K.MINAMOTO
Address: 6-9-8 Ginza, Chuo-ku, Tokyo
Phone: 03-6385-8121
business hours:
Weekdays: 11:30-20:00 (LO 19:00)
Sat, Sun, Holidays: 11:30-19:00 (LO 18:00)
Closed Mondays *Open if Monday is a holiday Reservation hours: 11:30-19:00