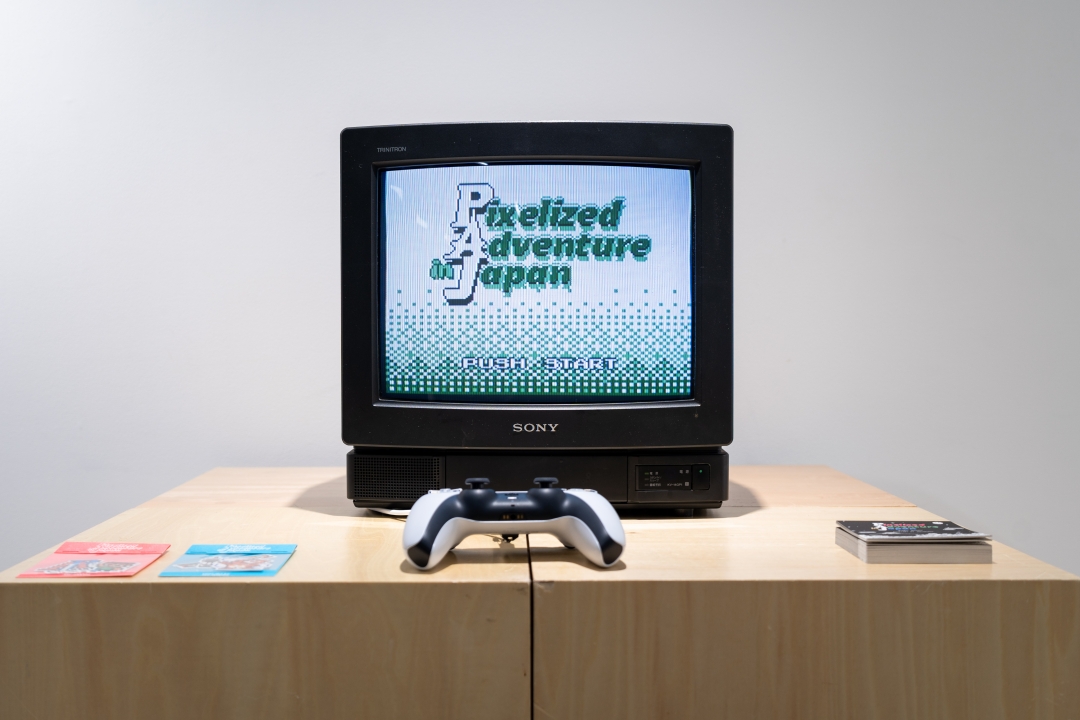 I visited "Pixelized Adventure in Japan" held in Ginza from January 11 (Wednesday) to January 24 (Sunday), 2023.
*This article was provided by Ayano Hiruma.
When I headed to the Sony Park Mini in the Nishi-Ginza parking lot directly connected to Ginza Subway Station, I was greeted by the key visual of this project, "Pixelized Adventure in Japan."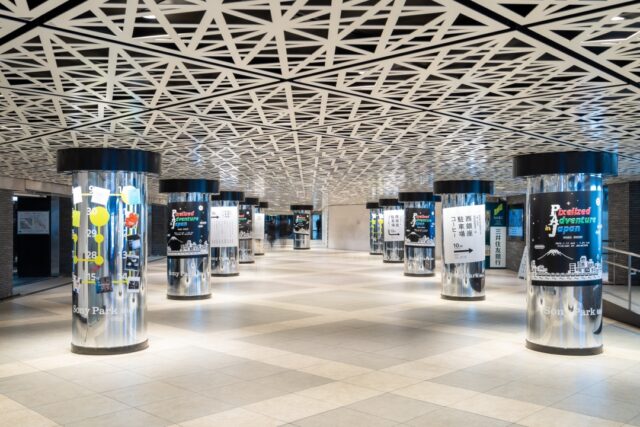 What is "Pixelized Adventure in Japan"?
This event is the first solo exhibition held in Japan by Joo Jae Bum , a pixel artist from South Korea. You can experience the pixel game "Pixelized Adventure in Japan", and you can see pixelated items (exhibition) that jump out of the game world in the same space.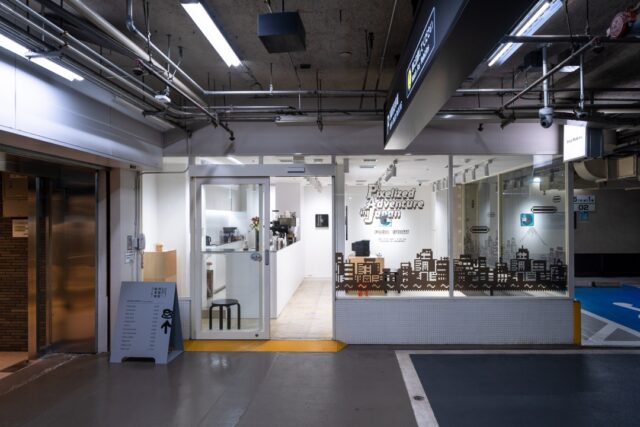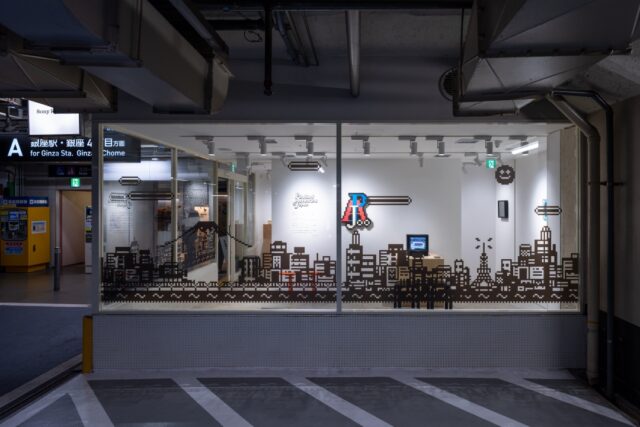 The main character, JOO, departs from his atelier in South Korea and completes a piece of art while completing various missions in various parts of Tokyo.
Through the adventure of "JOO", the story was expressed as an attempt to connect South Korea, where Joo Jae-beom is based, and Japan with a virtual and real Pixel Game.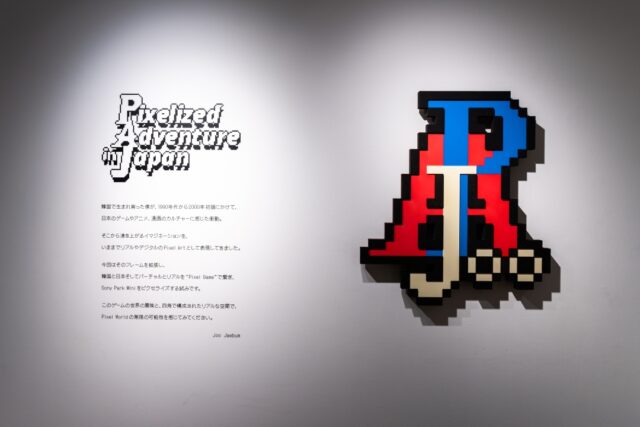 ---
---
Mr. Ju Jaebum talks about the intention of this trial and his thoughts on Japan as follows.
"I am making a game about JOO, an artist in Seoul, who meets friends in Japan and completes a mission in Japan. When I was a child, Slam Dunk and Dragon Ball were very popular in South Korea, and I myself loved Japanese anime, manga, and games, and had a strong admiration for Japan.
In this work, I would like you to pay attention to where the reality and the game are synchronized and compare them. As an artist, what I was particular about this time was that I actually saw it with my own eyes and incorporated it into the graphics in the game."
When I stepped into the venue, I found a nostalgic Sony CRT TV and a game controller in the center.
Next to that, there is also a character that embodies this pixel art, and you can already feel the pixelated world view.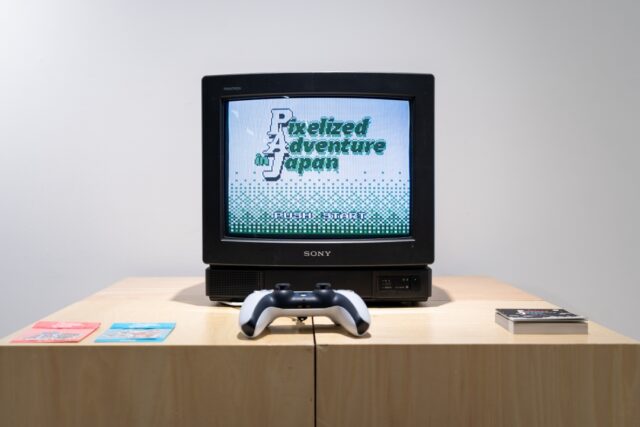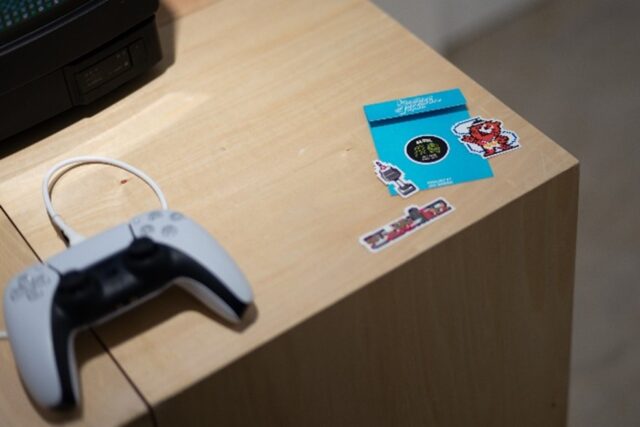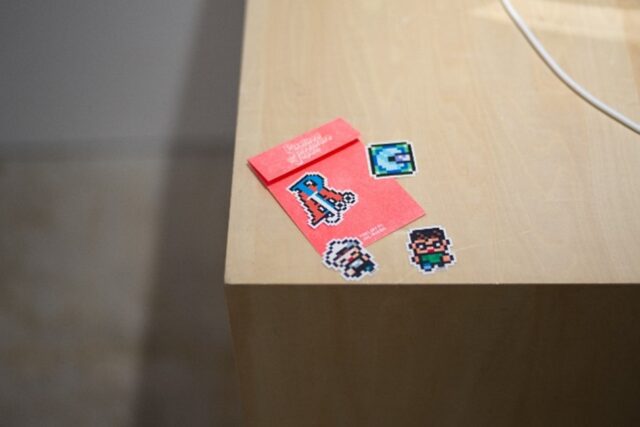 About the adventure story
In the game, JOO, a pixel artist active in South Korea, appears. JOO leaves his atelier and comes to Japan with a mission: "I want you to complete a certain work before the shop opens."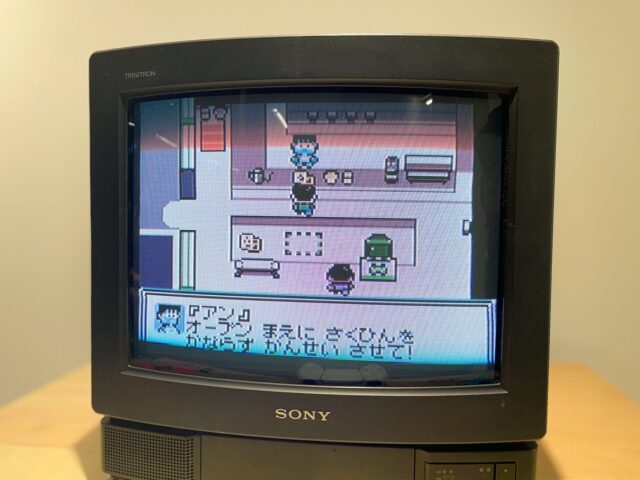 The first thing that surprised me was the faithful reproduction of the real world, such as the airport, Ginza, the streets of Tokyo, and the Sony Park Mini, which is the exhibition hall this time. It feels like the space you are in now and the world of pixel art in the game are mixed.
In the game, you can talk to people in the town, follow the hints you find in the conversation, and acquire various items to clear the mission.
If you draw an omikuji at a certain shrine in the game and get great luck, you may also get a pixel art wallpaper for your smartphone. Busy going back and forth between the game world and the real world.
Various tricks were also used to clear the missions, and there were moments when communication was born through pixel art, such as conversations with people who were visiting the experience at the same time to find hints.
All the items were collected in a short time, and the mission was successfully completed. The finished product is the logo mark designed for the event "Pixelized Adventure in Japan", and the completed work will be delivered to the Sony Park Mini.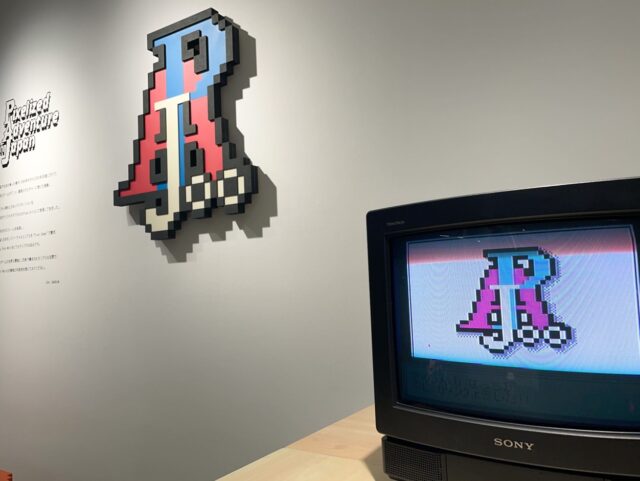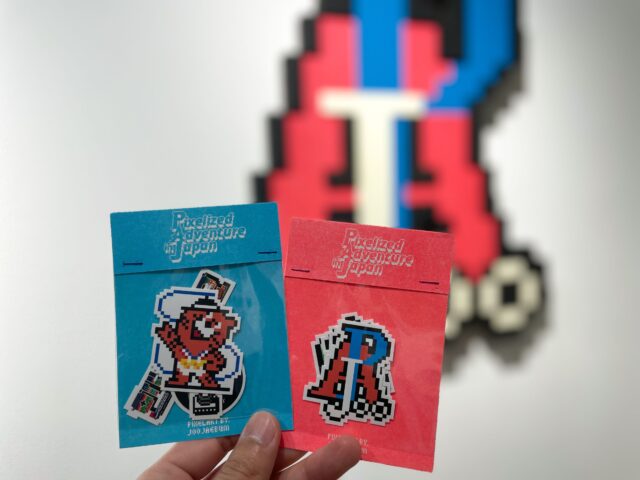 It's a relief to have the work delivered before the shop opens. After clearing the game, I was presented with a sticker of the pixel art work that appeared in the game this time. This is a limited item that can only be obtained at this event.
The game experience time is about 10 minutes. The staff will support even those who are not familiar with the game, so I would like everyone to visit the site and play.
When you experience the game, you will be impressed by the fact that the items displayed in the game space have been reproduced as pixel art.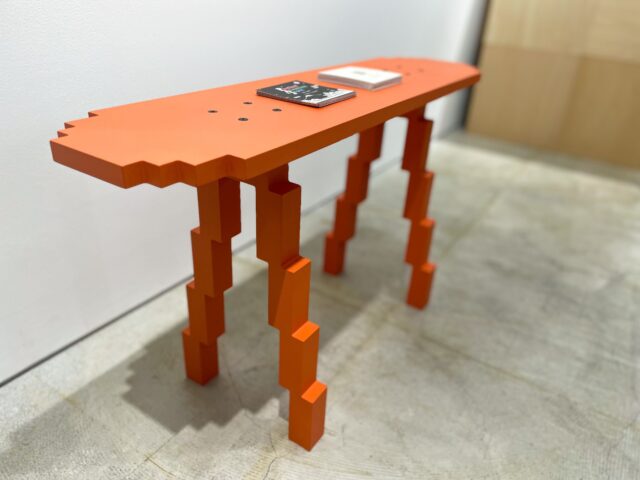 Also, if you look at the attached "Nishi Ginza Parking Coffee" …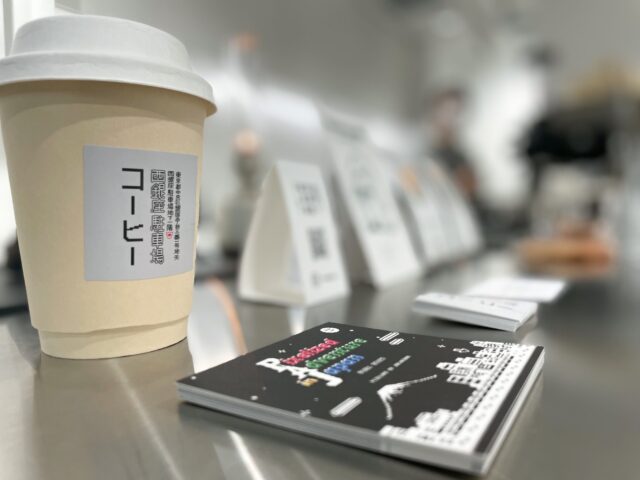 Pixelated works were also exhibited here.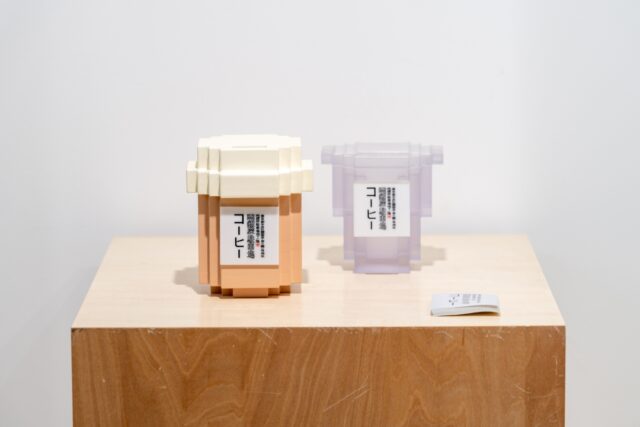 It was exactly the moment when the game world and the real world were connected through pixel art, as if Mr. Jae Bum Joo suggested a life with pixels in everyday life.
Through pixel art, Mr. Ju Jae Bum
"I want to pixelize the whole earth. I want to express the world as a pixel world together with my friends, who influence each other. I want to keep trying new and interesting things."
told us.
■ Mr. Joo Jaebum
A pixel artist based in South Korea, he creates various works, mainly three-dimensional objects, graphics, and video works, and is an artist who is active globally, such as working on advertisements in collaboration with companies.
Born in 1983. I was in charge of video and graphics at a company established within the animation circle I belonged to when I was a university student. Around the same time, he started working with pixels.
As a pixel artist, 2019 "PICK x CELL Solo Exhibition at Lotte Gallery (Seoul)" "Pixel x Pixel Group Exhibition (Tokyo)", 2020 "Conservator C's Day Group Exhibition at MMCA (Seoul)", 2021 "Finding my Lost ** Solo Exhibition at MMCA (Seoul)", 2022 "Shibuya Pixel Art Contest 2022 Jury (Tokyo)", "Korean Culture Day Exhibition (Sao Paulo, Brazil)", "SCREENS Solo NFT Show (LA, USA)" have a track record.
In addition, he is an artist who is active globally, such as working on pixel graphic advertisements for various domestic and overseas companies such as Google, NIKE, and Starbucks.
■Sony Park Mini "Pixelized Adventure in Japan" Requirements
Title: Pixelized Adventure in Japan
Overview: A program by pixel artist Joo Jaebum.
Mr. Joo's first game work "Pixelized Adventure in Japan" will be exhibited at Sony Park Mini. Various items that appear in the game will be displayed as realistic three-dimensional pixel art in the space of Sony Park Mini, and you can enjoy the experience of connecting the "virtual world of the game" and the "real world of pixels".
Date: January 11 (Wed)-24 (Tue), 2023 11:00-19:00
Venue: Sony Park Mini (5-3-1 Ginza, Chuo-ku, Tokyo Nishi-Ginza Parking Lot Basement 1F)
Price: Free admission Web page: https://www.sonypark.com/mini-program/list/024/
Hashtag: # pixelizedadventureinjapan
<Past coverage article>
[Venue report] Chikawa's first original painting exhibition "Nagano Exhibition" opens at Matsuya Ginza. More than 200 original drawings, as well as behind-the-scenes settings that fans must see! ?
[Interview report] DJ live 6 times a week! The Royal Park Canvas Ginza Corridor, a new hotel in Ginza where you can get drunk with alcohol and entertainment
[Interview report] Go on an adventure on a magic carpet. Jean Julien's new work "The Departure" appears in the GINZA SIX atrium art
[Actual food report] Autumn gastronomy to taste in Ginza! Introducing GINZA SIX's 2022 autumn recommended dishes and sweets
[Preliminary experience report] "Ginza Town Bar 2022" is the best gourmet event where you can challenge a high-class bar for about 1,300 yen. Attention Ginza Beginners!