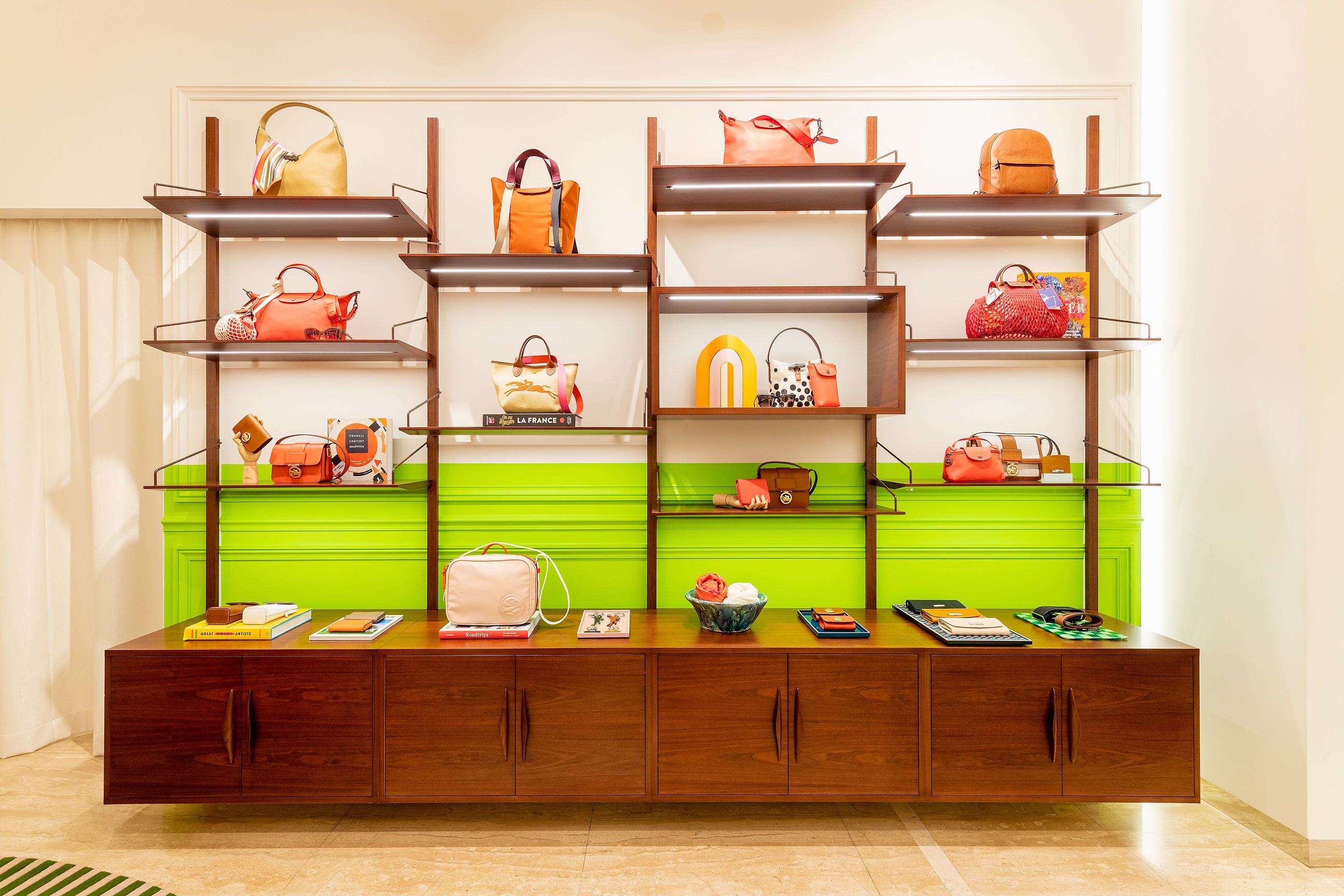 – An image of an "apartment" where modern Parisienne lives –
Founded in 1948 by Jean Cassegrain in Paris, France, Longchamp is a maison brand that combines modern luxury, creativity, and dynamism. The design concept of "Longchamp La Maison Omotesando" and "Longchamp La Maison Ginza" will be reopened on Monday, May 8, 2023.
A home is a place that reflects who you live in, your life experiences, and what you are passionate about. The new flagship store has a warm atmosphere, as if you were invited to a friend's "apartment" and is full of the Maison's authenticity and energy. It has been reborn as a space where you can feel the mindset.
---
---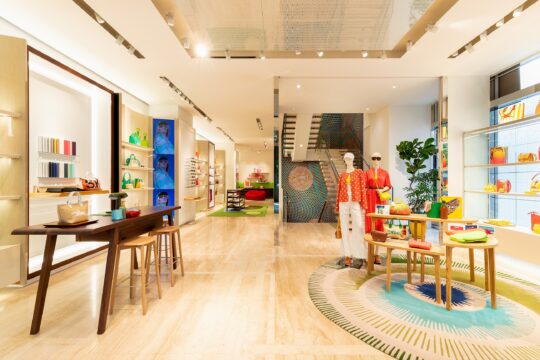 Just like each room in an "apartment" in Paris, the Maison's new flagship store has its own unique space. At the entrance, a tall desk welcomes guests as if they were in an atelier. The Parisienne bookcase-like shelves are lined with new collections, leather goods and accessories are displayed alongside paintings, books and furnishings linked to the themes and colors of the collection.
In the lounge, which is decorated with Haussman architectural interior decoration, vintage-style furniture, rugs that snuggle up for a moment of relaxation, and relaxing sofas are lined up. As if it were, you can relax and be surrounded by the Maison's masterpieces that arouse your curiosity.
Like the "apartment" lovingly nurtured by modern Parisienne, the new flagship store is full of Maison codes and values. The dark green "Veil Heritage" and energy (expressing the image of modern Parisienne, expressing the Maison's authenticity (tradition of craftsmanship handed down by craftsmen through family management) and energy (expressing the image of modern Parisienne, the Maison's new era with creative curiosity). The moegi-colored "Vert Lumiere" brand color, which expresses the driving force for opening up, and the art pieces that express the bond that connects the Maison and the craftsmen add color to the space.
Pieces in collaboration with artists include a large glass decanter set and a duo of donut mugs created by Paris-based designer Pia Chevalier, selected by artistic director Sophie Delafontaine. A woven tray reminiscent of a bistro chair made by French designer Philippe Model is decorated with small items.
In addition, the archives of the Maison are displayed in the store, telling the secret story of the origin of the world's first luxury leather-wrapped pipe wrapped in hand-stitched leather.
"Longchamp La Maison Omotesando" and "Longchamp La Maison Ginza", which have been reborn as "apartment"-like spaces where modern Parisiennes live, offer the latest leather bag and ready-to-wear collections, telling stories that the Maison draws each season. increase. In the future, domestic stores will follow the new design concept.
[About Longchamp]
Founded by Jean Cassegrain in Paris, France in 1948, the Maison brand is a fusion of modern luxury, creativity and dynamism. The brand, which began with the world's first luxury leather-wrapped pipe wrapped in hand-stitched leather, continues to deliver a style that colors the modern Longchamp woman while following the heritage of more than 70 years. In 1993, Longchamp created iconic and iconic French savoir-faire products such as the origami-inspired "Le Pliage®" and the bamboo toggle "Roseau". We have launched a timeless bag collection into the world.
Currently, under the direction of Artistic Director Sophie Delafontaine, every season we release ready-to-wear that reinterprets French elegance, as well as bags, accessories, shoes, eyewear, and travel goods for women and men. Continuing its family-run tradition, Longchamp is still owned and operated by the Cassegrain family, with over 300 boutiques in 80 countries around the world.
In Japan, "Longchamp La Maison Ginza" was born in July 2019 and has 46 stores, including the flagship La Maison in Omotesando and Ginza (as of April 2023). In addition, Longchamp, which values craftsmanship based in its atelier in Segre, France, has been certified as an intangible cultural property company by the French government since 2007.
Longchamp (Longchamp Japan) TEL 0120-150-116
Official online store https://www.longchamp.com/jp/ja/
Facebook http://www.facebook.com/Longchamp.japan
Instagram https://www.instagram.com/longchamp/
Twitter http://twitter.com/Longchamp_JP
LINE @Longchamp.Japan
[Longchamp Japan Co., Ltd.] From the press release