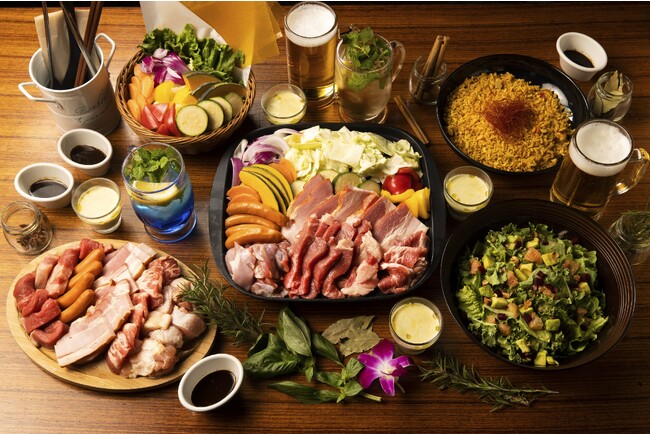 ■ May 26 (Friday) to September 30 (Saturday)
■Matsuya Ginza rooftop
Matsuya Ginza will open a beer garden on the rooftop from Friday, May 26th. In 2020, it was forced to be canceled due to the corona disaster, and in 2021 and 22, restrictions on alcoholic beverages, mask dinners, and restrictions on the number of people continued. This year, for the first time in four years, we will be holding a "full event" without any restrictions.
This year, with the theme of "meat power", we will offer a BBQ course where you can recharge your mind and body with nutritious meat (MEAT) and a meeting with friends (MEET).

・Menu overview
■Taste and compare 5 types of meat: Meat Power Course ■Luxury Course with free flow of champagne: Meat Power Plus Course ■1,000 yen off for each of 4 or more women: Women's party plan ■Also recommended for inbound guests: Reservation None "Franciacorta Bar" / drink service
---
---
・Shop data
■Business period Friday, May 26, 2023 to Saturday, September 30, 2023 *Closed in case of bad weather ■Business hours Weekdays 17:00-22:00 / Saturdays and holidays 16:00-22:00 (Last reservation reception 20:00)
*Sundays and the last day of consecutive holidays: 16:00-21:30 (19:30)
Number of seats Up to 256 total seats (including counter seats)
■ Reservation Website for reservation reception https://utsukushikunaru-beergarden.com/
Phone: 050-3623-3937 (24-hour guidance available)
* Reservations are accepted from one month before the visit date.
・Menu content
▼Standard BBQ "Meat Power" course ¥6,000 per person (all-you-can-drink for 120 minutes)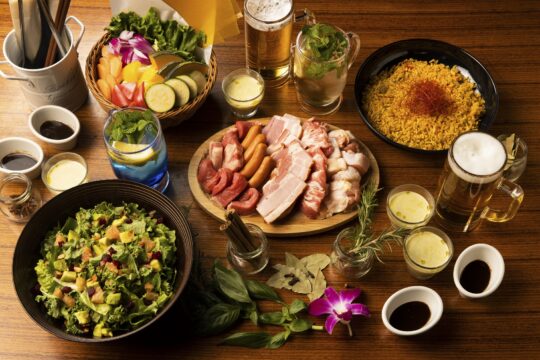 <Cooking>
・Cold soup with seasonal Miura vegetables ・Colorful chopped salad ・Assorted vegetables + vegetable sheet
・Dry curry to finish
*Soft serve can be added for +150 yen
<drink>
All-you-can-drink alcohol for 2 hours (LO 90 minutes)
▼Premium BBQ "Meat Power Plus" course ¥15,000 per person (all-you-can-drink for 180 minutes)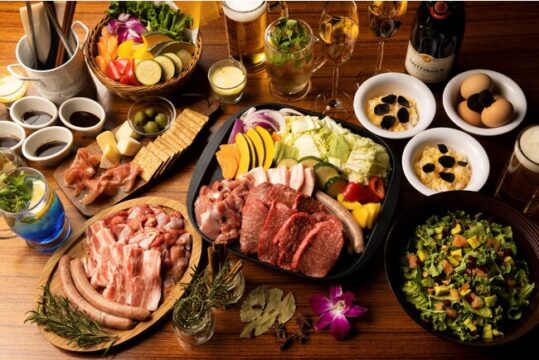 <Cooking>
・Appetizer Uncured ham, cheese, olive canapes ・Same soup, salad, and vegetable platter as standard ・BBQ platter 2 types of BBQ sauce + natural salt (Matsuzaka beef steak, Shonan Miyaji pork belly, Okukuji game chicken thigh, black) pork sausage)
・Rice with truffle egg topped with Okukuji army chicken eggs
<drink>
All-you-can-drink alcohol and champagne for 3 hours (LO 150 minutes)
▼ First project!
"Franciacorta Bar" that can be enjoyed without reservation for inbound correspondence
There is also a bar where you can feel the cool night breeze while you walk in and compare the tastes of Franciacorta, Italy's finest sparkling wine.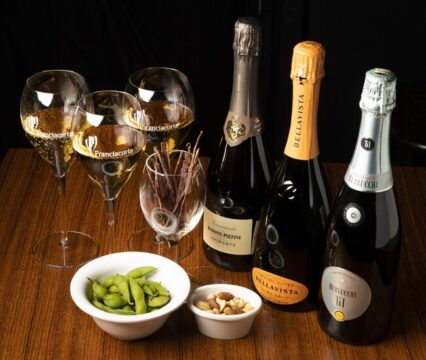 <Drink> Franciacorta 3 kinds・Franciacorta Brut Bella Vista Grande Cuvée Alma (2,380 yen/glass, 14,000 yen/bottle)
・Franciacorta Satin Berlucchi '61
(2,500 yen/glass, 15,500 yen/bottle)
・Franciacorta Extra Brut Barone Pizzini Animate (2,080 yen/glass, 11,800 yen/bottle), etc.
<Snack>
・Mixed nuts (500 yen)
・Edamame (600 yen)
・Beef jerky (700 yen)
▼Women's party plan <br /> If you apply for a course with 4 or more women, 1,000 yen off each!
▼Exclusive benefits for foreigners visiting Japan <br />Welcome drink service for those who use Matsuya's duty-free counter.
・The event will be held for the first time in 4 years!
▼Uncomman
June 29th (Thursday) 18:00-20:00 The event "Ankoman Naito", where you can enjoy music while enjoying Japanese sweets, will be held at "Utsukushinaru Beer Garden" for the first time in 4 years. hold.
At the event, the shop owners will perform DJs and present Japanese sweets from the member shops of "Ankoman Neato".
Participating members (tentative): Aoyagi Sohonke Toshiki Goto / Okatsune Shoji Keitaro Oka / Kaga Tane Yukihiro Yokoyama / Kinoshita Anko Kinoshita Kinoshita Kimuraya Main Store Mitsunori Kimura / Ginza Matsuzaki Senbei Sohei Matsuzaki / Kuya Hikoyuki Yamaguchi / wagashi302
Narumi Hirano, Kakudo / Yoshihiro Kameya Yoshitaro Hanai
All prices include tax
[Matsuya Co., Ltd.] From the press release
<Related articles in the past>
[Matsuya Ginza] Exhibition Misuzu Kaneko's poetry (song)
[Venue Report] Makoto Shinkai's "Suzume no Toshimari" exhibition will be held at Matsuya Ginza. Relive the movie story and immerse yourself in the charm of "Shinkai World"