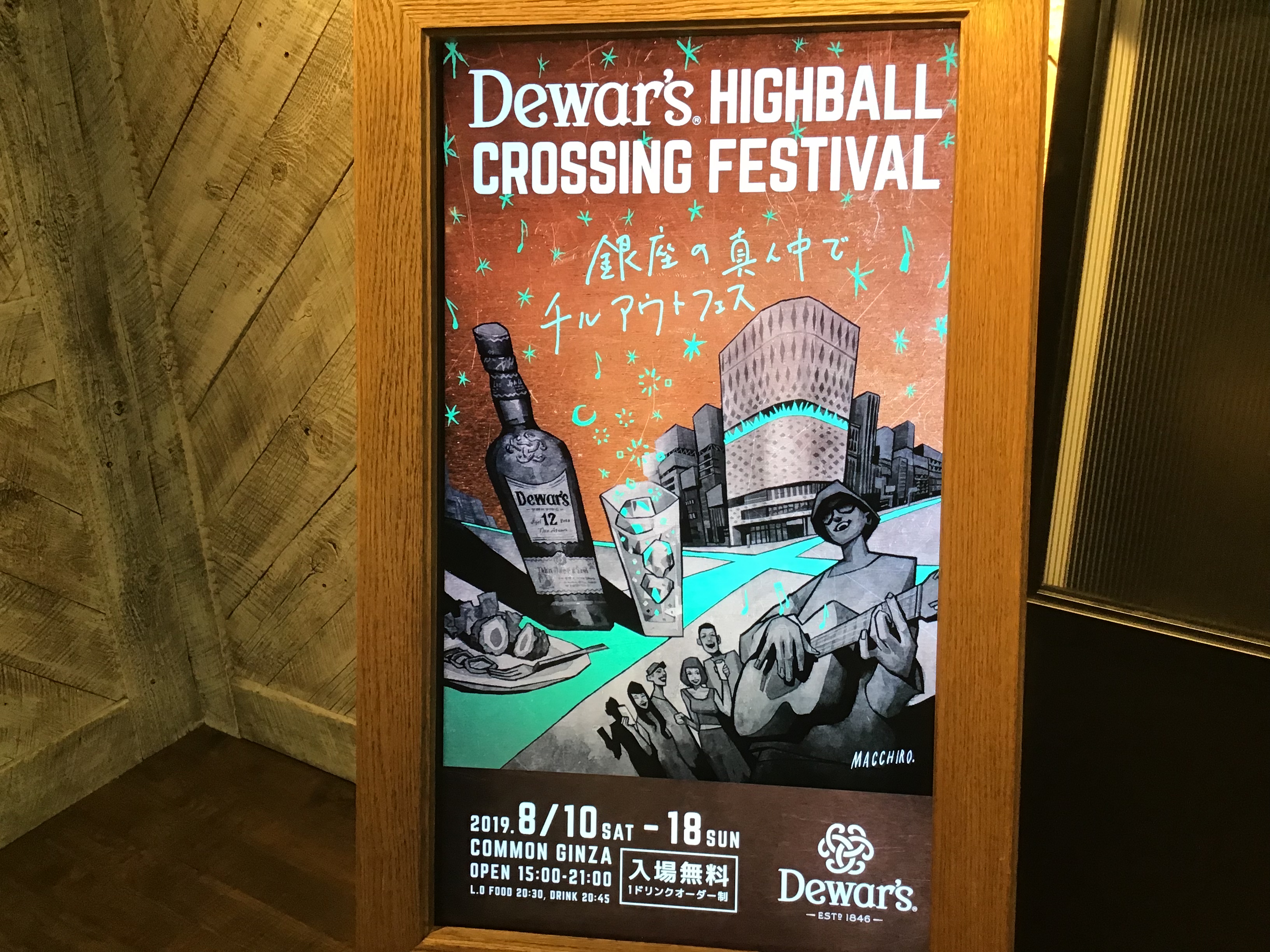 From August 10th (Sat) to 18th (Sun), 2019, the music festival "Dewar's Highball Crossing Festival" organized by the Scotch whiskey brand "Dewar's" will be held at GINZA PLACE 3F panoramic space common ginza. It would be held.
(* Dewars are imported by Bacardi Japan and sold by Sapporo Beer.)
Today there was a media presentation, so let me tell you about it.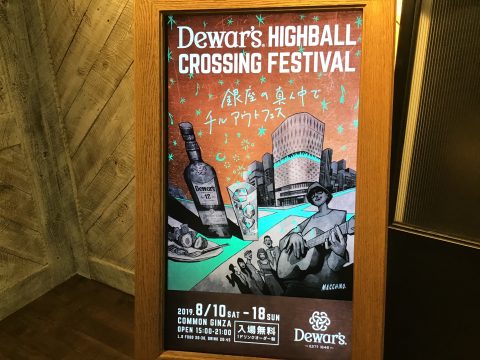 Three attractions of "Dewar's Highball Crossing Festival"
This festival is a music festival to be held with the theme of "origin" and wanting you to taste the origin of the highball "Dewars" while thinking about your origin (ancestors) in Obon.
In a resort-like space, you can relax and enjoy the artist's acoustic live while drinking premium highballs from Dewars 12 years.
Participating artists include Bird, Keiichi Sokabe, Michael Kaneko, Mizuki Ohira, Shingo Sekiguchi, Satoshi Owada, Erika Nishi-acoustic duo-, Ryohei Kubota, KRIS ROCHE, and a total of 13 groups.
With the theme of "the origin of music", we will perform a set list including music and debut songs influenced by the artist.
---
---
And as a pairing food, you can eat scotch eggs supervised by chef Morieda Miki, who is highly evaluated by gourmets.
The best spices and herbs are well-balanced to enjoy Dewars Highball. (Limited daily)
Artificial turf and copper decorations at the venue are inspired by the Aberfeldy distillery, which produces the key malt whiskey "Key Malt" in DeWors' home in Scotland. You can do it.
State of media presentation
First, there was a greeting from the organizer.
First, Mr. Shin Suda, Marketing Director, Bacardi Japan Co., Ltd.
"When I asked Bartender in Ginza what is the best whiskey for highball," Dewars "was chosen first.
It 's an honor to have a festival where you can enjoy cool music and cool highball at Dewar's Home Ground Ginza. "
Next is Satoshi Shimada, Director of Spirits Division, Sapporo Beer Co., Ltd.
"The Dewars, a Bacardi product that Sapporo Beer sells, has sold 200,000 boxes last year.
This time I would like you to taste the highball while enjoying the world view of Bacardi. "
And a talk session between Ms. Shibata Munaki of Bacardi Japan Co., Ltd., vocalist Azumi of Wyolica, and chef Miki Morieda.
Dewars! A talk show began with a toast with a shout of screaming.
Mikata to drink deliciously.
I would like to drink this too.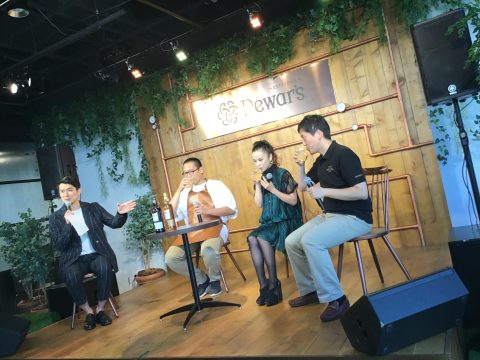 In the talk session, talks about the origin of Azumi as an artist and the origin of Miki Morieda as a chef were developed.
Finally, the organizer and the talk session performer took a photo.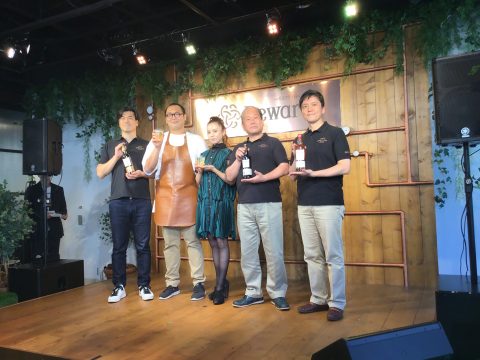 Summary
Ginza Place, on the third floor, in a different space where you can forget the everyday, tilting the glass with music as a pinch for 9 days.
With friends, lovers and family.
Would you like to visit Ginza this summer to enjoy the slowly flowing time and music?
Outline
Period: August 10 (Sat)-August 18 (Sun), 2019
Time: 15: 00-21: 00 (Last order FOOD 20:30, DRINK 20:45)
■ Admission: Free entry (1 drink order system)
* Minors (even if accompanied by a guardian) are not allowed to enter.
■ Venue: Panorama space common ginza (GINZA PLACE 3F)
■ Nearest station: Tokyo Metro Ginza Line, Marunouchi Line, Hibiya Line "Ginza Station" A4 direct connection
■ WEB: https://www.dewars-jp.com/crossingfestival/
[Guest profile]
■ Azumi
Vocal from the two-person music group Wyolica. Popular with black music and a refreshing, sweet and sour sound that blends insane lyrics, good sense and pop.
1999, debut. In May 2013, after the official dissolution, each solo activity and re-formation on the 20th anniversary of the debut.
■ Morieda trunk
After studying the basics at "Tetsuya's", one of the world's best restaurants, he returned to Japan and trained as a chef at the "Tapas Molecular Bar" at the Mandarin Oriental Hotel.
Later, in 2014, "Salmon and Trout" was opened in Setagaya Ward, serving as a chef, producing "The OPEN BOOK" at Lemon Sour specialty store in Shinjuku, and "UB1 TABLE", an employee cafeteria of United Corporation. I am also involved in the production, management and editing of the food culture lifestyle magazine "RiCE".
In November 2019, we are preparing to open a new store at Shibuya PARCO.