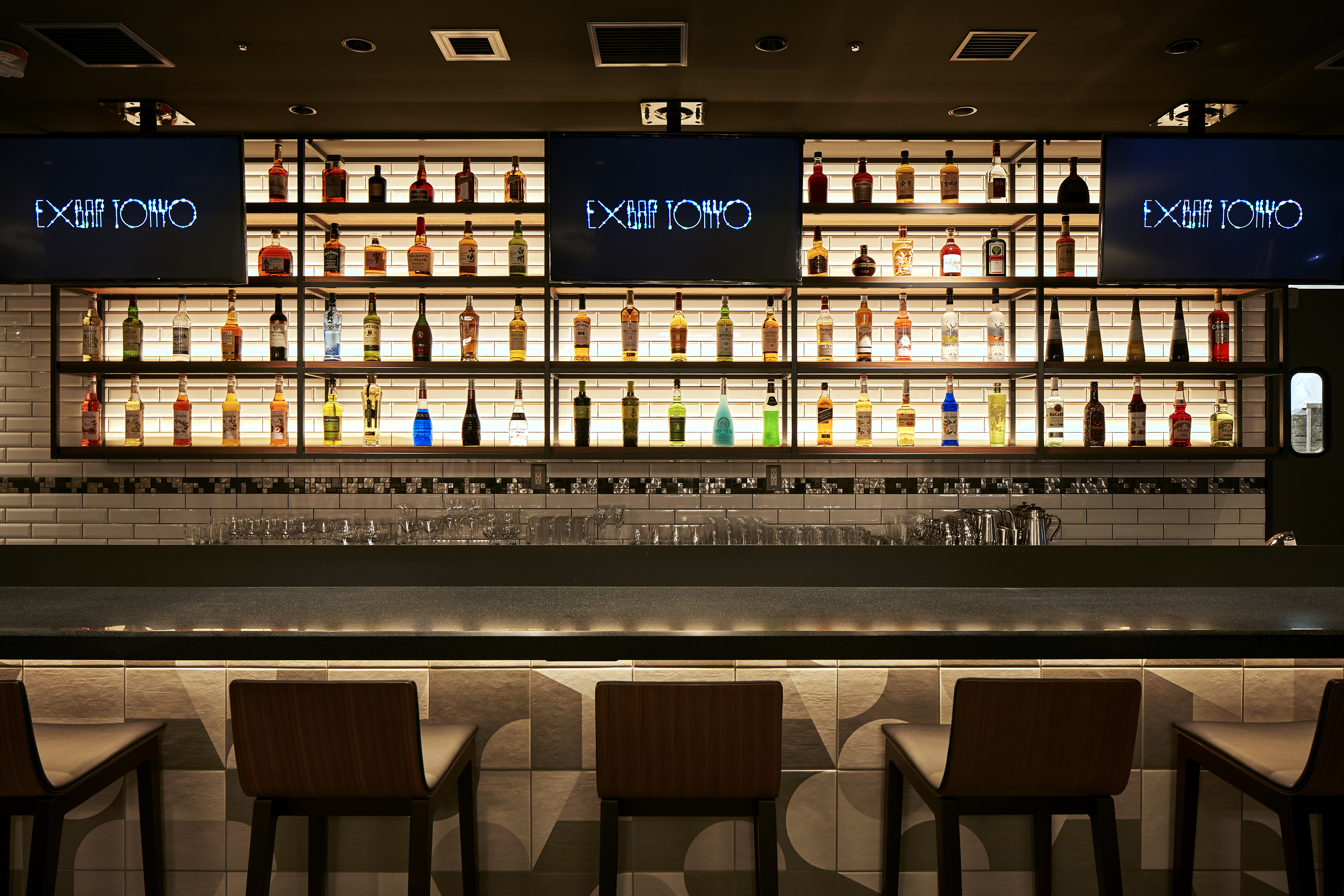 Leading the gastropub area of the entertainment facility "EXBAR TOKYO", which combines "eat" and "entertainment" with the concept of "delicious playgrounds for adults" by Taito Corporation Opening was decided on Wednesday, November 13, 2019. The latest information such as the food menu you care about and the first "EX-SERVER" * 2 system in Japan will be released.
"EXBAR TOKYO" consists of two areas: a gastro pub area where you can casually enjoy a variety of tapas and a restaurant area where you can enjoy authentic and fine dining.
Enjoy music such as "Space Invader" and "PONG" while enjoying the food and abundant drinks that can be seen with the eyes, using the music supervised by the world-renowned DJ Sugao Sunaga as background music The The first beer server in Japan that uses an ordering system * 1 has a wide selection of liquors, including 18 types of craft beer. Please experience a space where you can have fun and enjoy yourself.
"Adult playground" with authentic gourmet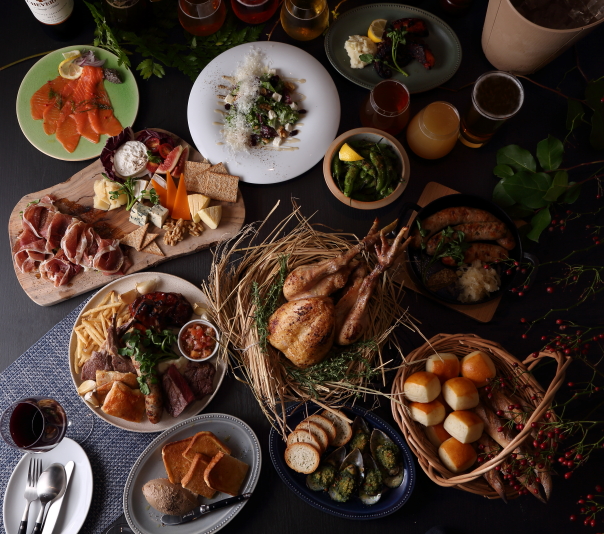 ---
---
The store's main gastropub area is an American-style chic interior that is perfect for adults. It can be used in a variety of situations, such as gathering with friends, using a bar at midnight, or having a party with the venue.
The menu offers world pub dishes inspired by pubs from various countries. A wide variety of menus are available, where you can dine according to beer or your favorite liquor and enjoy music and games that flow through the store. It is a gourmet spot for adults who can find the perfect dish for the mood of the day and increase their favorites every time they go.
Introduced "EX-SERVER" * 2 system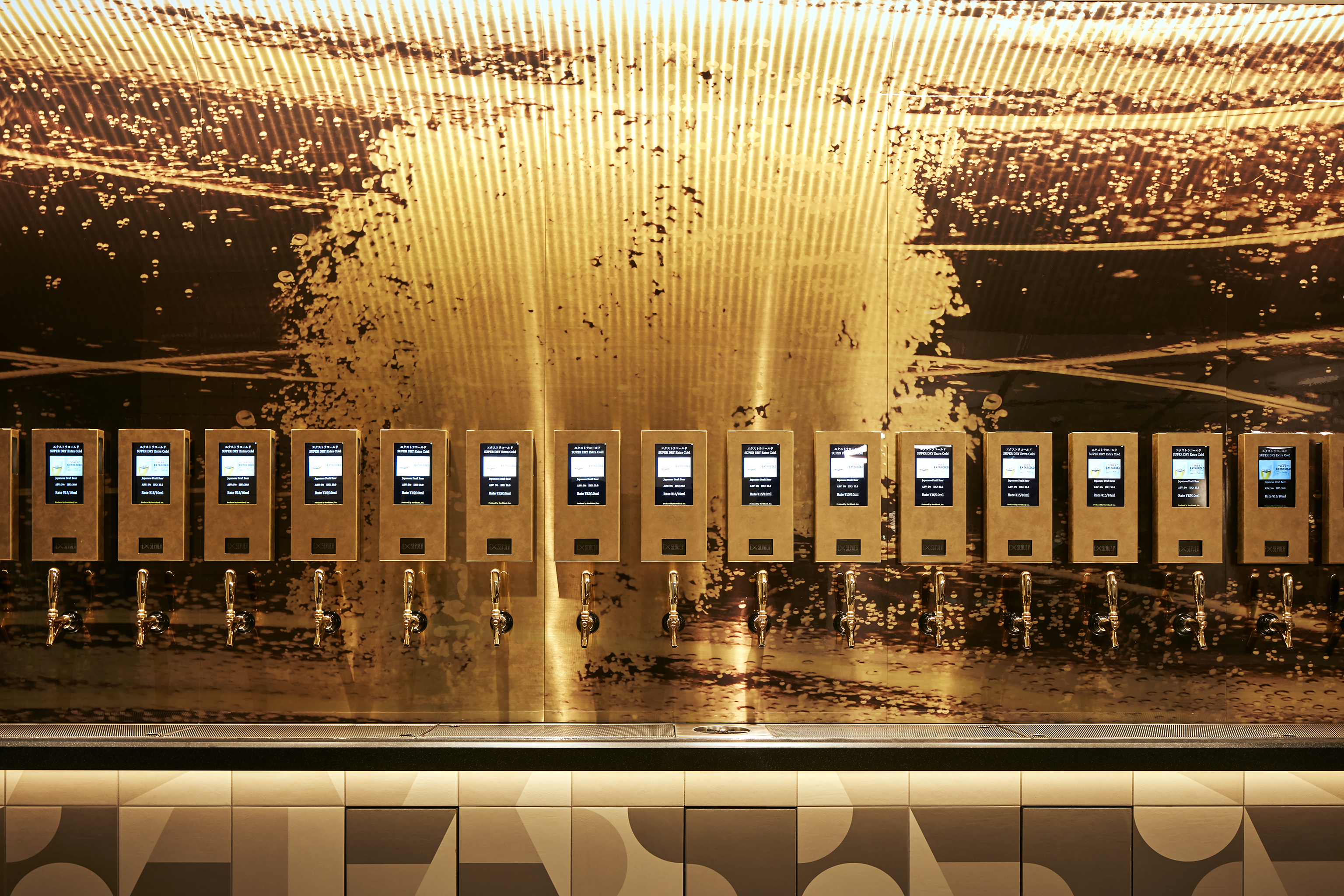 A self-beer server system newly developed for the main store is installed on the bar stand in the gastropub area. It is possible to pour as many as you like from 18 kinds of craft beer carefully selected from all over Japan.
The beer server linked to the IC wristband delivered at the entrance is the first in Japan * 1 system. Accounting for the amount of pouring is possible because of the desire to enjoy various craft beers casually. Enjoy the combination of various dishes offered in the Gastropub area.
* 1: Taito survey * 2: "EX-SERVER" system means "a series of systems in which a multi-tap self-beer server, a flow measurement system, and a payment system are linked". Taito carried out the planning and overall design of this system.
Complete with video and audio equipment! Watch sports on a big screen monitor!
The store has a large 180-inch screen and multiple monitors. You can enjoy various contents with powerful images. It is fully equipped with audio equipment that supports music, and can be used for a wide range of purposes such as wedding parties and corporate parties.

"Jazz DJ master" Rio Nagao supervises music!
"EXBAR TOKYO" image music, in-store BGM, and in-store music such as live music are supervised by Mr. Rio Nagao, also known as "Jazz DJ Master" and "Record Bancho". While comfortable music flows, you can fully enjoy the space of adults.
Events by guest DJs and musicians will also be held regularly.
Sunao t experience (Sunaga t experience)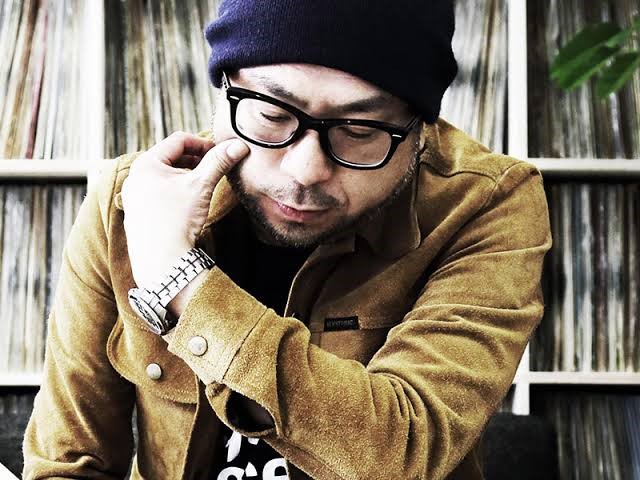 Sunaga t experience = DJ / producer including solo unit by Rio Sunaga. DJ play through all 47 prefectures in Japan. He has also been instrumental in the exchange of music between Scandinavia and Japan, and has performed abroad many times around the world. There are more than 240 related works, including supervision and production works for domestic and overseas label compilation CD compilations, and overseas remixes. In addition, he is involved in many corporate branding, product development, music and cooking works.
Packed with devices to enjoy while playing
In the store, there is a game that anyone can easily enjoy. The space where you can play while drinking alcohol tickles the sense of fun of adults.
When you want to enjoy a meal slowly, go to the restaurant area where you can enjoy course meals with a focus on meat. "Adult together with friends" and "Dinner time for adults at a restaurant" are adult entertainment that changes the way you play depending on the mood of the day.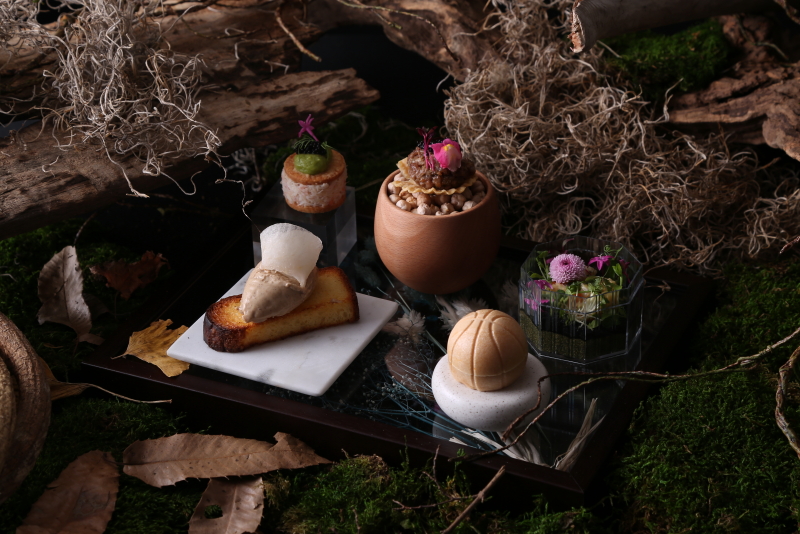 "EXBAR TOKYO" Facility Overview
Facility name: EXBAR TOKYO
Location: 8-2-1 Ginza, Chuo-ku, Tokyo Opening hours: 17: 00-24: 00 (Sun-Thu) / 17: 00-27: 00 (Friday, Saturday, and the day before holidays)
Store official site: https://exbar.jp/
Taito official website: http://www.taito.co.jp/
Gastropub area overview
Opening date: Wednesday, November 13, 2019
Opening hours: 17: 00-24: 00 (Sun-Thu) / 17: 00-27: 00 (Friday, Saturday, the day before holidays)
Price range: Approximately 5,000 yen / Number of seats: 70 seats, 30 standing
Restaurant area overview
Area name: BLUEHOUR DINING
Opening date: Wednesday, November 20, 2019
Business hours: 17: 00-23: 00 (Monday-Sunday)
Price range: Approximately 10,000 yen / Number of seats: 66 seats
[About Taito]
Taito Co., Ltd. is an amusement operator that operates the industry-leading amusement facility "Taito Station" and is a company that provides a variety of content and services. Representative works include "Space Invaders", "Arkanoid", "Puzzle Bobble" and so on.
Taito will continue to provide smiles, new surprises, and connections with people through entertainment experiences and spaces.
[Trademark]
・ TAITO, TAITO logo and "EXBAR TOKYO" are trademarks or registered trademarks of Taito Corporation in Japan and other countries.
・ Other company names and product names are trademarks or registered trademarks of each company.