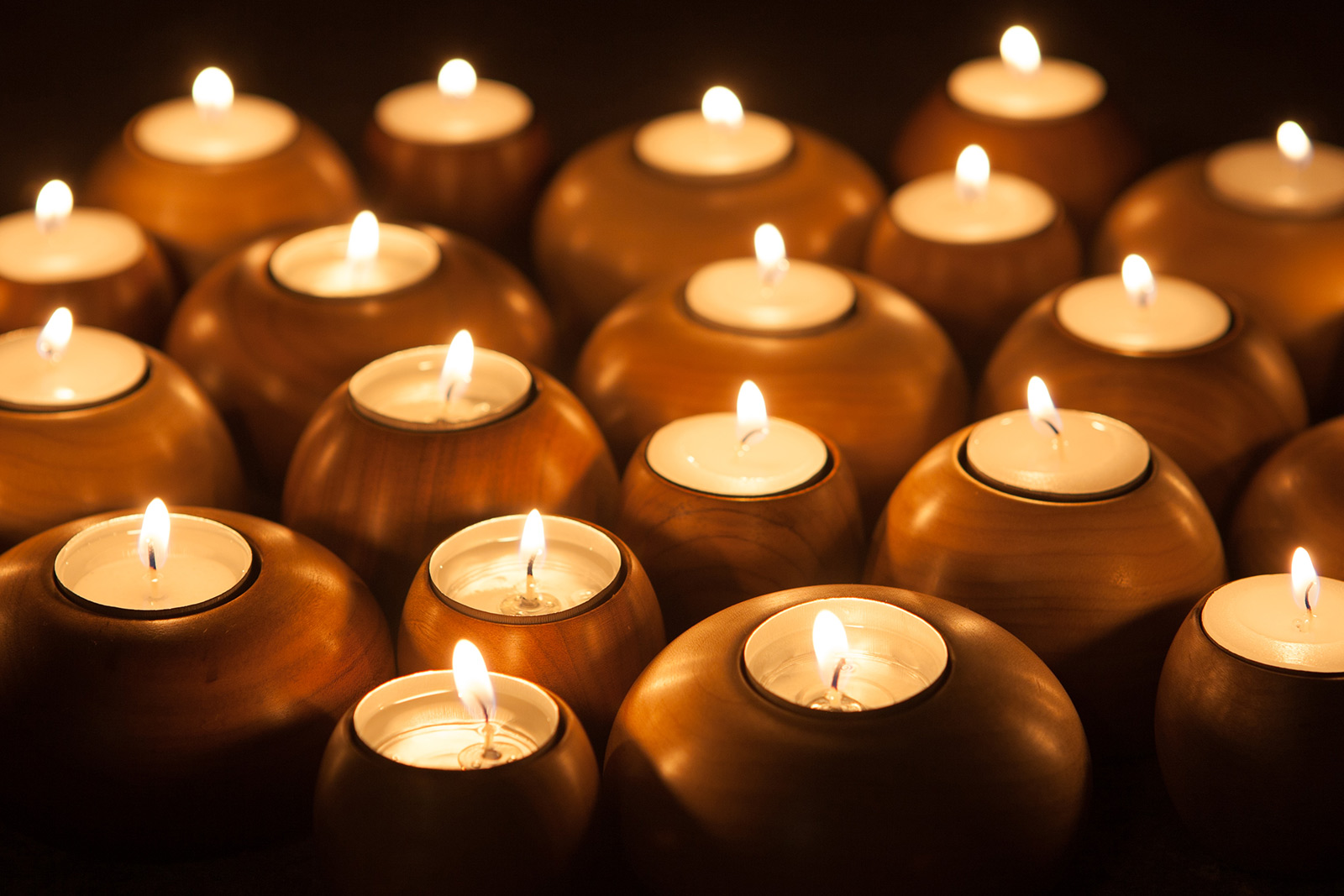 The warm light of the candle illuminates the space, relieving the cold and loneliness of the dark season.
A cute candle stand made from cherry trees. It is a very gentle light and is ideal for autumn to winter seasons and Christmas when dark times are long. The beauty will stand out if you use several together.
Three types of products that Sudo Ikuto, who has the title of Scandinavian Swedish furniture craftsman Meister, has found as the most beautiful form among tens of prototypes.
Cherry is a beautiful tree with a smooth surface and reddish brown color. Since it is a natural material, the grain and color are different for each point, so you can enjoy each expression.
Use a commercially available tealight candle (6 hours type is best).
While the candle is lit, the xylem will warm up warmly, but in normal usage there will be no ignition (to reach the ignition point) so you can use it with confidence.
Because it is a gentle form, it is also recommended to display it on the table from the usual.
You can purchase it directly from the IKURU DESIGN website or immediately at an exhibition.
Cherry candle holder 3 types set ¥ 7000 + tax
Cherry Candle Holder Small Width 55mm X Depth 55mm X Height 50mm Weight Approximately 70 grams ¥ 2000 + tax
Cherry Candle Holder Medium Width 77mm X Depth 77mm X Height 56mm Weight approx. 140g ¥ 2600 + tax
Cherry Candle Holder Large Width 95mm X Depth 95mm X Height 50mm Weight approx. 180g ¥ 3500 + tax
Please see this page for details on "Sakura Candle Holder".
https://www.ikuru.co.jp/works/light/candle_holder/candle_holder.html
From November 18th (Mon) to 23rd (Sat), 2019, we will be exhibiting at the Ginza Gallery.
https://www.ikuru.co.jp/blog/archives/2019/11/post_814.html
For questions and interview requests, please use this inquiry form.
http://www.ikuru.co.jp/contact.html