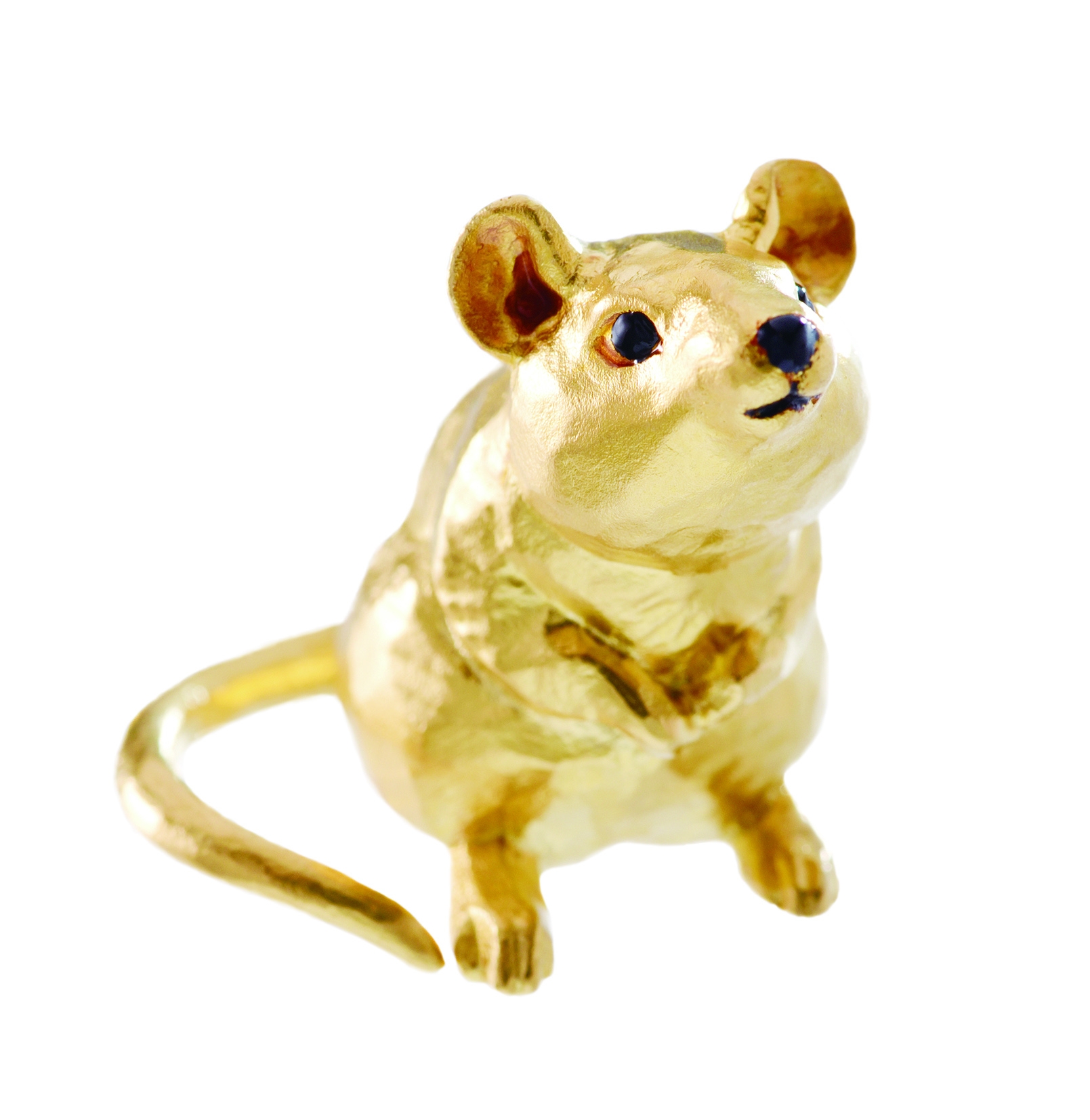 Established in 1892, Ginza Tanaka, a precious metal long-established store, is the second installment of the "Pure Gold Object Collection" that began selling in September 2019, and is the "No (Sheep)" and "Dog" (1,200,000 yen each including tax). ) Will be released on January 2, 2020 (Thursday) at Ginza Tanaka's retail stores and online shops.
Online shop URL: https://www.ginzatanaka.co.jp/giftfromeldorado/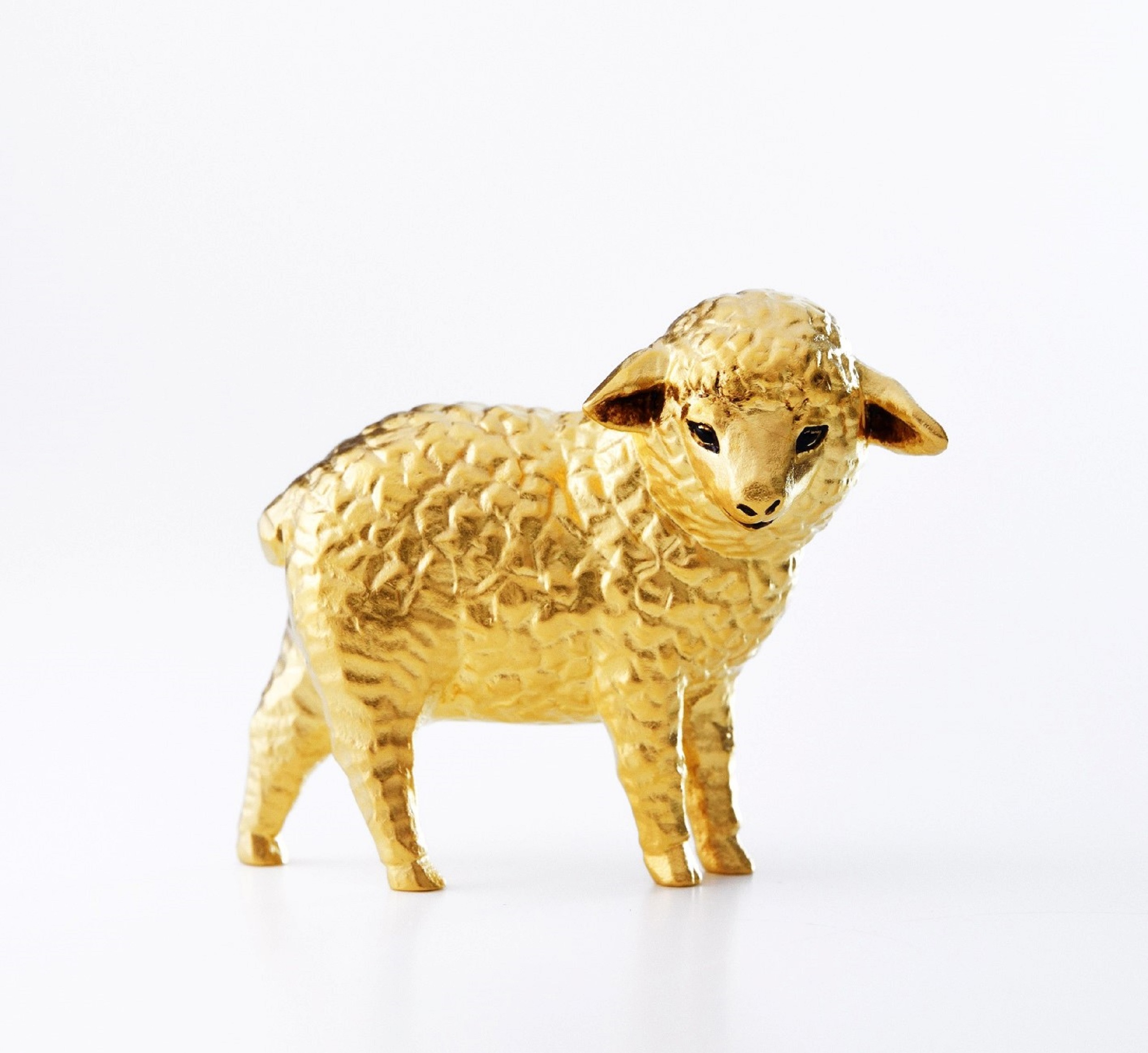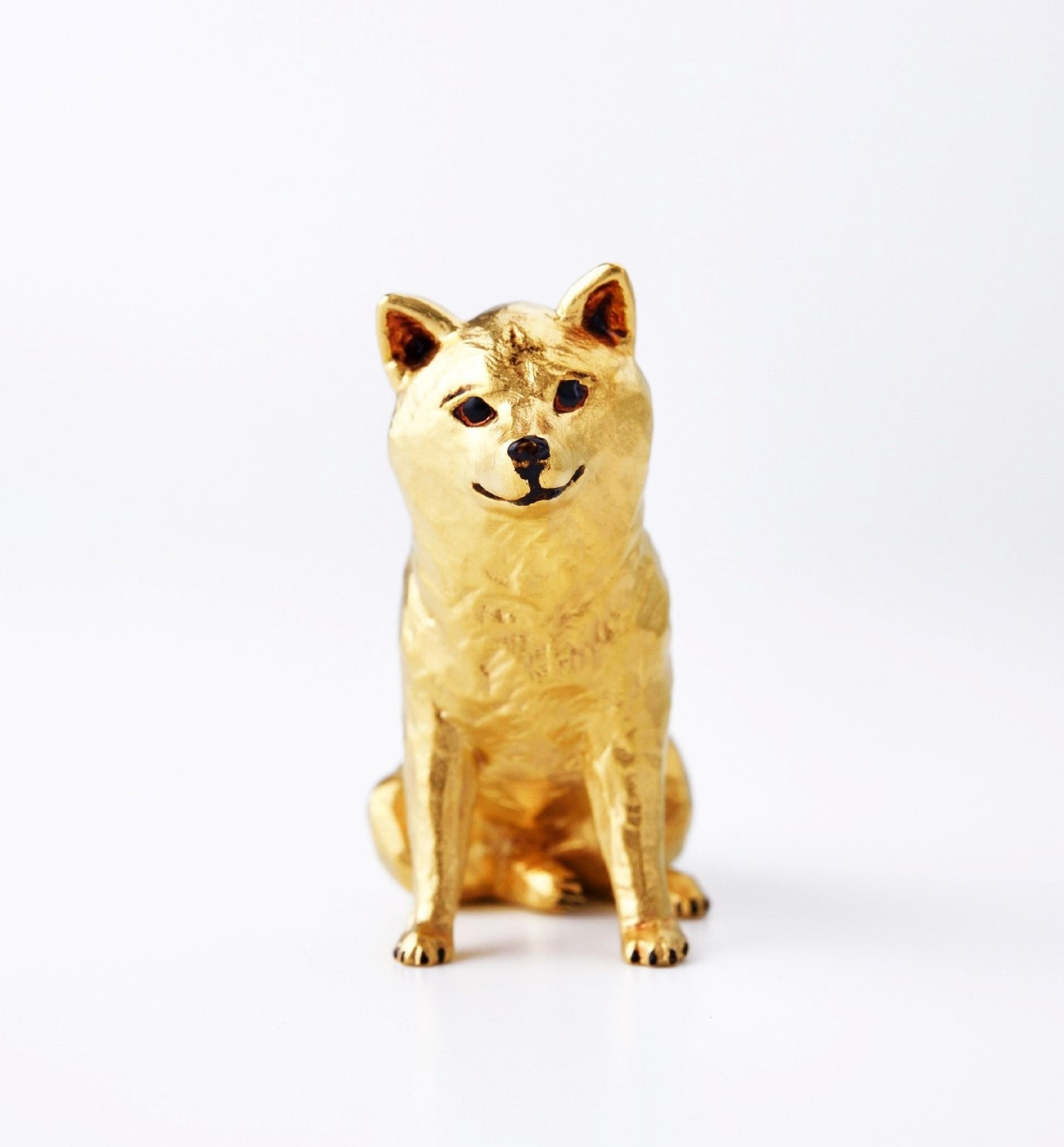 This collection is a new collection that proposes a variety of ways to enjoy "gold" in all forms, such as "having, wearing, looking at, using, and giving" with the concept of "Gold more freely." Was launched in September 2019. A collection of adorable pure gold objects consisting of "Minori-themed objects" and motifs of plants and grains, such as walnuts and peanuts, and "animal objects" has a reputation for expressing beautiful nature with jewelry. Gimel "* 1. Adorable objects that can be spilled when placed casually are made of pure gold, a gift from the natural world, and various "Gift from El Dorado" (gifts from Golden Township) I will witness the happy moment of "the heart to give".
Some 19 types of pure gold object collections (49,000 yen to 1,800,000 yen) have been purchased more than once due to their novelty. The "Animal Object" series is a work that expresses the lively appearance of animals by carving wood, and is produced with Mio Hashimoto * 2, a wood carving sculptor who boasts nationwide popularity. In the first installment, "cats" and the next year's zodiac, "Nezumi," are sold, but since their release, they have been a representative motif of Mio Hashimoto's work, and are also popular as cats as pets. There are many fans and customers who are looking forward to the appearance of "dogs" with high popularity.
The new product "Mi" is particular about expressing the texture of soft and warm wool with pure gold, and the "Dog" is a gorgeous, lovely expression and a three-dimensional, moist nose texture. Is the feature. In addition, when making the product with pure gold, we made fine adjustments in the mold making process, such as digging deeper than usual to feel the flea marks and gentle atmosphere unique to wood carving.
This collection is designed to be familiar with the interior so that you can feel the beauty of pure gold itself and the warmth of nature more closely. It is an item that can be enjoyed every day in the living room, study room, bedside, etc. All objects are small enough to fit in your palm, but you can feel the weight and luxury of pure gold. Ginza Tanaka will continue to pursue the concept of "Gold, more freedom." Under the concept of "having, wearing, looking at, using, and giving", the "Gold charm" and "Gold charm" We will provide moments of excitement.
-Pure Gold Object Collection New Product Overview-
[Sale date] Thursday, January 2, 2020
[Sales location] Ginza Tanaka Retail shop, online shop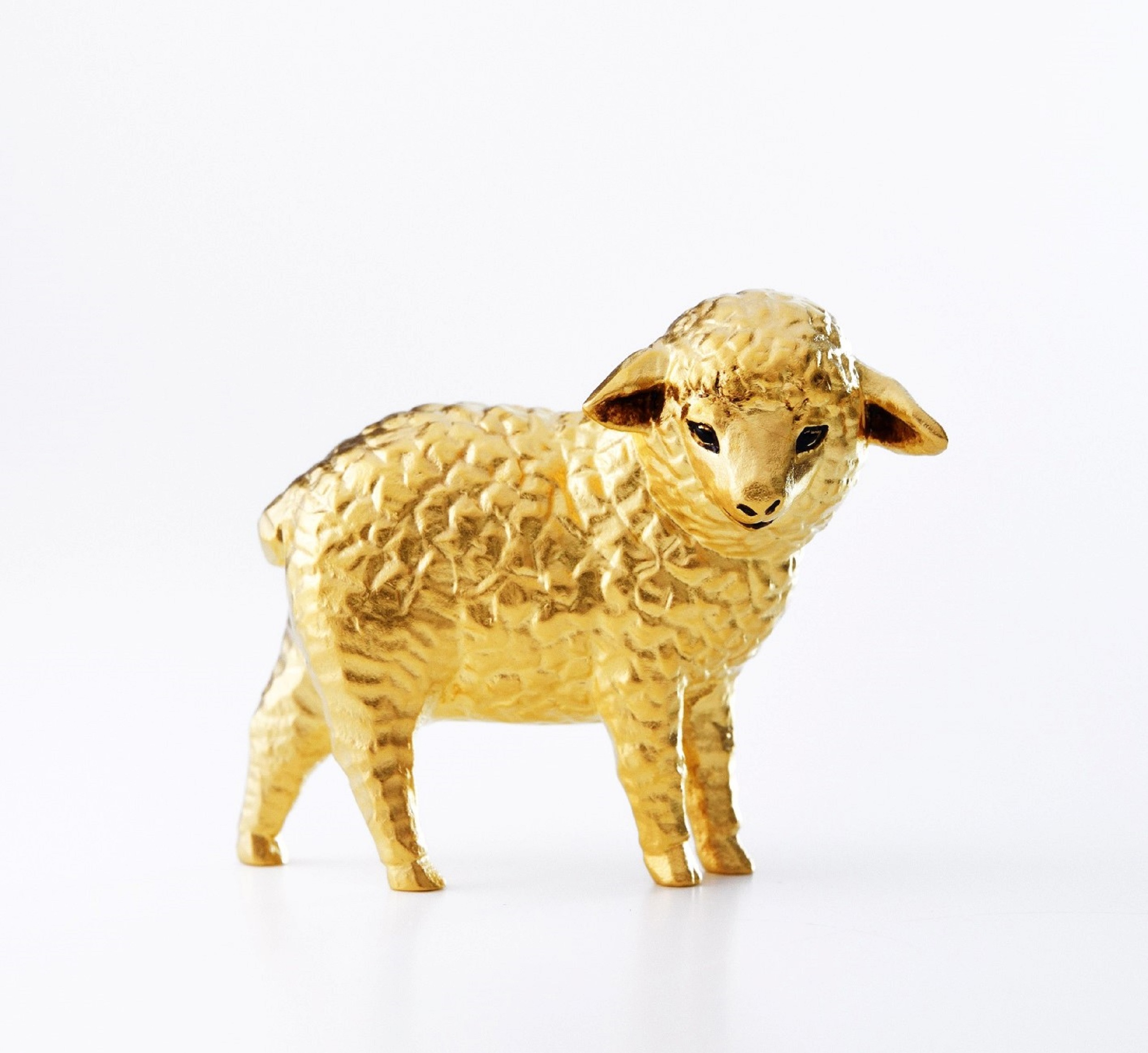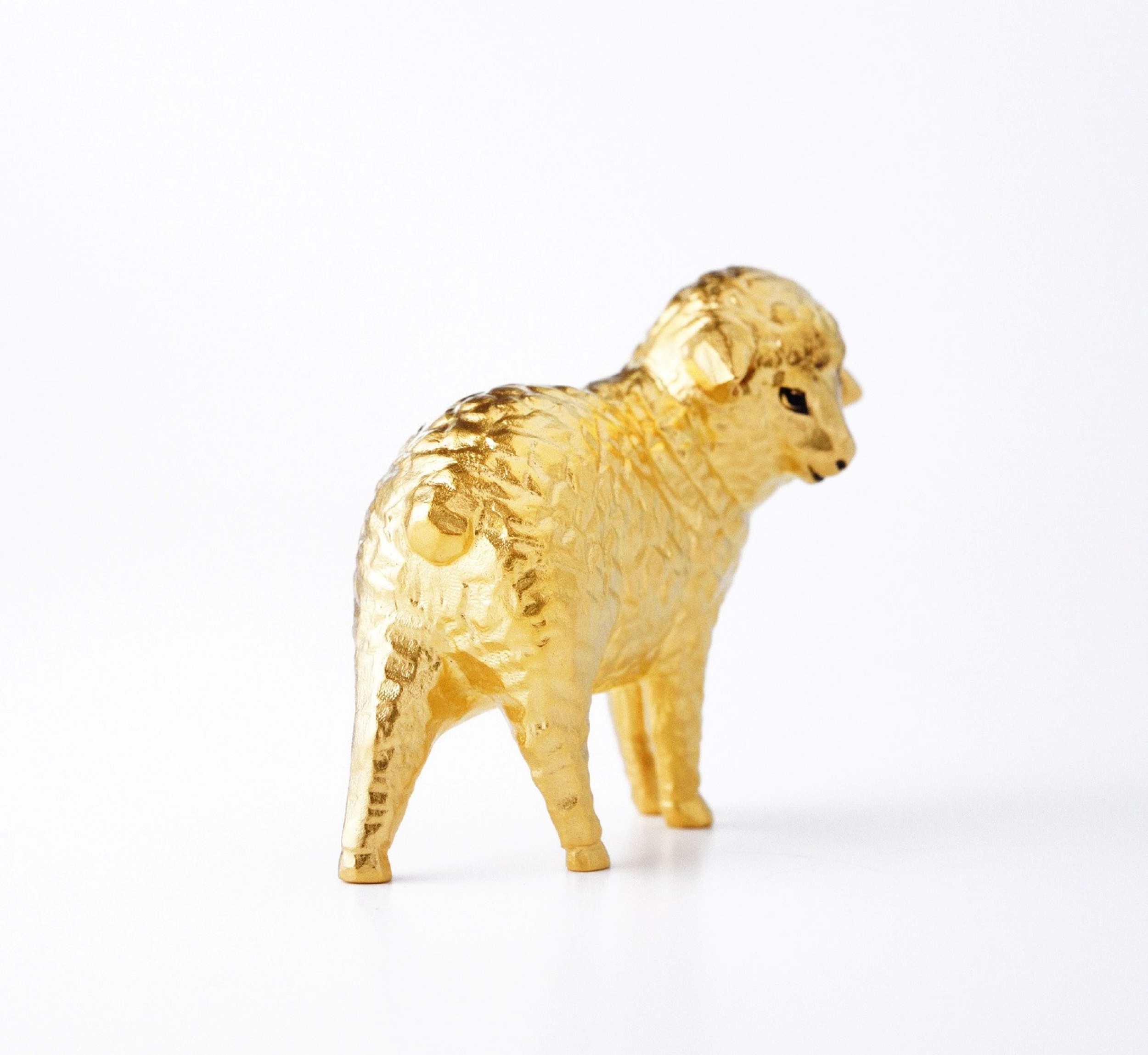 [Product name] Not yet (sheep)
[Price including tax] 1,200,000 yen [Material] K24 / about 90g
[Size] Approximately 4.4 * 5.3cm in width
* With walnut base (approx. 12 x 12 x 3.5 cm)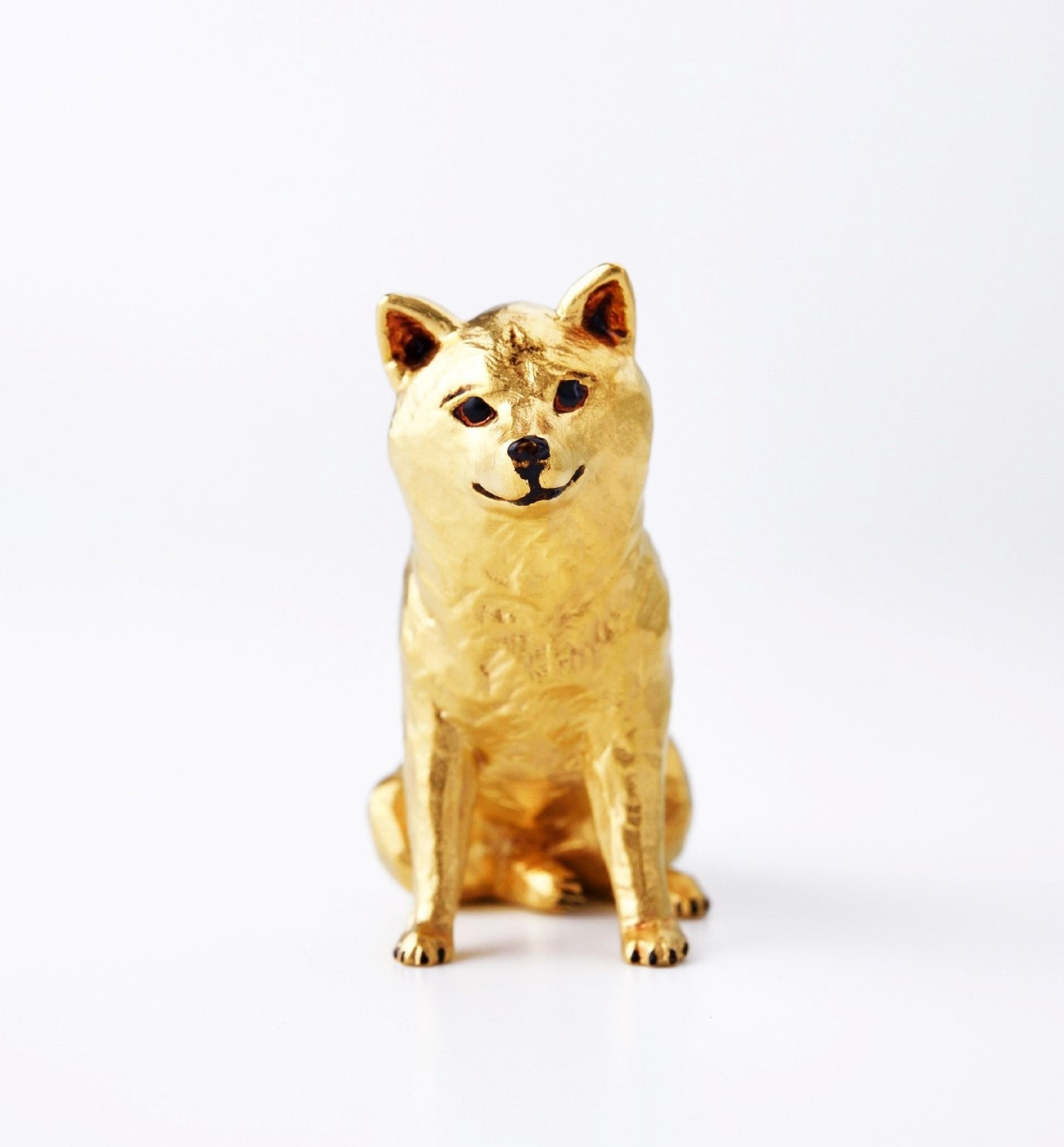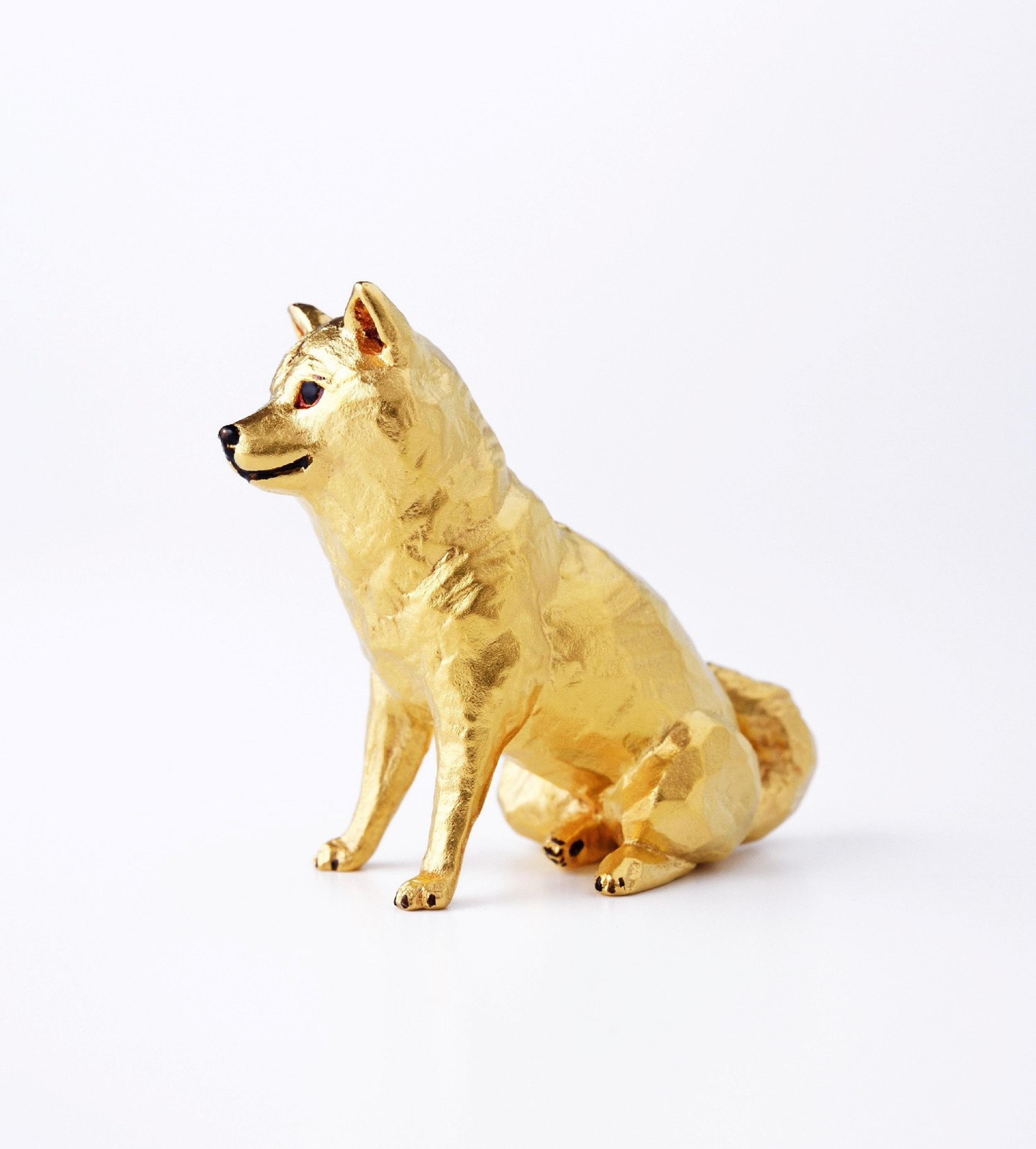 [Product Name] Dog
[Price including tax] 1,200,000 yen [Material] K24 / about 90g
[Size] Approximately 4.7 * 2.5cm in width
* With walnut base (approx. 12 x 12 x 3.5 cm)
* Please note that product prices (including tax), product information and store information are subject to change without notice.
* 1 "Gimel"
Gimmel (Gimmel Trading Co., Ltd. Head Office: Ashiya City, Hyogo Prefecture; President: Kaoru Akihara) is a luxury jewelry brand that was founded in 1974 and represents Japan. Called "future antique jewelry" by the world, it has a reputation for jewelry that expresses irreplaceable nature delicately and elegantly with selected gems and high technology.
* 2 Profile of Mio Hashimoto A sculptor from Hyogo Prefecture. From the desire to "live and preserve important lives," I create portrait sculptures as if "live" animals were in front of me. In recent years, it has received a lot of attention, and holds wood carving classes, workshops, and exhibitions all over the country, and has been active in various fields.
<Major solo exhibitions> Setsuko Ichinomiya Megishi Memorial Museum, Fukuchiyama City Sato Taisei Memorial Museum, Okazaki World Children's Art Museum, Yamazaki Mazak Museum, Postal Museum, Hirano Museum, and many others
[About Ginza Tanaka]
Ginza Tanaka (Tanaka Kikinzoku Jewelry Co., Ltd.), which was founded in 1892, is a long-established precious metal store with a history and tradition that gives each individual lifestyle a further shine through the provision of high-quality jewelry and crafts. . Using high quality precious metals such as pure gold and platinum and craftsmanship techniques, we manufacture and sell jewelry and crafts with rich design and high asset value.
[Directly managed store]
Ginza Main Store, Shinjuku Store, Hotel Chinzanso Tokyo Store, Isetan Tachikawa Store, Isetan Urawa Store, Yokohama Motomachi Store, Sendai Store, Nagoya Store, Nagoya Mitsukoshi Sakae Store, Shinsaibashi Store, Takamatsu Mitsukoshi Store, Fukuoka Nishitetsu Grand Hotel Store
<About Tanaka Kikinzoku Group>
Since its founding in 1885 (Meiji 18), the Tanaka Kikinzoku Group has been engaged in a wide range of activities in business areas centered on precious metals. It boasts one of the highest precious metal handling volumes in Japan, and has been manufacturing and selling industrial precious metal products and providing jewelry and precious metal products as assets for many years. As an expert group engaged in precious metals, domestic and overseas group companies provide products and services by coordinating and cooperating with manufacturing, sales and technology. Tanaka Kikinzoku Jewelry Co., Ltd., as a member of the Tanaka Kikinzoku Group, is in charge of the jewelry sales business. In 2016, Metallor Technologies International SA was invited as a group company to further promote globalization. We will continue to contribute to affluent and affluent living through our business as a precious metal professional.
■ General Inquiries / Ginza Tanaka TEL: 0120-556-826 https://www.ginzatanaka.co.jp
---