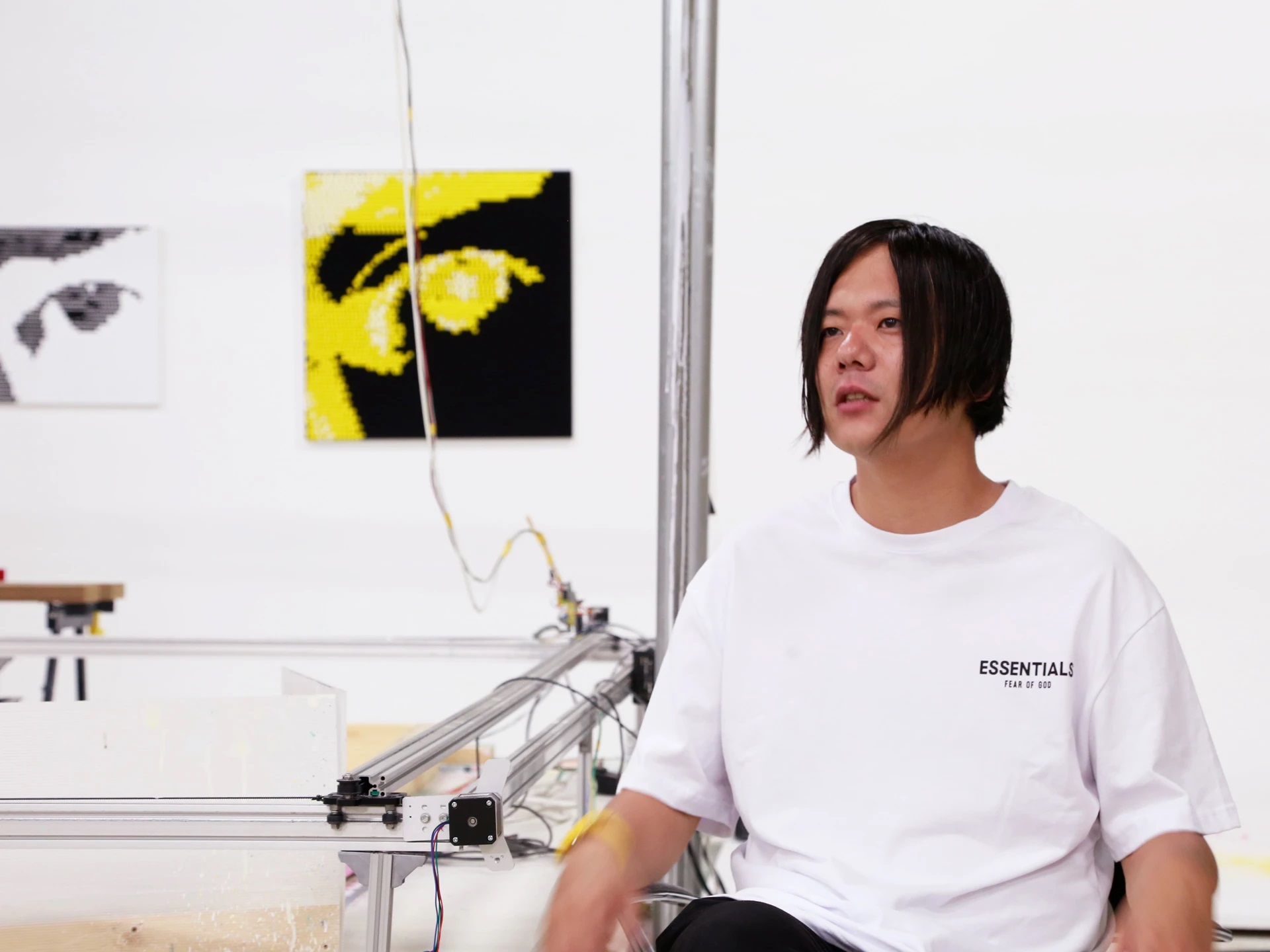 Masato Yamaguchi solo exhibition "Trans Reality # 2 INTO MATERIAL" is now being held at Ginza Takagi Building
The exhibition of Masato Yamaguchi's solo exhibition "Trans Reality # 2 INTO MATERIAL" will be held at the event "CANBIRTH" of Ginza Takagi Building. In this exhibition, we will make the entire space a pure white space and present three pieces announced in 2019 and three new works made with the latest expression of Yamaguchi.
Click here for related articles
https://home.ginza.kokosil.net/ja/archives/71811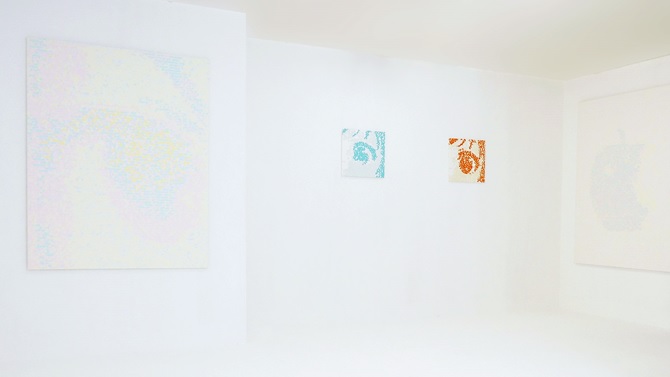 ---
---
"Transreality" pursued by artist Masato Yamaguchi is a theory that "transreality" advocates an essential real world between reality and virtuality. "Trans = Trans" means "translation / transgender". Yamaguchi uses machine painting and images on the Internet to be real, virtual, and human. Establish images that are both mechanical and digital and analog in paintings.
About this exhibition "Trans Reality # 2 INTO MATERIAL"
A solo exhibition at HPFRANCE WINDOW GALLERY MARUNOUCH in March 2019 " Introduction to Trans Reality '' shows the basic theme of " Trans Reality '', and a solo exhibition at Turner Gallery in April " Digital Object '' shows how to express pop art Sublimated the painting into a dynamic one. After participating in the end of 2019 in "Emerging Tokyo" in New York, Yamaguchi focused on the material of the painting itself and repeated detailed material experiments to express the concept of "transreality" in the material itself.
This exhibition "Trans Reality # 2 INTO MATERIAL" will be the culmination of "Trans Reality" that combines early works of 2019 and new works made with the latest expressions. Viewers will always be drawn to Yamaguchi's unique expression and worldview. We hope you will appreciate the latest expression of Masato Yamaguchi.
Trans Reality # 2 "INTO MATERIAL" Exhibition Commentary Video
Masato Yamaguchi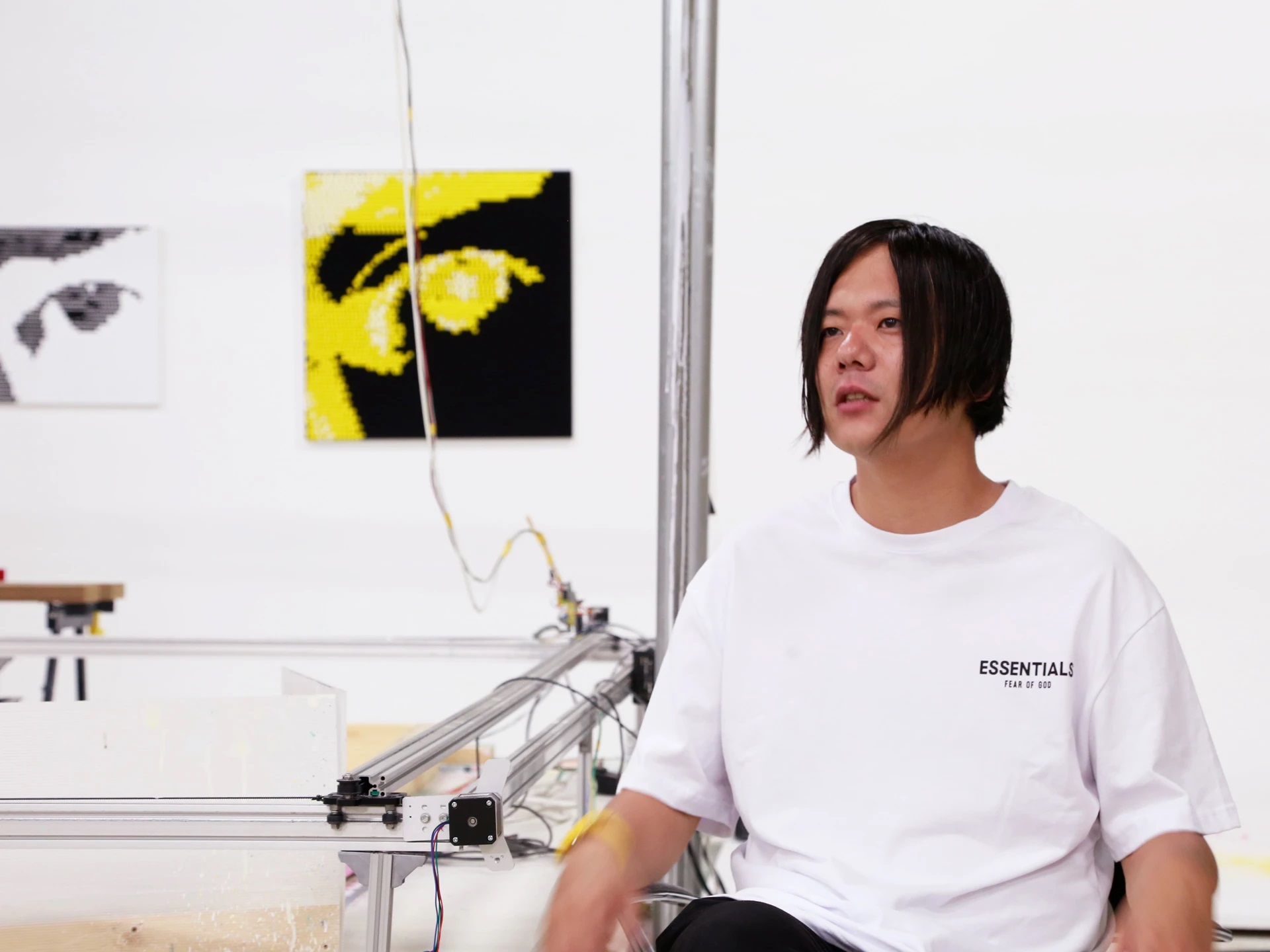 Born in Tokyo in 1980. His artistic expression of a pluralistic worldview that fuses humans, machines, the West and the East, and the contrasting beings. In recent years, Yamaguchi has been producing mainly painting works in cooperation with machines, such as drones, cleaning robots, and machine learning by programming. Yamaguchi loses his direct expression as much as possible and leaves the artistry to the machine, paradoxically questioning his own value and existence, and discovering the possibility of expression assimilating and born of machine and human. Trying to. Won the Grand Prix at INDEPENDENT TOKYO 2019 in 2019, and held solo exhibitions for " Digital Objects / Turner Gallery '' and " Prologue of Trans Reality / HPFRANCE WINDOW GALLERY '' in 2019, " SCOPE MIAMI BEARCH MIAMI '' and " Affordable Art Fair NYC '' Also participates in many overseas art fairs.
Youtube channel
https://www.youtube.com/c/masatoyamaguchi
We deliver daily production scenes and works on Youtube.
Location: 6th floor of Ginza Takagi Building (former Ariga Photo Studio Building) Address: 7-3-6 Ginza, Chuo-ku, Tokyo 104-0061, Japan
Period: March 4 (Wed)-March 29 (Sun), 2020 * Opening hours for Masato Yamaguchi's solo exhibition: 10:00-18:00
Business days: Wednesday, Thursday, Friday, Saturday and Sunday (Monday and Tuesday)
Artist Corridor
3/13 (Fri) 15:00-18:00
3/20 (Fri) 11:00-15:00
Contact person for this exhibition: Inui
Mail: inui@ideasketch.jp