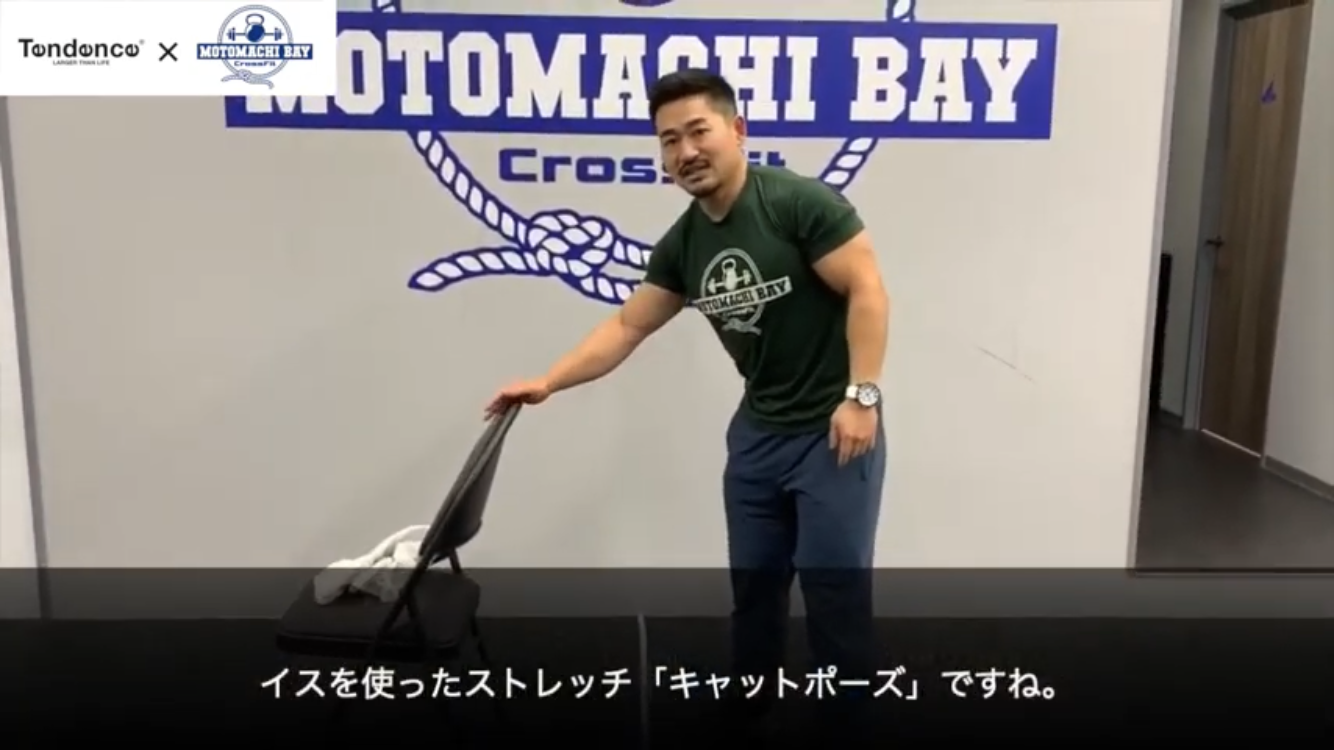 The first one will be a video workout of a simple exercise to eliminate stiff shoulders in collaboration with "Cross Fit Motomachi Bay", a professional exercise and body professional.
As a preventive measure against new-type corona infectious diseases, an increasing number of companies are introducing work-at-home / remote work during the period of refraining from going out. The number of employees working at home is increasing in the Swiss watch brand [Tendence Japan], and many people complain of stiff shoulders and back pain in an unfamiliar work environment, and physical sickness due to lack of exercise to refrain from going out. It was sent. I felt that there are many other people who are suffering from the same problem, and we started the "Work-at-home support project" to send information to employees and society.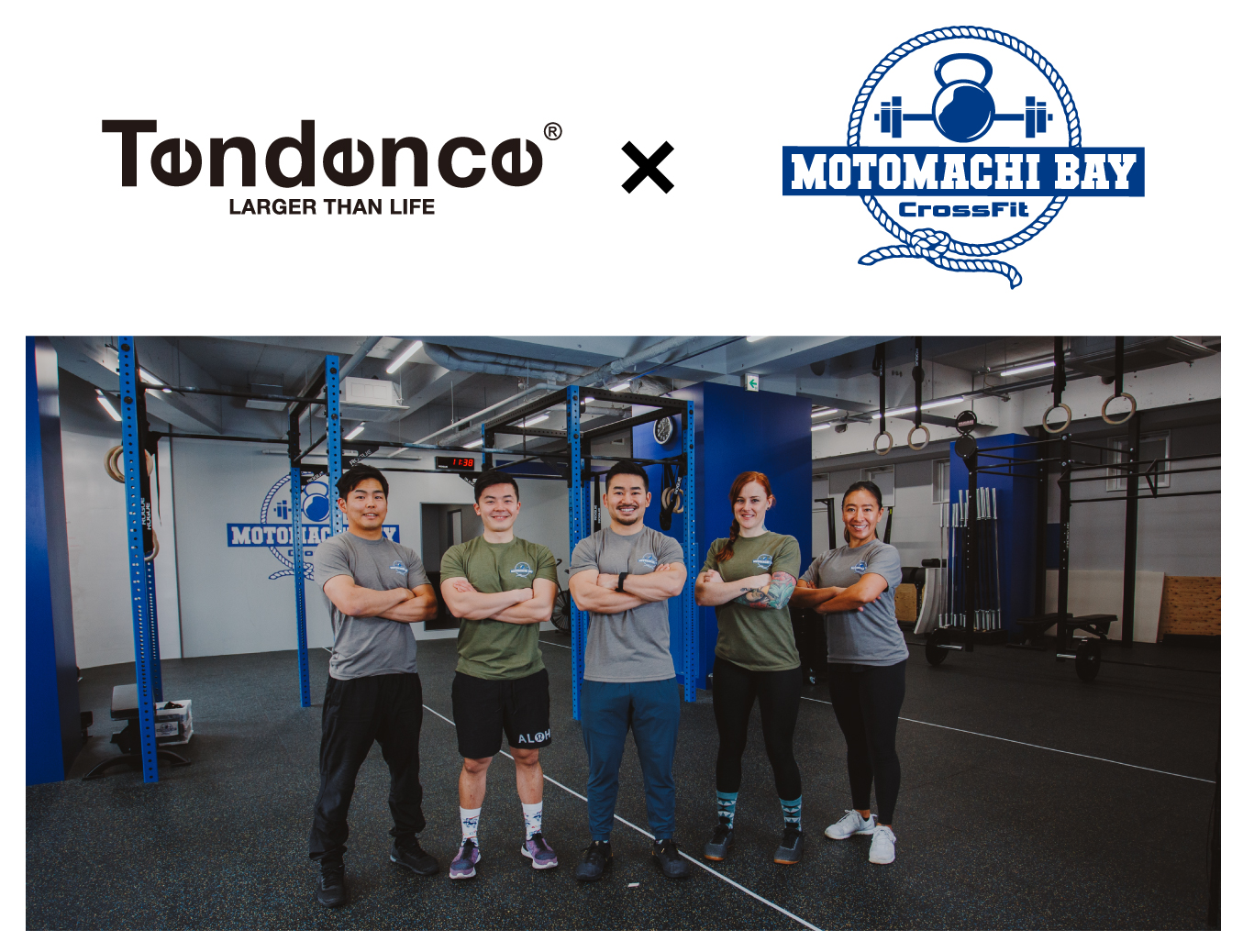 Fashion watch brand "Tendence (Tendence) / Tendence Japan Co., Ltd.", which was born in Switzerland in 2007 and continues to be loved around the world as a watch full of play and presence, We are announcing that we will start the "Homework Support Project" which will be resolved.
The first step was to create an exercise video that eliminates the "stiff shoulders" caused by work at home and remote work, in collaboration with exercise professional "Cross Fit Motomachi Bay". Like a watch brand, on weekdays, at 15:00, on Twitter, we provide exercise information as well as rest information. All exercises are always available on the official YouTube.
---
---
Tendence Japan SNS
Official Youtube : https://www.youtube.com/watch?v=M_y1xnkp8p4
Official twitter : https://mobile.twitter.com/tendencejapan
It is possible that more work at home will increase as part of long-term preventive measures and work style reforms, which may increase the number and number of people who complain of physical distress. Based on the brand concept of "Larger Than Life", Tendence Japan will continue to disseminate things and things that "enrich life" toward society.
Exercise videos (1) Shoulder rotation (2) Cat pose (3) Wall push (4) Side stretch (5) Towel press 5 types of stiff shoulder elimination exercises are introduced. It takes less than 5 minutes, and if you have a chair, a wall and a towel, you can easily do it at home or in the office.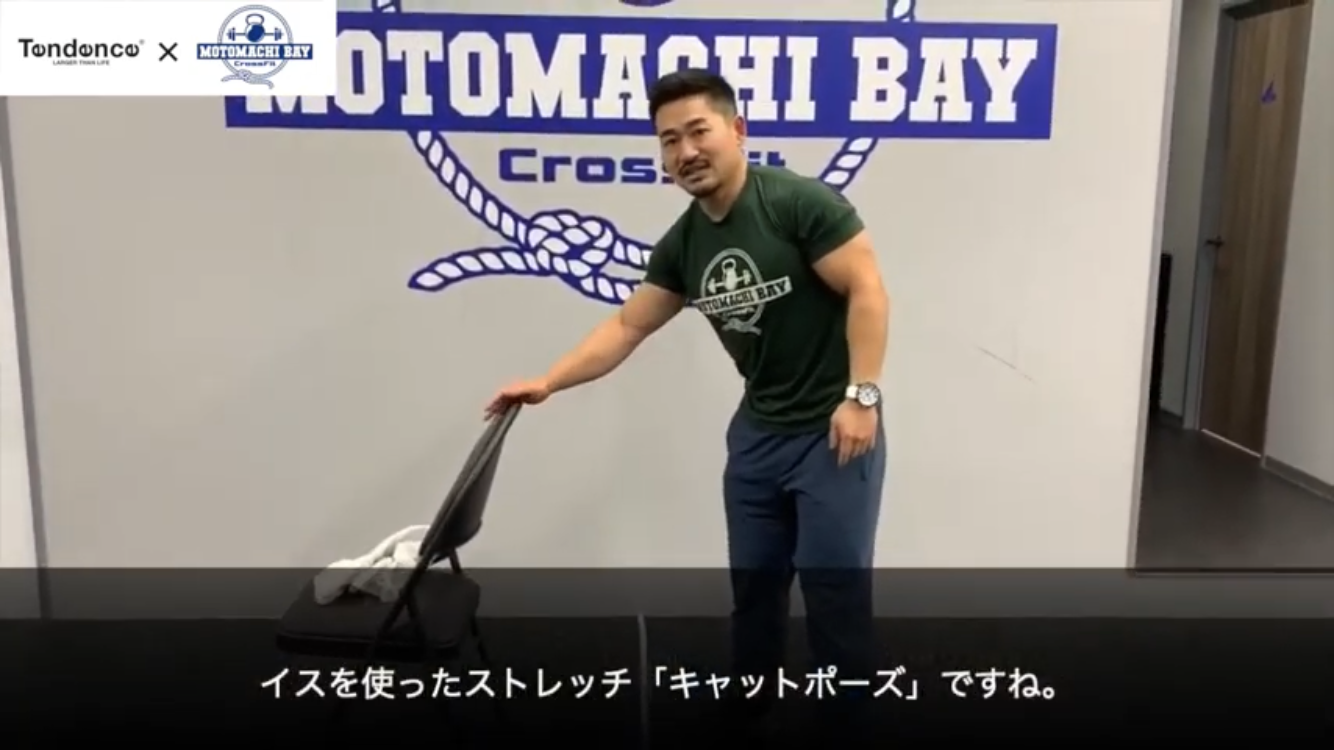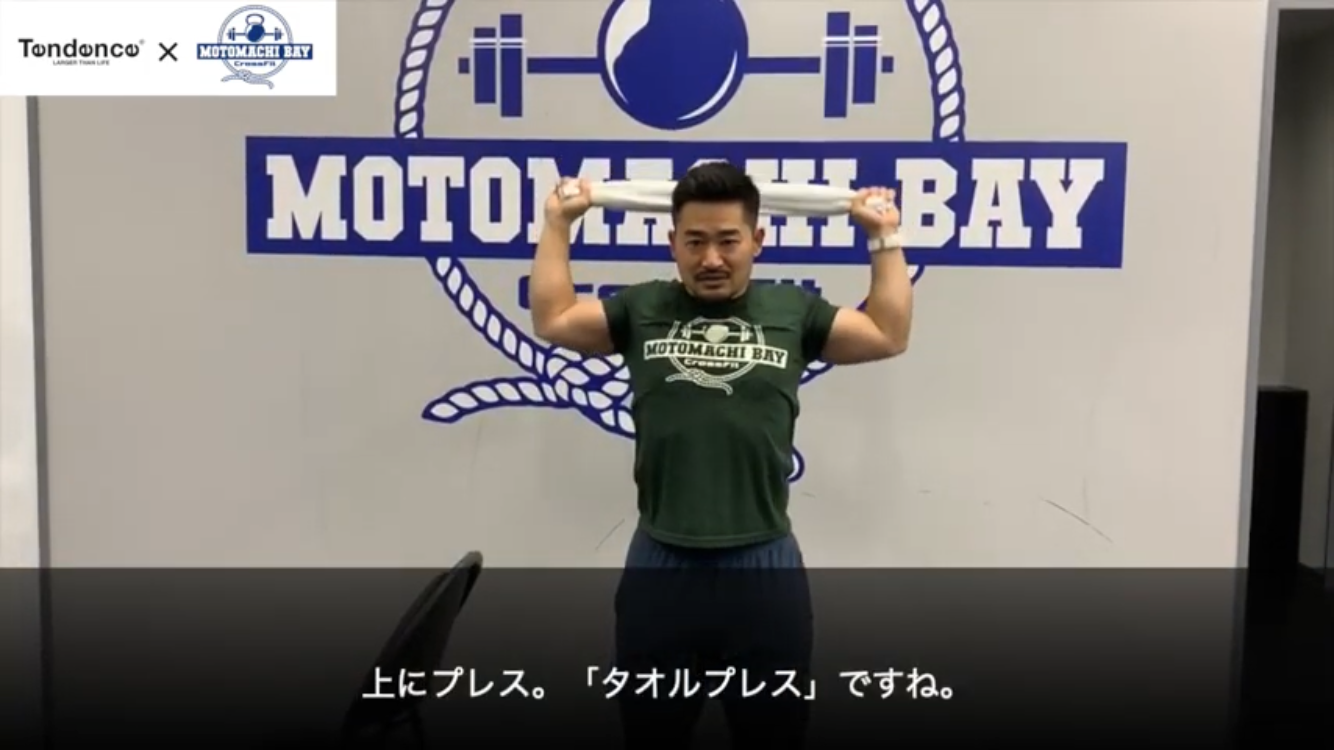 [What is CrossFit Motomachi Bay?]
We, Cross Fit Motomachi Bay, are a cross fit BOX (gym) with a size of about 300 square meters, located a 3-minute walk from the JR Ishikawacho Chinatown exit. It has a kids space that is rare in Japan. CrossFit is a functional training that has become a hot topic in Europe and the United States.It is based on the repeated exercises in daily life such as getting up, pushing, and pulling, instead of training only a single muscle like in conventional gym training. In recent years, it has started to attract attention in Japan as it is a training that makes you feel that your daily activities become easier along with your physical fitness.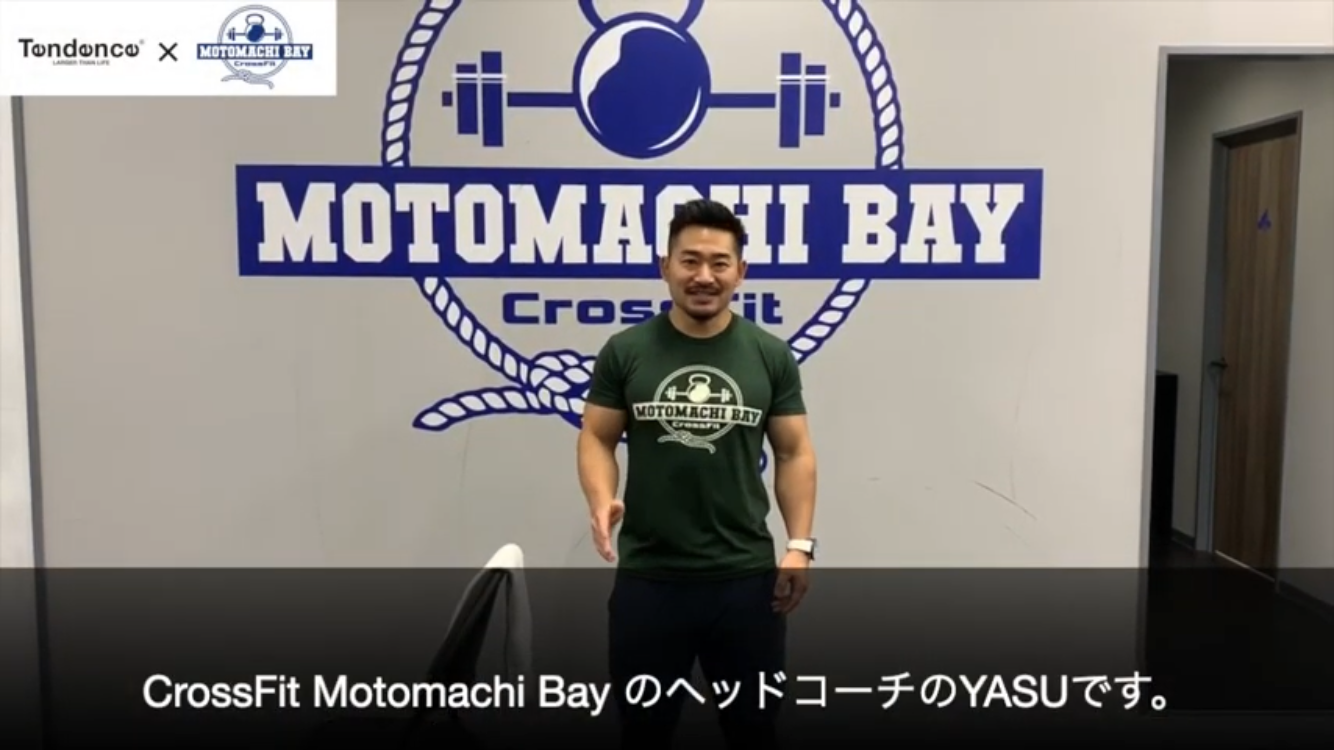 CrossFit Motomachi Bay Head Coach
Mr. YASU
Studied sports science in earnest at an American university and gained experience as a strength conditioning coach. After graduating, he worked as a personal trainer in the United States, Japan, and Australia, and is currently working as a head coach of CrossFit Motomachi Bay at a gym in Yokohama. He is also active as an athlete and is currently No. 1 in CrossFit Japan.
[What is Tendence?]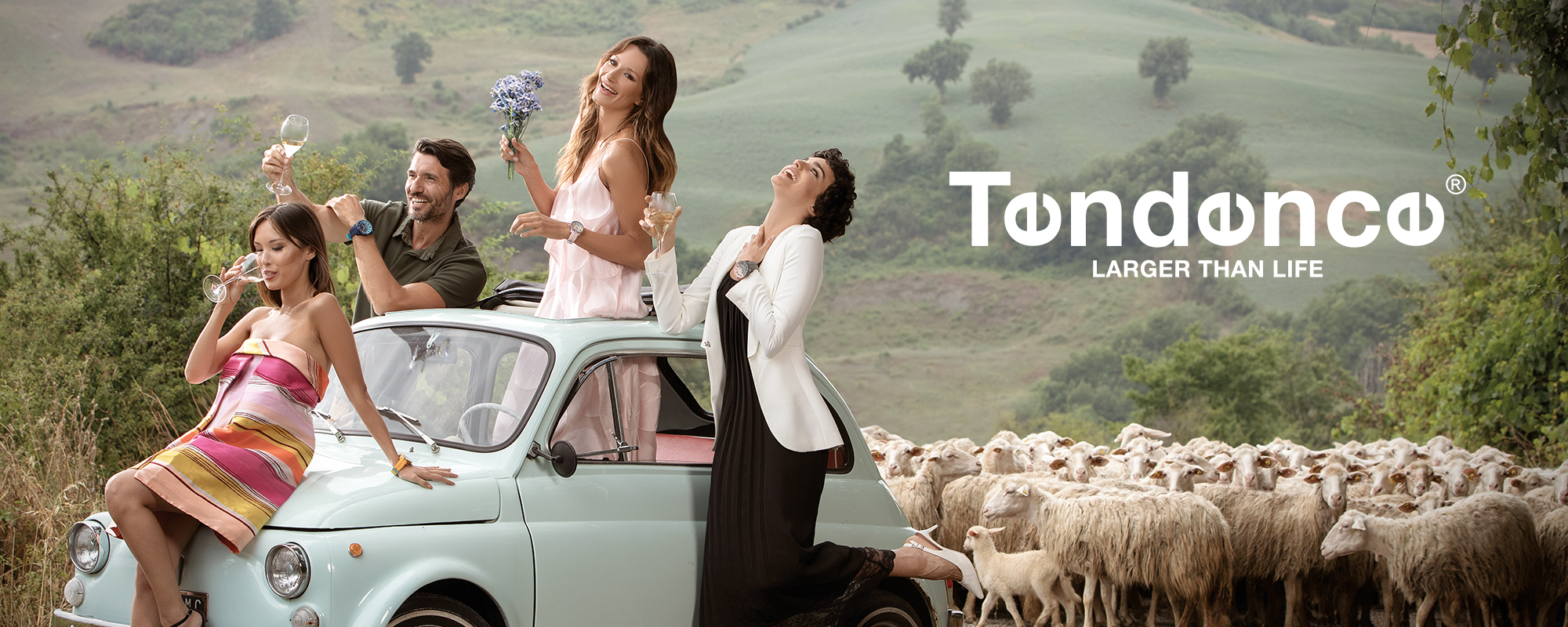 Watch brand that was born in Switzerland in 2007. It was founded by Mr. Filippo Giardiello, who has been involved in the watch business for three generations, and Mr. Gabriel Germini, who was active in the fashion industry.
Based on the concept of "Larger Than Life", one of the features is a novel design that fuses Italian design with Swiss quality. In 2009, we opened a store in BASEL WORLD in Switzerland and were selected as one of the TOP100 brands. It was also sold at Collet in Paris, Bergdorf Goodman in New York, Dieth Corso Como in Milan, Holtlenfru in Canada, The Corner Berlin, JOYCE in Hong Kong & Shanghai, and is still sold at famous department stores and fashion select shops. I am. Many loyal users, including famous athletes and actors, are particular about fashion such as models and artists, and have been selected as fashion watches. In 2014, Japan's first flagship store opened in Omotesando, offering the largest selection of products in Japan. In April 2016, we opened the second flagship store in Japan at Ginza 1-chome. In 2017, we celebrated the 10th anniversary of the birth of Tendence, and in 2018, we attracted attention with the new collection " De 'Color' 'that made full use of the world's first design technology and the log port reproduction collaboration of the popular animation " ONE PIECE' '. .. In 2019, with the theme of "Big Life", it became a hot topic with popular legend characters from Japanese culture "manga" as ambassadors.
Tendence Japan Co., Ltd. official website: http://www.tendence.jp