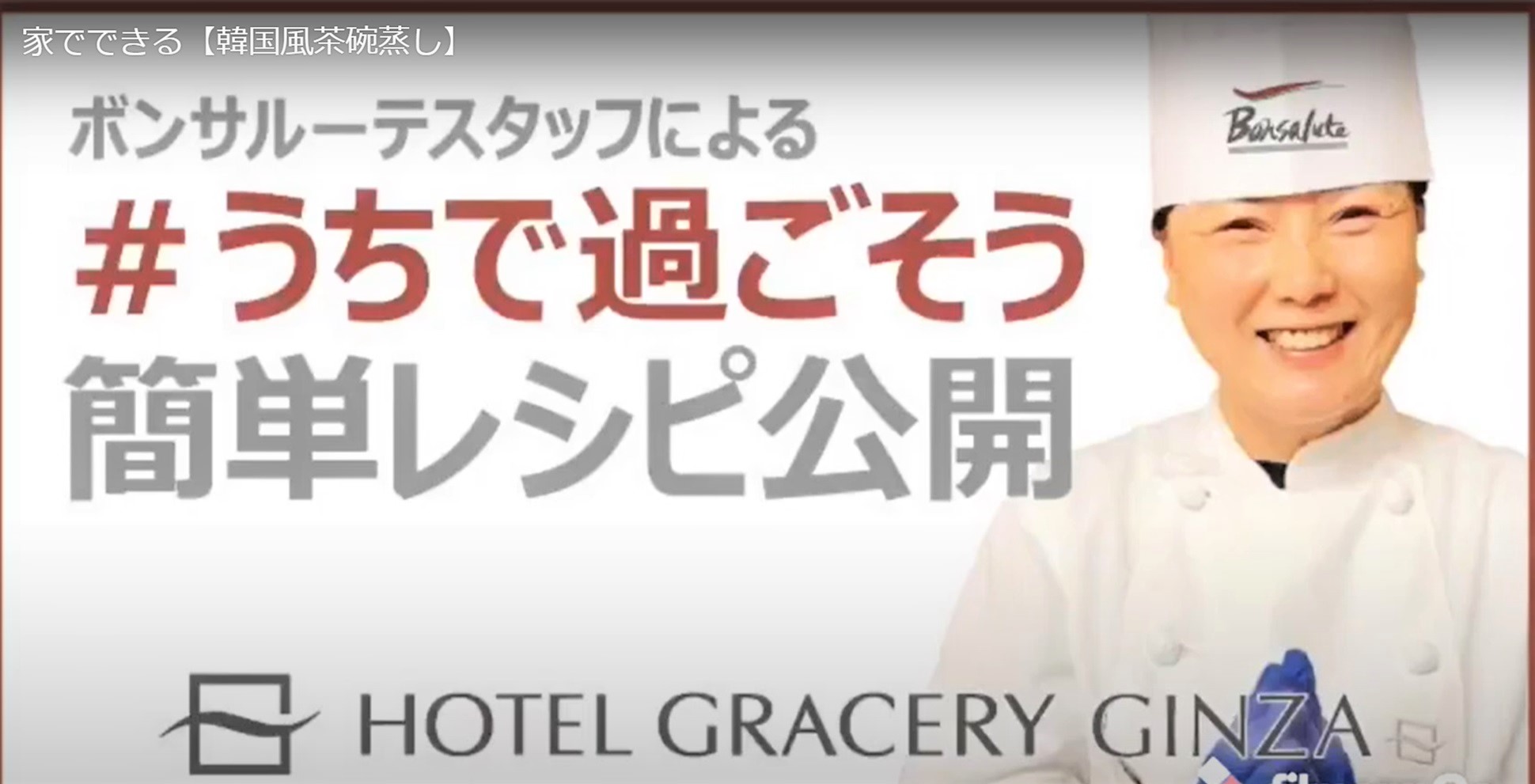 Even though the restriction on going out due to the new coronavirus has been lifted, it seems that some days have remained calm. Every day, in a changing and uncertain situation, the world is overwhelmed by heavy air and tends to look downward.
However, even in such a situation, there are many stores and facilities who are doing their best to do their best.
The Kokosil editorial department will introduce such stores and facilities as "Store Support Project" .

This time, a simple recipe that you can do at Hotel Gracery Ginza Bonsalute Staff's house! 6th BONSALUTE COKKING series , [Korean-style omelet] .

See it!

(* The hotel has been reopened from June 1st. The restaurant Bon Salute, which is located in the hotel, has been reopening with either Japanese or Western set meals since July 1st.))
---

Simple recipes that can be done at Bonsalute staff's house!
You can do it at home [Korean-style omelet]  
---
---
[material]
・Eggs…appropriate amount・Your favorite ingredients (dry matter such as green onions and sakura prawns, shiitake mushrooms, crab sticks, etc.)…appropriate amount・salt…appropriate amount
[How to make]
① Add the desired ingredients and salt to the melted egg and mix.
② Add oil to a frying pan and bake.
[point]
You can use the food left in the refrigerator and the dry food left over.
[A word from the staff]
Korean omelet is not sweet and salty.
---
★Simple recipes that can be done at home by Bongratte staff at Hotel Gracery Ginza! BONSALUTE COKKING #6 [Korean-style omelet] is introduced.
How about everyone making it?
Related article: [Hotel Gracery Ginza] Breakfast buffet TO-FU de We had a delicious breakfast.
https://home.ginza.kokosil.net/ja/archives/65027
---

◎About Hotel Gracery Ginza
Hotel Gracery Ginza is a 4-minute walk from Ginza Station and a 9-minute walk from Shimbashi Station.
A business hotel with a modern and calm atmosphere.
Despite being in a good location in the world-famous Ginza, the restaurant, which offers comfortable guest rooms and a menu that is easy on the body, offers reasonable cost performance.
(Home page: https://gracery.com/ginza/)
◎About Bonsalute
Bonsalute (a coined word meaning good for your health) is a restaurant that uses carefully selected domestic ingredients such as pesticide-free vegetables and natural seafood to prepare dishes that are gentle on your body and mind. Japanese and Western dishes, original drinks, omelettes to finish in front of you, recipes by Tofu Meister are popular.
*Breakfast only. [Business restarts from July 1]

☆Breakfast is available for those who are not staying☆