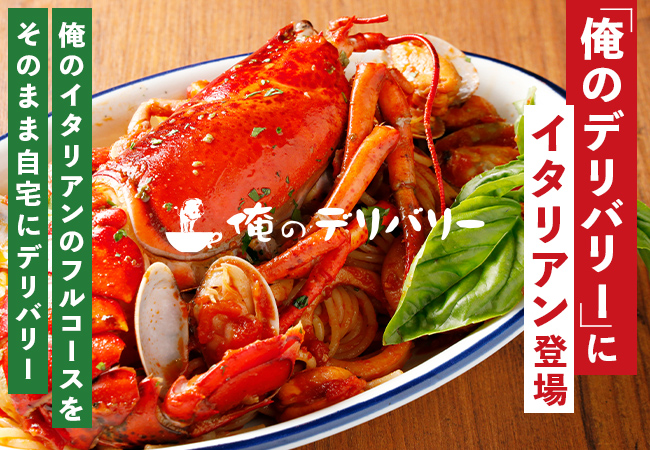 Enjoy your home time with authentic Italian food including limited menu!
Nippon Food Delivery Co., Ltd. and my company will start accepting a new full course of "My Italian" at "My Delivery" from Wednesday, July 15th.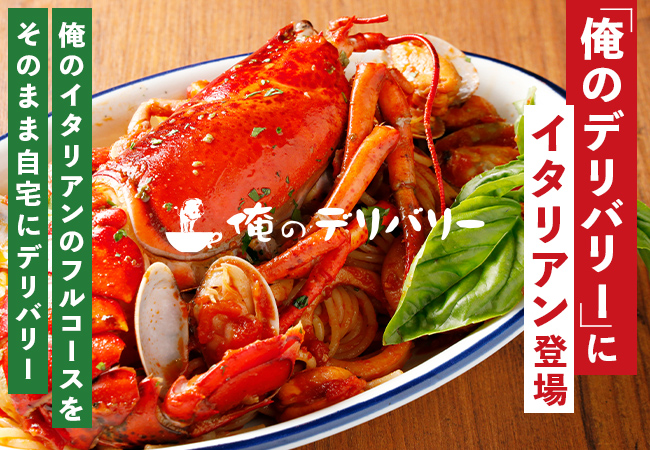 Japan Food Delivery Co., Ltd. collaborated with "My Delivery" in collaboration with my company to enjoy the pleasure of eating out at home in response to the increase in "home time" due to the spread of new coronavirus infection. Are offered. Up to now, "My Delivery" has delivered more than 1,800 meals of the full course of "My French". The customers who used the service were happy to say, "I was able to feel like eating out" and "I had a wonderful anniversary at home."
This time, we hope that more people will spend extraordinary "home time" through "My Delivery", and we will accept the new "My Italian" full course from Wednesday, July 15th. start. We have developed a limited menu of "My Delivery", which is a popular menu arranged for delivery, and prepared a full course where you can fully enjoy "My Italian" dishes while at home.
---
---
In addition to course meals, you can also order bread from my company's bread specialty store "My Bakery" and various wines popular at the shop. Enjoy the full course of "My Italian" in various scenes, such as celebrating a special day such as an anniversary or rewarding your daily life, as well as when you want to feel like eating out while at home.
Nippon Food Delivery will continue to provide services that allow customers to experience the meals of restaurants and the enjoyment of eating out at home in line with changes in their lifestyle due to refraining from going out.
Introducing "My Italian" and "My Delivery" limited menus
My Italian / "House time" bliss course (2 people ~) 5,000 yen / person <br /> All 6 items from appetizer to main, "My delivery" limited course.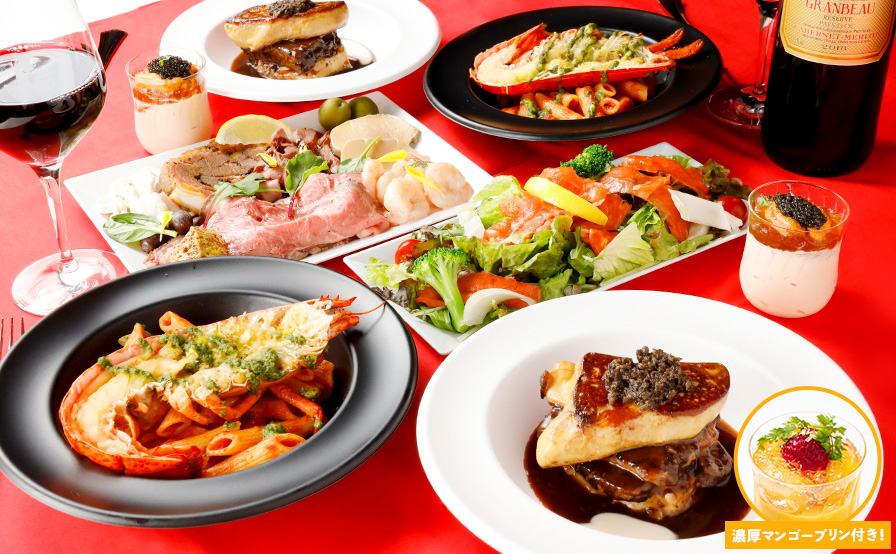 ~Course content~
[Amuse]
Sea urchin and tomato mousse with consommage caviar
[Appetizer]
Assorted 6 special appetizers boasted by the chef ① Roast beef carefully finished at low temperature ② Smooth foie gras terrine ③ Cold made truffle mayonnaise sauce of forest chicken ④ Porchetta (Italian traditional dish. Salted pork is aromatic and roasted with herbs.)
⑤ Roasted smoked duck balsamic sauce ⑥ Shrimp cocktail tailored aurora sauce
【salad】
Smoked salmon marinade salad Sicilian lemon dressing
【pasta】
Omar shrimp penne ripe tomato sauce
[Meat dish]
Beef, foie gras and truffles with millefeuille truffle sauce
【dessert】
Thick mango pudding
You can additionally order various single- course meal courses.
・Naples whole mozzarella cheese, tomato and water eggplant caprese 1,000 yen・Assorted Italian salami, prosciutto and cheese 1,700 yen・White asparagus and Iberico bacon hot gratin 1,200 yen ・Matsusaka pork ribs with bone 1,850 yen・Simmered beef ribs with tomato Antonio style ¥1,850 ・My Bakery "Ginza Bread ~Aroma~" 2 loaf (1) 1,200 yen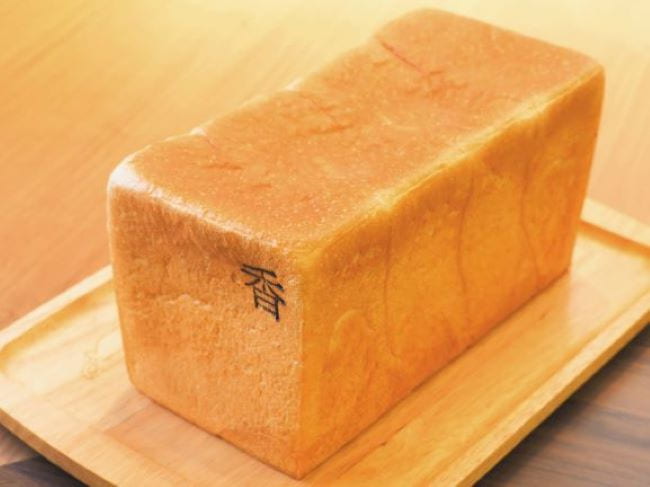 Various wines and wine set 3 bottles (red wine, white wine, sparkling rose) 5,000 yen ・My champagne Xavier Louis Vuitton Tradition 6,800 yen ・My red wine Grand Beau Reserve 2,000 yen ・My white wine Fleur de Charlotte 2,000 yen・My Bubble Rose Lady Juliana 2,000 yen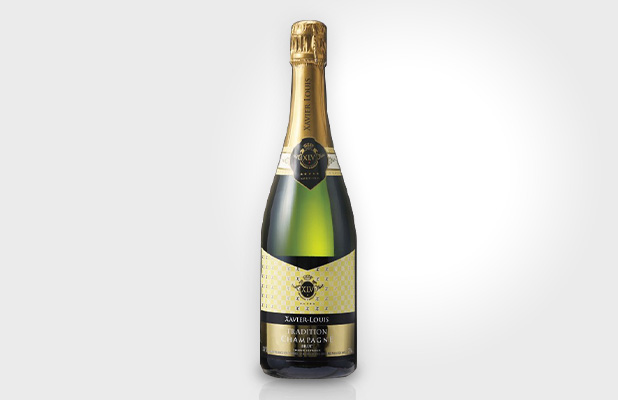 About "My Delivery" and "My Italian"
・Delivery areas: Chiyoda-ku, Tokyo, Chuo-ku, Tokyo, Minato-ku, Tokyo, Shibuya-ku, Tokyo, Meguro-ku, Tokyo, Setagaya-ku, Tokyo ・Business hours: 11:00~20:00
・Delivery time: 4 copies between 17:00 and 20:00 (17:00-17:45, 17:45-18:30, 18:30-19:15, 19:15-20:00) )
・Order deadline: Until 18:00 two days before ・Store URL: https://orenodeli.com/italian
・Notes: 5,000 yen course 2 people can order
[Overview of Nippon Food Delivery Co., Ltd.]
Location: 9F, Shindaimune Building 2-10-12 Dogenzaka, Shibuya-ku, Tokyo 150-0043
Representative: Satoshi Ishikawa, Representative Director
Website: https://www.jfd.co.jp/
Business outline: Food delivery business for corporations "Kurumeshi Bento" and "Chef Colle"
Capital: JPY 76.25 million (including capital reserve)
Date of establishment: August 26, 2010
[Overview of my corporation]
Location: Nakajima Shoji Building, 4th floor, 8-5-6, Ginza, Chuo-ku, Tokyo 104-0061 Representative: Etsuo Terasaki, Representative Director
Website: https://www.oreno.co.jp/
Business overview: Restaurant management capital: 297 million yen Date of establishment: November 1, 2012