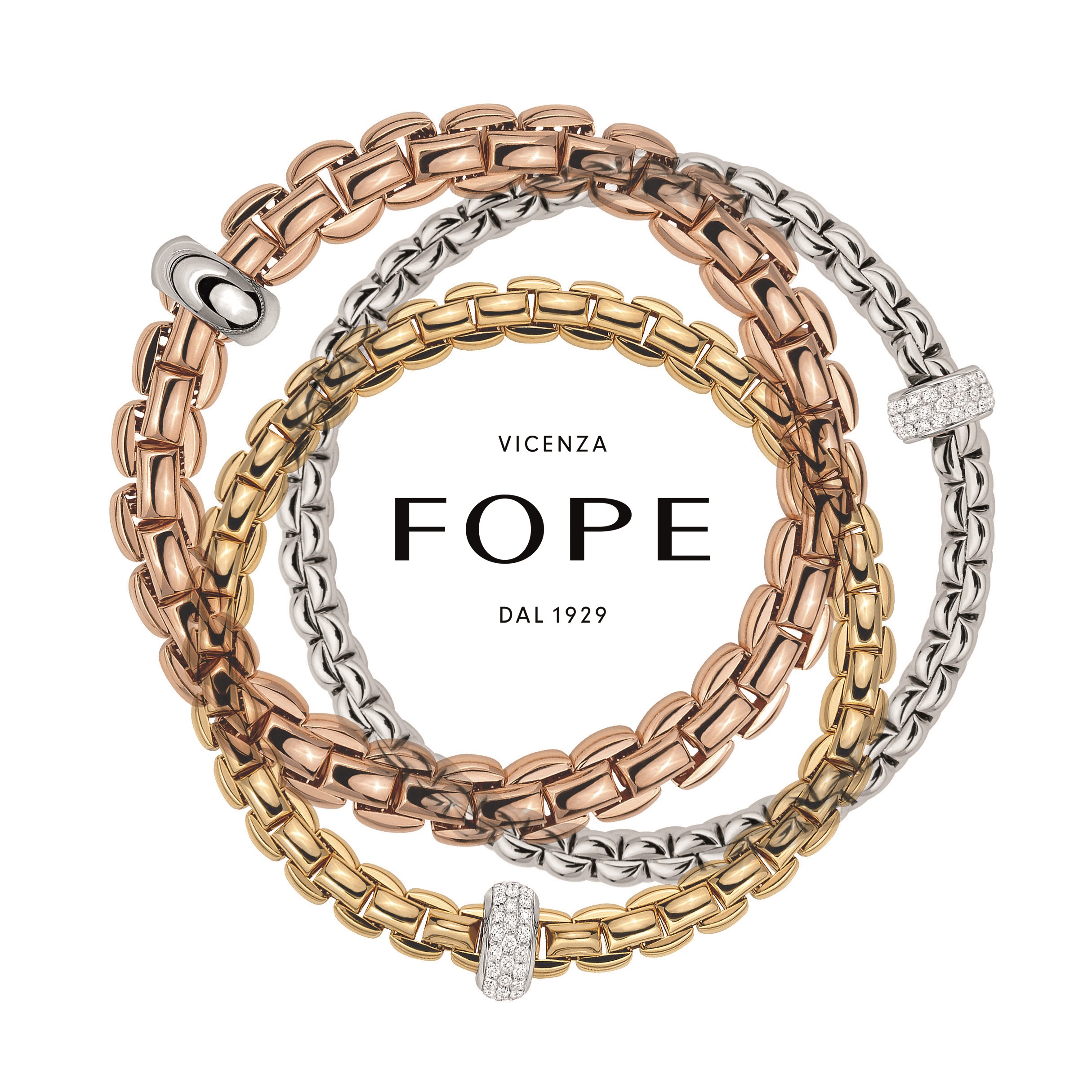 Fine jewelry "FOPE" from Italy opened the first permanent store in Tokyo
Fine jewelry "FOPE" from Italy has been permanently sold since August 2020 at the luxury watch jewelry store Ginza Tenshodo (Ginza, Tokyo).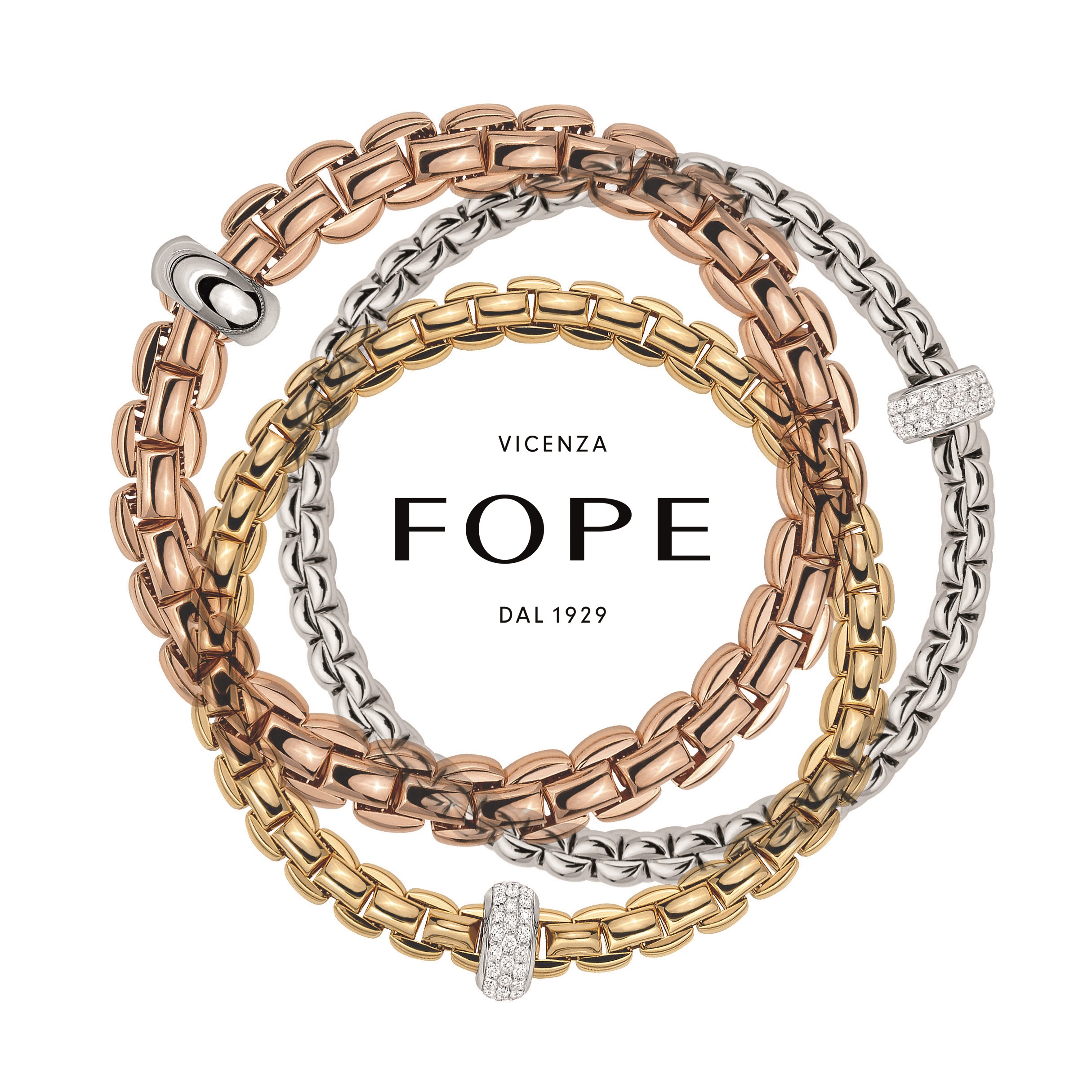 ---
---
FLEX'IT, a stretchable 18K gold mesh chain that has been developed uniquely for everyday luxury
FOPE jewelery is a high quality, authentic everyday jewelery worn by men and women every day. Among them, the FLEX'IT bracelet, which is made of 100% K18 gold and has elasticity and is easy to wear by rolling on, is the FOPE icon. It can be worn roll-on for formal wear at business or parties, for casual looks like jeans and shirts, or for sports such as golf. It is recommended as an item that adds a bracelet of different thickness and colors, matches with a wrist watch, and casually decorates your hand. It creates a refined outfit while being discreet.
Ginza Tenshodo, the first permanent store in Tokyo, offers a wide variety of FLEX'IT bracelets that are perfect for coordinating with watches, as well as necklaces, rings, and earrings.
■ Store details
Ginza Tenshodo <br />Since its founding, Ginza has a history of more than 140 years. Currently, we are handling products such as watches, jewelry, and models (the model shop is a different place). The angel, the symbol of Ginza, welcomes you at the entrance of the watch and jewelry store.
Address 7F, Ginza AK Building, 6-9-3 Ginza, Chuo-ku, Tokyo 104-0061
business hours
11:00 to 19:30 (Monday to Saturday)
10:30~19:00 (Sunday/holiday)
No regular holiday
TEL03-6264-5156 FAX03-6264-5305
www.tenshodo.co.jp
E-mail
watch@tenshodo.co.jp
jewelry@tenshodo.co.jp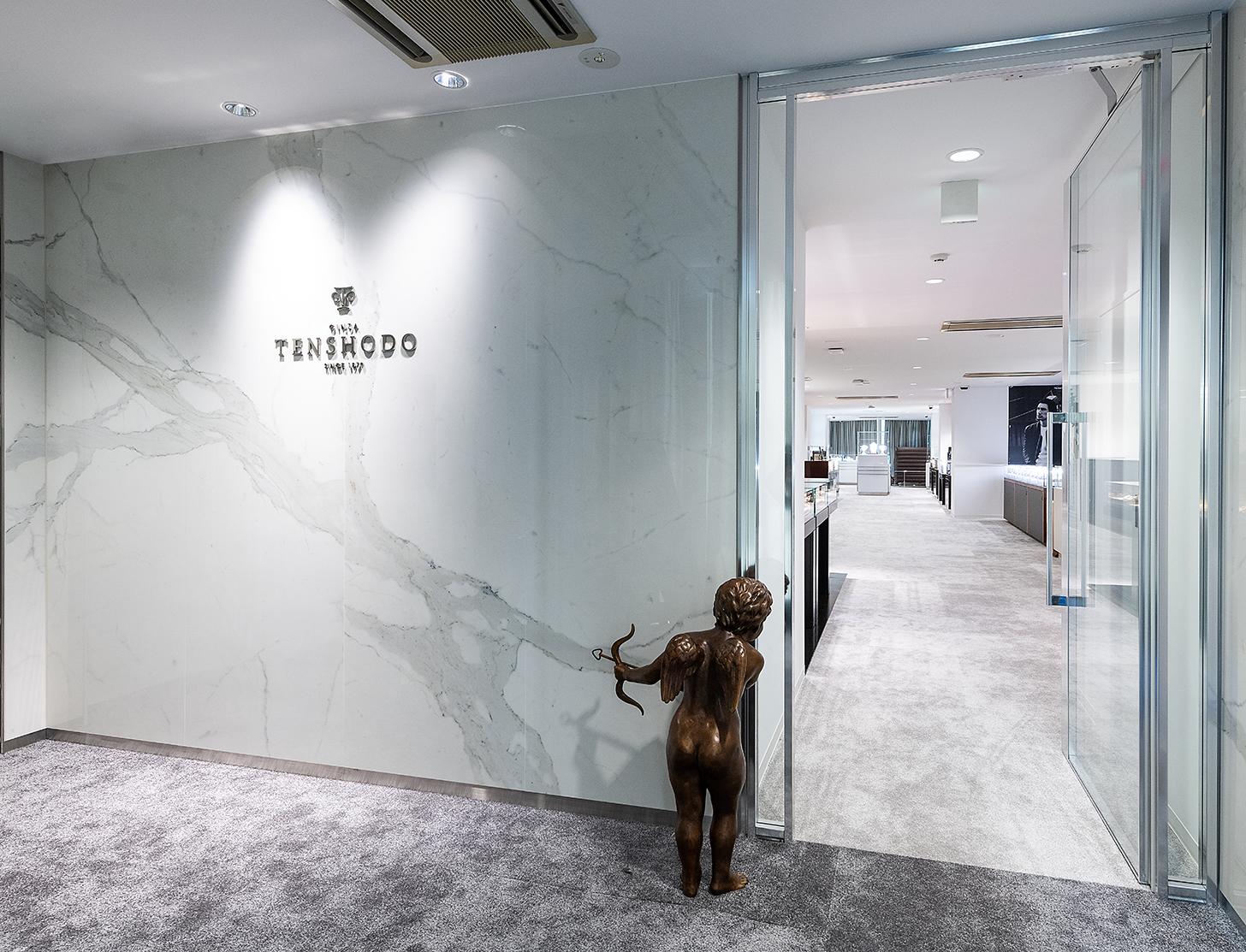 ■ FOPE brand profile – everyday luxury with high quality
FOPE was founded in Vicenza, Italy in 1929. For four generations since then, we have been making beautiful 100% Made in Italy jewelry here. The brand's signature 18K gold Novecento (= Italian for 1900s) mesh chain is timeless and elegant. The FLEXPEIT bracelet made of stretchable 18K gold, which was created in 2009 by independent research and development, was released, and quickly became an icon of FOPE. Its comfortable fit has been highly evaluated all over the world, and it is currently deployed in more than 50 countries.
■ FOPE official website
www.fope.com
■ Inquiries about products
FOPE (c/o Swiss Prime Brands Co., Ltd.)
5th floor, Ginza Daiei Building, 1-16-7 Ginza, Chuo-ku, Tokyo 104-0061
TEL 03-4360-8669
momoko.ishida@swissprimebrands.com