"GEN GEN AN Phantom" "Kamapan & Friends <Natural Bussankan>" "Seafool" All stores takeout support
Ginza Sony Park will start "Season 2" in October 2020 under the concept of "an ever-changing experimental park".
From Saturday, November 28, 2020, three new partners, "GEN GEN AN", "Kamapan & Friends <Natural Bussankan>", and "Seafool" will build a new Ginza Sony Park. It will be open for a limited time until September 2021, which will be temporarily closed before. All stores support takeout.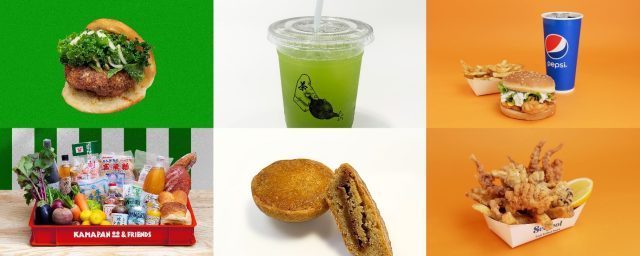 "GEN GEN AN Phantom" You can enjoy the special tea and the sweets of the new brand tomette from Paris in Ginza.
Since opening a tea leaf shop in Shibuya, Tokyo in 2017 with the theme of "sound and tea," "GEN GEN" has been a hot topic as it continues to provide carefully selected "tea" in a new style that redefines Japanese tea. "AN Phantom" will start a new attempt with the theme of "sweets and tea". The MAISON team develops sweets that go well with GEN GEN AN phantom tea in France as a start-up project for tomette, which was launched from the restaurant "MAISON" in Paris, led by Chef Sota Atsumi, who is based in France. .. It will be unveiled for the first time in Japan. We will provide an experience that can only be experienced here, along with the tea that is served at this place in Ginza and at the time of brewing.
"Kamapan & Friends <Natural Bussankan>" First entry into Tokyo with direct-produced combo sandwiches that connect with creators
"Food Hub Project", which operates agriculture, restaurants, grocery stores, etc. under the slogan "local production and local food" in Tokushima and Kamiyama-cho, has the slogan "Friends' friend food-grow with friends and eat with friends" all over Japan. We will open an "additive-free" product building that selects vegetables, foods, seasonings, beverages, etc. that are born in Tokushima and are eaten on a daily basis. We also offer direct-produced combo sandwiches with local specialties sandwiched between Parker buns in Kamiyama-cho "Kamapan" and additive-free soft serve ice cream. Please look forward to initiatives that allow you to experience the relationships between creators and eaters in various regions by eating.
"Seafool" American-style "seafood fast food" that is rare in Japan
The team of the slice pizza shop "PIZZA SLICE" in Daikanyama, Tokyo, which has become a hot topic among trend-conscious people and young people, is developing a new format. A stand where you can enjoy "seafood fast food", which is rare in Japan, in American style, centered on fish burgers and fried squid calamari, will appear. In addition, with the cooperation of the popular restaurant "Kitade Shokudo" in Kanda, Tokyo, we will prepare a seafood plate menu that incorporates seasonal ingredients. All items can be taken out, so it can be used for daily use by people working in Ginza.
---
---
The three stores that have been entertaining visitors in each location will resonate with Ginza Sony Park's concept of "an ever-changing experimental park in the city" and will start the challenge. Ginza Sony Park will continue to create new encounters, ideas and communication with partners, creators and artists. Please enjoy "Ginza Sony Park Season 2".
■ November 28th (Sat) Newly opened partner stores Main menu (all listed prices include tax)
"GEN GEN AN Phantom" (B1 / B1F)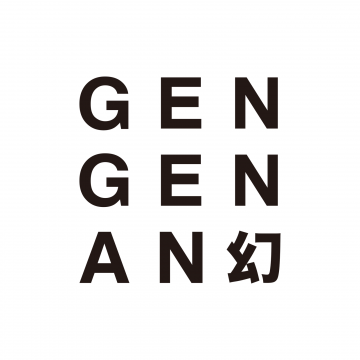 We offer "Ultimate Tea" with different extraction times according to the location and season in Ginza, baked sweets with caramel that go well with tea, Gateau Basque, and special pita bread for lunch. In addition, we also offer several types of "tea ice cream" that you can feel the original taste of Japanese tea. Only the Parisian restaurant "MAISON" and Ginza Sony Park, which he handles, can taste the Western confectionery of Chef Atsumi Sota's new brand "tomette", which has won the Best Bistro Award from the restaurant guide magazine in France. is.
Business Hours / Regular Holidays: 11: 00-19: 00 Closed on Mondays (* Closed on the following Tuesday if Monday is a national holiday)
Web: https://en-tea.com/pages/gengenan/
Instagram: @ gen2an https://instagram.com/gen2an/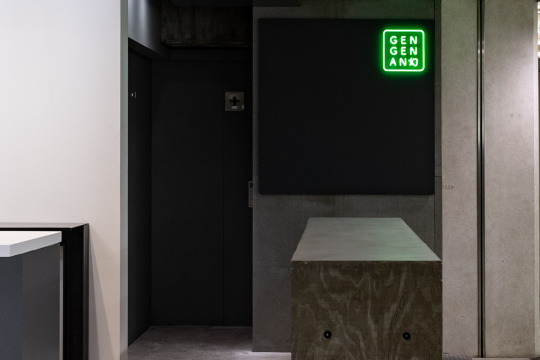 Main menu
・ Various Teas from 400 yen
・ Ice Cream Various 550 yen ・ Pita Bread & Tea 1,500 yen ・ Gateau Basque 350 yen etc.
"Kamapan & Friends <Natural Bussankan>" (B3 / B3F)
"Small-volume" additive-free foods, which are eaten daily in various parts of Japan and are hard to find in major supermarkets, are gathered directly from the production area. We also offer "usual bread" and "seasonal Kamiyama loaf" made in Kamiyama Town, Tokushima Prefecture, combo sandwiches with products from all over the world sandwiched between Kamapan buns, and monthly local soft serve ice cream.
Business hours / regular holidays: 11: 00-19: 00, closed on Mondays (excluding holidays)
Web: http://foodhub.co.jp/
Instagram: @kamapan_and_friends https://instagram.com/kamapan_and_friends/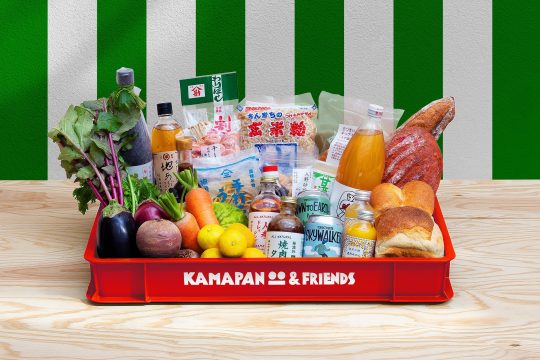 Main menu
・ Direct production combo sandwich from 620 yen
・ Direct production deli from 390 yen
・ Additive-free soft serve ice cream from 480 yen
・ Food products sent directly from the production area from 350 yen
"Sea fool" (B4 / 4th basement floor)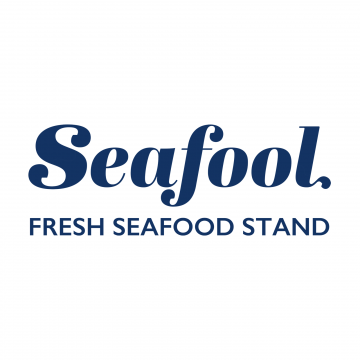 We recommend the American-style menu where you can enjoy various seafood such as fish burgers, calamari, and shrimp. We also have a bento menu that uses seasonal ingredients to meet the lunch demands of people working near Ginza.
Business hours / regular holidays: 11: 30-21: 00, open daily (excluding closed days)
Instagram: @seafool_gsp https://instagram.com/seafool_gsp/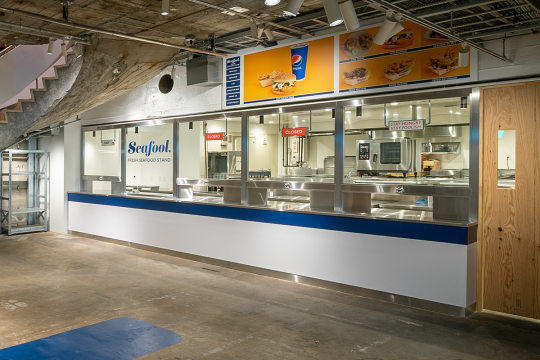 Main menu (price undecided)
・ Fish burger combo ・ Fish burger ・ Fish tacos ・ Seafool ​​plate ・ Fried squid etc.
■ Stores that will continue to operate from "Season 1"
Stand "ÉCRU. GINZA" (GL / ground floor) where you can drink coffee and wine from day to night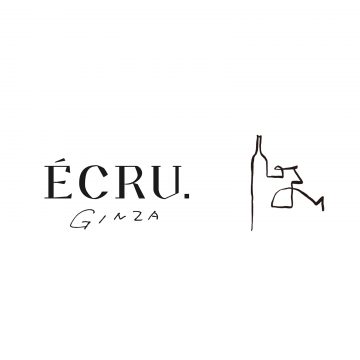 "ÉCRU. GINZA", which opened in collaboration with the coffee and wine store "ÉCRU." In Tenjin, Fukuoka, will continue to operate. Enjoy wine, coffee, and sweets baked in the store while feeling the breeze in the middle of Ginza.
Business hours: 11:00 – 20:00 (Sunday-Thursday), 11:00 – 22:00 (Friday, Saturday, the day before public holidays)
Instagram: @ecru_ginza https://instagram.com/ecru_ginza/
Main menu
・ Americano 550 yen ・ Spice latte 620 yen ・ Coffee milk 620 yen ・ Glass wine 900 yen ~ etc.
■ About Ginza Sony Park
Ginza Sony Park has the concept of "a facility open to the city" from the beginning of the establishment of the former Sony Building.
It was inherited and opened on August 9, 2018 for a limited time before rebuilding the Sony Building. It is a "changing experimental park" in the city that holds various events and live programs that will make you feel surprised and playful throughout the year. I am. The park will be open until the end of September 2021. After that, rebuilding work will proceed, and in 2025, the "final form" of Ginza Sony Park will be completed.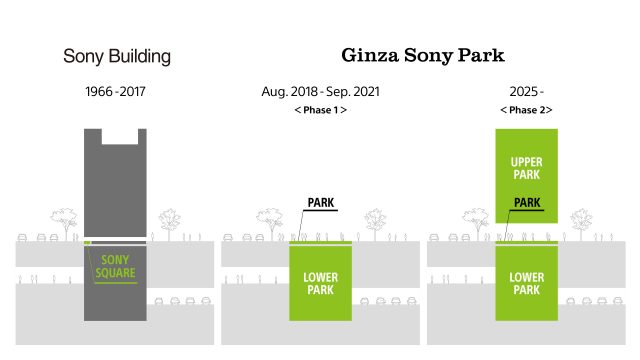 Ginza Sony Park Official Website / SNS Account
Web: https://www.ginzasonypark.jp/
Instagram: https://www.instagram.com/ginzasonypark/
Twitter: https://twitter.com/ginzasonypark/
Facebook: https://facebook.com/ginzasonypark/
YouTube: https://youtube.com/ginzasonypark/
@ginzasonypark #ginzasonypark #Ginza Sony Park
Efforts to prevent infection and requests to customers
In order to protect the health and safety of our customers and staff, we are implementing infection prevention and diffusion prevention measures in the park. We appreciate your understanding and cooperation.
・ Please wear a mask in the park.
・ Please refrain from entering the park if you have a fever or feel unwell.
・ Please cooperate with hand sanitizer when entering the park.
・ Please cooperate in securing the space between customers.
・ Please use at intervals in the elevator or escalator.
・ Install your rubbing alcohol.
・ The hand dryer in the toilet is stopped.
-Strengthen disinfection and ventilation of areas with frequent contact such as handrails and doorknobs.
・ The staff will wear a mask, measure the temperature before going to work, gargle frequently, wash hands, and disinfect fingers.