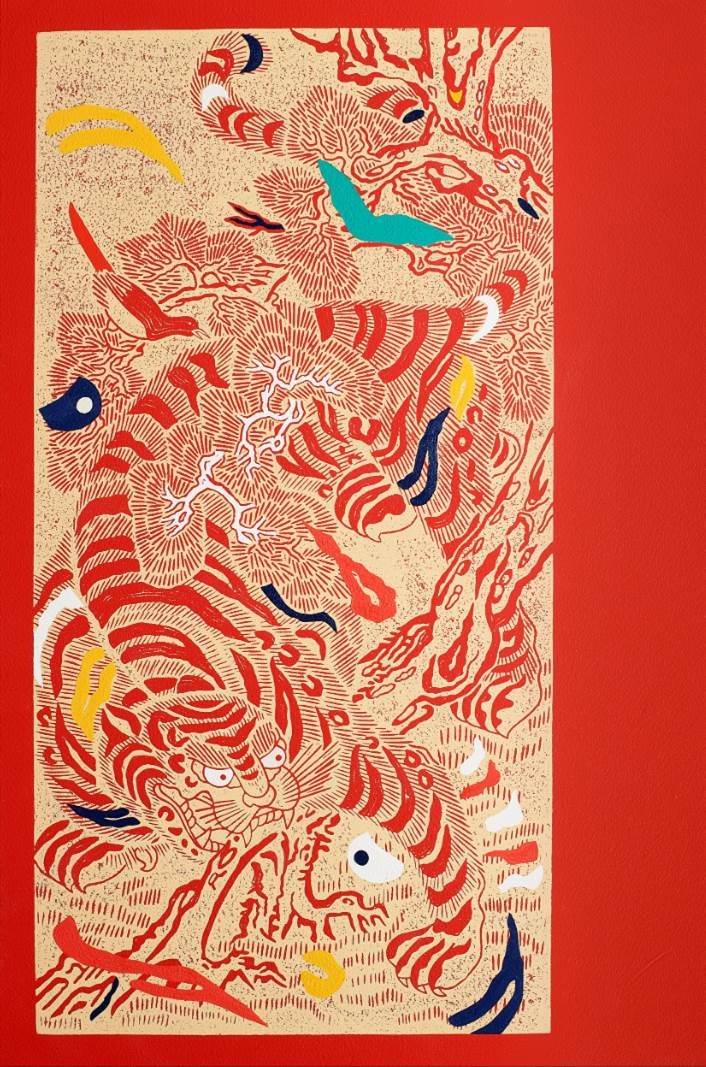 A number of canvas works remixed from multiple cultures. A group of new works with a record of traveling the world and a wish to take a step in a new era.
At the gallery THE CLUB (Ginza GINZA SIX6F, Chuo-ku) in Ginza Tsutaya Bookstore, we will hold the second solo exhibition of Iranian-British father Koa Pore by appointment. Introducing 12 new works created by the technique of ukiyo-e.
THE CLUB is pleased to announce the second solo exhibition of Core Pore, "Fallow".
---
---
After the last solo exhibition held in 2019, Pore traveled all over Japan. This new work uses a map of the place visited at that time as a motif and uses a combination of colors rooted in the local climate to express it in an abstract form. These works are also dialogues through Japanese and Western art, and are also personal thoughts of Pore's own journey record.
The series, including "Maranasati," produced after returning to Los Angeles, takes Persian miniature paintings to the next level, with the herbs and wounds found in Tibetan paintings, musical instruments, traditional Japanese food and drinks, and Tantric meditation in space. Various images such as symbols are drawn, and it has the power to encourage meditation and healing to those who stand in front of it.
This tiger-themed series, which will be unveiled for the first time, was influenced by East Asian ink painting. However, its source has not been revealed, and it retains the complexity of refusing to easily position it as Chinese, Japanese, or Korean. These ambiguities, both beautiful and frightening, portray a mysterious entity that goes beyond a fixed realm, like a visitor from space.
This exhibition, which will be the first exhibition since the last solo exhibition, will mark the end of the fallow of Core Pore. The tiger depicted in the painting echoes the resurrection of Core Pore himself. The tiger, lurking in a cave and beyond the pine forest and fog, leaves the land where it was born and raised and is now taking the step towards a new territory.
Core Pore (1987-)
Born in Exeter, England in 1987. Currently based in Los Angeles. Graduated from Otis College Art and Design in 2010. Recent exhibitions include "Returnee" (THE CLUB, Tokyo, 2019), "Abrash" (Shane Campbell Gallery, Chicago, 2018), "Polypainting" (Pearl Lam Gallery, Hong Kong, 2018), "Polypainting" (GNYP Gallery, Berlin) , 2018), "Decoration Flows" (Tokyo Metropolitan Teien Art Museum, Tokyo, 2017), "Horror Vacui or the annihilation of space" (Misako and Rosen, Tokyo, 2017), "Earthquakes And The Mid Winter" with Kazuo Shirahama Burning Sun "(Ever Gold [Project], San Francisco, 2017)," Labyrinth (s) "(Pearl Lam Gallery, Hong Kong, 2016)," Onnagata "(GNYP Gallery, Berlin, 2016)," Onnagata "(Feuer / Messenger) , New York, 2016), "Samsara" (Depart Foundation, Los Angeles, 2015).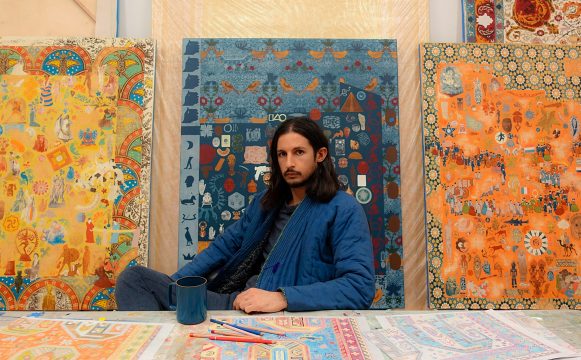 Fallow
Artist: Core Pore Session: December 26, 2020 (March) -Tuesday, January 26, 2021
Hours: 12: 00-19: 00 Closed: Sundays and Sundays (Closed for New Year holidays: December 31st-January 4th)
Location: GINZA SIX 6F THE CLUB (inside Ginza Tsutaya Bookstore)
Enter: Free reservation: Please make a reservation from the URL below before visiting.
https://airrsv.net/theclub/calendar
Contact: info@theclub.tokyo
Introduction site: https://store.tsite.jp/ginza/blog/art/17818-1333361222.html
http://theclub.tokyo/ja/exhibitions/kour/
In consideration of the safety of our customers, we will open by reservation so that everyone can enjoy the work at ease. Therefore, we ask for the following cooperation. In addition, the staff will thoroughly wash and disinfect, wear masks, and manage their physical condition, and are waiting for your visit. Thank you for your understanding.
・ Please refrain from customers who have symptoms such as fever and cough.
・ Please cooperate in wearing a mask when you come to the hall.
・ Please note that we will refrain from visiting the corridor without a reservation.
Under careful curation, we will hold exhibitions that transcend time and fields, centered on contemporary artists who have few opportunities to visit Japan.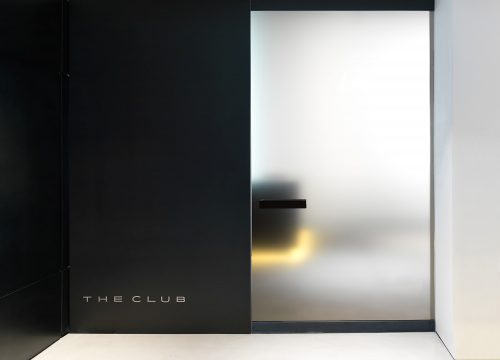 Address: 10-1, Ginza 6-chome, Chuo-ku, Tokyo 104-0061 GINZA SIX 6F Ginza Tsutaya Bookstore Inquiries: info@theclub.tokyo
Business hours: 12: 00-19: 00
URL: http://theclub.tokyo/
Instagram: theclub.tokyo
Ginza Tsutaya Bookstore Address: 6-10-1, Ginza, Chuo-ku, Tokyo 104-0061 GINZA SIX 6F
Phone number: 03-3575-7755
Business hours: Please check the website.
Homepage: https://store.tsite.jp/ginza/
Facebook: https://www.facebook.com/GINZA.TSUTAYABOOKS/?ref=bookmarks
Twitter: https://twitter.com/GINZA_TSUTAYA
Instagram:https://www.instagram.com/ginza_tsutayabooks/