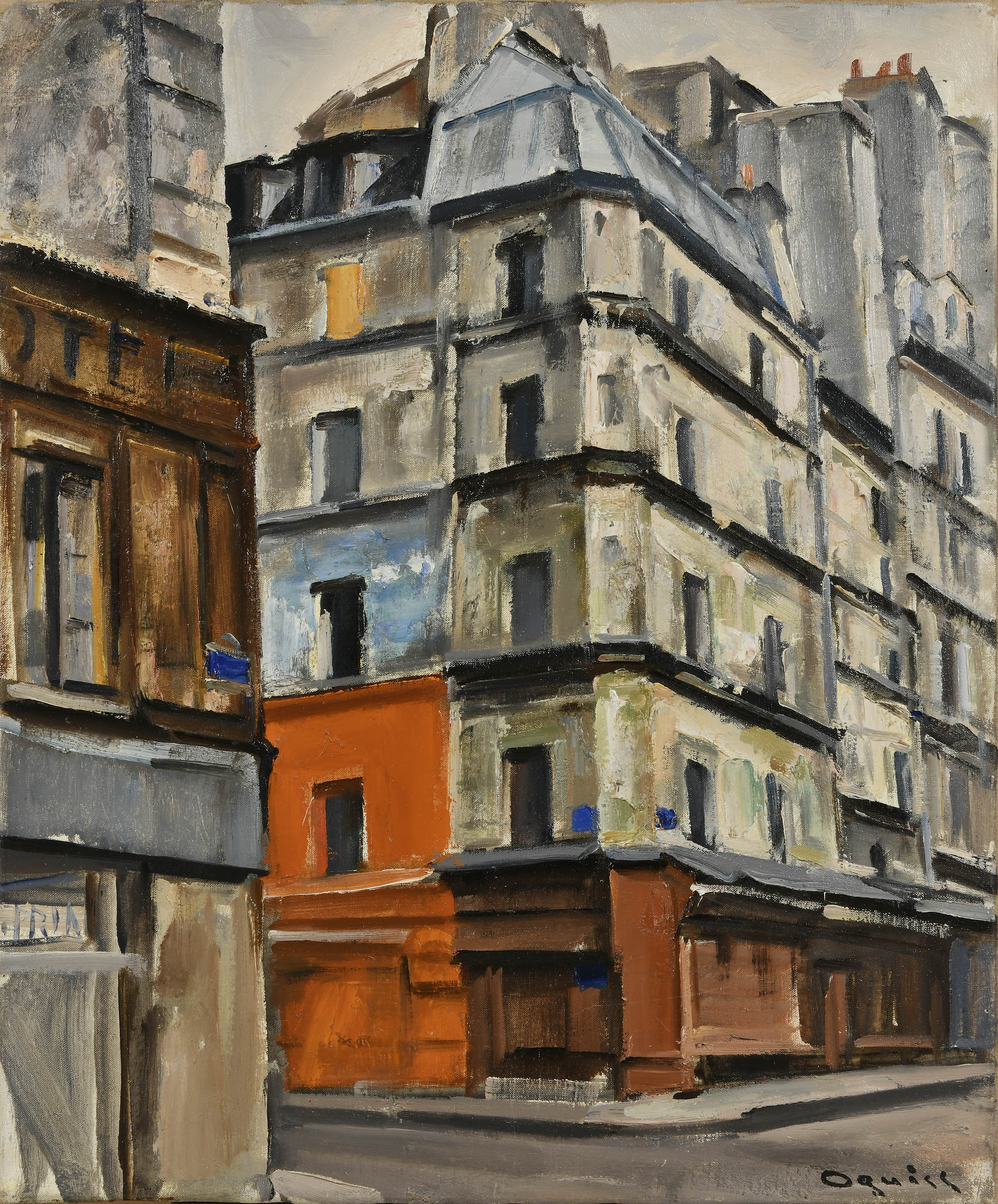 To commemorate the 120th anniversary of his birth on November 30, this year, we will hold an exhibition by Takanori Ogisu (1901-1986), a painter who has signed an exclusive contract from the time the gallery was founded to the end of the painter.
"I have been pursuing the beauty of walls for a long time, and I will continue to pursue them," said Ogisu's work, which depicts walls that are infused with history and people's lives with calmness and tranquility. , Fascinated many people in Europe as well as Japanese.
His style, which he liked to draw landscape paintings in Paris, had a rough touch reminiscent of Yuzo Saeki at the beginning, but gradually established his own style of drawing bold compositions in warm colors. And it continues to be loved to this day.
Former French President Jacques Chirac called him "the most French Japanese".
---
---
At the "International Figurative Exhibition" (1962-1986), which gathered promising artists from all over the world in Tokyo, sponsored by Akinaga, he exhibited 24 times from the first in 1962 as a founding coterie. Returned to Japan for the first time in 6 years at the "Ogisu Takanori New Pieces Exhibition" held at the Galerie Tamaga Tokyo store in March 1971, and in February 1982 at the Galerie Tamaga Paris store. In commemoration of the publication of "Lithograph", "Takanori Ogisu All Prints Exhibition" was held, and not only the transmission to the world based in Paris where Ogisu lives, but also the introduction to Japan, which is the fabric, was enthusiastically worked on. Over the past 50 years, we have introduced many works in various forms.
This exhibition, which will be held for the first time in five years, will feature about 35 landscape paintings in Paris that Ogisu loved and drew with a warm look.
We would like to invite you to enjoy a number of quiet and tasteful works at this milestone of 120 years of birth.
Exhibition Outline [120th Anniversary of Birth Takanori Ogisu Exhibition]
Dates: November 13th (Sat) -December 5th (Sun), 2021
Venue: Galerie Taménaga 7-5-4 Ginza, Chuo-ku, Tokyo TEL: 03-3573-5368
Hours: Mon-Sat 11: 00-19: 00 Sundays and public holidays 11: 00-17: 00
web page:
https://www.tamenaga.com/exhibitions?exhibition=exhibitions
<Past related articles>
Guidance for Galerie Tamaga "Human Eight People Exhibition that Fascinates Pari"
Information for Galerie Tamaga "Lorenzo Fernandez Exhibition"