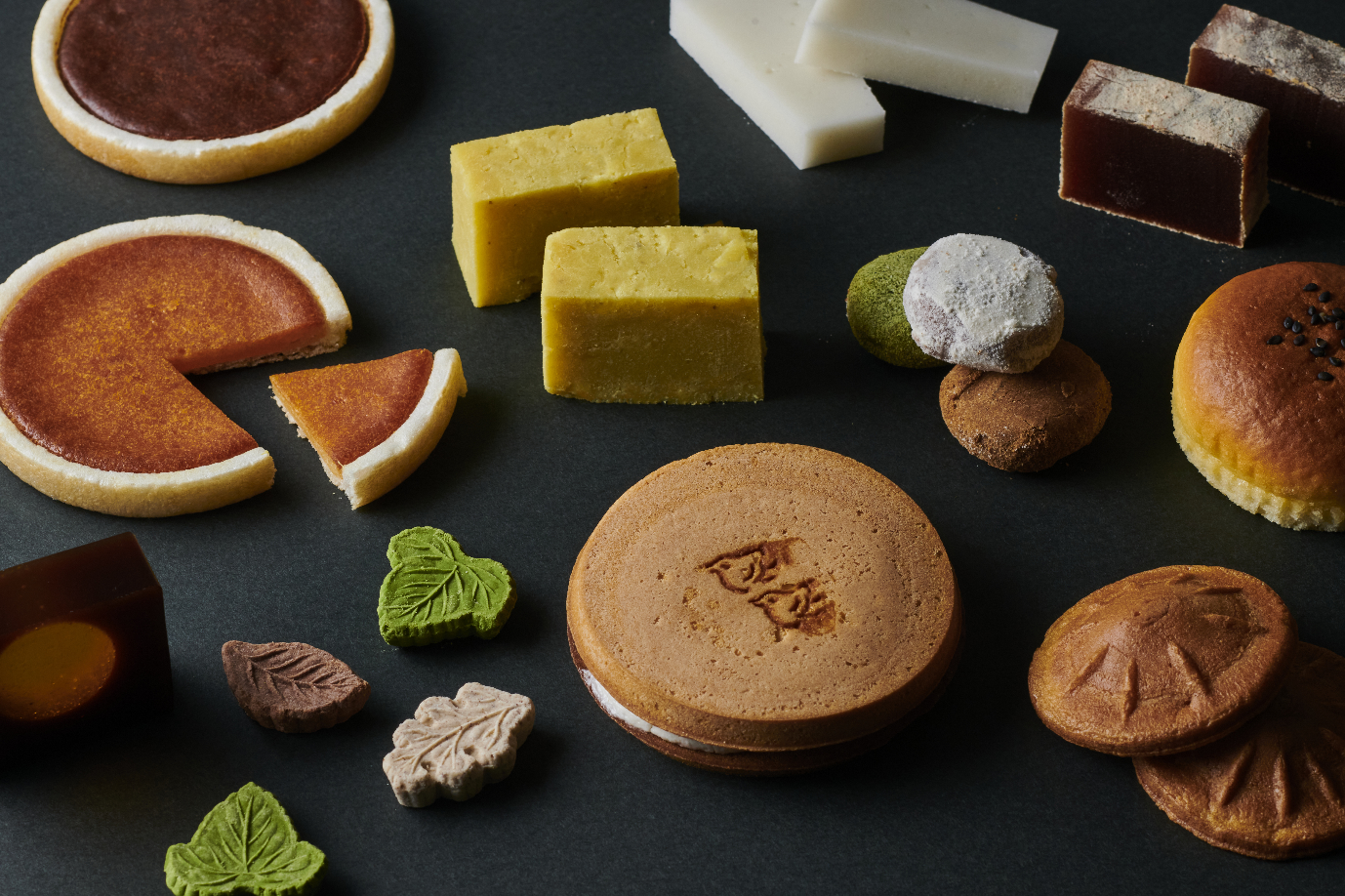 You can also enjoy recommended products at the Mitsukoshi Isetan online store. https://www.mistore.jp/shopping/productlist?fcd=0900510
■ Ginza Mitsukoshi Main Building B2F GINZA Stage November 3, 2021 (Wednesday / holiday) -November 9, 2021 (Tuesday)
■ Mitsukoshi Isetan Online Store October 6th (Wednesday) 10:00 am-November 2nd (Tuesday) 10:00 am Scheduled to be delivered sequentially after November 8th (Monday)
It's so beautiful that I sigh! Autumn Japanese sweets gather in Ginza Mitsukoshi for a limited time.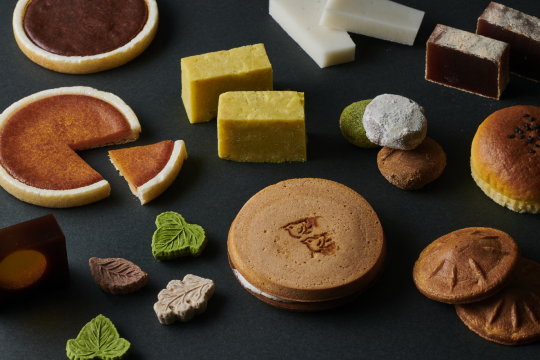 ・ "Honwakashu" formed by young husbands of long-established Japanese sweets shops all over the country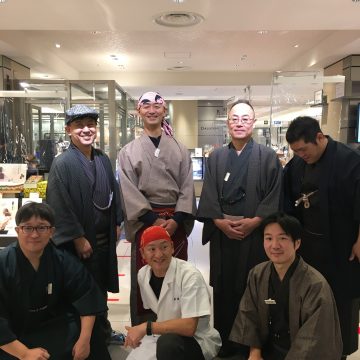 ---
---
"Honwakashu" was formed by 10 young husbands from long-established Japanese sweets stores from all over the country. Under the slogan of "tradition x innovation," we have created a variety of new Japanese sweets with 10 people and 10 colors every year. In 2021, which is the 9th time to be held in Mitsukoshi, unique new works will appear one after another. During the period from November 3rd (Wednesday / holiday) to 9th (Tuesday), 2021, we will meet together at the Ginza Mitsukoshi store.
・ Autumn recommended Japanese sweets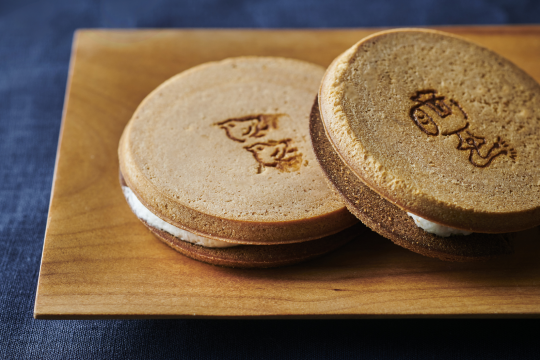 <Gifu / Tanakaya Senbei Sohonke> Ann-chan's egg de sand 1 bag (2 pieces) 756 yen One side of the egg senbei is plain and one side is coffee flavored. Because it is sold frozen, you can enjoy the taste like ice cream if you eat it as it is.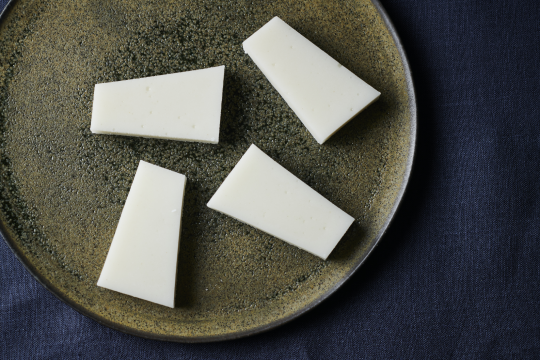 <Shimane / Sweets Tsukasa Saiundo> Himuroyama 1 box (4 pieces) 972 yen * Limited to 250 points <br /> Cold ice created in connection with the Noh performance "Himuro" performed at the Shibuya Noh Theater. It features a refreshing scent of Kuro-moji.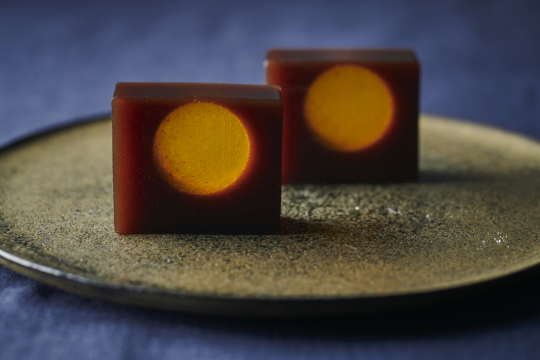 <Yamagata / Noshi Ume Honpo Satoya> Tsukinoyo 1 sashimi 1,296 yen This product is perfect for long autumn nights.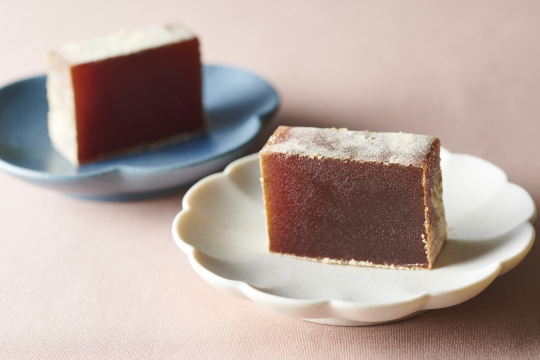 <Hokkaido / Gokataya Honpo> Late at night, 1 sashimi 1,188 yen You can enjoy the original taste only with simple materials.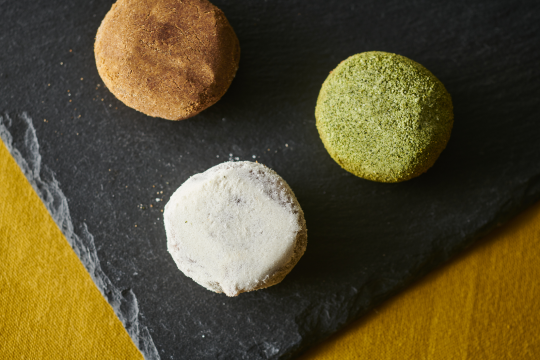 <Mie / Fukagawaya Rikuoku Daisou> 1 box of coffee seki doors (2 each of coffee seki doors, seki doors, wasanbon, brown sugar seki doors, tea scent doors, seki doors, Yamato Tachibana) 1,188 yen <br /> Sweets wrapped in fertilizer rice cake and sprinkled with Wasanbon. This time, in addition to limited coffee, flavors such as tea incense are included in the set. (The images are from left to right: brown sugar Sekito, Sekito Wasanbon, Ochanokasekito)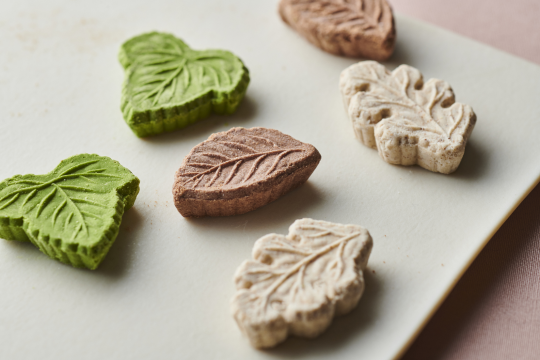 <Toyama / Tokonatsu Honpo Onoya> Rakugan with chocolate shavings 1 bag 756 yen <br /> Rakugan made with authentic Belgian chocolate. It is finished with a traditional wooden pattern.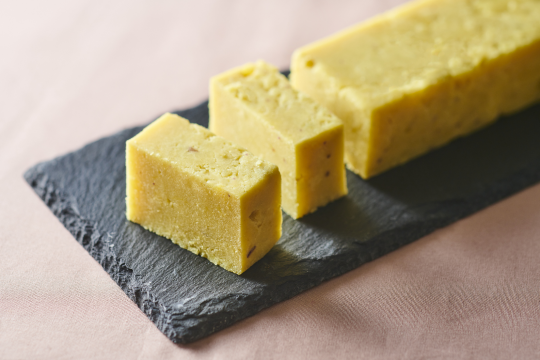 <Saitama / Uya> Oimo yokan 1 piece (300g) 901 yen <br /> "Oimo yokan" in collaboration with the popular sweet potato cafe <oimo cafē> has a chewy taste using 100% Kawagoe potatoes. Especially recommended for those who like sweet potatoes.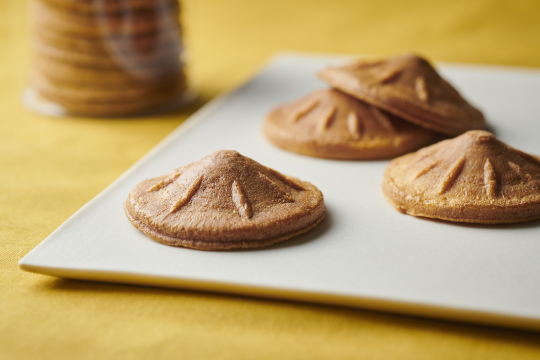 <Mie / Heiji Senbei Main Store> Heiji's Yarai Senbei 14 sheets 648 yen "Yarakai" means "soft" in the Mie dialect. "Yarakai Senbei" uses a baked type of Heiji rice cracker, and has a firm outside and a fluffy, moist texture inside. It's a habitual taste.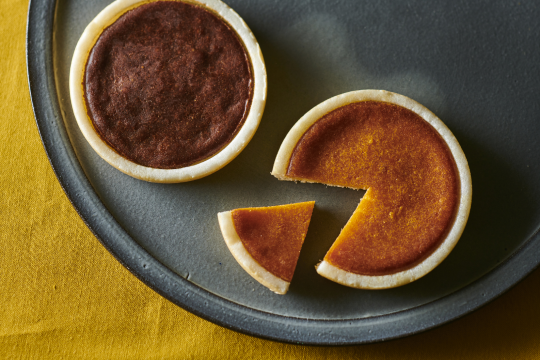 <Mie / Yanagi-ya Hozen> Rice Kudo Cheese Monaka Plain Chocolat 1 piece each 378 yen each Introducing a new type of cheesecake that is made by pouring the dough of baked cheesecake and slowly baking it. The sweetness is modest, rice flour is used instead of wheat flour, and it is a new Japanese confectionery that is gluten-free.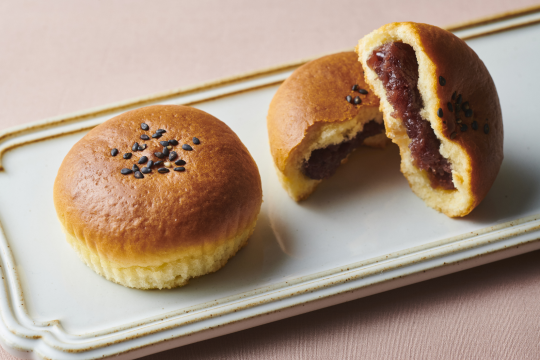 <Aichi / Kiyome Mochi Sohonke> Kiyomepan 1 box (3 pieces) 594 yen <br /> Wrapped bean paste carefully cooked in a moist and chewy dough and baked to make anpan buns.
Outline of the 2021 event ■ Venue: Ginza Mitsukoshi Main Building B2F GINZA Stage ■ Date: November 3, 2021 (Wednesday / holiday) -November 9, 2021 (Tuesday)
■ Mitsukoshi Isetan Online Store Sales period: October 6th (Wednesday) 10:00 am-November 2nd (Tuesday) 10:00 am Scheduled to be delivered sequentially after November 8th (Monday)
https://www.mistore.jp/shopping/productlist?fcd=0900510
* Admission may be restricted from the perspective of preventing the spread of coronavirus infection.
* Business days, business hours, scheduled events, etc. may change due to various circumstances.
For details, please check the Ginza Mitsukoshi website.
* All prices include tax. The standard tax rate (10%) and the reduced tax rate (8%) are mixed.
* We have a sufficient quantity of products available, but please note that they may be out of stock.
* Product details and design are subject to change.
<Past related articles>
[Ginza Mitsukoshi] Connected daily style-GINZA FASHION WEEK
Bread lovers and cheese lovers can't miss it! Bread Collection / Cheese Collection in Ginza Mitsukoshi
Fujiya x Ginza Mitsukoshi A smile switch for everyone! "FUJIYA Smile Switch Festa in GINZA 2021 Autumn" held