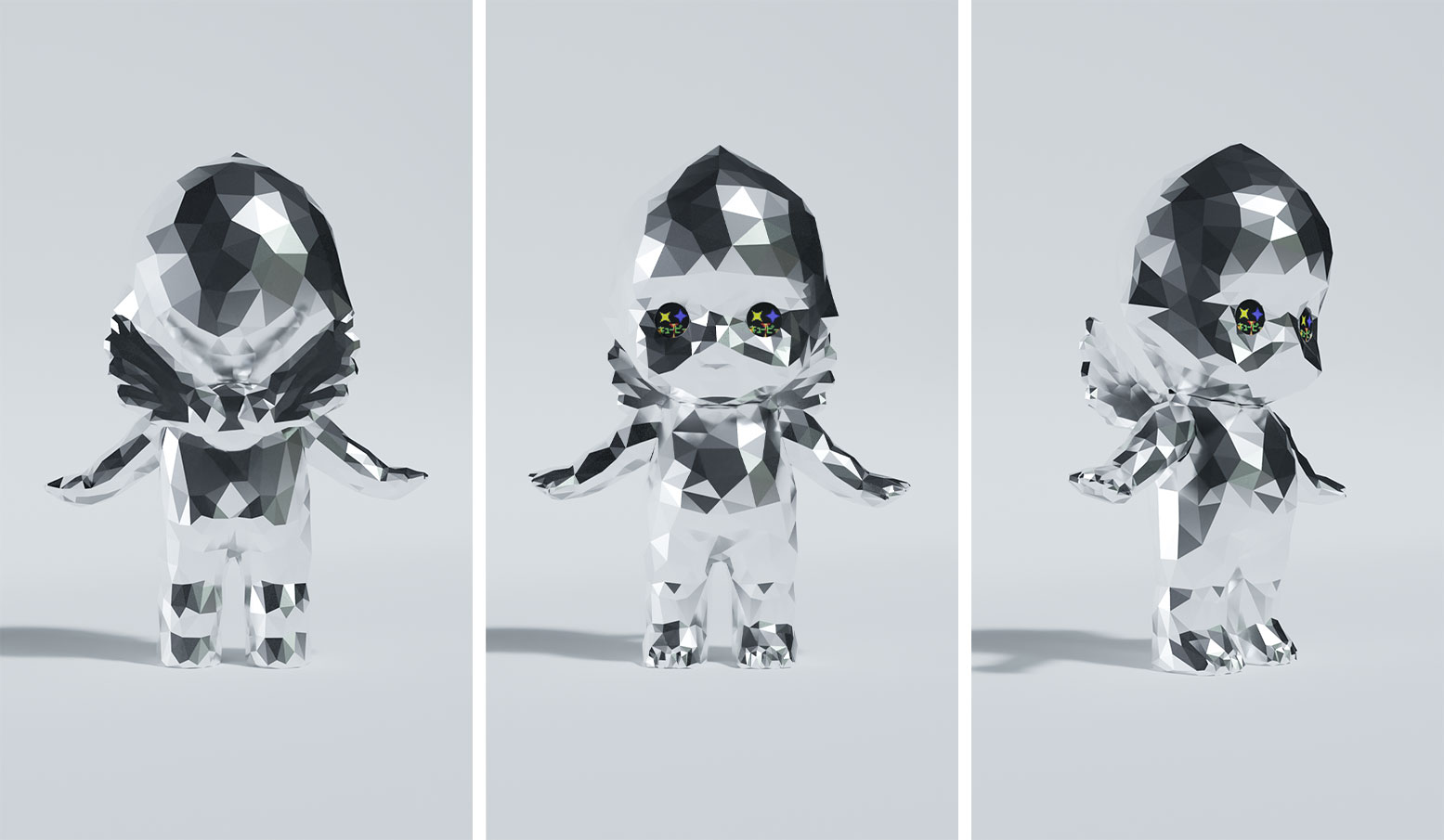 Ginza Tsutaya Bookstore (GINZASIX 6F, Chuo-ku, Tokyo) will hold a solo exhibition "MORY GON KEWPIE" by Hiroshi Mori at Ginza Tsutaya Bookstore GINZA ATRIUM. The period is from Saturday, November 27, 2021 to Wednesday, December 8, 2021.
·Overview
Hiroshi Mori creates a parody of masterpieces of classics and pop art, as well as existing images such as anime, manga, and games. Through them, we are pursuing what is "original" in art.
In this exhibition, which will be the first solo exhibition in a year and a half in Japan, we will announce the new series "MORYGON KEWPIE", which develops the first three-dimensional works and video works. We will develop a work that combines the image of polygon drawing seen in the early days of VR (Virtual Reality) with the familiar mascot Kewpie doll in multiple media such as three-dimensional, print, and video.
In addition, as for the video work, an ambitious work that visualizes the "Japan esque" series, which combines Japanese painting and animation painting, will be announced.
Furthermore, as a new attempt, the two video works developed from "MORYGON KEWPIE" and "Japanesque" will also be expanded to NFT art. NFT works are scheduled to be sold at the FRM marketplace "XYZA" ( https://xyza.io).
---
---
In addition to these, we will also announce the long-awaited new painting.
Please take a look at the new developments of Hiroshi Mori.
Special site | https://store.tsite.jp/ginza/blog/art/23382-1702111112.html
* Exhibition contents are subject to change.
・ New series "MORYGON KEWPIE"
The three-dimensional work in which a collection of mirrored polygons polished like a mirror ball forms the appearance of a Kewpie doll is to the limit of the images of fantasy and virtual reality such as games and animations that Mori has referred to in the work so far. It is presented as an abstracted "intermediate between data and figurative".
The entire series becomes a reality as the motif appears in front of us as a real image that receives and reflects light from all directions, and the motif recurs into the two-dimensional space and data world as a video work and an NFT work. It is configured to simulate / parody today's era of chaos with and the net.
・ Artist statement
This is the first solo exhibition in a year and a half in Japan. The previous solo exhibition was canceled in one week due to the spread of COVID-19 infection.
It can't be helped, but I wanted many people to see the work, so I think this time it will be a revenge match.
Over the last year and a half, things have changed a lot, and at the level of everyday life, for example, the time to do something remotely has increased overwhelmingly. In such a life where the net and the real are completely mixed,
The beginning of thinking about this new work was whether I could simulate the situation with art in my own way. However, my job is still to create works by quoting a lot of subculture contents and pop art that I was accustomed to when I was young.
"MORYGON" in the title of the solo exhibition is a pun that is a combination of my name and a polygon (Polygon).
"Polygon" is a 3D modeling that became popular in games in the 90's, and it is a computer graphics method that replaces the shape of an object with a linear polygon and reproduces it three-dimensionally. The game is full of polygonal characters, and although it is technically childish now, I was surprised at the three-dimensional screen at that time.
This time, we finished the cute Kewpie doll that everyone knows in the polygon style of the 90's, but instead of keeping it only in the screen like the game at that time, it is a three-dimensional object that you can feel the texture of reality. I also modeled it. As a result, it feels like it is linked to today's situation where the net and reality are mixed. Or, as a person who was doing dot painting of original design drawings at a game company, I have no hesitation in going back and forth between digital and analog, and I feel even more comfortable.
It is certain that the whereabouts of NFT art etc. are still undecided, but I think that even that can be the target of simulation. Isn't it possible to establish it as an originality by digging up the image of the past and making full use of the latest industrial technology, the art created by mixing the cultures of the east and west, and the foreign body feeling woven by my frivolity and lack of moderation? I'm looking for it.
(Hiroshi Mori)
・ Artist profile
Hiroshi Mori
Born in Tokyo in 1977
2013 Completed Master's Program in Oil Painting Techniques and Materials, Graduate School of Fine Arts, Tokyo University of the Arts
[Major solo exhibition]
2021 "Dot X Square" WK GALLERY, Beijing, China
2020 "MOSHA" Ginza Tsutaya Bookstore GINZA ATRIUM, GINZA SIX 6F, Tokyo
2019 "hyperfabric" adorable gallery celebration, Imperial Hotel Plaza, Tokyo
2018 "Metafiction" Ginza Tsutaya Bookstore Art Wall Gallery, GINZA SIX 6F, Tokyo
2018 "LAUGHING QUIETLY TO MYSELF" Art Experience Gallery, Hong Kong, China
2017 "project N" Tokyo Opera City Art Gallery 4F Corridor, Tokyo
2017 "LITTLETOPIA" Art Lab TOKYO, Tokyo
・ About selling works
It will be on sale from 11:00 on Saturday, November 27th at the Ginza Tsutaya Bookstore.
Some edition works (three-dimensional and prints) will be sold on the art EC site "OIL by Bijutsu Techo". Please see the special site for details.
Special site | https://store.tsite.jp/ginza/blog/art/23382-1702111112.html
* Some products may be sold out due to pre-sales.
* The delivery / delivery time may vary depending on the work. Please see the special site for details.
* NFT works will be sold on the platform XYZA (https://xyza.io) of FRM Co., Ltd. Please note that we cannot answer this inquiry.
・ Exhibition details
Hiroshi Mori Solo Exhibition "MORYGON KEWPIE"
Session | November 27th (Sat) -December 8th (Wed), 2021
Opening hours | 11: 00-20: 00
Venue | Ginza Tsutaya Bookstore GINZA ATRIUM
Inquiries | 03-3575-7755 (during business hours) /info.ginza@ccc.co.jp
Admission | Free sponsorship | Ginza Tsutaya Bookstore cooperation | Obitsu Plastic Manufacturing Co., Ltd., FRM Co., Ltd., STUDIO Aka Lantern, dod Co., Ltd.
・ Ginza Tsutaya Bookstore
We propose "living with art" by connecting art, Japaneseization and living through books.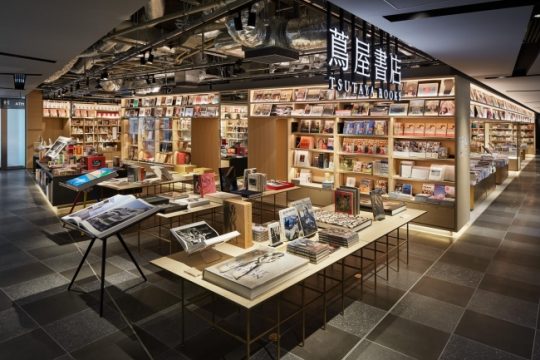 Address | GINZA SIX 6F, 6-10-1, Ginza, Chuo-ku, Tokyo 104-0061
Phone number | 03-3575-7755
Business hours | Please check the store homepage.
Homepage | https://store.tsite.jp/ginza/
Facebook | https://www.facebook.com/GINZA.TSUTAYABOOKS/?ref=bookmarks
Twitter | https://twitter.com/GINZA_TSUTAYA
Instagram |https://www.instagram.com/ginza_tsutayabooks/
・ CCC Art Lab
We are a planning group that conducts art-related business within the planning company Culture Convenience Club Co., Ltd. We would like to make art closer to us through "Proposals for a life with art" and contribute to making someone's life happier and creating a better society. Based on the knowledge cultivated through many years of business experience such as store planning, art media, product development and event production, we make planning proposals with a professional approach.
https://www.ccc-artlab.jp/
<Past related articles>
[Ginza Tsutaya Bookstore] Asami Kiyokawa's solo exhibition "TOKYO MONSTER, reloaded", which celebrated the 20th anniversary of artist activity, will be held from Saturday, December 11th.
[Ginza Tsutaya Bookstore] A special exhibition "Survival Nature" will be held from November 13th (Saturday) by 14 artists, from young artists to famous artists.
[Ginza Tsutaya Bookstore] The "Autumn Afternoon Tea Time" fair will be held from November 1st (Monday), which is a collection of works with animal and plant motifs and works with autumn-like colors. Introducing the works of 6 popular writers.